8 Memorable Roles From Not-So-New-Girl Zooey Deschanel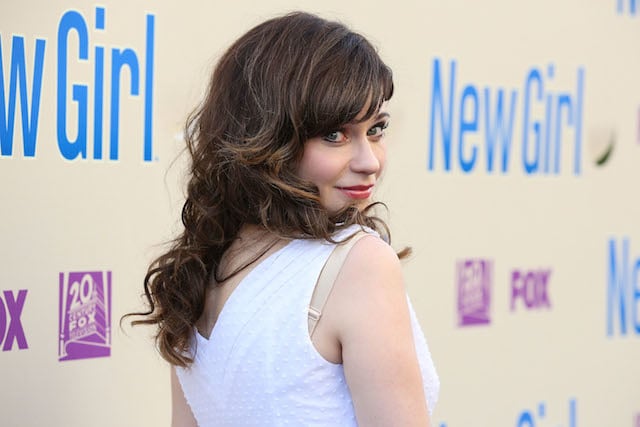 With a hit sitcom, a critically acclaimed band, and a baby on the way, Zooey Deschanel is the queen of the hipster aesthetic and one of the most successful women in Hollywood. Her heavy bangs paired with vintage dresses have been a huge influence on fashion, and she's epitomized the manic pixie dream girl archetype in her film and TV roles. Here's a look at some of Deschanel's most memorable roles in film, TV, and music.
1. Almost Famous
Cameron Crowe's semi-autobiographical film Almost Famous tells the story of his time spent as a teenage rock journalist for Rolling Stone magazine, and her small part in this movie served as Deschanel's breakout. The Crowe-character William is a teenager working as a journalist by lying about his age. His love of music and desire to get out of his hometown has been instilled in him by his older sister Anita, played by Deschanel, who left him boxes of records when she left home to become a stewardess, records meant to explain her absence and maybe given him the push to leave, too. Almost Famous didn't make much at the box office, but the performances in the film were praised and it won an Oscar for Crowe's screenplay. Roger Ebert gave it four out of four stars and said, "It's as if Huckleberry Finn came back to life in the 1970s, and instead of taking a raft down the Mississippi, got on the bus with the band." The small but notable role in such an acclaimed film was important for Deschanel's early career.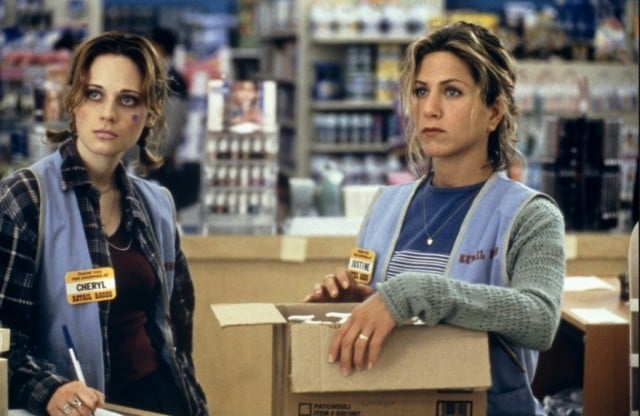 2. The Good Girl
Jennifer Aniston's performance as a woman suffering from chronic pain in this year's Cake might have been considered a big Oscar snub, but the first breakout drama role from the Friends actress was her role as a depressed, small-town retail store clerk in 2002's The Good Girl. Deschanel was featured in a supporting role as a fellow employee and friend to Aniston's character who deals with her boredom by including insults and profanity in the "Attention, shoppers" announcements, but the shoppers are so clueless they don't even notice. Later she's transferred to the cosmetics department where she convinces customers that a look she's dubbed the "Cirque du Face" is all the rage in France. This part helped establish the quirky, deadpan type that Deschanel would go on to play in her other early roles. The indie film received praise from critics though it wasn't widely watched, getting three-and-a-half stars from Ebert and an 81% on Rotten Tomatoes. John C. Reilly, Jake Gyllenhaal, and Tim Blake Nelson co-star.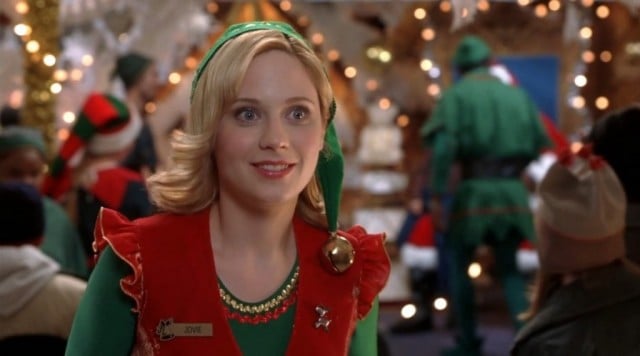 3. Elf
This modern Christmas classic is the movie that put Deschanel in front of the biggest audiences to date in her career, but unfortunately she wasn't wearing her signature long dark hair with heavy bangs and was practically unrecognizable in the part of a NYC department store employee forced to dress like an elf during Christmas time. She's wonderfully charming in the part, with a bubbly effervescence that pairs well with Will Ferrell's hyperactivity, and the role gives her a chance to showcase her singing. Ferrell plays Buddy, a human who was raised by the elves in the North Pole and grows up believing himself to be a giant elf. When he discovers the truth about his past, he goes to New York City to meet his real father and must restore New Yorkers's faith in Christmas along the way. Deschanel's character is one of the first to have her perspective really changed by interacting with Buddy. Deschanel gives a lovely supporting performance in this movie, but the blonde hair while not necessarily unflattering makes her hard to recognize.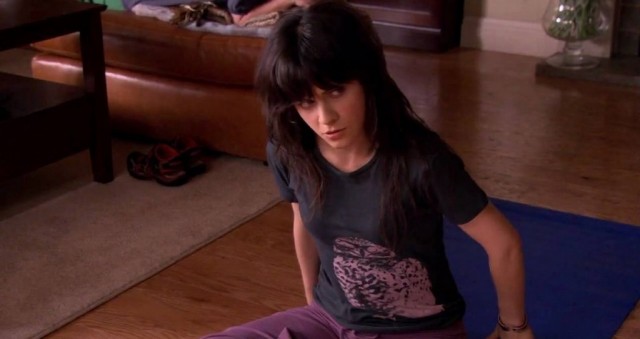 4. Weeds
This Showtime dark dramedy about a suburban mother who starts dealing marijuana to maintain her family's comfortable lifestyle after her engineer husband's sudden death gave Deschanel a more mature guest role. She had a four episode arc from 2006 to 2007 playing Andy's crazy ex-girlfriend Kat who he lived with in Alaska before moving to California to help his family in the wake of his brother's passing. Kat is an insane vagabond hippie who lives in a Volkswagen van, eats nothing but salmon, talks openly about her menstrual cycle, and has an Inuit bounty hunter after her. She briefly kidnaps the prepubescent Shane, who develops a crush on her, before taking off with a trucker for South America. While she was very funny and enjoyable on the show, within those four episodes it quickly became apparent that the series could only support one insane, impulsive, hot brunette, and it already had that in the protagonist played by Mary-Louise Parker.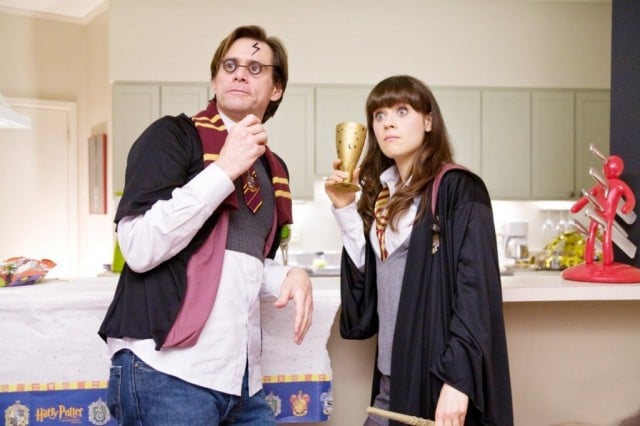 5. Yes Man
This 2008 indie comedy sees Deschanel playing the romantic interest to Jim Carrey's protagonist, a man who attends a self-help seminar that encourages depressed people to start saying "yes" to all opportunities that come their way. The movie overall got mediocre reviews, but Deschanel was hilarious, especially for her scenes as a musician in the electronic band Munchausen by Proxy. Deschanel has great success when she mixes her talents for comedy and music, which is evidenced here in silly songs from the film like "Sweet Ballad." Though Roger Ebert only gave the film two out of four stars, he said of Deschanel in particular, "It is no news that Zooey Deschanel is a splendid actress and a great beauty, but this is her first movie after which two of my fellow critics proposed marriage to the screen."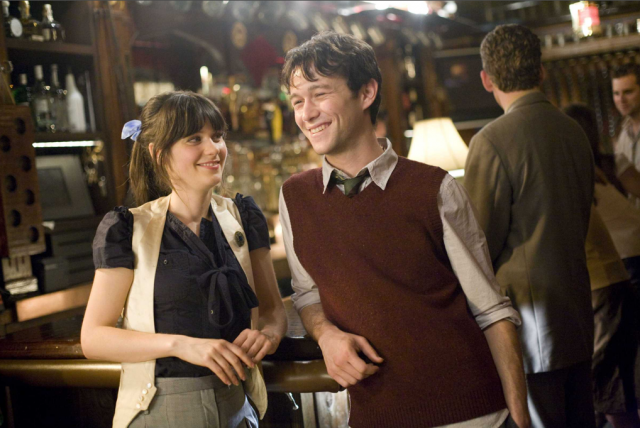 6. (500) Days of Summer
This sort of anti-romantic comedy is the movie that really put Deschanel on the map. The indie comedy employs a non-linear structure to tell the story of a failed relationship through the perspective of an architect, played by Joseph Gordon-Levitt, who works a dead-end job writing greeting cards. There he meets a quirky woman named Summer, who claims not to believe in true love. He of course falls in love with her anyway and the movie looks at their relationship through its 500 day period, bouncing around in time and contrasting events between the protagonist's perspective and reality. Summer is never really a full-fledged character in the movie, more of the manic pixie dream girl stock character that Deschanel has played many times in the past, but the director has said that decision was purposeful because that's how Summer is in the protagonist's eyes; he never really gets to know her and just falls in love with an image he creates. The film got rave reviews with an 86% rating on Rotten Tomatoes and performed well at the box office, making $60 million worldwide on a budget of $7.5 million according to Box Office Mojo. It was definitely a success that lead to Deschanel's next big project.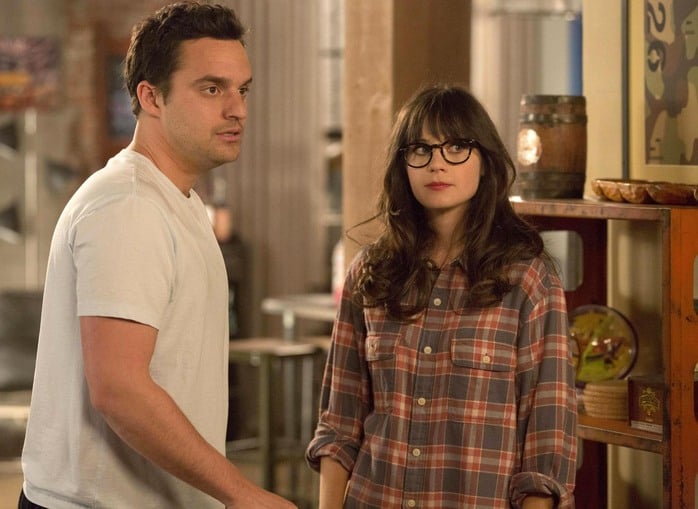 7. New Girl
Deschanel's biggest starring role to date has been leading the successful Fox sitcom New Girl, in which she plays the eternally optimistic school teacher Jess who moves into an apartment with three single guys she doesn't know after a bad breakup. The role has garnered Deschanel an Emmy nomination and three Golden Globe nominations. Jess eventually becomes friends with her new roommates, played by Jake Johnson, Max Greenfield, and Lamorne Morris, and her best friend played by Hannah Simone is also a regular character on the show. Taking on this series gave Deschanel the opportunity to show that she can carry a starring role, where if she'd stuck it out in film she might have continued to be relegated to supporting roles. New Girl has gotten decent reviews, with a 66 Metascore on Metacritic, and is currently in its fourth season.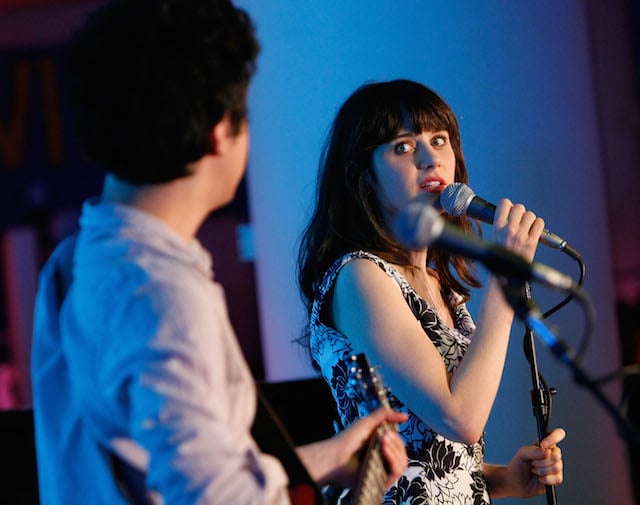 8. She & Him
This isn't your typical film or TV role, but Deschanel's retro rock duo She & Him is a major part of her creative life. Her collaborator in the band and songwriting partner is multi-instrumentalist M. Ward, whom she met on the set of The Go-Getter and bonded with over a shared love of girl groups, Phil Spector, and vintage country like the Carter Family. She & Him have recorded five albums, all of which have received warm reviews from critics.
Their most recent effort, a cover album of songs written between the 1930s and 1950s called Classics, came out in December. That record was well-received and has a 67 Metascore. "Deschanel too thrives in this vintage-sounding environment, whether she's emoting like a sassy Motown vocalist on the Springfield-recorded 'Stay Awhile,' dipping into her velvety lower register on the Burt Bacharach and Hal David composition 'This Girl's In Love With You,' or belting out 'I'll Never Be Free' like a brassy torch singer," said The A.V. Club. Music is clearly important to Deschanel, so although she's better known for acting don't expect She & Him to fall by the wayside.
Follow Jacqueline on Twitter @Jacqui_WSCS
More from Entertainment Cheat Sheet:
Want more great content like this? Sign up here to receive the best of Cheat Sheet delivered daily. No spam; just tailored content straight to your inbox.