8 Modern Country Musicians Who Are Worth Listening To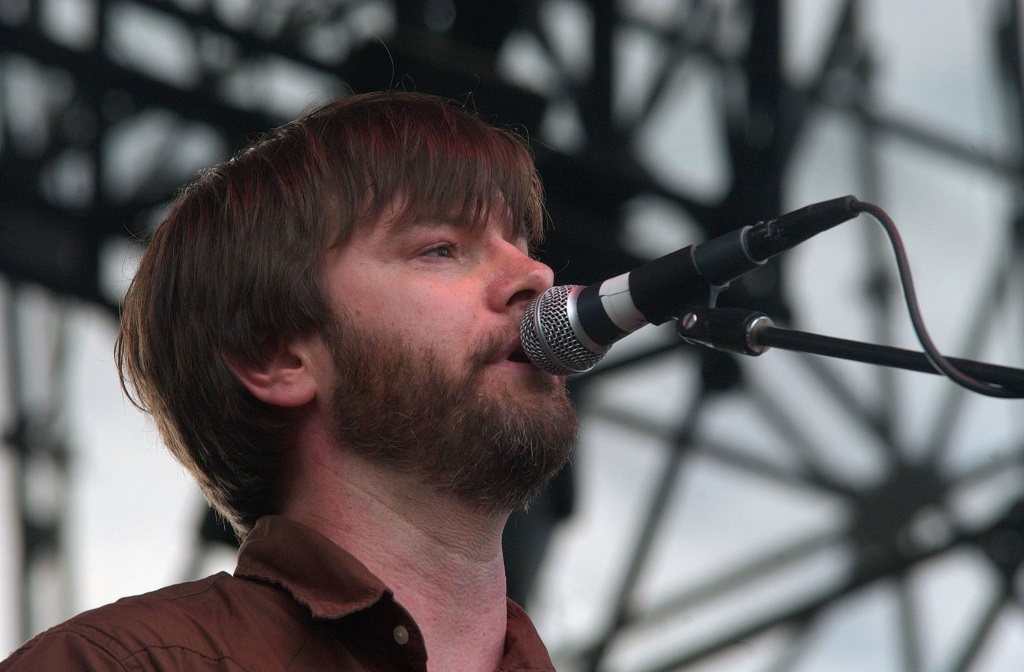 FM radio stations labeling themselves as "country" might give you the impression this once-great genre is more or less dead. In fact, there are plenty of country acts keeping the genre alive and kicking, even if they had to do it from the underground, as so-called country superstars like Florida Georgia Line and Blake Shelton shovel dirt atop them. Forgive the muddled metaphor — all that is to say, many modern country acts continue to churn out great music within the confines of this enduring genre, though it may be difficult to find them sometimes. To help out fans of inventive, old-school country, we've compiled a list of eight working country musicians worth listening to.
1. Sturgill Simpson
Sturgill Simpson sounds like a modern-day Waylon Jennings, and his distinctive voice and steadfast commitment to old-fashioned outlaw country have earned him his fair share of buzz within the alt-country community. His music sounds traditional without ever becoming derivative, as he incorporates his own distinct vocal flair and wry lyrical fascinations, many of them related to psychedelic drugs as well as booze, into songs that have modern touches that never overwhelm his skilled playing and songwriting style.
2. Jason Isbell
A former member of modern southern rock heroes Drive-By Truckers, Jason Isbell has recently expanded his own sound into more delicate territories, focusing heavily on acoustic arrangements and intensely personal insights with his last two albums Southeastern and Something More Than Free. His smooth but wounded vocals sound just at home with a full band behind him or on stark folk songs, always touching upon topics that hit close to home, from poverty and love to heartbreak and mortality, using the confines of country music to express ideas both personal and universal.
3. Lindi Ortega
A native of Toronto trying to make her way in Nashville, Lindi Ortega wears her outsider status on her sleeve with pride, vulnerably boasting that she's "lost among the shining stars of Nashville, Tennessee" on one of her best tracks, "Tin Star." Her versatile singing style blends the loveliness of Dolly Parton with the soulful imperfections of Emmylou Harris, and she sounds equally at home writing bar-brawl anthems and deeply felt ballads.
4. Cale Tyson
While pop country acts pen songs that serve as little more than overproduced, enthusiastic binge-drinking anthems, Cale Tyson occupies the opposite end of the emotional spectrum, populating his albums with sad, steel guitar-drenched ballads about hopeless loneliness. He makes music, like Merle Haggard and Willie Nelson, for you to cry into a half-empty mug of beer. The 24-year-old's songs are often playfully self-deprecating amidst all the sadness, making each track feel as though he's put a little of himself into an old formula of writing weepy tavern classics.
5. Son Volt
Son Volt represents a continuation of sorts of one of the greatest groups in alternative country history, Uncle Tupelo. Jay Farrar formed Son Volt after that group's dissolution, continuing a brand of modernized country that isn't afraid to embrace the new while never forgetting about the strong songwriting that makes the old-fashioned school of country music so enduring. The group's eight albums maintain an awareness of many country and folk-music greats, synthesizing modern production techniques with tried-and-true genre tricks, creating albums that synthesize classic American music in a way that typifies the best arts of the alt-country movement.
6. Holly Williams
The granddaughter of Hank Williams, Sr. had a lot to live up to when she released her first album in 2004, but her heritage shines through her cleanly-produced but mostly stripped-back albums. All three vocal-centric studio LPs from the most recent Williams in country music are anchored by her achingly beautiful voice, as she belts out new songs about old subjects like the open road and loneliness over deceptively simple musical accompaniment.
7. Margo Price and the Price Tags
Much of the best country music focuses on the woes of everyday life, particularly in relation to the working classes that make up most of the South's rural populations. Margo Price writes songs within this familiar vein, injecting just the right amount of modernity into her modest lyrics of humble struggles while sticking to her family's roots (her father wrote songs for many country greats, including Conway Twitty). Musically, her songs give the listener a sense that they may as well be in the same room as the players, giving it all a refreshingly immediate and resonant vibe.
8. Randy Rogers and Wade Bowen
Two Texas country titans sound best when paired together. Both Wade Bowen and Randy Rogers boast voices that strike the right balance between twangy and versatile without ever becoming parodies of themselves, and their energetic duets offer all the simple songwriting prowess of their solo efforts, along with a feeling of camaraderie that makes you wish you were in the room with them to sing along to the modest country stylings of their creative classic country tunes.