8 Movies That Jumped From the Screen to the Broadway Stage
Hollywood and Broadway have long been taking inspiration from each other, adapting musicals and plays into feature films and vice versa. While not every screen-to-stage adaptation is a hit, some have gone on to become Broadway favorites, earning both critical acclaim and Tony Award recognition. Thanks to these successes, fans can likely count on plenty of more adaptations in the future. Here's a look at eight movies that successfully made the jump from screen to stage.
1. Finding Neverland
About a decade after its initial release, the 2004 critically acclaimed film about Peter Pan author J.M. Barrie was adapted to the stage, . Funded by Harvey Weinstein, the show had a trial run at the American Reportory Theater in Cambridge, Massachusetts in 2014 and is currently playing on Broadway. The original film, which starred Johnny Depp as Barrie, received multiple Academy Award nominations, including for Best Picture and Best Actor. Tony Award-winning director Diane Paulus is the musical's director.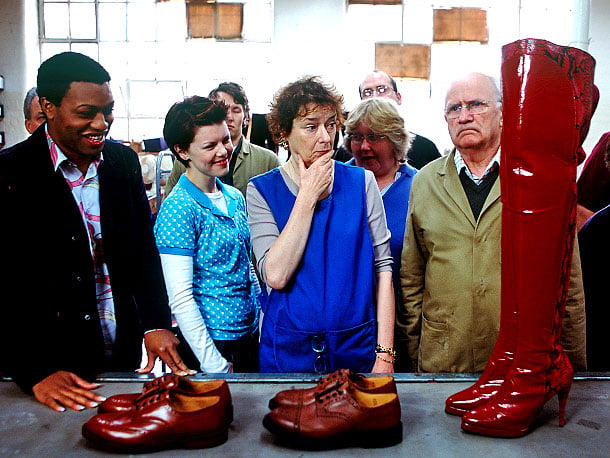 2. Kinky Boots
Perhaps one of the most successful screen-to-stage adaptations yet, Kinky Boots was based on the small 2005 British indie film, which told the true story of a struggling shoe factory's young, conservative owner and his unlikely partnership with a drag queen. The movie received mixed reviews and didn't make much of a dent at the box office. But the show, featuring music and lyrics by Cyndi Lauper, has become a hit since its Broadway debut in 2013. The production earned thirteen Tony nominations and six wins, including Best Musical and Best Score.
3. Aladdin
Based on the Academy Award-winning 1992 classic Disney animated film of the same name, the musical premiered in Seattle before opening on Broadway in March 2014. The show earned mostly positive reviews from critics, although some felt it couldn't quite live up to the inspiration of the original, beloved Disney flick. Despite this, the play has been nominated for five Tony Awards since its debut, including Best Musical and Best Original Score. Original cast member James Monroe Iglehart, who plays the character of the Genie (voiced by Robin Williams in the film), also won the Tony for Best Performance by a Featured Actor in a Musical.
4. Newsies
The 1992 musical drama film produced by Disney was loosely based on the New York City Newsboys Strike of 1899 and starred Christian Bale alongside David Moscow, Bill Pullman, and Robert Duvall. The film was originally a flop, both at the box office and with critics. However, the film has gone on to garner a cult fan following since its debut. Meanwhile, the Broadway adaptation, which debuted in 2012, earned early success, drawing critical acclaim and earning eight Tony Award nominations, including Best Musical. It won two of those awards, for Best Choreography and Best Original Score.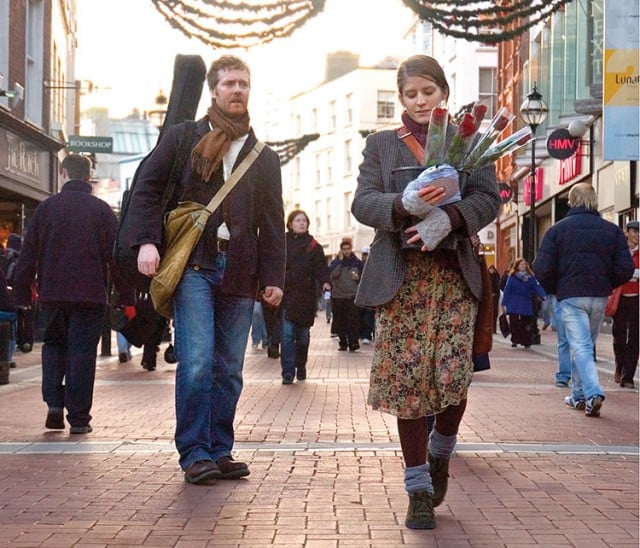 5. Once
The 2007 Irish musical film written and directed by John Carvey, starring musicians Glen Hansard and Marketa Irglova, earned widely positive reviews from critics, winning the 2007 Indie Spirit Award for Best Foreign Film and a Grammy nomination for the soundtrack. The featured song, "Falling Slowly," also won the 2007 Academy Award for Best Original Song. Still, it was a small film and not many had seen it until the stage adaptation debuted in 2012. The show, which featured many of the same songs by Hansard, won eight Tony Awards that year, including Best Musical. It also spurred a London production and a U.S. tour.
6. The Producers
Finding a way to bring Mel Brook's directional film debut, which earned him an Academy Award for Best Original Screenplay, to the stage couldn't have been an easy feat. Though the 1968 movie, about a theatrical producer and his accountant looking to turn a profit by creating a sure-fire Broadway flop earned mixed reviews initially, it's now considered a cult classic comedy and has been recognized as one of the American Film Institute's top 100 movies multiple times. The Broadway play, which debuted in 2001, was just as successful, earning a record-breaking fifteen Tony Award nominations and winning twelve, including Best Musical, Best Original Score, and Best Performance by a Leading Actor for Nathan Lane. The play also spurred another adaptation, a 2005 film featuring many members of the original Broadway cast. Unfortunately, the second movie was not anywhere near as well-received as the Broadway production.
7. Passion of Love
The 1981 Italian drama film Passione d'Amore was adapted from the novel Fosca by Iginio Ugo Tarchetti. It chronicled a soldier's fascination with a physically unappealing woman named Fosca. While not many may remember the film now, they might remember the stage adaptation — Passion — by Steven Sondheim. Sondheim decided to develop a musical version of story after seeing the film in theaters in 1983. The show earned rave reviews from critics and earned ten Tony nominations. It ended up winning four, including Best Musical and Best Original Score. The show also inspired a London production in 1996. Two later revivals followed–the first in London in 2010 and the second an Off-Broadway production in 2013.
8. Hairspray
The 2002 Broadway musical is based on the critically acclaimed 1988 film, about an overweight girl who wins a role on a TV dance program in the 1960s. While the campy film, starring Ricki Lake, earned rave reviews and marks John Waters's second-highest-rated film behind Multiple Maniacs, it wasn't much of a commercial success at the time. Still, the stage adaptation was widely successful over its six-year run, winning eight Tony awards, including Best New Musical. Another film, adapted from the stage version of the story, was released in 2007. Directed by Adam Shankman and starring John Travolta and Michelle Pfeiffer, that second film earned over $200 million worldwide.
All movie cast, crew, and awards information courtesy of IMDb.
More from Entertainment Cheat Sheet:
Want more great content like this? Sign up here to receive the best of Cheat Sheet delivered daily. No spam; just tailored content straight to your inbox.