8 Movies You Didn't Know Were Remakes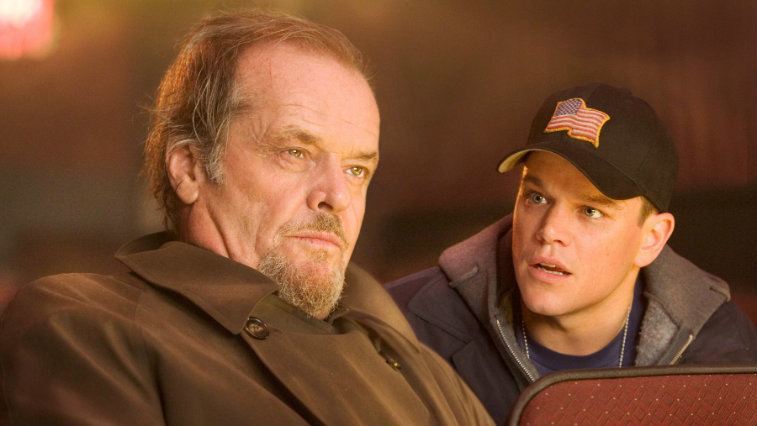 Film fans love to condemn Hollywood's lack of originality, citing the most recent wave of successful remakes and sequels as evidence that the studio bigwigs have finally run out of ideas. The truth is that Hollywood has been repackaging and retelling stories almost since the invention of film. What's more: Many remakes have gone on to become bona fide classics themselves, matching or in some cases even outdoing their inspirations. To prove it, we've gathered some of our favorite movies you didn't know were remakes (probably).
1. The Departed
Martin Scorsese's Oscar-winning, Boston-set crime epic was inspired by the Hong Kong original film Infernal Affairs. The original film was a relative success, and The Departed's success raised awareness for the film that inspired it. The similarities between the two movies are many — both follow the stories of an undercover cop who infiltrates a feared gang and a decorated officer secretly working for the same gang — but the key difference is in setting. With The Departed, Scorsese made Infernal Affairs into something quintessentially American by setting it amid the Irish gang world and emphasizing the characters' aspirations for power and riches.
2. A Fistful of Dollars
The first film of Sergio Leone's "Man with No Name" trilogy of Spaghetti Westerns, A Fistful of Dollars follows Clint Eastwood's nameless but principled drifter as he cleverly exploits the rivalry between two warring gangs vying for control of a Mexican border-town for his own means. The film neglected to credit its obvious inspiration, Akira Kurosawa's Japanese film Yojimbo, which follows nearly the exact same plot down to the most minute of details, and Leone was successfully sued by that film's production company Toho. Kurosawa admitted that Leone had made "a fine movie, but it was MY movie."
3. Scarface
Director Brian De Palma's best known film is Scarface, a crime film starring Al Pacino as a Cuban immigrant who makes a fortune through the drug trade in a bizarre distortion of the American dream. The film's enduring popularity eclipses the 1932 film of the same name that inspired it. Yes, Scarface is a remake of the popular 1930s gangster film Scarface, sometimes titled Scarface: The Shame of a Nation. The remake moves the action from Chicago to Miami and changes the protagonist from Italian to Cuban, but the key difference is in the lurid excesses of De Palma against the comparative restraint of the pre-Code original.
4. The Last House on the Left
The late horror director Wes Craven's directorial film was an exploitative independent horror picture that, oddly enough, drew inspiration from a Swedish art film from acclaimed director Ingmar Bergman. Bergman's The Virgin Spring concerns a God-fearing father who seeks revenge against the men who brutally raped and murdered his young daughter. The film is a starkly beautiful exploration of the meanings of justice and religious belief. Craven, however, used the story to craft his own exploitative tale without the same restraint, making his film by far the more horrific.
5. 12 Monkeys
Like The Last House on the Left, Terry Gilliam's science fiction time travel head-scratcher 12 Monkeys is based off an unexpected source — the 1962 French short film La Jetee, directed by Chris Marker and composed almost entirely of still photos with narration over them explaining the story. The moving images of Terry Gilliam's more conventional film make an obvious difference, but the story remains mostly the same, concerning a post-apocalyptic attempt at time travel to salvage the world before its destruction.
6. The Thing
John Carpenter's greatest film was a critical and commercial failure upon its 1982 release, but it gained enough of a devoted following for its horrifying creature effects and paranoid atmosphere to warrant an unnecessary prequel/remake (also titled The Thing) in 2011. The film itself was already a remake of the Howard Hawks science-fiction film The Thing From Another World. Both are in turn based on the novella Who Goes There? by John W. Campbell, so they follow a very similar story-line. Though the 1982 version is now more well-regarded, Christian Nyby, who directed 1951 original, condemned Carpenter's remake at the time of its release.
7. You've Got Mail
Screenwriter Nora Ephron was the queen of respectable romantic comedy for quite some time, and her 1998 directorial effort You've Got Mail was another successful effort, cementing the onscreen chemistry of stars Tom Hanks and Meg Ryan while immortalizing the frustrations and sounds of early AOL email systems. It's surprising to realize that a film so of its time is loosely based on the 1937 Hungarian play Parfumerie and its 1940 American film adaptation The Shop Around the Corner, which revolved around a pair of rival shop-owners falling in love through letter correspondence rather than through email.
8. Ocean's Eleven
Long before Steven Soderbergh directed his star-studded comedy heist film starring George Clooney, among many, many others, roughly the same concept was used in 1960 by director Lewis Milestone as a showcase for a few members of the Rat Pack, including Peter Lawford, Frank Sinatra, Dean Martin, Sammy Davis, Jr., and Joey Bishop. The original, called Ocean's 11 instead of Eleven spelled out, was a hit in its own time, but it rarely develops into anything more than a Rat Pack showcase. It pales in comparison to the slick visual panache that made Soderbergh's version such a hit.
Check out Entertainment Cheat Sheet on Facebook!    
Follow Jeff Rindskopf on Twitter @jrindskopf  
More from Entertainment Cheat Sheet:
Want more great content like this? Sign up here to receive the best of Cheat Sheet delivered daily. No spam; just tailored content straight to your inbox.