8 of the Best Revenge Movies of All Time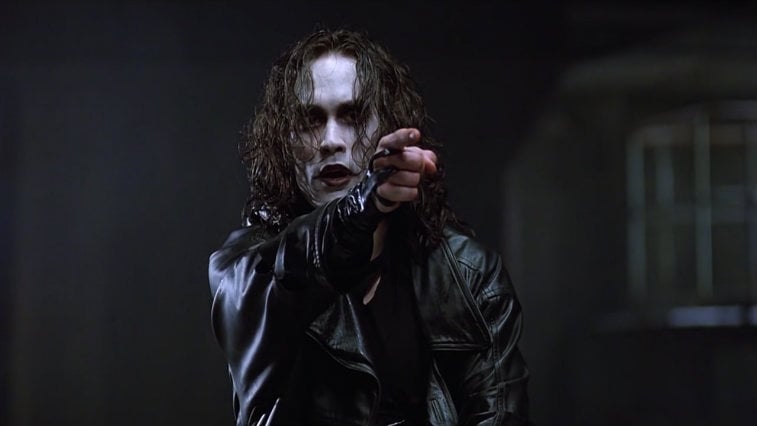 Vindictive, violent, and often gory, it's hard to resist a film that serves up a dangerous dose of revenge. Lucky for us, vengeance is the driving force behind some of today's finest films, and there's no shortage of phenomenal movies that seek some sort of retribution. Here's a look at eight of the best revenge films out there, which were ranked based on their Metacritic and Rotten Tomatoes scores.
8. The Crow (1994)
A year after guitarist Eric Draven and his fiancée are murdered, he is brought back to life by a crow. The crow acts as his guide, leading him right to the very people who killed him. Revenge is the only thing on Eric's mind, and he embarks on a mission to pick each of his killers off, one by one. The Crow received an 82% on the Tomatometer and a Metascore of 71, meaning it averaged a 76.5 between the two. This film is filled with an exorbitant amount of violence, and a Chicago Tribune review warns away viewers who don't like gore, stating that it "makes it a bum trip for anyone queasy or concerned about movie violence."
7. Hara-kiri: Death of a Samurai (2012)
If you're looking for a quiet and understated film that delves into revenge, honor, and disgrace, Hara-kiri: Death of a Samurai is a must-watch movie. It tells the story of a poor samurai who arrives at his lord's doorstep, asking for an honorable death by ritual suicide. However, rather than agreeing, his lord threatens him, leading to an unbelievably tense showdown.
The movie received a Metascore of 76 and a 79% on the Rotten Tomatoes' Tomatometer, creating an average score of 77.5.  An SFGate review describes Hara-kiri: Death of a Samurai as a sumptuous film "with rich cinematography, costumes and set design. Half the time it is a game of chess — the battle of wits between Motome and the lord."
6. Django Unchained (2012)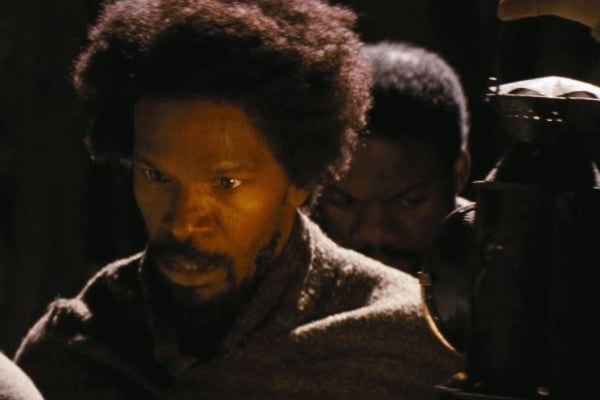 Dr. King Schultz, a former dentist, buys the freedom of Django, a slave, and begins training him to become a bounty hunter. But revenge is the only thing on Django's mind — he is determined to find and rescue his wife Broomhilda, who was taken away from him years ago. Their search takes them to plantation owner Calvin Candie, and the pair begin exploring the compound in search of her. They end up arousing the suspicions of one of Calvin's slaves, but it doesn't matter at that point. Django isn't leaving without a fight — or his wife.
The movie received a Metascore of 81 and an 88% on the Tomatometer, for an average score of 84.5. "Like many westerns, Django Unchained latches onto a simple, stark picture of good and evil, and takes homicidal vengeance as the highest — if not the only — form of justice," states a New York Times review.
5. Mother (2009)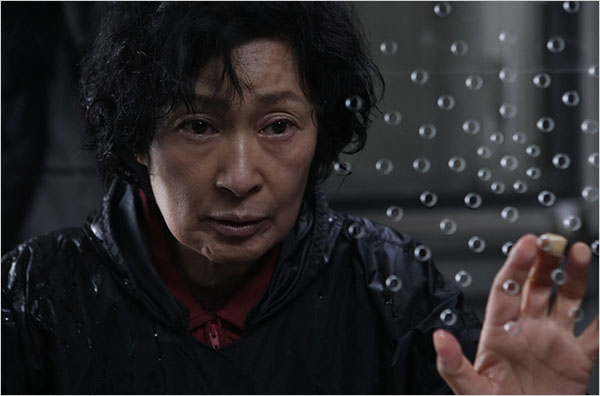 Mother centers around a devoted mother who lives with her 27-year-old son, Do-joon. One night, he is walking home drunk and encounters a school girl who he follows for a while before she turns into a dark alley. The next morning, she's discovered dead and Do-joon is quickly found guilty of murder. His mother can't believe that her son would kill someone, so she begins investigating on her own. Eventually, it becomes more like an obsession, and she will stop at nothing to clear her son's name, according to Metacritic.
The film received a Metascore of 79 and a 95% on the Rotten Tomatoes' Tomatometer, resulting in an average score of 87. The Miami Herald explains that one of the film's most interesting qualities is its many twists and turns. "The movie's utter lack of predictability helps to keep you engaged, even if some of the plot turns are a bit baffling, and the unusual depth and complexity of the characters — the eponymous heroine in particular — give the picture its scalding power. You've never met a mother quite like this one."
4. The Host (2006)
The Host, which received a Metascore of 85 and a 93% on the Tomatometer (resulting in an 89 average), is filled with monster thrills, drama, and of course, plenty of revenge. Hee-bong runs a small snack bar on the banks of the Han River and lives with his two sons, one daughter, and one granddaughter. One day his granddaughter, Hyun-seo, is taken by a monster who appears from the deep and dark depths of the Han River, leaving the family utterly devastated. However, they find out she is still alive, and decide they will stop at nothing to get her back.
Dazed explains that it is at this point in the film where revenge becomes the movie's focal point. "Roused from their quotidian stupor, her poorer-than-average family members resolve to save her, despite their own apparent helplessness. In the face of relentless modern forces, it isn't just Hyun-seo, but communal responsibility and traditional values, that are sacrificed."
3. In the Bedroom (2001)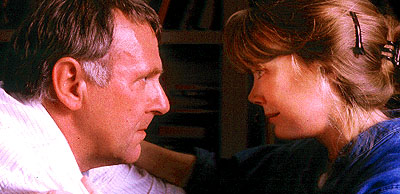 In the Bedroom received a 93% on the Rotten Tomatoes' Tomatometer and a Metascore of 86, creating an average score of 89.5. It's based on a short story by Andre Dubus and centers on a married New England couple –Matt and Ruth Fowler – whose son, Frank, is back from college. Frank begins seeing an older woman who is in the process of divorcing her unstable and unhinged ex. He is so crazy that he ends up killing Frank midway through the film. His parents are devastated, and it's at this point that revenge becomes the movie's prevalent plotline.
"The revenge aspect comes late — Matt, frustrated by legal complications in the killer's trial, and impotent and emasculated otherwise, abducts and kills Richard. Field is interestingly even-handed about it; not afraid to suggest that the further spilling of blood will have real power to heal the Fowlers, while not ignoring the possibility that it may have made things work," IndieWire states.
1.  (tie) A Bittersweet Life (2005)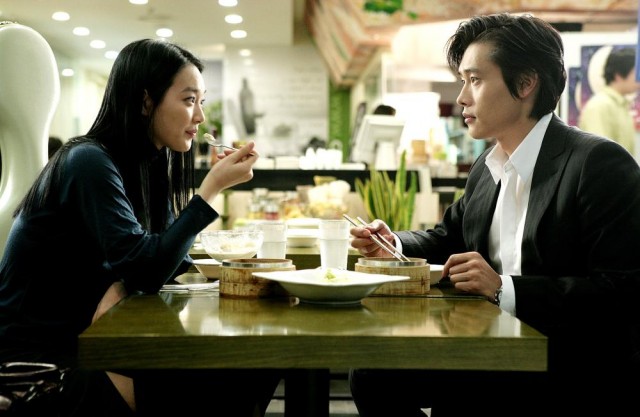 A Bittersweet Life and The Man From Nowhere are tied for the No. 1 slots with a 100% on the Rotten Tomatoes' Tomatometer. A Bittersweet Life centers around Sun-woo, a hard-working mobster who has earned his boss' trust and manages an upscale lounge and restaurant. Life is good until his boss orders Sun-woo to keep a close eye on his young girlfriend, Hee-soo, who he suspects may be cheating on him. Sun-woo's orders are clear: If he catches Hee-soo cheating, kill her. After following her for several days, he catches his boss' young girlfriend with someone else, but for some reason decides to let them go. He hopes things will go back to normal, but that isn't the case at all. His decision has caused the entire gang to turn against him, per Rotten Tomatoes.
This revenge movie will have you nervously biting your nails and sitting at the edge of your seat. "If South Korea has emerged as a leading cinematic light over the last few years, then films such as A Bittersweet Life show why. This is extremely stylish and confident stuff, with an absurdly high violence level – in fact there are probably more violent deaths in A Bittersweet Life than in the whole of Tarantino's output," writes a TalkTalk review.
1. (tie) The Man From Nowhere (2010)
The Man From Nowhere is about Cha Tae-Shik, a retired special agent who grows attached to his young neighbor girl, So-mi. When So-mi's neglectful mother, Hyo-jeong, gets on a local gang's bad side, the group of criminals kidnaps the mother and daughter duo. Tae-Shik realizes he may be the girl's only chance of survival and enters into an agreement with the local mob in an effort to get So-mi back, according to Rotten Tomatoes.
However, Hyo-jeong's dead body is then discovered, and Tae-Shik realizes that So-mi may already be dead. At this point, the only thing on Tae-Shik's mind is vengeance. "The man might be from nowhere but this film could only come from Korea, the land of a million stories of revenge," an IFC review states.
More from Entertainment Cheat Sheet:
Want more great content like this? Sign up here to receive the best of Cheat Sheet delivered daily. No spam; just tailored content straight to your inbox.