8 New Albums From August That Hit the Right Notes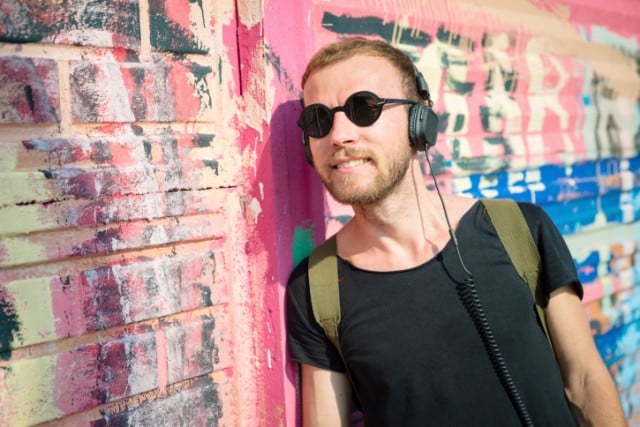 Here's a list of the top-rated albums that came out in August, according to reviews aggregated by Metacritic. That website compiles reviews written by critics and assigns each one a number value based on how well-received the album was. Those numbers are then averaged out, and the record is assigned a Metascore based on what the critics had to say about it. This list is of the eight top-rated new albums — excluding reissues and EPs — released in August.
You may not have heard of many of the artists below, as the biggest names that released albums last month didn't make it into the upper echelons of Metacritic's site. None of the albums listed here were top-sellers on the Billboard charts or received heavy radio airplay. This great music could easily go unnoticed, but the critics have been raving about it. Maybe give one of these new albums a try if you're looking for some new music.
The Bug, Angels and Devils
The Bug is the most famous of many alias used by British underground DJ/dancehall/grime musician Kevin Martin. Angels and Devils is the follow-up to The Bug's highly-acclaimed 2008 record London Zoo, written about his home city on the verge of economic breakdown. Angels and Devils is a concept record broken into an "angels" half made up of slower, ambient songs and a "devils" half of the rougher, faster material. The record includes collaborations with musicians including Copeland, Death Grips, Flowdan, Gonjasufi, Liz Harris, Manga, Miss Red, and Warrior Queen, but some critics felt the conceit of breaking it in half ruined the flow of the material. "Still, these tracks surge, bleeding adrenaline: Martin sows chaos and his collaborators keep things just under control," said Pitchfork.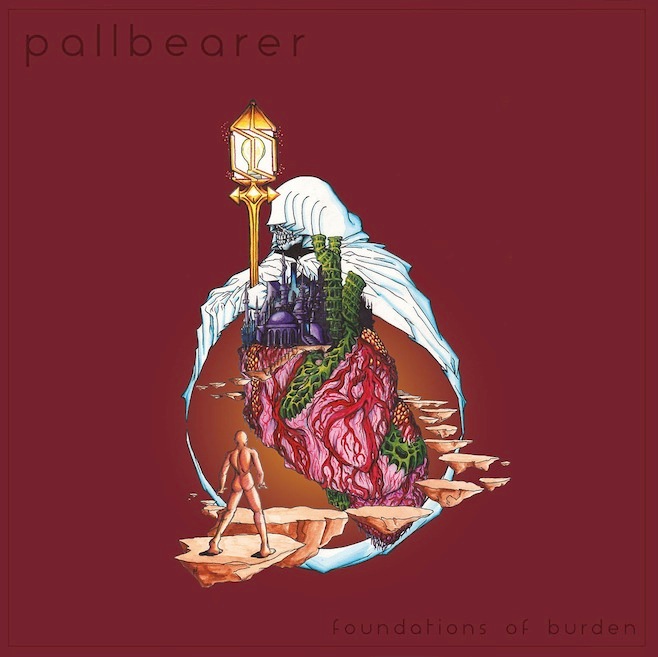 Pallbearer, Foundations of Burden
Doom metal band Pallbearer have garnered raves for their sophomore effort Foundations of Burden, which critics are saying has added some much-needed depth to the doom sub-genre of metal. The band accomplishes the tricky task of remaining true to their genre while seducing listeners who aren't typically into metal. "Foundations finds a band firing on all cylinders, and surpassing what seemed like a watermark for the genre. As obsessed as Pallbearer is with endings, the music here is timeless," reads a rave review from Pitchfork, which named the album Best New Music.
Statik Selektah

, What Goes Around

Underground rapper Statik Selektah has worked as a DJ and radio personality for almost two decades. What Goes Around features guest appearances from a litany of artists, including Snoop Dogg, Talib Kweli, Black Thought, Bun B, Crooked I, Dilated Peoples, Jared Evan, and other rising stars from the rap underground. The album is long and in mix-tape style filled with shorter tracks that flow from one into another. Selektah includes songs from a variety of styles within underground hip-hop. "All told, the LP stands as a convincing counterargument against those who claim hip-hop's '90s golden era can't come back again," said The Boston Globe of the album.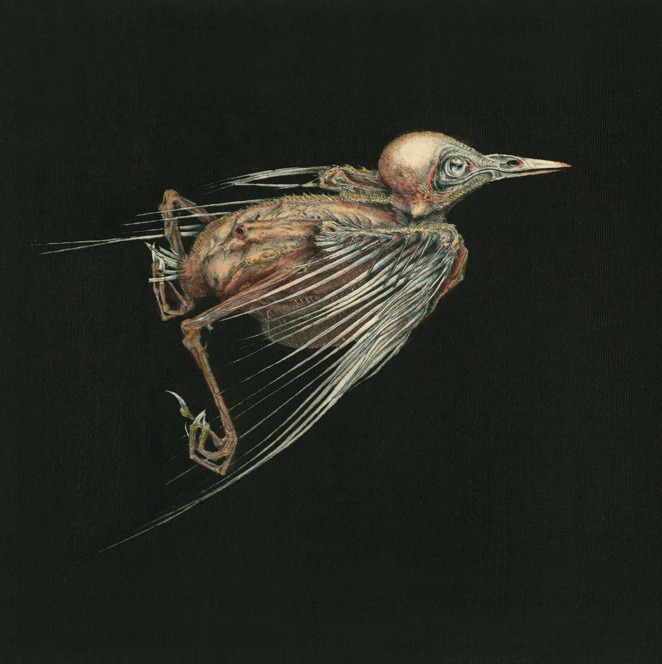 Jenny Hval & Susanna

, Meshes of Voice

The collaboration between Jenny Hval and Susanna Wallumrød was inspired by the 1943 surrealist film from Maya Deren, Meshes of the Afternoon, and was originally written for a performance at Ladyfest in 2009. The two Norwegian vocalists have had successful solo careers, both performing strange but very different styles of independent pop music. "They seemed to bristle less at the the idea of being typecast as a popular female Norwegian singer than not being able to turn that expectation into something more than pretty covers of popular songs or abrasive explorations of the psyche. As immersive and deep as the lake around which it revolves, Meshes of Voice adds a new dimension to the output of both its makers," said Pitchfork.

Jessica Hernandez & the Deltas, Secret Evil
The debut album of the Detroit-based Jessica Hernandez & the Deltas has introduced the music world to a new female singer/songwriter who American Songwriter describes as having a voice "somewhere between the swinging sass of Imelda May and the leather jacketed swagger of Patti Smith." Hernandez has had a transformative year, going from a popular fixture in her hometown to reaching the brink of national consciousness. At this point the prolific musician, who has said she writes songs every day, will have to decide between reaching for a more mainstream career in the vain of an Adele or Amy Winehouse (she has the voice for it) or sticking with her rock and roll band. Either way, now is the time to pick up Secret Evil and catch her at a small venue before her talent yields some deserved success.
FKA Twigs, LP1
FKA Twigs is the stage name of English underground R&B singer-songwriter Tahlia Barnett. Twigs got her career start as a back-up dancer in music videos, where she picked up the weird stew of influences that comprises her creepy, futuristic aesthetic. After a couple of EPs, titled EP1 and EP2, Twigs built up considerable anticipation for her debut and didn't disappoint. "FKA Twigs emerges the high priestess of R&B's latest corruption, and the world will kneel at the altar," raved The Independent. The album is being praised for sounding completely unique — a glimpse into where R&B and club music are headed.
Prawn, Kingfisher
The New Jersey-based indie rock band Prawn continue to toe the line between emo and not-quite-emo with their sophomore album Kingfisher. The album takes musical cues from punk, Broken Social Scene, and the Breeders while offering catharsis amidst nautical themes. While emo may never reach the popular heights it had ten years ago, Prawn is showing that it can still retain its emotional punch when in the right hands. "This LP is carefully constructed and pushes all the right emotional buttons to great effect, balancing its angst-ridden lyrics with a sound that's as clear as glass," said PopMatters.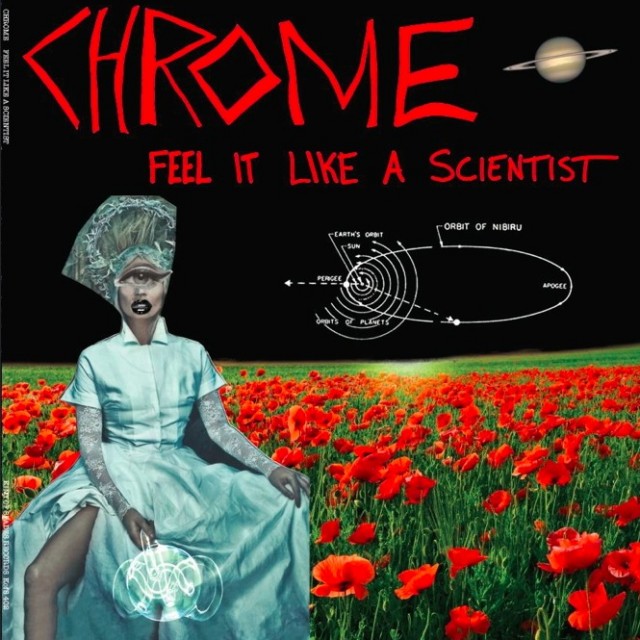 Chrome, Feel It Like a Scientist
The experimental post-punk band Chrome has released its first album in twelve years and since the passing of founding member Damon Edge, who started the group essentially as a solo project in 1975. Feel It Like a Scientist was cultivated by the only other long-time member, Helios Creed, who put together a new band including singer Anne Dromeda, guitarist Keith Thompson, drummer Aleph Omega, bassists Lux Vibratus and Steve "Trash" Fishman, and synth-player Tommy Grenas. Critics are saying that Creed has kept the band close to Damon's vision while continuing to grow. "Scientist is an excellent showcase of everything that made Chrome great, and continues to make Chrome great," said Punk News.
More from Entertainment Cheat Sheet:
Want more great content like this? Sign up here to receive the best of Cheat Sheet delivered daily. No spam; just tailored content straight to your inbox.