8 New TNT Series the Network Is Banking On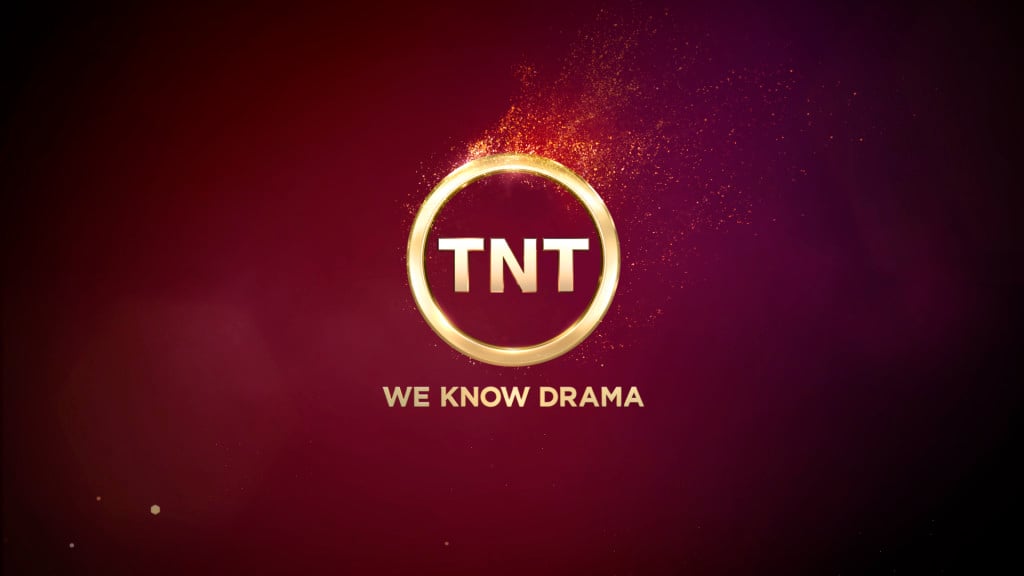 There's been a lot of talk about the current era of television being a "golden age" in the  medium, but considering the constant discussions, we're still firmly in an early stage that could still undergo lots of change. So far, the biggest winners in the surge of television programming have been cable networks FX and AMC, and on the premium channel front, HBO and Showtime. With only four networks responsible for the majority of television's top rated programming, there's a lot of potential for other networks to get in on the action.
That's what the Hollywood Reporter discusses in its recent article "Can TNT Become the New AMC?" It's a conclusion that makes a lot of sense, especially when one considers the state of AMC. With Breaking Bad having recently ended and Mad Men approaching its conclusion as well, the network has struggled to find any new shows that could help them to continue its reign as the top cable network for original series. Sure, The Walking Dead continues to be a huge ratings hit, and AMC is looking to introduce a Walking Dead spinoff show and a spinoff of Breaking Bad based on criminal lawyer Saul Goodman, but all three series will depend on the momentum of viewer interest — that isn't easy with an increasing amount of top-tier competition coming.
So could TNT be the network to take advantage of a sag in creative output from some of its competitors? With producers Howard Gordon (Homeland), Michael Bay (Black Sails), and Steven Bochco (NYPD Blue) all set to premiere series on the cable network, it's clear that this idea is firmly at the forefront of executives at TNT. But Turner Networks president and head of programming Michael Wright also stated that the strategy is "additive and not reductive," adding, "We're not displacing these procedurals. We're loyal to that audience."
Of course, that could all go out the window if TNT were to successfully make its mark in serialized drama. While police procedurals are a dime and dozen, a popular and critically acclaimed series has transformative ramifications on an entire network. Look no further than AMC, which was once known as American Movie Classics and a throwaway cable network that no one went out of their way for. TNT is far more popular than AMC was at that time, but there's still lots of room for upwards movement, especially in the area of critical acclaim. With that in mind, here are eight upcoming television series from TNT in varying stages of production and development, starting with a new series set to premiere next week.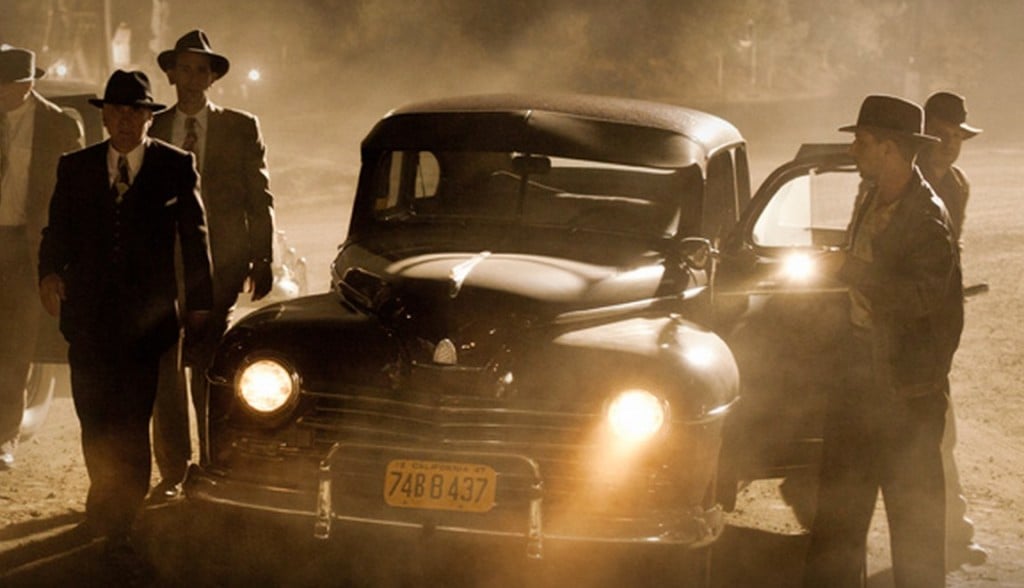 Mob City
Mob City is set to premiere on TNT on December 4 and is created by Frank Darabont (The Walking Dead, The Shawshank Redemption), who is also serving as showrunner. The series is based on true-life accounts of the L.A.P.D. and members of the mob in 1940s Los Angeles as written in John Buntin's book L.A. Noir: The Struggle for the Soul of America's Most Seductive City.
The series follows the true story of the decades-long conflict between the L.A.P.D. and the criminal organization run by Mickey Cohen that sought to establish Los Angeles as a West Coast base for a dangerous criminal network. The show stars Jon Bernthal, Jeremy Luke, Milo Ventimiglia, Alexa Davalos, and Edward Burns, along with guest star Simon Pegg.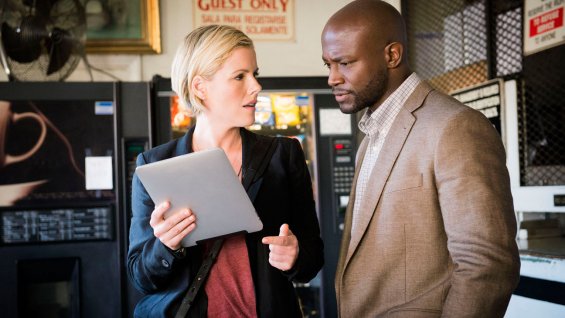 Murder in the First
Murder in the First is a detective drama set to arrive on TNT next summer and is created by  Steven Bochco (NYPD Blue, Hill Street Blues) and Eric Lodal. The series received a ten-episode order from TNT on September 19, 2013.
While there's not much information on the series yet, Murder in the First will take place in San Francisco with the entire ten-episode season following a single case. Taye Diggs, Kathleen Robertson, Steven Weber, and Tom Felton are set to star.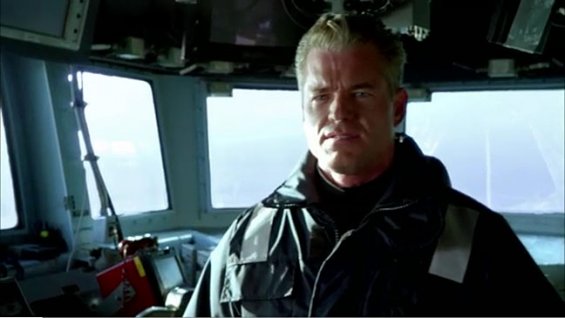 The Last Ship
The Last Ship is a post-apocalyptic drama from producer Michael Bay and showrunners Hank Steinberg (Without a Trace) and Steven Kane (The Closer). The series is based on the William Brinkley novel The Last Ship, which centers on a global catastrophe that leaves the crew of a naval destroyer left to confront a new world. The show will bow in mid-2014.
Actor Eric Dane is set to star alongside Rhona Mitra, Adam Baldwin, Michaela McManus, and Tracy Middendorf. "Michael Bay and his fellow executive producers have shaped William Brinkley's story and characters into an exceptional drama full of action, suspense, tragedy and triumph. The Last Ship is smart, fun television that takes you on a great ride," said Wright, head of TNT, TBS, and Turner Classic Movies programming.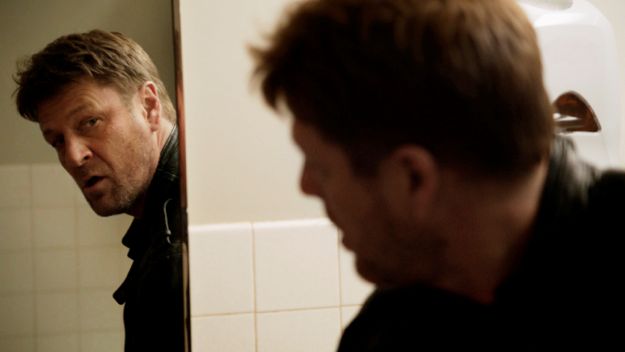 Legends
Legends is an upcoming thriller from Homeland producer Howard Gordon that was picked up only one day after TNT gave the greenlight to Bay's The Last Ship. The series was developed by Gordon, Jeffrey Nachmanoff (The Day After Tomorrow), Alexander Cary (Homeland), and Jonathan Levin (Charmed) based on Robert Littell's CIA novel The Company.
Legends tells the story of undercover operative Martin Odum (Sean Bean) who possesses a tremendous ability to transform himself for each job. But when a stranger suggests that he isn't who he thinks he is, his entire identity becomes suspect. Set to co-star alongside Bean are Ali Larter, Rob Mayes, Tina Majorino, Steve Harris, Amber Valletta, and Lux Haney Jardine. The series is currently set for a summer 2014 release.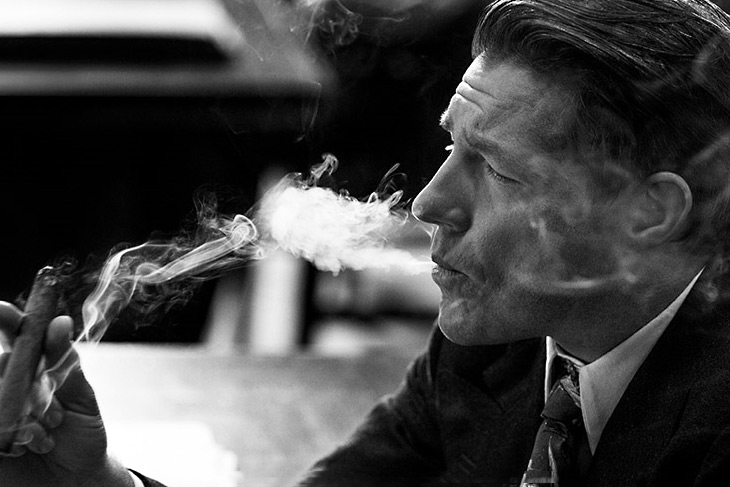 Public Morals
Before TNT even had a chance to see how its period crime drama Mob City performed with audiences, the network gave a pilot order for another period crime drama entitled Public Morals. Set in 1967 New York, the series tells the story of an honest vice cop struggling to raise his sons.
Along with the similarities in content between Mob City and Public Morals, the show is also written by Mob City co-star Ed Burns who will also direct the pilot, star, and executive produce. Steven Spielberg, Darryl Frank, Justin Falvey, and Aaron Lubin are also set to executive produce alongside Burns.
Anonymous
Anonymous was recently put into development by TNT and is being described as an action-driven drama. The series comes from executive producer Chris Collins (Sons of Anarchy) with Peter Billingsley and Victoria Vaughn joining Collins as executive producer if Wild West Productions comes on board.
The series revolves around an ex-special ops soldier who is forced to go off the grid after he discovers a global coverup. Expect to hear some additional new on the project over the coming weeks and months.

Untitled Project From Bourne Identity Co-Writer
There's very little information on this series from The Bourne Identity co-writer W. Blake Herron, but TNT has reportedly given a pilot order to the show, which has been described to Deadline as National Treasure meets The Bourne Identity.
The series revolves around a person who, in times of extreme crisis, is called upon to help when traditional law and government are unable to help. Established by the founding fathers, the special officer answers directly to the Vice President in times of need.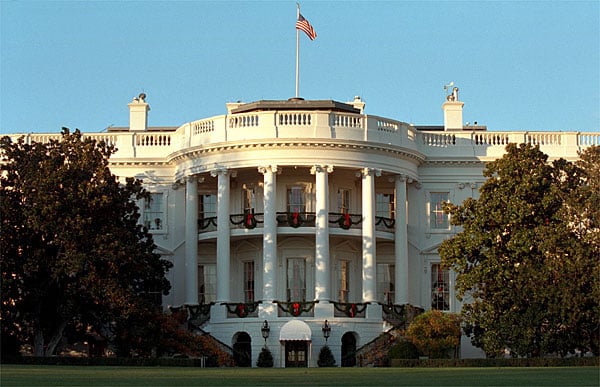 President X
Greg Berlanti (Arrow, Golden Boy) and Nick Wootton (Golden Boy, Chuck) sold their drama President X to TNT in early October, which THR describes as being in the same vein as CBS' new series Hostages. President X tells the story of a former president who, after waking up from a year-long coma, attempts to hunt down the person who tried to assassinate him, but is now out of power. While there's no pilot order as of yet, it seems safe to say that we'll be seeing one soon given the sizable talent involved.
Don't Miss: 8 Best-Selling Video Game Franchises.