8 TV Shows Premiering on CBS This Season
Along with renewing favorites like The Big Bang Theory and Elementary, CBS is adding several noteworthy new TV shows to its fall lineup. Here are eight series premieres to tune into this upcoming season.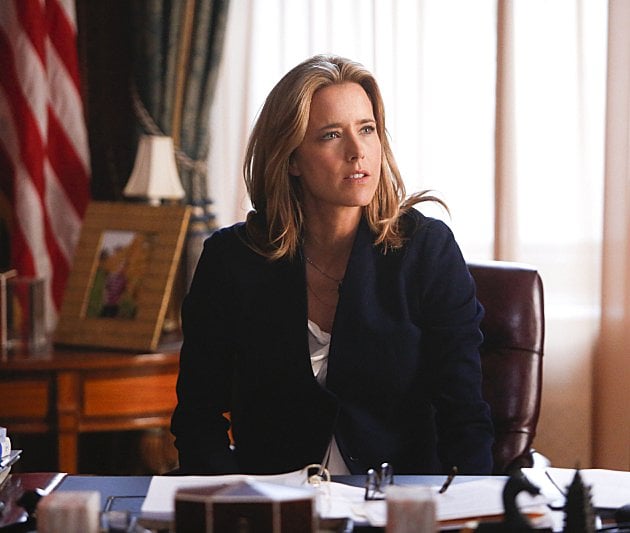 1. Madam Secretary
Tea Leoni stars as Elizabeth McCord, a tough and determined newly appointed secretary of state who is forced to battle office politics in order to drive international diplomacy and negotiate global issues. In addition to staying on top of her many professional responsibilities, she must also deal with a complicated personal life. Executive produced by Barbara Hall, Morgan Freeman, Lori McCreary, and Tracy Merer, the political drama also stars Tim Daley, Bebe Neuwirth, and Geoffrey Arend. The new series is scheduled to premiere September 21. It will air Sundays 8 p.m./7 p.m. Central.
2. Scorpion,
This upcoming drama series is based on the true story of real-life IT genius Walter O'Brien and his international network of fellow geniuses, who help battle the complex threats to modern society. Elyes Gabel stars as Walter, while Katherine McPhee plays the female lead role of Paige, a diner waitress who understands the team of intellectuals and becomes a kind of interpreter for the often socially misunderstood group. Robert Patrick and Eddie Kaye Thomas are also featured in the series. The show will make its debut September 22. It airs Mondays 9 p.m./8 p.m. Central.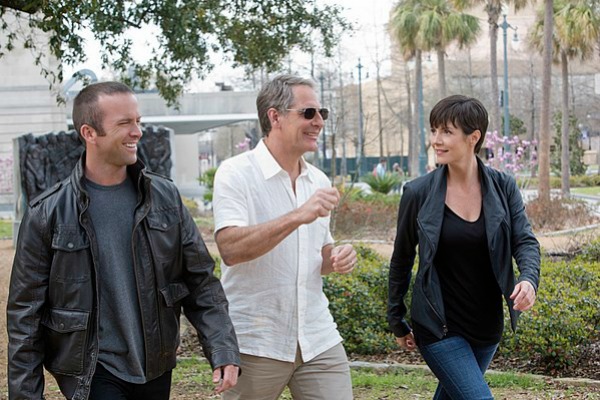 3. NCIS: New Orleans
This cop drama revolves around officers in a New Orleans field office that investigates criminal cases relating to military personnel in the city. But while New Orleans might be a city of lights, music, and parties, it also seems to be the center of trouble, particularly for service members on leave. The latest NCIS show features Scott Bakula as Special Agent Dwayne Pride, Lucas Black as Special Agent Christopher LaSalle, and Zoe McLellan as a recently transferred agent Meredith "Merri" Brody. The show is scheduled to premiere September 23 and will air Tuesdays 9 p.m./8 p.m. Central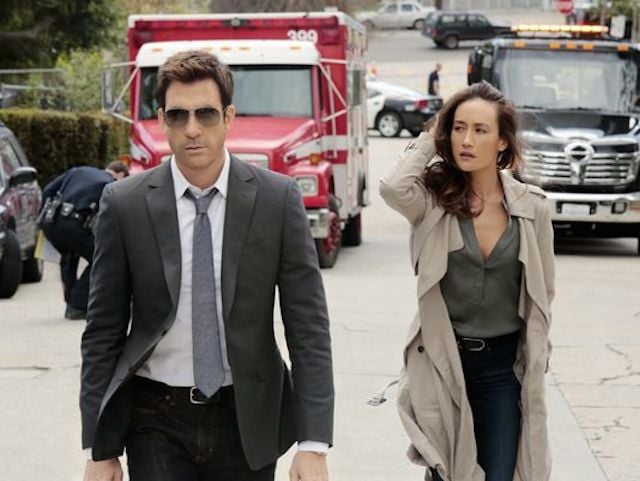 4. Stalker
This psychological thriller stars Maggie Q and Dylan McDermott as Lt. Beth Davis and Det. Jack Larsen, two detectives from the Los Angeles Police Department's Threat Assessment Unit. They investigate and assess stalking incidents, like cyber harassment, and try to respond before each case spins out of control. The series also features Victor Rasuk as Det. Ben Caldwell, Mariana Klaveno as Det. Janice Lawrence, and Elizabeth Rohm as Amanda Tata, a single mom and the unit's deputy district attorney. The premiere is set to air October 1 and airs Wednesdays 10 p.m./9 p.m. Central.
5. The McCarthys
The sports-themed comedy TV series revolves around the McCarthys, a close-knit, working-class Boston family with a deep love for sports. But when the father, a high school basketball coach, decides to take on his gay and athletically challenged son, Ronny, as an assistant, all of his other more knowledgeable and passionate kids become offended by his choice. The series stars Tyler Ritter as Ronny, Jack McGee as his sports coach dad, and Laurie Metcalf as his mom. The show is slated to hit the small screen on October 30. It airs Thursdays 9:30 p.m./8:30 p.m. Central.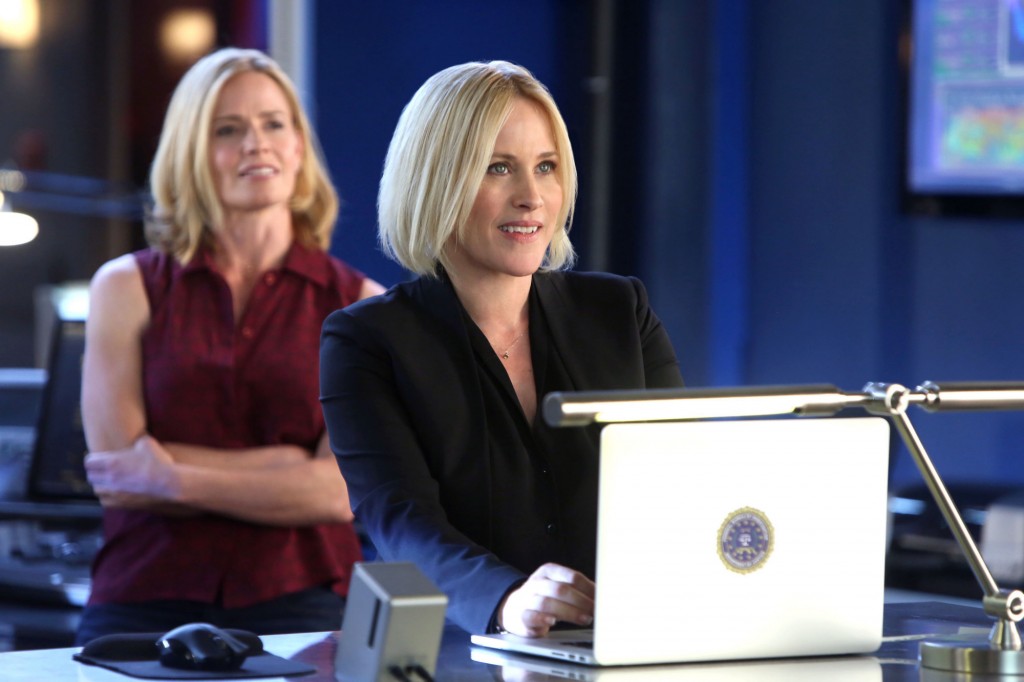 6. CSI: Cyber
This police drama is the fourth series in the CSI franchise and will follow Special Agent Avery Ryan (Patricia Arquette) as the head of the Cyber Crime Division of the FBI, a unit that focuses on solving illegal activities that begin online but end up playing out in the real world. James Van Der Beek was recently announced as a main lead in FBI agent Elijah Mundo. Charley Koontz will be featured as FBI tech specialist Daniel Grummitz, while Peter MacNicol will play FBI Assistant Director Stavos Sifter. The show is scheduled for a midseason premiere.
7. Battle Creek
Josh Duhamel stars alongside Dean Winters in this drama that follows two mismatched law enforcement officers who hold polar-opposite views on pretty much everything. But while their opposing outlooks can make working together a frustrating (and often humorous) task, the two detectives can't help but slowly begin to build a real – if reluctant — respect for each other as they do their best to clean up the rampant crime in the streets of Battle Creek, Michigan. The show, from Breaking Bad creator Vince Gilligan, is set to make a midseason debut.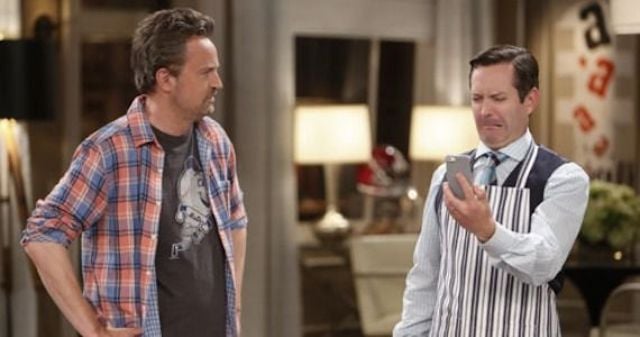 8. The Odd Couple
Matthew Perry executive produces and stars in his latest small screen project, a modern remake of Neil Simon's classic show The Odd Couple, which originally aired from 1970 to 1975. The multi-camera comedy series follows two roommates who are complete opposites of each other. The former Friends star plays Oscar Madison, the consistently messy roommate. Thomas Lennon (Reno 911) plays Felix Unger, an obsessive neat freak. The show also features George King, Sarah Baker, Wendell Piece, and Lindsay Sloane; it will have a midseason premiere.
More from Entertainment Cheat Sheet:
Want more great content like this? Sign up here to receive the best of Cheat Sheet delivered daily. No spam; just tailored content straight to your inbox.