The Worst TV Shows of the 1990s
Making a hit TV show is a tough business. It seems like the best shows get canceled too soon, while some of the most hated TV shows stick around far too long. Show creators must appeal to the widest common denominator to get the ratings necessary to stay on air while simultaneously satisfying their own creative vision and (hopefully) getting decent reviews from critics.
Even though making a television program is far from easy, the following shows from the 1990s are enough to make you wonder what their creators were thinking. From talk shows to sitcoms to police procedurals, the entries on this list run the gamut from unknown duds to an extremely successful — but truly awful — show that's still on the air today. We culled our choices from fan reception, critical vitriol, and TV Guide's widely cited 2002 list of the worst TV shows of all time.
1. Baby Talk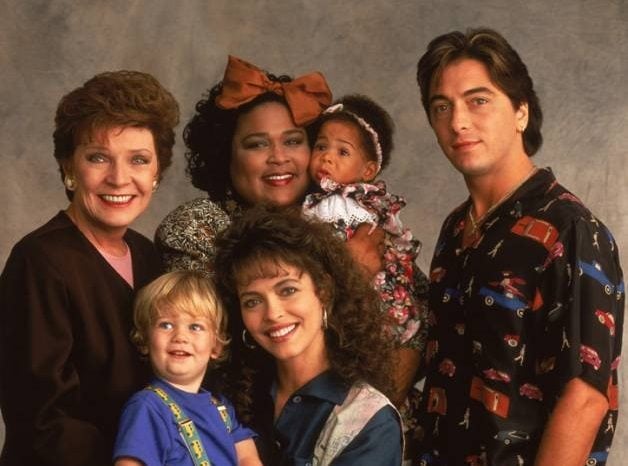 This weird, short-lived TV show ran for just a single, disastrous year in the spring of 1991. Loosely based on the Look Who's Talking movies, the show was about a baby with a very adult internal monologue voiced by Tony Danza. The audience follows the struggles of the baby's single mother, including her efforts to start dating again, through the eyes of the child. Notably, one of her suitors is played by a young George Clooney.
The show got terrible reviews from the start for the weirdness of the baby's voice and the generally bad writing. Those bad reviews caused star Julia Duffy to drop out of the lead role and get replaced by Mary Page Keller, meaning the show had two different lead actresses during its one-year run. Clooney also left as soon as he could and considers Baby Talk a particularly low point in his career, according to IMDb.
Baby Talk was thought to be one of the worst shows on television during the year that it aired, and its bad reviews resulted in a 30 Metascore on Metacritic. Even if the writing had been better, the idea of a baby with an adult-level internal monologue is pretty creepy and weird.
2. Home Improvement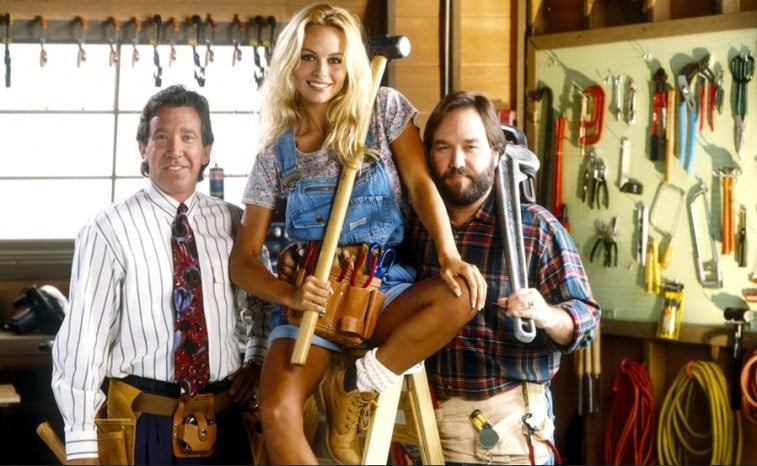 Home Improvement was one of the most popular sitcoms of the 1990s. Running from 1991 to 1998 and netting nearly 20 million viewers an episode when it was at its most popular, the series about a tool salesman living in suburban Detroit created by and starring Tim Allen was widely watched but not very good. Based on Allen's standup, the show was one of the highest-rated sitcoms on TV for almost the entire decade and launched the actor's career.
It was also notable for being the television debut of '90s sex symbol Pamela Anderson, who was Allen's character's "Tool Time girl" for the show's first two seasons (and perhaps explains some of the show's popularity). Her job as the Tool Time girl was literally to hand Allen's character, Tim, and his assistant, Al, tools as well as introduce their show-within-a-show by saying, "Does everybody know what time it is?" That's not where the distasteful reinforcing of stereotypical gender roles stops or ends on Home Improvement. Allen's power-tool-and-car-loving American male, as well as his wife, who only exists to put up with him, are characters who just make everyone look bad.
3. Cop Rock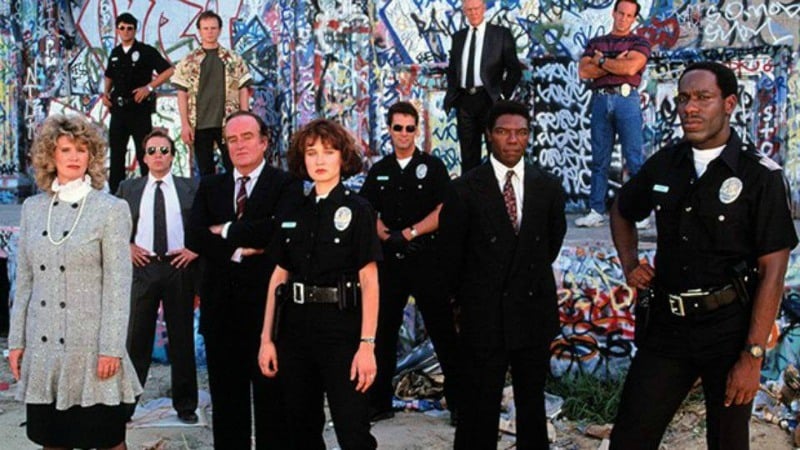 This musical police procedural — yes, you heard that right — is considered one of the biggest TV failures of the 1990s. It debuted in 1990 to horrible reviews and landed in the eighth spot on TV Guide's highly cited list of the worst television shows of all time. The show is thought to be one of the most bizarre TV musicals ever made. Cop Rock is considered to be such a huge flop because of its high production costs, which ABC allowed because of the success creator Steven Bochco had with his other cop show, Hill Street Blues.
Throwing music into the mix didn't help, and the series ended up being canceled after 11 episodes and some scathing reviews. "What did I learn from that experience?" Bochco said in a telephone interview with The New York Times after the show was canceled. "Don't put music in a cop show. Don't have characters burst into song."
4. Friends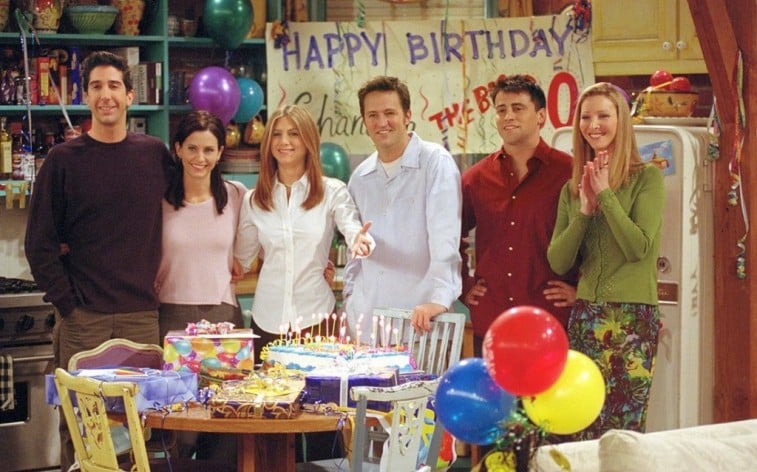 This choice definitely won't be popular with some, but Friends really wasn't a very good show. It definitely wasn't one that deserved to live on for 10 seasons and grant $1 million paychecks to its six leads. At first, it seemed cute enough: a sitcom about six friends leaning on each other for support during those uncertain post-college years while leading exciting lives in the Big Apple, but after a while, things just got repetitive.
All the seasons except one ended with a cliffhanger regarding Rachel and Ross's relationship. The things about the characters that were supposed to be quirky quickly became stereotypical and just annoying. Despite its huge popularity, this show just wasn't that clever or well-written (Big Bang Theory, anyone?). Also, Rachel's haircut was never really that cute. Of course, it would go on to spawn copycats like How I Met Your Mother.
5. Clueless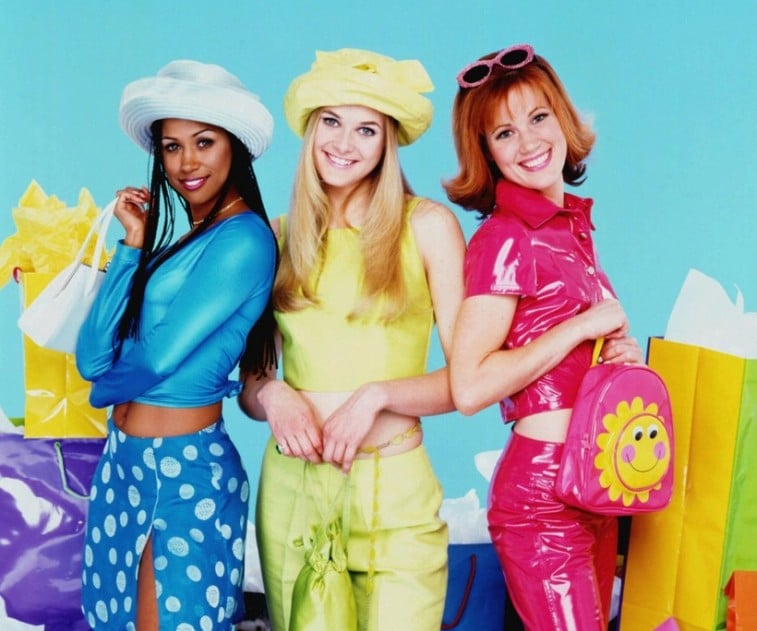 The '90s classic movie about vapid valley girl Cher Horowitz was, briefly, turned into a TV show that stupidly did not star Alicia Silverstone in the role that she made iconic. The show was made by the movie's writer and director, Amy Heckerling, but actress Rachel Blanchard never really had a chance trying to play a part that was so connected to Silverstone, even though she looked eerily like a Silverstone doppelgänger.
The supporting cast was mostly the same, but by the time the show came out, the actors were so old it was hard to swallow them playing high schoolers. When it was canceled in 1999, Stacey Dash, who played Dionne, was 33 years old. The show ran for three seasons but alienated fans of the modern classic movie. Articles like this Buzzfeed piece "How The TV Version of Clueless Ruined Everything" pretty much tell you how fans felt (and feel) about the television version of their beloved movie.
6. The Jerry Springer Show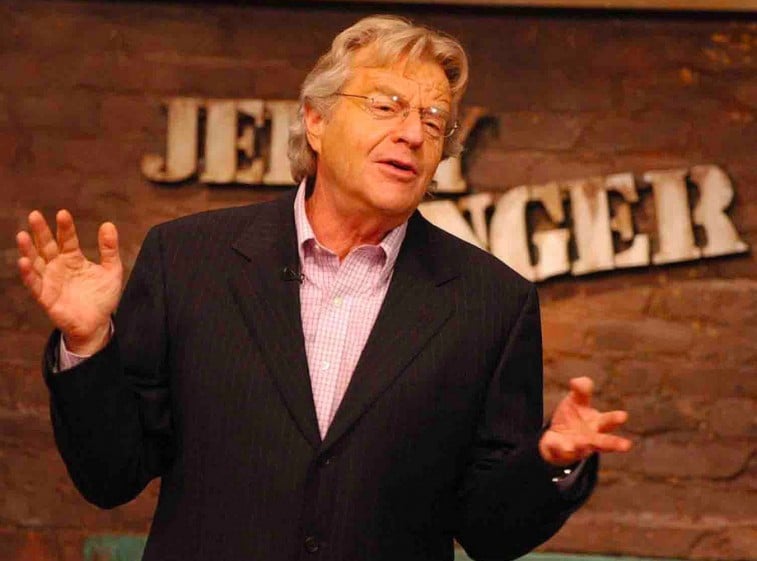 This daytime "talk" (more like yell) show debuted in 1991 and is still airing today. Springer's talk show is the epitome of tastelessness, with the most ridiculous, trashy, and generally sad stories being told on the program day after day. Its longevity is enough to make one question humankind.
People who choose to be on the show to hash out arguments often appear to have missed out on the generally understood principles that govern modern society. You can't miss it when channel surfing, as you'll hear the din of the angry mob that constitutes the audience interspersed with bleeped-out profanities. The show has a meager 3.8 rating on IMDb. TV Guide named it the worst TV show of all time.
7. The Secret Diary of Desmond Pfeiffer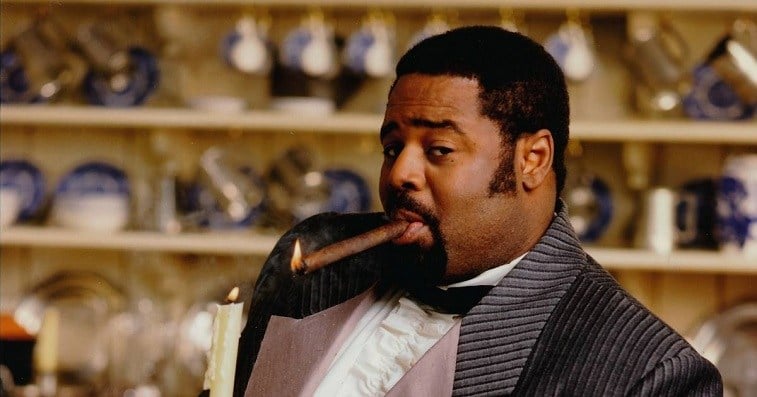 This 1998 series centering on Abraham Lincoln's fictional black butler is in the 11th spot on TV Guide's list and was so politically incorrect that it amassed a storm of controversy before it even aired; it continues to pop up on lists like Cracked's "6 TV Shows You Can't Believe Even Aired." It is hard to believe that anyone had the audacity to make this extremely distasteful sitcom that actually treats slavery lightheartedly and makes national hero Abraham Lincoln look horny and incompetent.
Yes, it's supposed to be a dig at the Clinton administration, but it's still uncomfortable. Desmond Pfeiffer is a former slave who is freed by Lincoln and then works as Lincoln's servant, but instead of solving important issues regarding slavery and the Civil War, Pfeiffer just ends up dealing with Lincoln's weird buffoonery. Mercifully, the show was canceled after four episodes.
8. Dharma and Greg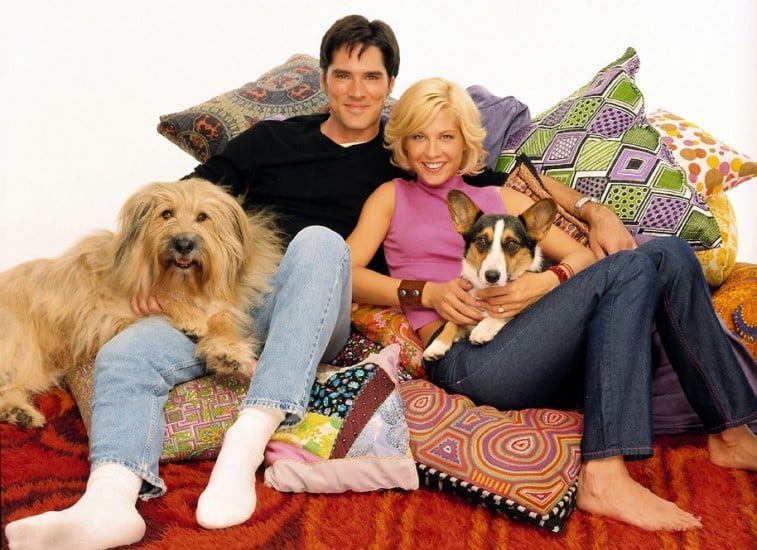 The whole manic pixie dream girl thing started way earlier than the term itself was coined to describe Kirsten Dunst's character in the romantic comedy Elizabethtown. In fact, this show had something even more obnoxious: a manic pixie dream wife named Dharma played by Jenna Elfman. The premise is that Dharma and Greg are two completely ill-suited lovers who inexplicably fall madly in love anyway and get married on their first date. Greg is a super uptight and ambitious lawyer; Dharma is a free-spirited hippie yoga teacher.
The entire plot of the show is her embarrassing him repeatedly while you wonder how the hell these two people manage to stay married to each other. Watching cringe-inducing clips like this one make you wonder how Elfman managed to get three Emmy nominations for her role. It will also make you wonder why on earth Bob Dylan of all people decided to make a very weird guest appearance on the show in 1999, during an episode in which Elfman's character decides to pick up the drums.
Additional reporting by Michelle Regalado
Check out The Cheat Sheet on Facebook!