8 Reasons Why Star Wars Episode VII Is Destined to Please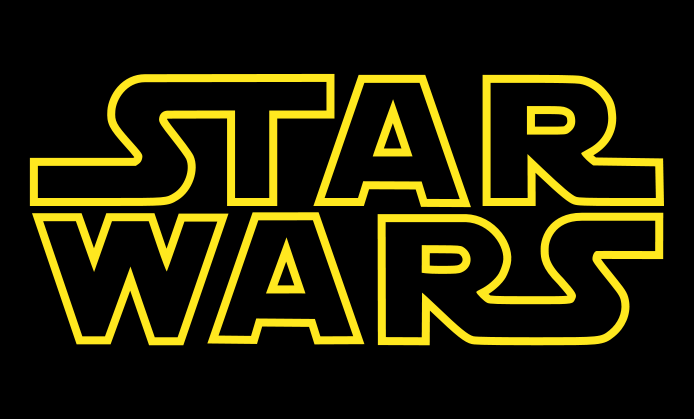 It's easy to get excited about the news and rumors surrounding Disney's (NYSE:DIS) Star Wars Episode VII, but it's also difficult to narrow down exactly what to expect when the film is finally released. Granted, the film is not scheduled to arrive in theaters until the December 18th, 2015, but that hasn't kept eager fans from asking whether the newest film in the series can improve upon the mostly disappointing trilogy of prequels. 

But, for fans of Star Wars – specifically the original trilogy — every piece of news that has come from Disney and Lucasfilm's camp seems to be exactly the kind of thing fans want to hear: first, Disney wants to return the series to its fantastical elements; it also wants to have a renewed focus on characters; and director J.J. Abrams agrees on all points.
So, of all the information that has come to light on the new Star Wars trilogy  so far, and specifically Star Wars Episode VII, here are eight reasons the new film seems destined to please critics and fans alike.
1. Star Wars Episode VII Will Feel Authentic
For Abrams, returning the series to the fun and excitement of the original trilogy is his biggest concern. In an interview with Entertainment Weekly, Abrams said, "I remember reading a thing somewhere, someone wrote about just wanting [the new film] to feel real; to feel authentic. I remember I felt that way when I was 11 years old when I saw the first one. As much of a fairy tale as it was, it felt real. And to me, that is exactly right."
It also seems that while Lucas sometimes seemed to take the prequel series in directions that didn't please the fans, Abrams wants to be able to please fans of the original series while bringing a reinvigorated feel to it. "It's been nice [to] see that, how important it is, and to be reminded how important it is to so many people," he told EW.
2. Less CGI, More Practical Effects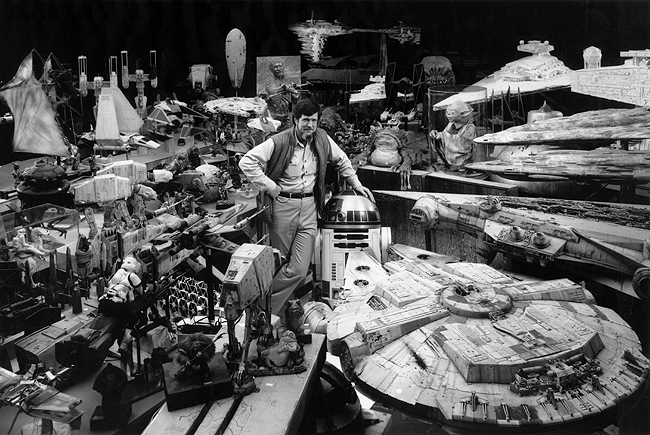 In a move that's sure to please Star Wars fans who were not fond of Lucas' hefty employment of computer-generated effects, Star Wars Episode VII is reportedly going back to the basics by employing more practical effects than the three prequel films. Lucasfilm president Kathleen Kennedy explained, "The conversation we're having all the time now about 'Episode VII' is how much CGI. We're looking at what the early 'Star Wars' films did; they used real locations with special effects."
Kennedy later elaborated on the topic of practical effects and said, "I was amazed yesterday and looking at what the fans are doing. Using model makers, using real droids, taking advantage of the artwork that you can touch and feel, we want to do that in combination with CG effects."
While CGI is a necessary component in modern movie-making, there's no doubt that Lucas often leaned too heavy on special effects in the prequels — going so far as to replace the much-beloved puppet Yoda — so, it's a welcome change that the Star Wars Episode VII creators want to find a healthy balance between the two.
3. Film, Not Digital

While the distance between film and digital camera systems are admittedly much closer than ever before, the announcement that Star Wars Episode VII will be shot on film was a welcome surprise — not only for the Star Wars series, but for movie-goers who are disappointed to see the film medium quickly disappear.
Abrams will be re-teaming with cinematographer Dan Mindel — who worked with Abrams on Star Trek and Star Trek Into Darkness — and they plan to shoot Kodak film stock 5219 film. While Lucas' Star Wars: Episode I: The Phantom Menace was shot on film, the final two films of the prequel trilogy were shot digitally.
Though it's a minor addition to Star Wars Episode VII, the use of film and not digital photography could go a long way towards capturing the look and feel of the classic Star Wars trilogy.
4. Location Shooting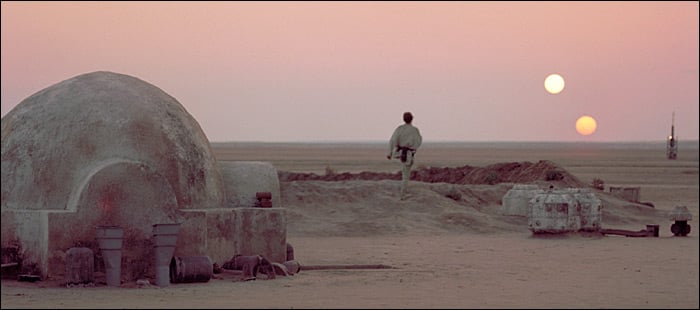 Rumor has it that Las Cruces, New Mexico has been tapped as a shooting location for the film — and if you look at some pictures on Latino Review, it's not hard to imagine this as a possible shooting location for Tatooine. This of course works into another rumor that Mos Eisley will be featured in the film, specifically the classic alien cantina.
Of course, it's important to note that while New Mexico will serve as a shooting location, the vast majority of the film — 90 percent according to Latino Review — will be shot in either London or Los Angeles. Either way, it's exciting news that Star Wars fans might return to some of the most iconic locations in the series.
5. The Millennium Falcon Makes an Appearance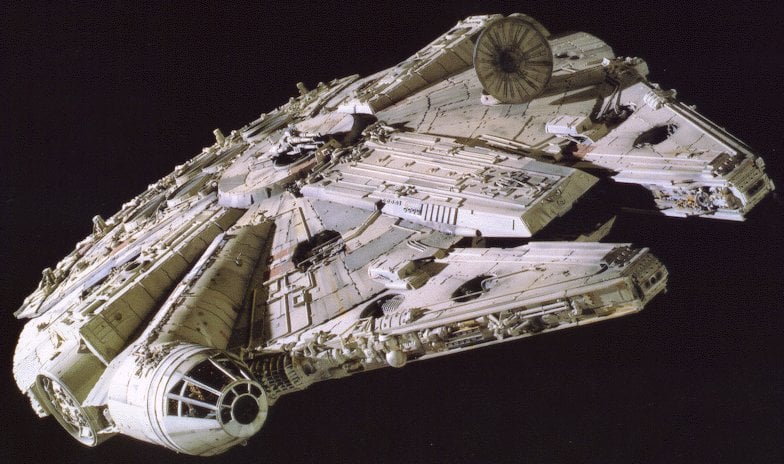 This isn't exactly a surprise given that the Millennium Falcon survived the ordeals of the original Star Wars trilogy, but rumors have made it clear that the ship will feature heavily in the newest film. In fact, it is believed that an interior set for the Millennium Falcon has already been created at the Pinewood Studios film location.
While it always seemed set in stone that the Millennium Falcon would at least make a cameo in Star Wars Episode VII, it should be exciting news that the classic ship seems poised to have a starring role in the newest series. Whether that includes an older, gruffer Han Solo or a newer, younger pilot remains to be seen.
Of course, those who watched very close in the prequel trilogy may have noticed a brief shot featuring the classic faster-than-light ship. That brief homage will likely shy in comparison to its appearance in the next installment.
6.  Lawrence Kasdan is a Script Consultant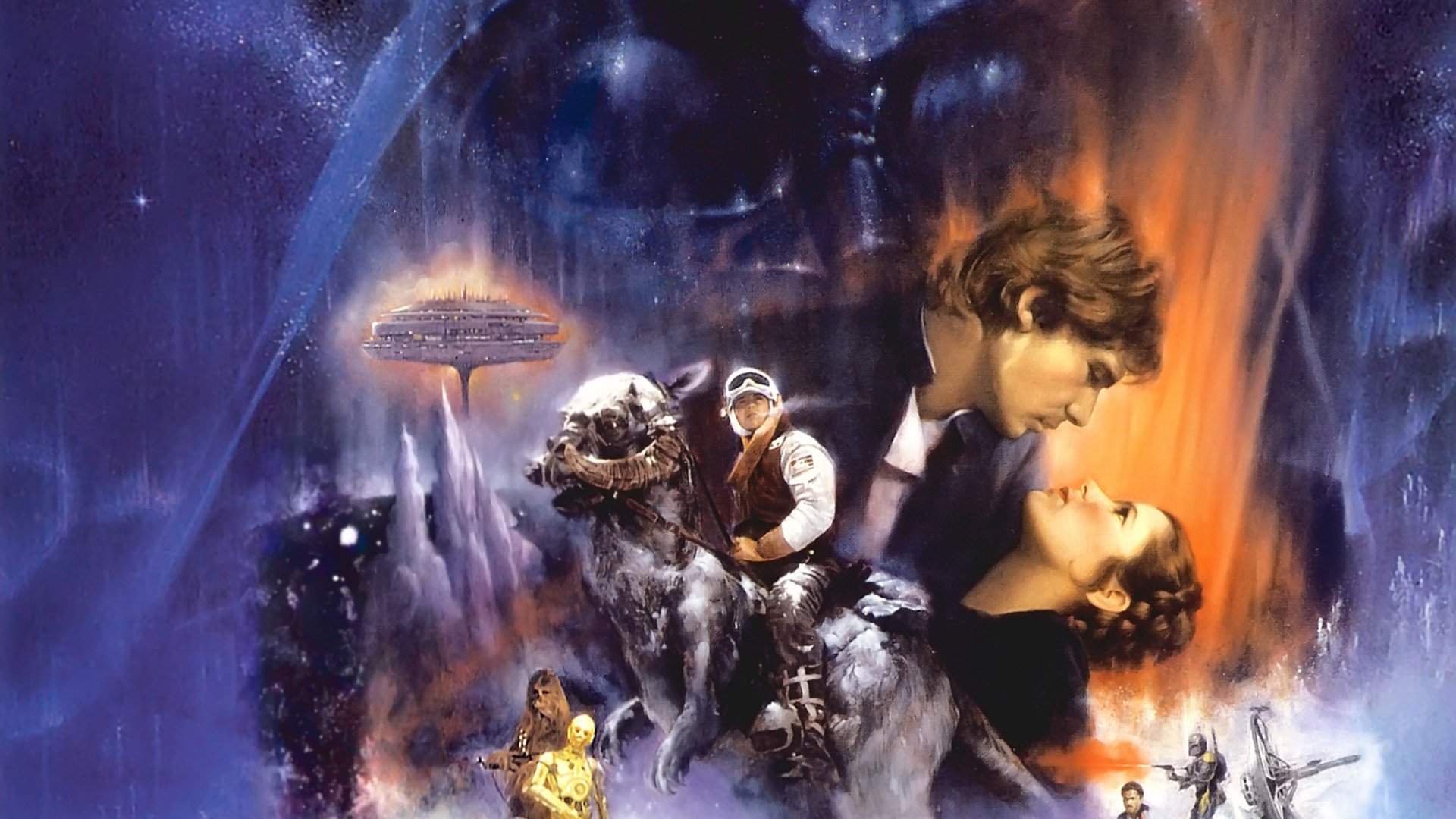 In case that name doesn't ring a bell, Lawrence Kasdan is the man responsible for writing both Star Wars Episode V: The Empire Strikes Back and Star Wars Episode VI: Return of the Jedi. While he is only serving as script consultant for the newest film, he will be writing and producing the next film in the series and has his hand in several other Star Wars properties and spin-offs. And, like everyone else involved in making the Star Wars Episode VII, one of his goals is to return to what made the original trilogy so successful: character.
"I'm trying to start fresh. There are certain pleasures that we think the saga can bring to people that they've been missing, and we're hoping to bring them that, and at the same time, have them feel that it's all new," he explained. "The ones I worked on were a long time ago, and they had a slightly different feeling than the ones that followed. The first three, 'Star Wars,' 'Empire' and 'Return of the Jedi' are all sort of more about people than the ones that followed."
The important thing to glean from Kasdan's comments is the last part: "[the original films] are all sort of more about people than the ones that followed." For fans who were disappointed with a lack of empathetic characters in the prequel, it looks like Star Wars Episode VII writers are taking a long hard look at what made the characters in the original series so compelling. And if they hit out of the park with characters, everything else will easily fall into place.
7.  John Williams is Returning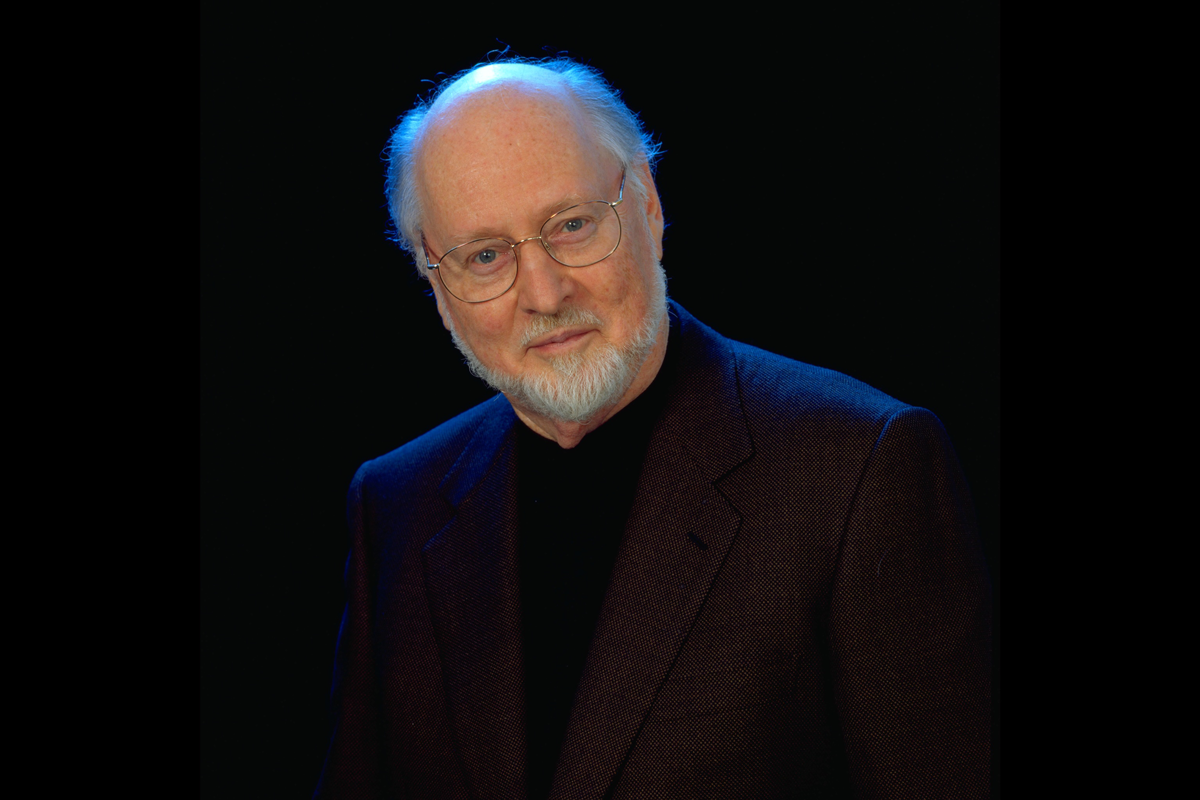 There was a time when this was somewhat in doubt, but luckily it was announced on July 27 that the legendary composer John Williams would return to the Star Wars series. Having been involved in all six films in the Star Wars saga so far, Williams' work throughout the series has created some of the most iconic music to ever grace the big screen. Let's be honest: the film wouldn't have been the same without him.
Check out the following video from StarWars.com in which Williams talks about his role in the newest film.
8. Writer Michael Arndt is a Fan and Scholar of Star Wars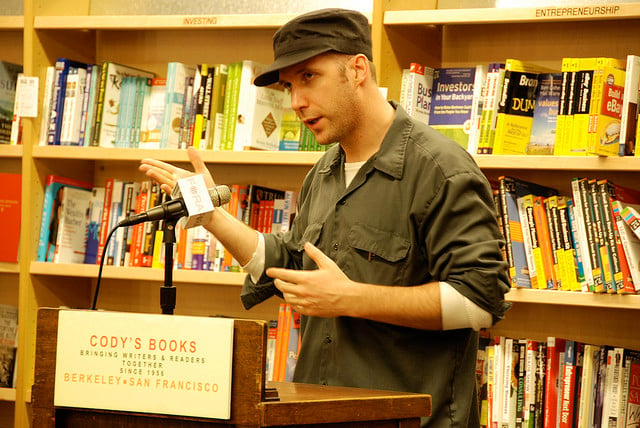 Michael Arndt probably has the highest profile — and most stressful — job in all of Hollywood when it comes to writing Star Wars Episode VII. "I really have big shoes to fill," he explained earlier this year. But he also understands the challenge he's been given and seems excited by the prospect of returning the Star Wars series to the center-stage.
In a press junket for Toy Story 3, Arndt explained "that being immersed in Star Wars is to truly embrace madness, not only in small nitpicking details, but also by delivering sudden character motivations, plot points which inexplicably change, and tonal levels which stretch credibility to the breaking point."
And, although Michael Arndt isn't a very recognizable name outside the film industry, he has so far had a consistent and successful career since winning Best Original Screenplay at the Oscars for Little Miss Sunshine — his first screenplay. Since then, he has been nominated for Best Adapted Screenplay for Toy Story 3 and has written The Hunger Games: Catching Fire, Oblivion, and Pixar's next film Inside Out.
With all of these factors combining to make a film that seems guaranteed to please countless fans, it looks like Disney has picked up the rights to a winning franchise, of which it will be reaping the benefits.
Don't Miss: Here's Why Pandora Stock Is Singing.