8 Things Lana Del Rey Is Very Sad About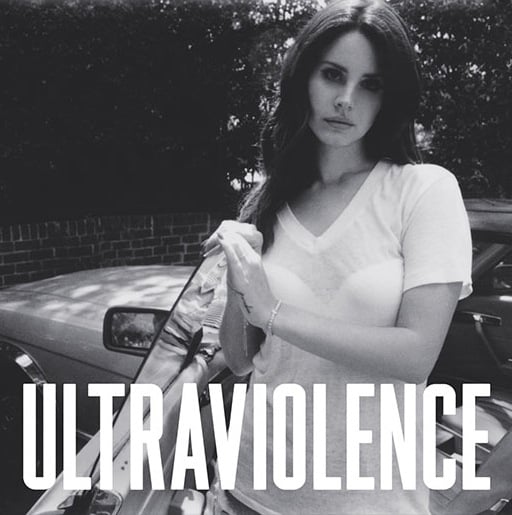 Enigmatic and mysterious pop singer Lana Del Rey has built her image on being the beautiful, tragic, sad girl who never cracks a smile and likes to talk about how much she wishes she were dead. Though her new album, Ultraviolence, is sitting at No. 1 on the Billboard charts and has won over some of the critics that blew her off as a total phony after her debut, Born to Die, came out in 2012, Del Rey still thinks she has plenty to be sad about.
1. Mystery illness
There's this very popular video of Lana Del Rey online that seems to confirm that the sad-girl image she cultivates in her music videos, photo shoots, and interviews is her real personality. It's a clip of her breaking down while performing her first hit, "Video Games," in front of a crowd in Dublin. "I just wanted to say a lot of people have said a lot of things about me, and you know I really appreciate all my friends and all my fans," she said, at which point the fans cut her off with their adoring screams. "I think you might have to sing this one for me," she says through tears, and they oblige, carrying on all the lyrics of "Video Games" while Del Rey cuts in and out.
When asked by Fader magazine to explain the clip, Del Rey said she's been experiencing a mysterious medical issue that has made touring over the past several years difficult. "I'd been sick on tour for about two years with this medical anomaly that doctors couldn't figure out," she told the publication. "That's a big part of my life: I just feel really sick a lot of the time and can't figure out why. I'd gotten these shots in Russia, where we'd just been. It was just heavy. It's just heavy performing for people who really care about you, and you don't really care that much about yourself sometimes. I thought it was sad. I thought my position was sad. I thought it was sad to be in Ireland singing for people who really cared when I wasn't sure if I did."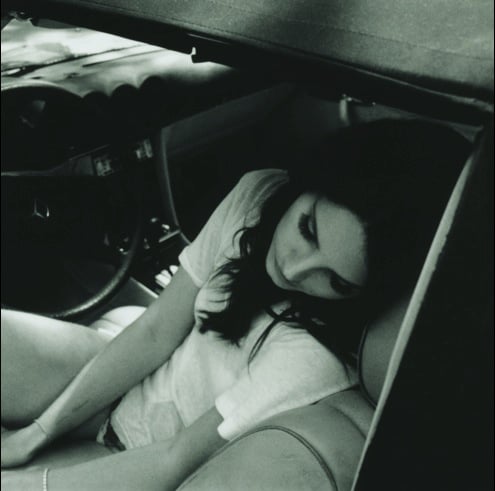 2. Endless media scrutiny
Before Born to Die was even released, Del Rey's purportedly self-made music videos began to gain her attention from music bloggers for her unusual style and obsession with the dark side of old Hollywood. Shortly thereafter, journalists dug up her former self, the awkward singer-songwriter Lizzie Grant who'd been killed off so that the mysterious and seductive Lana Del Rey could live, and she was immediately branded as being inauthentic, a big phony, and even accused of having plastic surgery to enhance those pouty lips. Then she gave one of the most poorly received musical performances ever seen on Saturday Night Live, and the music world's Lana hate was secured, as she'd proven that not only was her image complete artifice, but that she can't even perform.
When asked in a recent interview with The Guardian if she enjoyed any of the time that her song "Video Games" was receiving acclaim before the other shoe dropped, she responded: "I never felt any of the enjoyment. It was all bad, all of it."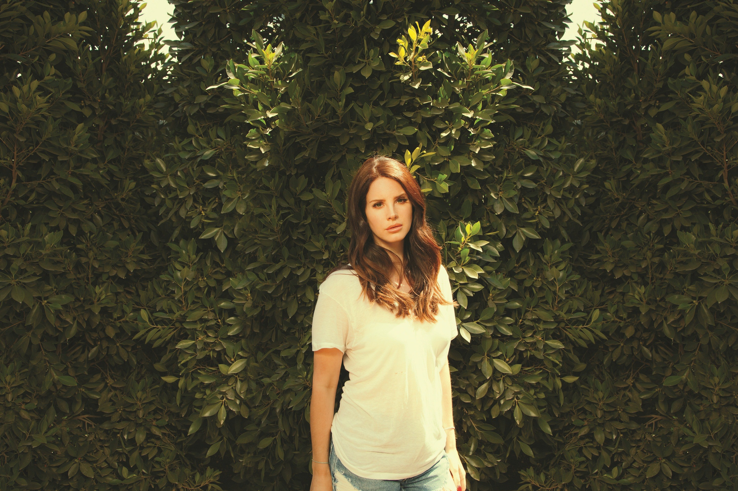 3. All her idols are dead
Del Rey has a lot of artistic influences, and they're all dead. In her video for "National Anthem," Del Rey plays both Marilyn Monroe and Jackie Kennedy, and she names Kurt Cobain and Amy Winehouse as two of her biggest musical influences. Elvis, Jimi Hendrix, Janis Joplin, and the Beat poets are also important to Del Rey's aesthetic and music, which often sees her fantasizing about an American past that she never got to experience.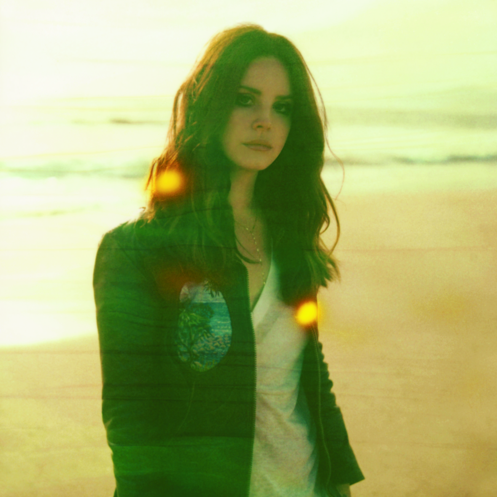 4. Break-up
According to an interview with German-language Swiss newspaper 20 Minuten, Del Rey recently broke up with her boyfriend of three years, Scottish musician Barrie-James O'Neill. New York Daily News notes that her comments have been translated from the German, but she told the Swiss publication when asked to confirm her engagement to O'Neill something along the lines of: "We are currently not together. He is a wonderful person. But there are some things he has to deal with. … I no longer felt free. We'll see how it goes."
O'Neill said in an interview with a member of TMZ's paparazzi army that "It's not over," a comment that could be in reference to their creative partnership, their romantic relationship, or both.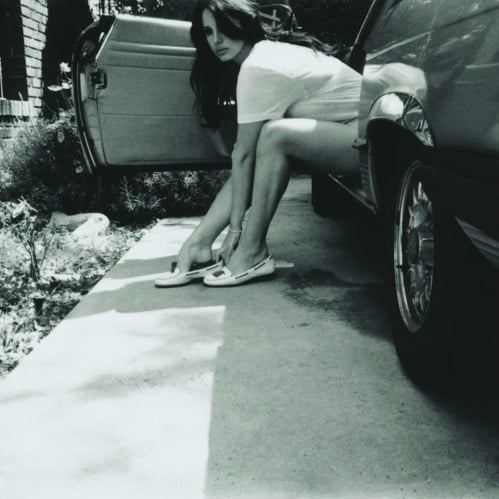 5. Having to be alive
In some controversial comments that have since led to an avalanche of publicity, Del Rey said in The Guardian interview previously cited that she wishes she were dead. When the taken aback journalist said that she must not mean that, the singer insisted that she was serious.
"I wish I was dead already," she said after Guardian journalist Tim Jonze noted that a glamorous early death links many of Del Rey's muses, specifically Winehouse and Cobain. Jonze responded by telling Del Rey not to say that, to which the singer said: "I do! I don't want to have to keep doing this. But I am." When asked what the "this" is, Del Rey said, "Everything. That's just how I feel. If it wasn't that way, then I wouldn't say it. I would be scared if I knew [death] was coming, but…"
6. Guardian article
In the wake of that article being published, her comments have faced criticism and concern and have been the subject of numerous headlines. Most notably, she was chastised on Twitter by Kurt Cobain's daughter, Frances Bean Cobain, who told Del Rey in a series of tweets that have since been deleted: "the death of young musicians is nothing to romanticize (cont)"; "I'll never know my father because he died young & it becomes a desirable feat because ppl like u think it's 'cool' (cont)"; "Well, it's fucking not…"
"It's all good," Del Rey tweeted at Cobain. "[The interviewer] was asking me a lot about your dad. I said I liked him because he was talented, not because he died young. The other half of what I said wasn't really related to the people he mentioned. I don't find that part of music glam either."
7. Society being restrictive
When commenting on her controversial video for "Ride" from her Paradise EP, Del Rey told The Guardian that the clip's chronicles of her riding off with strange men on motorcycles and sleeping with strangers is a real portrayal of what her life is like. "I can see how that video would raise a feminist eyebrow. But that was more personal to me – it was about my feelings on free love and what the effect of meeting strangers can bring into your life: how it can make you unhinged in the right way and free you from the social obligations I hope we're growing out of in 2014," Del Rey said. When pressed further about how much the video reflects her actual life, she responded, "Oh, 100 percent." The video was lambasted for glamorizing prostitution and inappropriately appropriating Native American culture, as at one point Del Rey threatens to shoot herself while wearing a feather headdress.
Much of Ultraviolence deals with the idea of being the "other woman" or in destructive relationships that most of society would deem negative, but provide Del Rey with creative energy.
8. Feminist backlash
There's been much feminist discussion about Del Rey, who on the one hand does seem to wield a kind of power in her artistic universe, but that power is greatly based in her relationships with men and her sexuality. She is often choked in her music videos, and on the new album's title track, she sings of an abusive relationship with the same glamor she adds to everything she sings about.
"Some criticize the way she seems to idealize powerlessness and servitude, while others appreciate her fluid embodiment of different identities, as well as her candor about both her desire and her weakness," Fader magazine said of the feminist response to Del Rey in a recent cover story. In the accompanying interview, she angered even those feminists that defended her aesthetics by saying: "For me, the issue of feminism is just not an interesting concept. I'm more interested in, you know, SpaceX and Tesla, what's going to happen with our intergalactic possibilities. Whenever people bring up feminism, I'm like, god. I'm just not really that interested."
In response to that comment, feminist bible Ms. Magazine published an article claiming that Del Rey "verbally promotes violence against women," and others have asked "Can we be feminists and still like Lana Del Rey?"
More From Wall St. Cheat Sheet:
Follow Jacqueline on Twitter @Jacqui_WSCS
Want more great content like this? Sign up here to receive the best of Cheat Sheet delivered daily. No spam; just tailored content straight to your inbox.