8 Things You May Not Know About Ariana Grande
Ariana Grande is one of the biggest stars in the world of pop music right now, having seemingly exploded on to the scene overnight after landing a No. 1 single with Iggy Azalea and performing at almost every awards show that has happened since. More recently, she has earned notoriety for an incident in a Los Angeles donut shop in which she appears to lick some donuts, as seen in a video obtained by TMZ. She also reportedly told her companion that she "hate[s] America."
So while we all know now to be cautious about eating donuts from a shop that has recently been visited by Grande, there are many other things you may still not know about this diminutive singer with a fondness for pastries and a love/hate relationship with the country that makes them. Here are eight things you probably didn't know about the tiny pop star with the big voice that people are calling "mini-Mariah."
1. She has a background in theater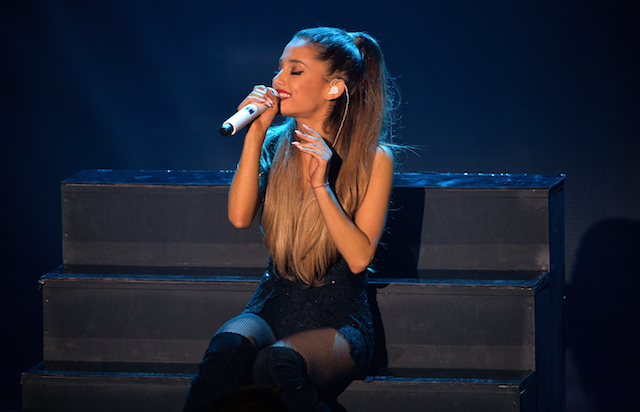 Grande's career as an entertainer began when she was attending prep school in her hometown of Boca Raton, Florida. She began performing at the age of 8, playing Annie in her community theater, and performed any chance she could at sporting events and in school groups. She says that by age 13, she was ready to take performing seriously, though she was still concentrating on theater at the time. Her work in her community theater had prepared her to audition for 13 on Broadway, and landing a role in that production led to her being discovered by Nickelodeon.
2. She got her start on Nickelodeon, not Disney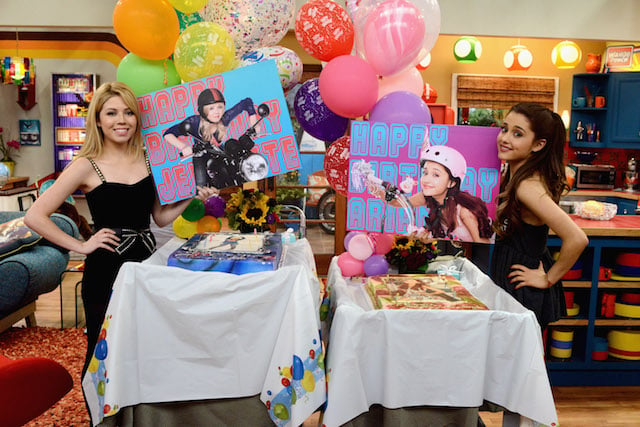 While a whole slew of pop stars in recent memory got their start as young entertainers on various Disney ventures — Britney Spears, Christina Aguilera, Justin Timberlake, and, more recently, Miley Cyrus and Selena Gomez, among many, many others — Grande rose to fame on the Nickelodeon show Victorious, playing the ditzy, weird redhead Cat Valentine. Her character was popular enough to land a spinoff with iCarly actress Jennette McCury called Sam & Cat that only ran for one season before getting cancelled amid rumors about backstage drama. That cancellation happened just as Grande's music career began to take off. Sam & Cat being cancelled was possibly the best thing that could've happened for Grande's career, though she's reluctant to talk about what exactly went down and says she wanted to continue with the series.
3. Her retro look sets her apart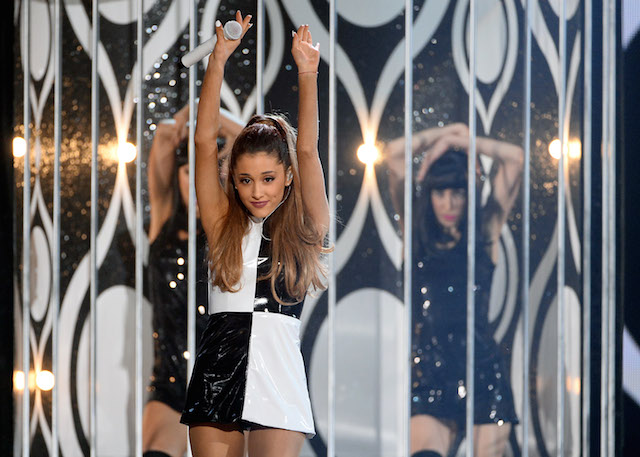 Most former child stars — Britney Spears, Christina Aguilera, Miley Cyrus, the list goes on — turn toward hyper sexuality when they're ready to do away with their young, clean images. While Miley was doing just that in the most obscene way seen yet last year, Grande decided to take a different approach when she was ready to push away from Nickelodeon. Her style is influenced by 1950s pin-up girls and Audrey Hepburn, and she wanted her voice to be the thing that does the talking. "I wanted it to be, 'Oh, wow, listen to this,' not, 'Oh, wow, look at this,'" Grande told The New York Times. "I wanted to be a little '50s pinup girl," she said. "A good girl, goody two shoes, Audrey Hepburn, classic, safe, feminine, soft, girlie."
4. But she's also got a scary side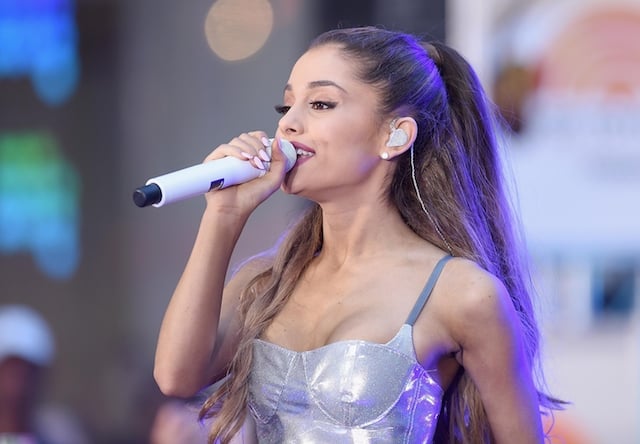 While for now Grande's image is that of the bubbly, retro, sexy-in-a-safe-way pop singer, she's definitely got a hidden dark side that it would be interesting to see her explore in the future, either in her music, her aesthetic, or both. In a "25 Things You Don't Know About Me" article written for Us Weekly, the singer said, "I wish every day were Halloween," "I have had a sick obsession with horror movies since I was little," and "My mom thought I'd grow up to be a serial killer because I wore Halloween masks around the house." Grande is perhaps the least intimidating singer in pop music due to her innocent image and small stature, but if even her mother is afraid of her, maybe there's an inner killer just waiting to come out — a killer who could be embraced for an album of murder ballads, perhaps?
5. She's the second female artist to have three songs in the top 10 at the same time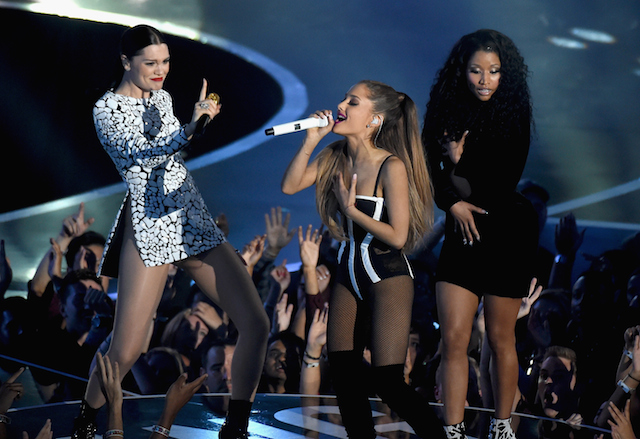 Aside from Adele, Grande is the only lead female artist to have three songs in the top 10 of the Billboard Hot 100 at the same time. Her singles "Problem" featuring Iggy Azalea, "Break Free" featuring Zedd, and "Bang Bang," a collaboration with Jessie J and Nicki Minaj that the trio also performed at the MTV Video Music Awards, were all in the top 10 at the same time last summer, making Grande the biggest pop star of 2014.
6. My Everything debuted at No. 1 on the charts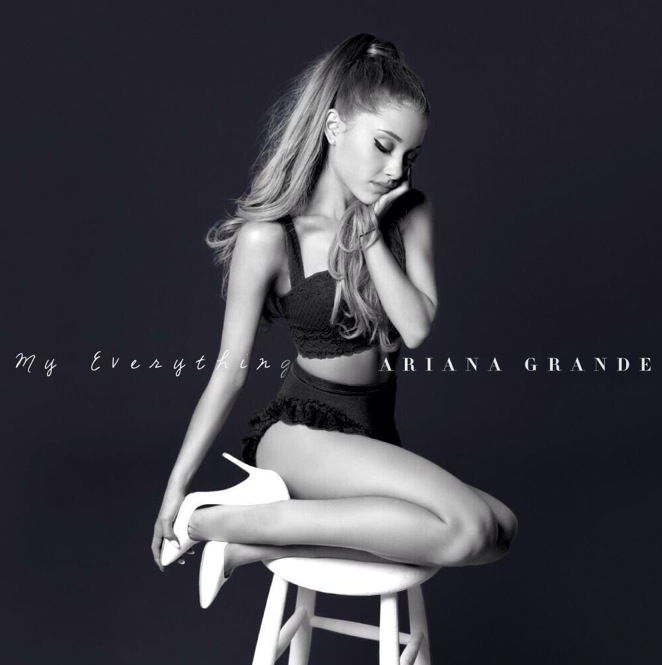 Grande got her second No. 1 album in less than a year with My Everything hitting the top spot on the Billboard 200 album charts in its first week on sale. Grande is the first woman to have two No. 1 albums in the same year since Susan Boyle did back in 2010.
7. The new album got surprisingly decent reviews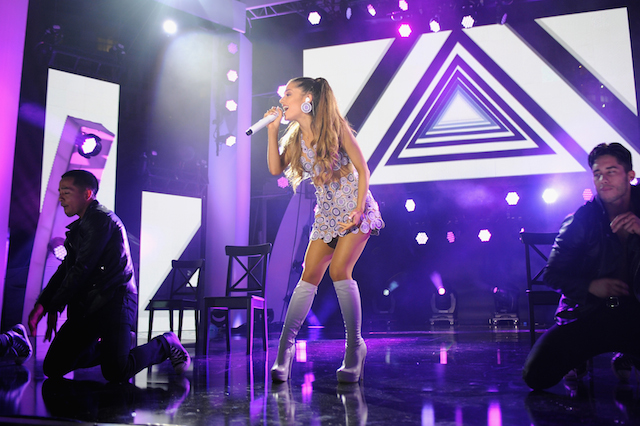 With a 66 score on Metacritic, Grande's sophomore effort is getting more praise than one would typically expect from such a young pop star just coming out of her teen TV show phase. "On My Everything, Grande ditches the manic-Disney-dream-girl ballads and goes straight for the bangers; while it may not be as consistent a statement as Yours Truly, it's refreshingly grown-up," said Pitchfork. Grande's decision to make an album that's essentially a pastiche of about a million different pop trends from the last half century has been praised by some critics as forward-thinking and others as scatter-brained.
"In the big leagues Grande has catapulted into, reinvention is great, and retro is an option, but it's no longer enough merely to sound like one era. You must sound like every period consecutively, even simultaneously if you can," said music critic Katherine St. Asph in a piece on My Everything for Slate. Something everyone can get behind? Her voice. While her stage presence and artistic direction might need some work, Grande can out-sing almost any other pop star.
8. My Everything has some guest spots from a diverse group of artists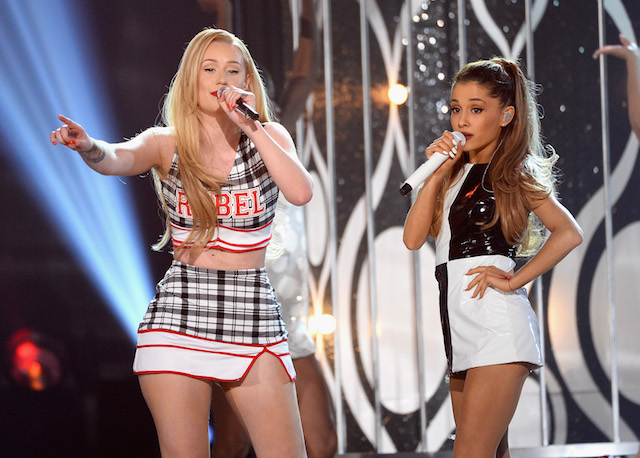 Something that helped Grande's sophomore effort sound so much more mature than her debut was the decision to experiment with a group of very different and very unexpected collaborators to try different sounds. While there are some expected faces for a pop tart like Grande, including One Direction's Harry Styles and rapper Big Sean, who she's rumored to be dating, there were some very left-of-center inclusions, as well. Iggy Azalea was a smart gamble, as Azalea turned out to be the only star rivaling Grande for the title of pop star of the summer, and she helped take Grande's "Problem" to No. 1. Edgier guests like The Weeknd and A$AP Ferg help her get sexy without turning into Miley by letting them do the explicit work for her on songs like "Love Me Harder" and "Hands on Me," respectively.
More from Entertainment Cheat Sheet:
Follow Jacqueline on Twitter @Jacqui_WSCS
Want more great content like this? Sign up here to receive the best of Cheat Sheet delivered daily. No spam; just tailored content straight to your inbox.