8 Times Pink Shut Down Haters In the Best Possible Way
One of the things Pink's fans love most about her is that she's quick to shut down her haters. Over the years, Alecia Beth Moore has refused to take any nonsense from Twitter trolls, calling them out directly in the best possible ways.
Here are some of those awesome instances of Pink shutting down haters.
1. When she responded to haters of her Super Bowl performance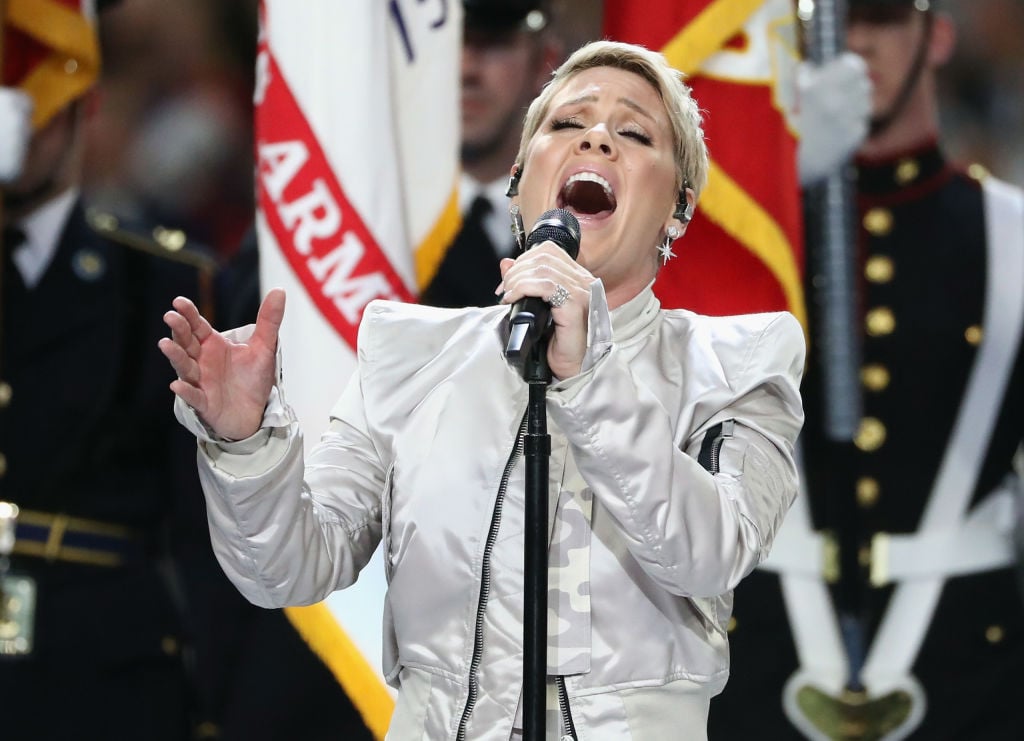 Pink was widely praised for her performance of the national anthem at Super Bowl LII, especially considering she was sick with the flu at the time. However, there were definitely some haters, including one Twitter user who wrote, "If I've said it once, I've said it 1000 times. Pink sucks and if you like her singing you're dumb #SuperBowl."
Pink shut this person down immediately, saying that at least she's singing the national anthem at the Super Bowl, as opposed to this person, who sucks "by yourself on a dirty couch."
Next: Pink spread a message of positivity after haters said she didn't deserve an award. 
2. When she responded to someone saying she shouldn't have won an award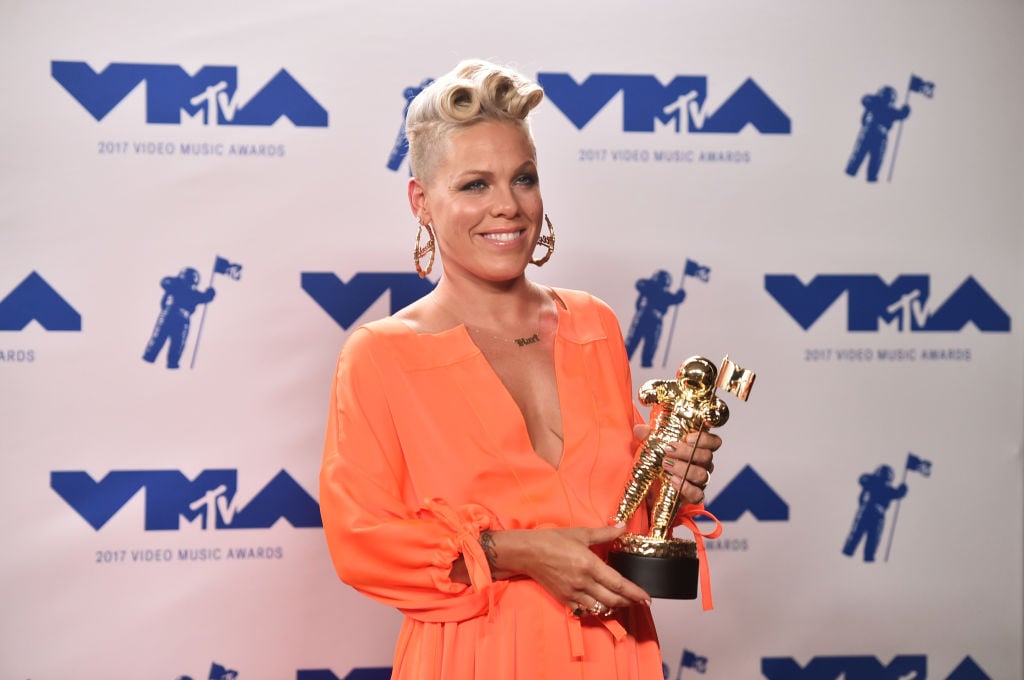 In August 2017, Pink won the Michael Jackson Video Vanguard Award at the VMAs. One Twitter user wasn't happy, posting what they claimed was the only relevant video of Pink's career: her cover of "Lady Marmalade" for the Moulin Rouge! soundtrack.
Pink responded by saying that this was an example of an awful new phenomenon emerging where "we can no longer be happy for each other." She went on to use this as an opportunity to spread a message of positivity. She wrote, "Let's be an example of inclusion and celebration. You don't have to like me at all, I'm ok with that. Just be a decent person."
Next: When Pink shut down people who claimed another artist stole her act. 
3. When she shut down people claiming Lady Gaga stole her act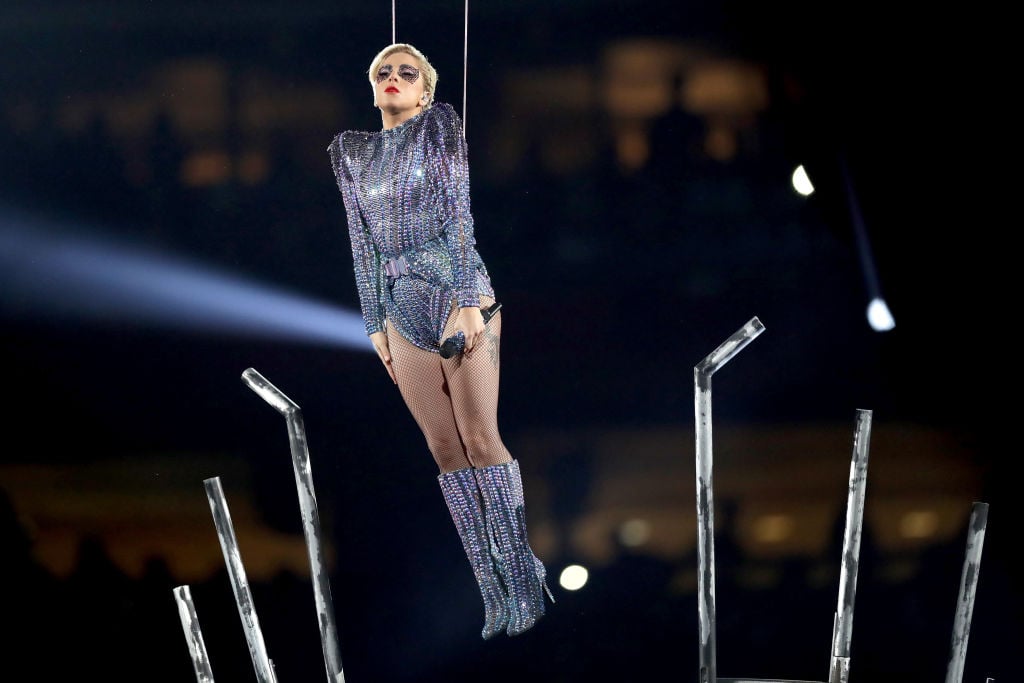 Here's an example of Pink shutting down the haters of someone else: Lady Gaga. At the Super Bowl in 2017, some viewers observed that Lady Gaga's halftime performance was reminiscent of Pink; Pink is known for swinging through the air during shows as Gaga did.
But Pink chimed in to refute this line of thinking. In an Instagram post, Pink said that Gaga crushed it. She added that it's not as if she invented the idea of using acrobatics during live performances.
"Who cares if I flew first?" Pink wrote. "Cause I didn't! Cirque and Peter Pan been in the air for years!"
Next: Pink put an end to this rumor about her.
4. When she refuted the idea that she was shading Christina Aguilera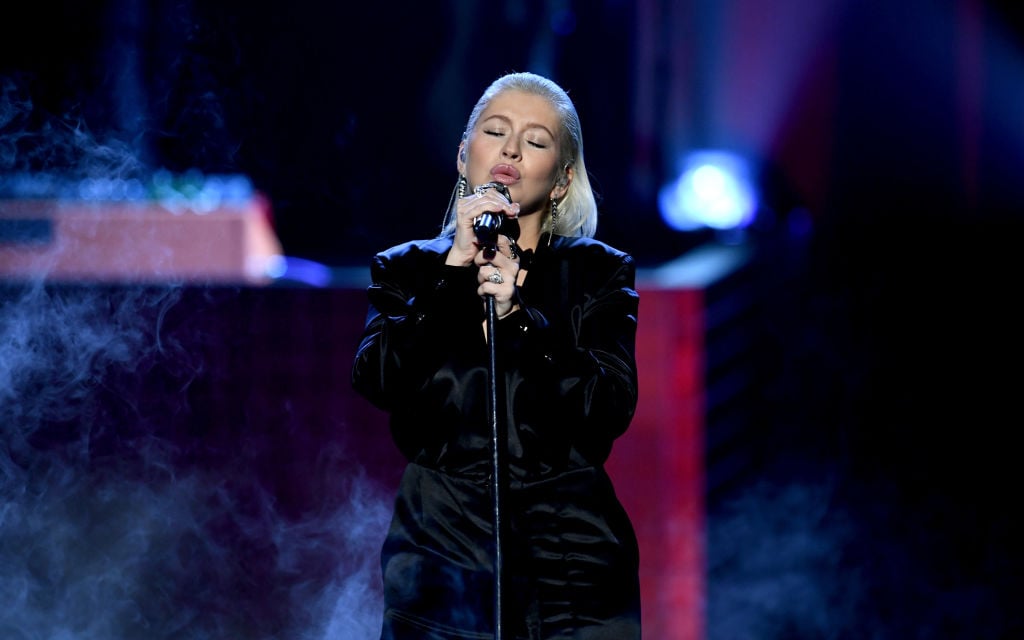 During Christina Aguilera's performance at the 2017 American Music Awards, the camera at one point cut to a shot of Pink sitting in the audience with what appeared to be a pained expression. This image immediately went viral, with the common interpretation being that Pink was shading Aguilera.
However, Pink took to Twitter to call out the "negative Nancys" who were spreading this idea. She said that Aguilera killed it that night and asked people to "show the clip where I'm in tears."
Next: Pink fired back after being accused of supporting Donald Trump. 
5. When she fought with haters after saying there's still hope for Donald Trump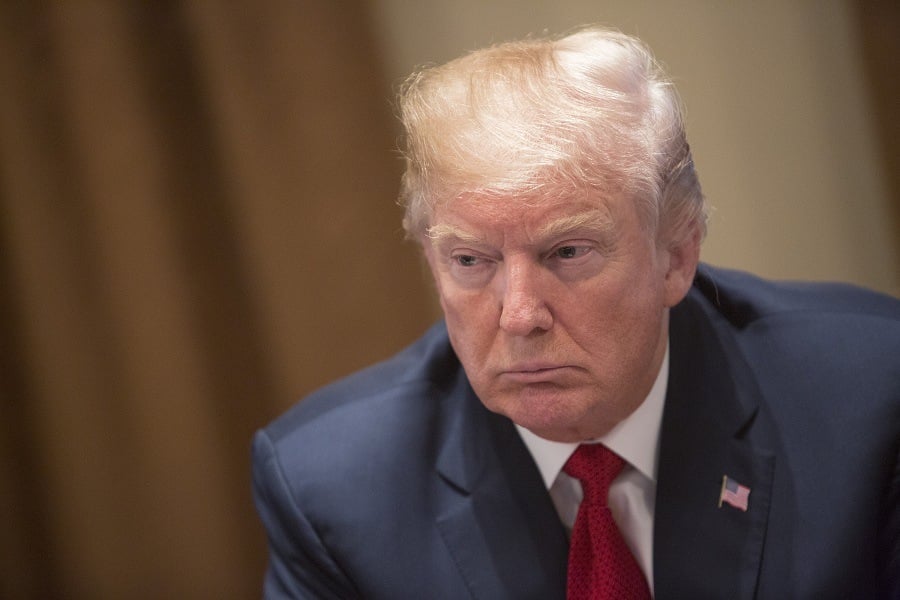 Pink is no fan of President Donald Trump. But in October 2017, she took to Twitter to say that she believes he can still turn things around. "I've seen people change and turn their lives around," she wrote. "There's still hope for you @POTUS. It's what the world needs."
She received a lot of flak for this, with some acting as if Pink was expressing support for Trump. She wouldn't take this lying down, though. Pink responded to one user, "Wait- wtf are you talking about? I'm attempting positivity and motivation b/c I'm hopeless. And now youre mad at ME?"
In another tweet, she said that she was simply trying to put a message of hope and positivity out there. When someone responded saying "i knew she voted for him," Pink shot back, "Hahah you're sniffing f*cking glue."
Next: How Pink responded when someone hacked her Instagram.
6. When she called out the person who hacked her Instagram account
Back in June 2016, Pink had her private Instagram account hacked. Frustrated, she vented on Twitter. In one tweet, Pink wrote: "To the a**holes that just hacked my private IG account … Your parents must be really proud of you. That's your contribution to the world?"
Believe it or not, not everyone sympathized with Pink. One user replied by accusing her of being "b*tchy and cowardly," to which Pink shot back, "Thank you for that thoughtful gem." Someone else told her to "get over it," to which Pink replied, "I don't remember asking you."
After almost an hour of being bombarded with hate from trolls, Pink was done. She tweeted, "Welp, I do love the socks off of most of you. The rest of you unhappy f*ckers? Good luck with all of that. And I'm out."
Next: Pink received unexpected criticism for a Memorial Day tweet, but she wasn't having it.
7. When she shut down someone criticizing her Memorial Day tweet
On Memorial Day 2016, Pink tweeted something you'd never expect anyone to have a problem with: "Thank you to all those who serve, have served. We're the land of the free because of the brave+we're grateful to you as well as your families."
Someone did have a problem with it, though, as one user responded by explaining to her the difference between Memorial Day and Veterans Day. Pink replied, "I'll honor all of those who serve and HAVE SERVED. My entire family. Like I said. My pet peeve is people like you.."
In another tweet, she added, "My 70yr old Veteran dad marched this morning in a parade like he does every year, to honor those who've fallen. Take your bs somewhere else."
Next: How Pink responded when online trolls started criticizing her for her weight. 
8. When she called out haters criticizing her weight
In 2015, Pink attended a cancer benefit. But when pictures from the event were posted online, all anyone could talk about was her weight. Apparently, Pink was flooded with tweets about this, with one person calling her a "fat b*tch."
Pink took to Twitter shortly after, posting a lengthy message calling out these people. She wrote:
While I admit that that dress didn't photograph as well as it did in my kitchen, I will also admit that I felt very pretty. In fact, I feel beautiful. So, my good and concerned peoples, please don't worry about me. I'm not worried about me. And I'm not worried about you either:)… I am perfectly fine, perfectly happy, and my healthy, voluptuous and crazy strong body is having some much deserved time off. Thanks for your concern. Love, cheesecake
Check out The Cheat Sheet on Facebook!