9 Artists Being Inducted Into the Rock and Roll Hall of Fame
On Tuesday, the Rock and Roll Hall of Fame announced its inductees for 2014. The most notable inclusion for this year is Nirvana, which was nominated at the first possible opportunity, 25 years after the release of their first album, Bleach, on Seattle-based label Sub Pop in 1989. Tickets for the ceremony — which will be held at the Barclays Center in Brooklyn, New York on April 10 — go on sale to the public in January. Artists that didn't quite make the cut for this year's awards include The Paul Butterfield Blues Band, Chic, Deep Purple, LL Cool J, The Meters, NWA, The Replacements, Link Wray, Yes, and The Zombies. Here are the musicians being inducted into the Rock and Roll Hall of Fame this year.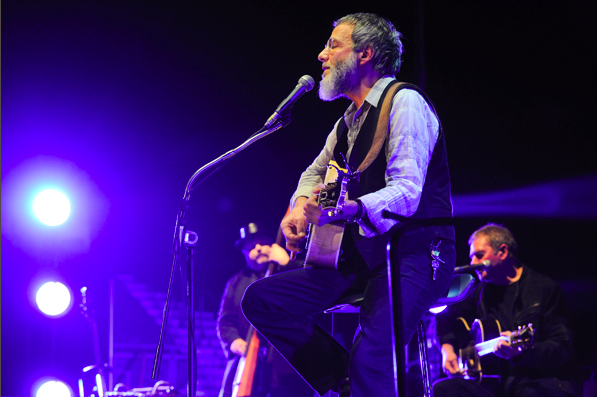 Cat Stevens
Cat Stevens, who now goes by the name Yusuf Islam, is known for his folk-rock sound and taking inspiration from meditation, yoga, and other Eastern-based spiritual practices. He is now a practicing Muslim. His 1970 album Tea for the Tillerman is ranked number 208 on Rolling Stone's list of the 500 greatest albums of all time.
"It will certainly bring happiness to a lot of my loyal fans," he said in a statement, seen by Rolling Stone. "And fulfillment to all those who have long-campaigned for it, not to mention how kinda embarrassingly good it makes me feel too. The sleepy Peace Train is beginning to chug its way slowly uphill, again."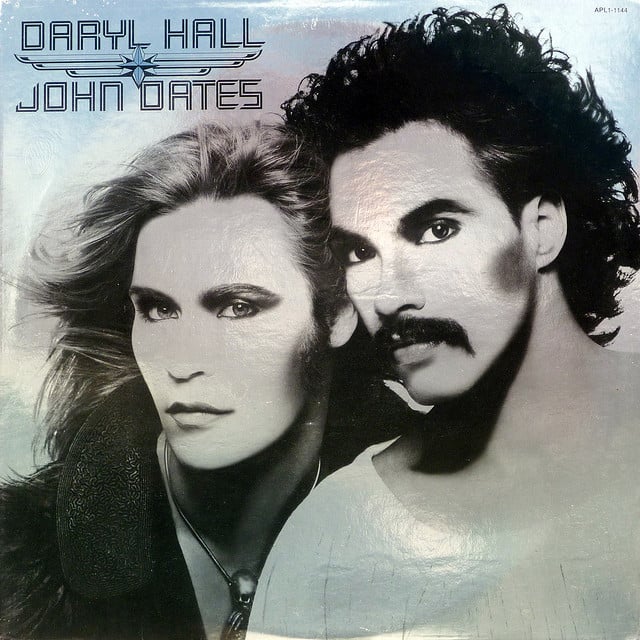 Hall & Oates
The duo consisting of Daryl Hall and John Oates made their mark in the late Seventies and early Eighties with their fusion of rock and roll and soul music. Due to the popularity of disco music at that time, Hall & Oates faced opposition from the music industry at the beginning of their career, but lately their work has been reappraised by a new generation of fans.
"It was a bit of a surprise to me," Daryl Hall tells Rolling Stone. "I've always been sort of on the other side of the fence with the old guard and the powers that be. This whole new generation of people are looking at me and John in a different way."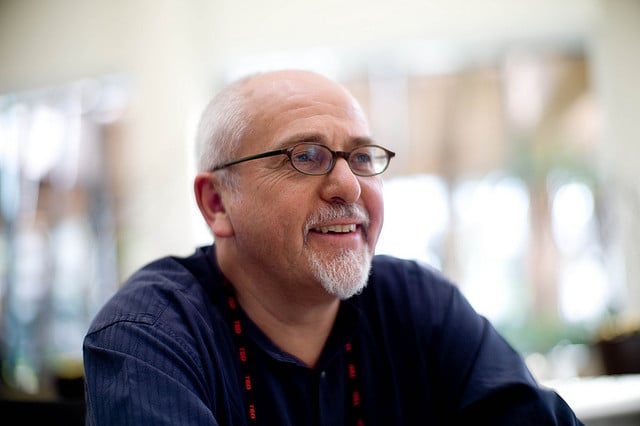 Peter Gabriel
Peter Gabriel's progressive rock band Genesis was inducted into the Rock and Roll Hall of Fame in 2010, but Gabriel didn't attend the ceremony as he was rehearsing for a solo tour at the time. Now he is being honored by the Hall of Fame yet again, this time for his solo career.
"This time I will definitely go," he tells Rolling Stone. "I'm very grateful to have gotten in again. It's a huge honor since it's for your whole body of work and not just a specific project. I'll probably perform, but if I do 'In Your Eyes' it'll take 10 minutes and that might be all the time I have." He also reflects about having met fellow Hall of Fame inductee Kurt Cobain in the interview.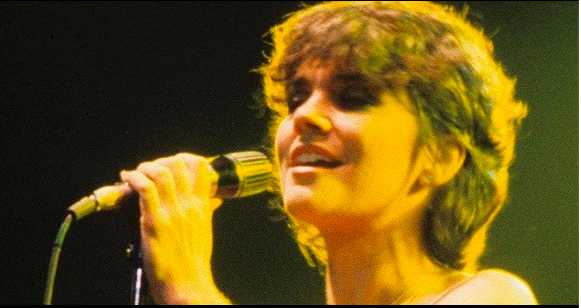 Linda Ronstadt
Pop singer Linda Ronstadt has sung on over 120 different albums, and her voice has garnered a huge variety of comparisons and accolades during her long career. Taking influence from jazz, country, and pop, Ronstadt became one of the biggest female stars of the Seventies and Eighties.
Rondstat announced this year that she is suffering from the onset of Parkinson's disease, and so can no longer sing. She released a book titled Simple Dreams: A Musical Memoir earlier this year. She told Rolling Stone she'd be unlikely to make it to the ceremony due to her poor health.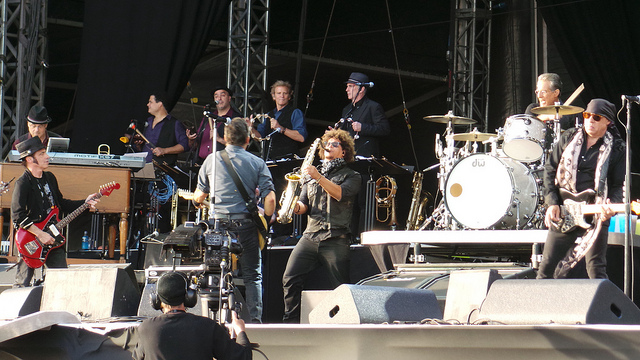 The E Street Band
Bruce Springsteen's famous backing band is getting the Award for Musical Excellence. The E Street Band has worked with Springsteen since 1972, but has also backed Bob Dylan, Lou Reed, Neil Young, and many others during their long career.
"It honors those musicians, producers, and others who have spent their careers out of the spotlight working with major artists on various parts of their recording and live careers. Though they often play a key role in the creation of memorable music, the public rarely knows them by name," the Hall of Fame says of the award.

Brian Epstein and Andrew Loog Oldham
The famous managers of the Beatles and the Rolling Stones, respectively, will receive the Ahmet Ertegun Award for non-performers, which is given to "Songwriters, producers, disc jockeys, record executives, journalists, and other industry professionals who have had a major influence on the development of rock and roll."
Epstein famously discovered the Beatles while they were playing that the Cavern Club in Germany and helped the group get signed with EMI's Parlophone label. Paul McCartney has famously called Epstein "the fifth Beatle." Oldham managed the Rolling Stones and produced all of their albums between 1963 and 1967, branding them as 'the anti-Beatles.' Oldham is credited with pushing the Stones' bad-boy image and encouraging Keith Richards and Mick Jagger to write their own music.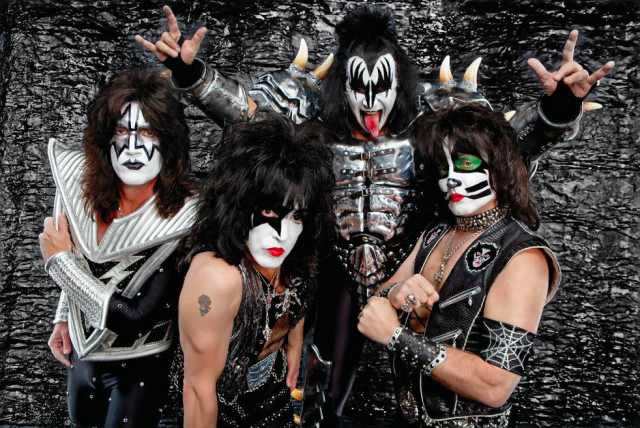 KISS
It's a strange year when KISS and Nirvana are being honored with the same award, as the two bands are as different ideologically and musically as is possible in rock and roll. Nirvana set out to rebel against everything that bands like KISS stood for when Kurt Cobain and company ushered in a new era of rock and roll in the early Nineties. KISS's stage spectacle involving heavy makeup and fireworks are the total opposite to Nirvana's stripped-down, punk-inspired approach.
KISS leader and reality TV star Gene Simmons has also been critical of Nirvana, saying that bands that only release a couple albums aren't eligible to be considered icons, NME pointed out. "Kurt Cobain — no, that's one or two records, that's not enough. Amy Winehouse — that's one or two records, that's not enough. What, just 'cause you died that makes you an icon? No, no," Simmons said.

Nirvana
That Nirvana — one of the most important and influential rock and roll bands in the history of the genre — was chosen to be inducted in their first year of eligibility was not much of a surprise to anyone. With the release of their second album Nevermind in 1991, Nirvana and frontman Kurt Cobain ended the over-produced era of the hair band that was the 1980′s with their unique take on punk rock. Cobain's talent as a songwriter was undeniable, leading him to be dubbed the voice of his generation.
"For once, I'm speechless," drummer and now Foo Fighters frontman Dave Grohl said in a statement, seen by Rolling Stone.  "From the basements, to the dingy clubs, to the broken down vans, to the Rock and Roll Hall of Fame. I'd like to thank the committee not only for this induction, but also for recognizing Nirvana for what we were: pure rock and roll."
Follow Jacqueline on Twitter @Jacqui_WSCS
Don't Miss: Animation Isn't Easy: Pixar and Dreamworks Suffer Complications.