9 Awesome Fictional Cars from the Movies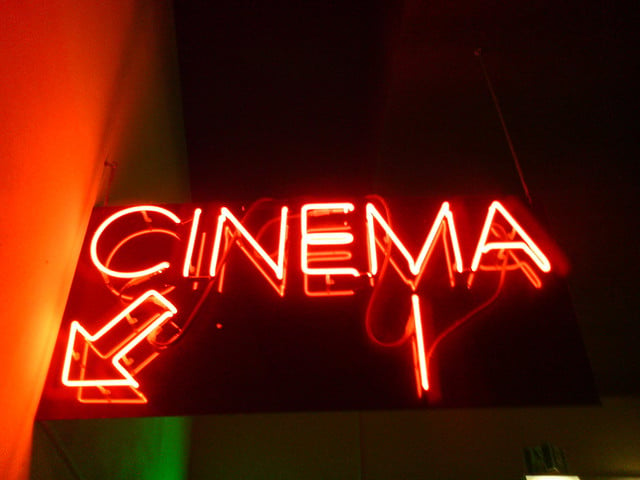 Cinema has seen hundreds — perhaps thousands — of great cars on the big screen, in roles and movies that make the vehicles arguably as famous as the leading actors and actresses performing alongside them. Pretty much as long as there have been cars, they have been appearing in movies in some capacity — sometimes even taking on leading roles. However, sometimes a standard production car just won't cut it and the studio will have to create its own design to fit the needs of the movie in question. While films like Bullitt, Gone in 60 Seconds, and Vanishing Point are great and all, things get really crazy when the film studio gets to run wild with its own vehicular notions.
Here are a few cars from movies spanning back a couple of decades, some of which are based on existing cars and some of which were dreamt up from scratch. Regardless, each of the following made the big screen its own. This is by no means a comprehensive list, so add your suggestions in the comments below.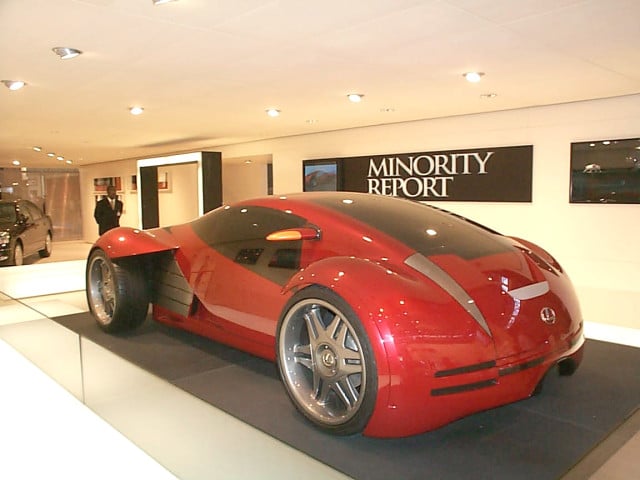 1. Lexus 2054 from Minority Report
Making an appearance in 2002′s The Minority Report was the Lexus (NYSE:TM) 2054, a super futuristic take on transportation. What made its presence even cooler was that you actually watched Tom Cruise get built into the car while it was on the assembly line, then proceed to drive it out of the factory after emerging unscathed. No Lexus's have been debuted that look like it, but we'll keep hoping.
2. Audi RSQ from I, Robot
Like the Lexus, 2004′s I, Robot featured an excessively futuristic looking Audi, driven by Will Smith. Unlike the Lexus though, the Audi RSQ was actually a conceptual rendering of the car that would eventually become the R8, and in hindsight, the movie-going version shares a considerable amount with its production sibling, such as the headlights, the general shape, grille, and side vents.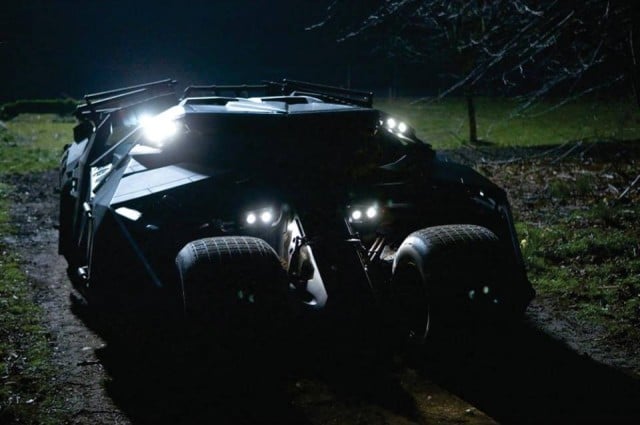 3. Batman's Tumbler
Unlike the Audi and the Lexus — which were product placement pieces for their respective companies — the Tumbler was bred specifically for the Batman franchise. At its heart was a 5.7 liter General Motors (NYSE:GM)-sourced V8 and it is actually totally functional as a vehicle. The "jet engine" unit on the rear is actually a burner from a hot air ballon, and the entire setup has found a second life traveling the globe for events and such. Best of all, the Tumbler did all its own stunts.
4. DeLorean Time Machine
"Are you telling me that you built a time machine… out of a DeLorean?!" Michael Fox's character exclaims in Back to the Future. Indeed the Doc did, and in doing so, propelled the DeLorean to fame that vastly outsized the car's production run of about 9,000 units. Unfortunately, the movies were not enough to save the company, and DeLorean became one of the most famous cases of an automaker going down in proverbial flames.
5. Goldfinger DB5
There are so many cars the legendary James Bond has to choose from — all of which offer something unique — that one could list them all here. But the Aston Martin DB5 from Goldfinger is truly the iconic Bond car. The beautiful Aston is loaded up with a bullet shield, ejector seat, oil slicks, smoke screen, machine guns, and more, making it a favorite gadget among the auto-oriented 007 fans. The car  was auctioned off for $4.6 million in 2010.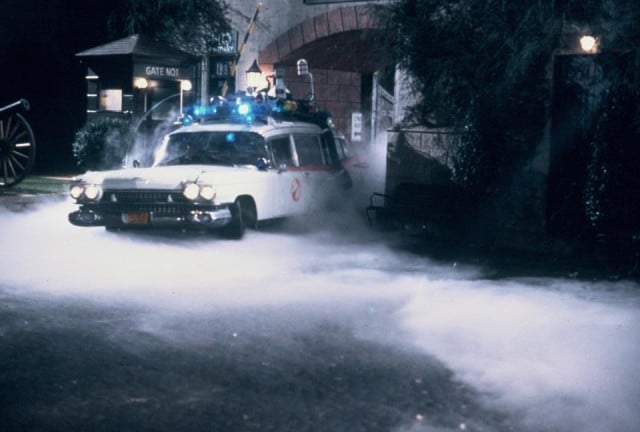 6. Cadillac Ecto-1
Based on a 1959 Cadillac Miller Meteor ambulance, the Ecto-1 gained fame with the hit movie Ghostbusters. While little thought is given to the cars after their stint on film (the Tumbler being an exception), a legion of die-hards have been petitioning Sony Pictures (NYSE:SNE) to sell the now decrepit-looking Ecto-1 to its former ghost-fighting glory and has launched a crowd-funding campaign to do so.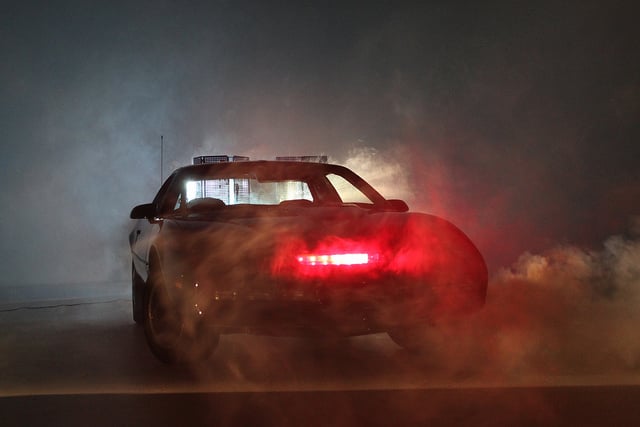 7. KITT
KITT — or Knight Industries Two Thousand — was David Hasselhoff's right-hand in the popular show KnightRider, with the duo driving around fighting crime. KITT is essentially a heavily modified Pontiac Trans Am, which proves to be virtually indestructible and is controlled by artificial intelligence so capable it would even make the cars of today jealous.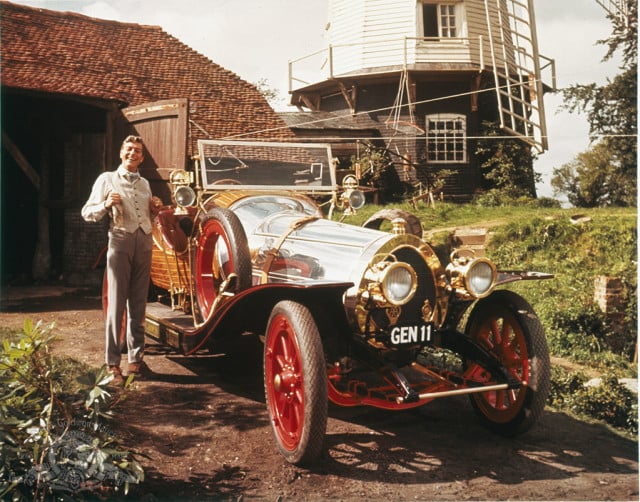 8. Chitty Chitty Bang Bang
Chitty Chitty Bang Bang tells the story of an inventor who restores a former race car… and then some. The vehicle — named for the peculiar sound that it makes — can also float via inflatable bladders on the undercarriage and fly by means of articulated wings that swing out as needed. Given how gorgeous the car in the movie was, it's a pity no automaker took it upon itself to build one like it.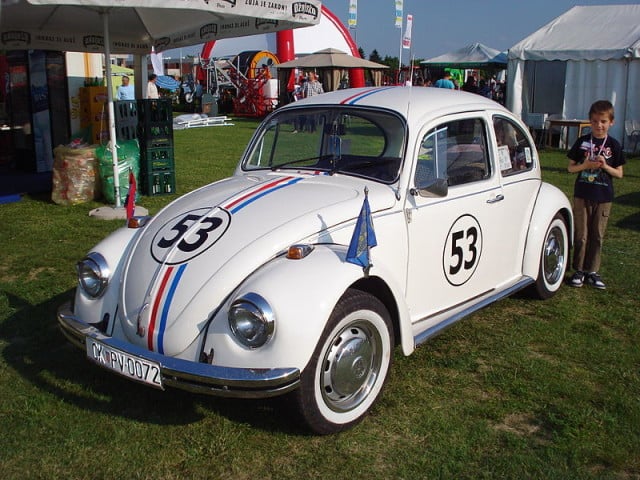 9. Herbie
The star of Disney's 1968 film Love Bug (and a few films following), Herbie was the amicable Volkswagen Beetle that — like KITT — had a mind of its own, though crime fighting wasn't really its thing. Outside of its trademark 53 numbering, Herbie didn't have any other notable modifications, except, you know, the ability to think for itself.
Don't Miss: The 7 Automobiles With Spotless Driver Safety Records.