9 Comedians Who Deserved to Win an Oscar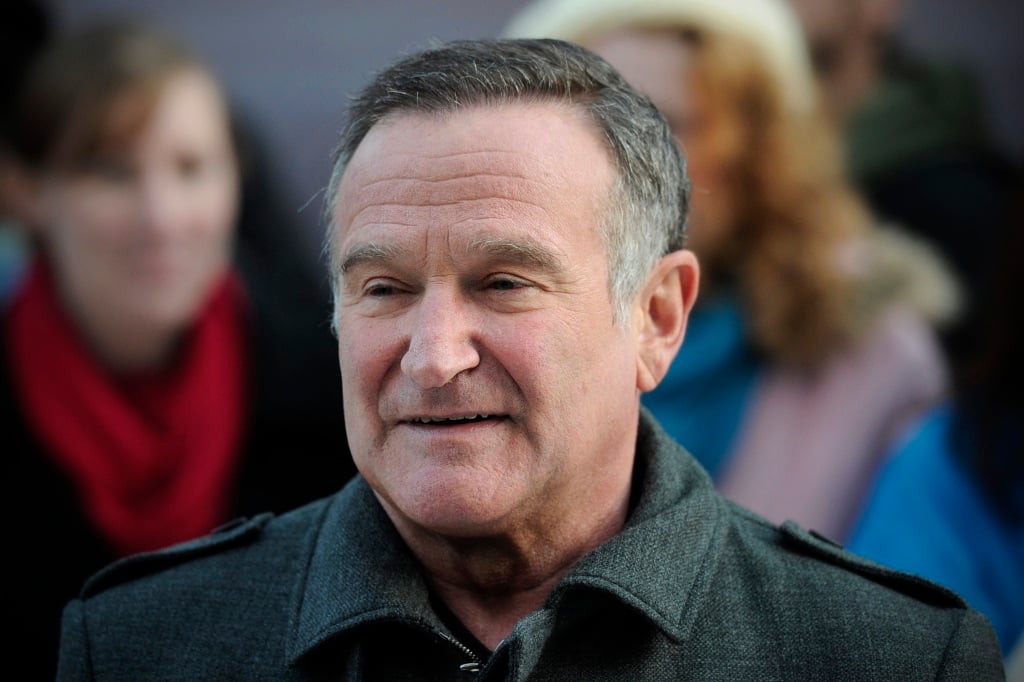 Although some of the greatest and most popular movies ever made are in the comedy movies, comedians are often overlooked by the Academy of Motion Picture Arts and Sciences when it comes to recognizing their talents for making people laugh. For this reason, there are many notable actors and actresses who — despite first making a name for themselves in comedic roles — do not garner Oscar consideration until they step into a dramatic role. In no particular order, here are nine renowned comedians who have earned either an Academy Award nomination or win for a dramatic movie performance.
1. Lily Tomlin in Nashville (1975)
Lily Tomlin first gained fame as a stand-up comic and through her performances on the sketch comedy television program Rowan & Martin's Laugh-In. However, it wasn't until she portrayed a gospel singer in Robert Altman's musical drama film Nashville that Tomlin received her first and only Academy Award nomination for Best Supporting Actress.
2. Dan Akroyd in Driving Miss Daisy (1989)
Akroyd is best-known for his roles in classic film comedies like The Blues Brothers, Trading Places, and Ghostbusters. However, this talented actor didn't receive any recognition from the Academy until he was nominated for a Best Supporting Actor Oscar in 1989 for his portrayal of Boolie Werthan, the son of the title character in Driving Miss Daisy.
3. Whoopi Goldberg in The Color Purple (1985) and Ghost (1990)
While Goldberg's dramatic performance in the Steven Spielberg-directed film The Color Purple garnered this actress an Academy Award nomination early in her career, she is best known for her many comedic performances in films such as Jumpin' Jack Flash, Burglar, and Sister Act.  After years of mostly comedic roles, Goldberg finally won an Academy Award for Best Supporting Actress for her portrayal of phony psychic Oda Mae Brown in the romantic thriller Ghost.
4. Robin Williams in Good Morning, Vietnam (1987), Dead Poet's Society (1989) The Fisher King (1991), and Good Will Hunting (1997)
There is probably no other comedian who has earned more critical acclaim for dramatic performances as much as Robin Williams has. After gaining fame through his stand-up comedy performances and his starring role on the Mork & Mindy television series, Williams tackled more dramatic roles, including his first Academy Award-nominated performance in Good Morning, Vietnam. Williams received his second Academy Award nomination for Best Actor for his portrayal of an inspiring teacher in Dead Poet's Society and another in 1991 for his portrayal of a disturbed homeless man in The Fisher King. Williams finally took home a Best Supporting Actor Oscar for his portrayal of a therapist in 1997's Good Will Hunting.
5. Bill Murray in Lost in Translation (2003)
This Saturday Night Live veteran has starred in numerous classic comedy films over the last thirty-plus years, including  Meatballs, Caddyshack, Stripes, Ghostbusters, What About Bob?, and Groundhog Day. Despite his string of comedy hits, the critical accolades didn't start rolling in for Murray until he began starring in various indie films, starting with director Wes Anderson's Rushmore in 1998. But, it wasn't until Bill Murray portrayed a disenchanted movie star visiting Japan in Sofia Coppola's Lost in Translation that he garnered his first and only (so far) Academy Award nomination.
6. Jamie Foxx in Ray (2004) and Collateral (2004)
While Jamie Foxx may be primarily known as a dramatic actor today, he actually got his acting start in 1991 as a cast member of the comedy sketch television show In Living Color. Starting with a starring role in Oliver Stone's Any Given Sunday in 1999, Foxx began taking on more dramatic roles. Foxx hit his dramatic acting stride in 2004 when he received an Academy Award nomination for Best Supporting Actor for his portrayal of a kidnapped cab driver in Collateral and took home the Oscar for Best Actor for his portrayal of the title character in Ray.
7. Eddie Murphy in Dreamgirls (2006)
Eddie Murphy has been a popular stand-up comic, a Saturday Night Live cast member, and a comedy film star at different points throughout his career. While many of his films were commercially successful, this prolific performer didn't garner much critical acclaim until he tackled a dramatic role in the 2006 film adaptation of the Broadway musical Dreamgirls. Murphy's portrayal of the heroin-addicted soul singer James "Thunder" Early was well-received by the critics and garnered him an Academy Award nomination for Best Supporting Actor.
8. Mo'Nique in Precious (2009)
Mo'Nique is well known for her stand-up comedy routines as well as her long-running role as Nikki Parker on the television series sitcom The Parkers. After multiple comedy film roles, Mo'Nique finally garnered critical acclaim for her acting with her portrayal of an abusive mother in the 2009 drama film Precious. Mo'Nique's powerful performance earned her an Academy Award for Best Supporting Actress.
9. Jonah Hill in Moneyball (2011) and The Wolf of Wall Street (2013)
Known primarily for his comedic roles in multiple Judd Apatow-directed films, Hill first demonstrated his ability to handle more serious roles when he played a baseball team's assistant general manager in the critically-acclaimed sports drama film Moneyball. The film garnered multiple Academy Award nominations, including a Best Actor in a Supporting Role nomination for Hill. Hill secured his second Academy Award nomination in the same category when he portrayed a dishonest stockbroker in Martin Scorsese's The Wolf of Wall Street.
Follow Nathanael on Twitter @ArnoldEtan_WSCS
Check out Entertainment Cheat Sheet on Facebook!