Creepy Books to Scare You This Halloween
Halloween is just around the corner, and there's no better way to get in the spirit of things than by reading a good, scary novel. Here are nine creepy and suspenseful books that will get you ready for the holiday.
1. The Shining, Stephen King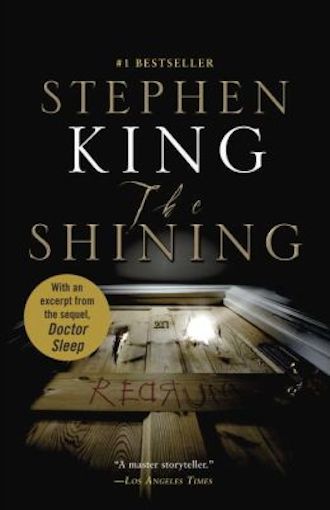 You can't go wrong with any of the works from the master of horror, but it's hard to beat this 1977 novel, which has continued to terrify for many generations. The book focuses on the life of Jack Torrance, an aspiring writer and recovering alcoholic who accepts a position at a historic hotel in the Rockies. His family accompanies him, including his young son, who possesses psychic abilities (known as "the shining") that allow him to see the horrific past of the hotel.
Soon, supernatural forces inhabit the hotel and influence Jack's sanity, as well as put the rest of his family in big danger. Making the book even creepier? The settings and characters were influenced by King's personal experiences.
2. House of Leaves, Mark Z. Danielewski
This 2000 book, which marked Danielewski's debut, requires a commitment on the part of its reader. In addition to being a monster of a book (approximately 700 pages long), the story also follows an unconventional layout and style, with some pages only containing a few blurbs or lines of text, often arranged in weird ways to mimic the events in the story. The novel is also known for containing tons of footnotes (and even footnotes within footnotes).
Still, it's worth the effort. The story, about a young family that moves into a small home on Ash Tree Lane, where they quickly discover something is terribly wrong, is not only intelligent but also breathtakingly scary and thrilling.
3. Ghost Story, Peter Straub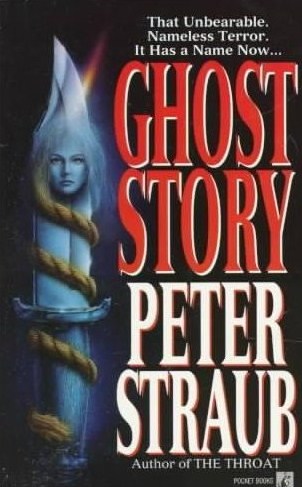 Written in 1979, this novel was a turning point in Straub's career, becoming a national bestseller and cementing the author's reputation within the genre. There's reason for all the hype. The novel follows the story of four aging men in the town of Millburn, New York, who are left terrorized after an act they inadvertently carried out in their youth comes back to haunt them.
Like any good ghost story, the book can still terrify its readers to this day, showing that what happened in the past may not always stay buried there.
4. The Exorcist, William Peter Blatty
Chances are you've seen — and have been unspeakably terrified by — the movie version of The Exorcist. But many don't know it's based off the 1971 novel by Blatty, who also wrote the screenplay. If you were spooked by the film, just imagine how creeped out you'll be reading the extended story, stretched out over 400 pages.
In case you don't know, the story details the demonic possession of the 12-year-old daughter of a famous actress, Regan MacNeil, and the attempts of a Jesuit psychiatrist priest to exorcise the demon.
5. Heart-Shaped Box, Joe Hill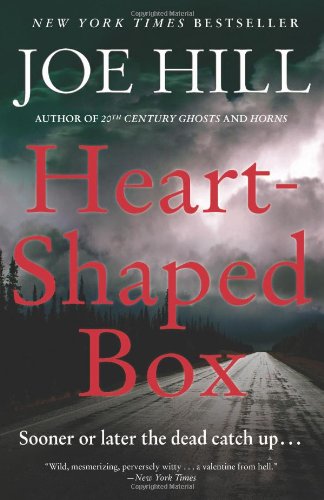 Hill proved he can take on the genre as well as dad Stephen King with his 2007 debut novel. The story follows aging death-metal rock artist Judas Coyne, who collects all things morbid — from cookbooks for cannibals to used hangman's nooses.
But nothing is as haunting as what he purchases off the Internet: a dead man's suit (that arrives at his door in a black, heart-shaped box) still inhabited by the spirit of its late owner. Now everywhere Judas goes, the old man is watching him — and waiting.
The horror novel is equally delightful and disturbing, and most definitely unforgettable.
6. The Silence of the Lambs, Thomas Harris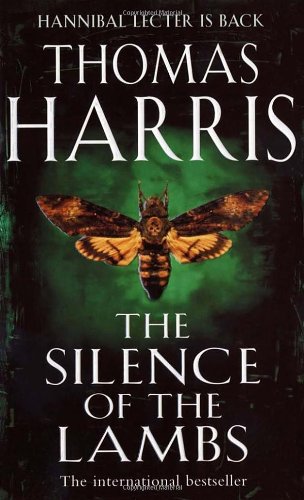 What better way to get into the Halloween spirit than with this classic 1988 novel? The book follows the story of Clarice Starling, a young trainee at the FBI Academy who is summoned to work on the investigation of a murderer by the name of Buffalo Bill. Her assignment is to interview Dr. Hannibal Lector, a brilliant psychiatrist and brutal killer kept under close watch in a hospital for the criminally insane, in order to see if he can give insight into the mind of Buffalo Bill.
Harrowing, engrossing, and filled with suspense, this is one of those novels that never gets old (or less terrifying), no matter how many times you read it.
7. The Haunting of Hill House, Shirley Jackson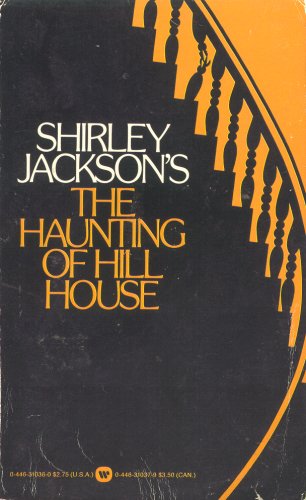 This 1959 novel is considered one of the best — if not, the best — literary ghost story to be published during the 20th century. The book, which helped define the genre, follows the story of four unhappy people who arrive at a notoriously creepy and dilapidated location called Hill House to participate in a ghost hunt.
At first, their stay seems destined to just be a spooky encounter, but their plans eventually go downhill and things get more terrifying than you could predict. Helpful hint: Don't read this while you're staying anywhere other than your own home.
8. Before I Go to Sleep, S.J. Watson
Watson's debut novel makes for a compelling, fast-paced psychological thriller that will keep you on your toes. The novel follows a woman with anterograde amnesia and wakes everyday with no recollection of who she is.
The story chronicles her actions as she tries to piece back her life, including more details on her marriage and her relationship with her son. But as her journal grows, it casts doubts on what her husband and doctor have told her about her life.
The book underwent a big screen adaptation starring Nicole Kidman and Colin Firth.
9. The Complete Tales and Poems, Edgar Allen Poe
Any list of creepy, heart-thumping horror stories wouldn't be complete without a work from Poe. He's been credited for perfecting tales of psychological horror, and for good reason.
Since all of his works are effectively eerie, you're better off buying this complete work, which features all of Poe's fiction and poetry in a single volume, including classics like "The Fall of the House of Usher" and "The Tell-Tale Heart." Pick any story — old or new — and dive in.
Just be warned: You might just start hearing beating noises under the floorboards.
Check out Entertainment Cheat Sheet on Facebook!