9 Indie Films of 2014 That Deserve More Attention
Here's a list of the best independently-made films from last year that you might have missed if you don't live near an art-house movie theater or pay close attention to movie news. It can be easy to miss out on the films that don't make big blockbuster status, but when you do, you're missing the movies that are actually often better than big-studio efforts.
This list excludes major awards winners and focuses on the little guys, the great movies of last year that were shown in indie theaters and received rave reviews but went on to pass under the radar. Here are some of the best indie films from last year that might've been left undiscovered by many.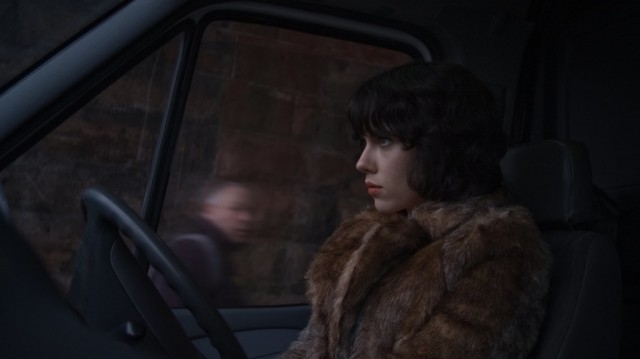 1. Under the Skin
This film is probably the best movie of the year that didn't get seen by many people despite the star power of Scarlett Johansson. Jonathan Glazer's film even landed at the top of Indiewire's end-of-the-year list. For anyone interested in science fiction, Under the Skin is certainly a must-see, living up to the comparisons to 2001: A Space Odyssey, which Christopher Nolan's big-budget Interstellar didn't quite manage to do.
Johansson plays an alien essentially living on earth in the disguise of a man lure, getting men to come back to her apartment so she can envelop them in a pool of blackness and suck out their life force, upon which she feeds. The actress famously actually went around Glasglow in a van and was filmed picking up unsuspecting guys who didn't recognize her.
At first her character has no semblance of human emotions, but as the movie progresses, her human disguise leads to her learning about what it means to be human, including the feelings of gratitude, compassion, and fear. It's a groundbreaking performance that the actress wasn't honored for in typical awards ceremonies due to the movie's underground nature and general weirdness. Indiewire said of the film, "Profoundly, chillingly alien, Glazer's uncanny masterpiece feels like it's animated by an unearthly intelligence."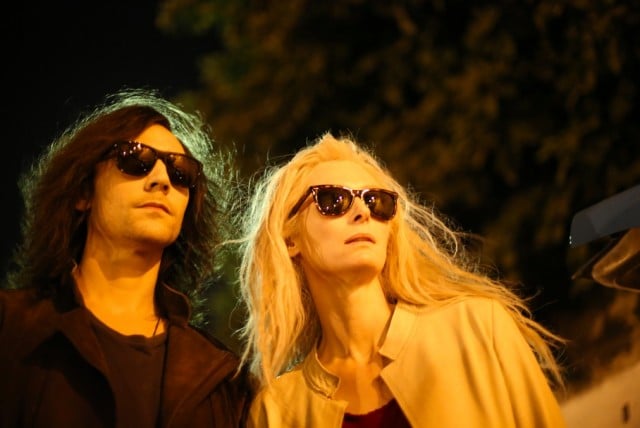 2. Only Lovers Left Alive
Set partly in Detroit and partly in Tangier, Jim Jarmusch's take on the vampire film is unlike any vampire movie you've ever seen. Yes, it's about vampires, and yes, it's a love story, but Twilight this is not. The biggest merit here is widely praised lead turns from Tilda Swinton and Tom Hiddleston as the central couple Adam and Eve, who have been together for centuries and have had as long a love affair with art as they have with each other.
They've brushed shoulders with some of the greatest artists of all time, including fellow vampire Christopher Marlowe, who in Jarmusch's film is credited with writing all of Shakespeare's work and is played in a great supporting part by John Hurt. The pair play out their love story through listening to music, reading books, and generally obsessing over art together. Instead of focusing on the sexy stuff of vampire lore, Jarmusch answers the question of what he would do with all that time if he were immortal. In the process, he made a sexy and touching film about love and art.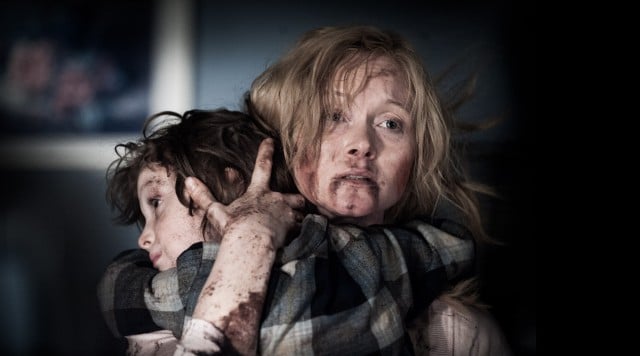 3. The Babadook
The Australian horror film The Babadook was probably the scariest movie of 2014. Written and directed by Australian actress Jennifer Kent, the movie follows a widowed single mother who is dealing with raising her difficult and possibly disturbed young son alone. When they come across a book she doesn't remember buying called The Babadook to read as a bedtime story, the boy begins having hallucinations that the scary and foreboding story's monster is coming to kill them both.
The film's questions about both of their sanities as the boy becomes increasingly violent and the mother suffers from insomnia-related hallucinations are scarier than the villain that crawls out of the book himself. The Babadook is a boogeyman manifestation of the mother and son's unsettling mutual distaste for each other, and he predicts that she will one day do all the bad things to her son that she secretly wants to.
"The Babadook creates tension not with jump scares or chase sequences but with judicious editing and slow-burn suspense–that is, until it descends into a final half-hour of harrowing emotional and physical intensity, an extended climax that made me gasp aloud, hide my eyes, and weep at least twice," wrote Slate critic Dana Stevens. How often do you hear about anyone, much less a movie critic, being that affected by a film, much less a horror film?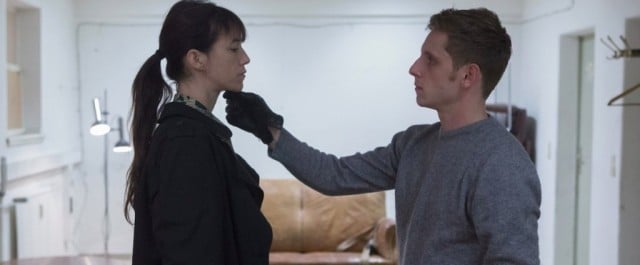 4. Nymphomaniac
Lars von Trier's two-parter telling the depressing life story of a sex-addicted woman isn't exactly for everyone, but the iconoclastic director made one of the darkest and most daring movies of the year. Newcomer Stacy Martin and Charlotte Gainsbourg play younger and older versions of the main character, a woman who's known she was a nymphomaniac from a young age and can't have enough sex to satisfy herself, though she certainly tries.
While it might sound like a movie full of pointless provocation — and you might remember it from headlines in which von Trier raised questions as to whether or not he was making a full-on porn (i.e., if any of the sex in the movie is real) — critics say this is possibly the Danish provocateur's best film. "It is a symphony, or perhaps a thrusting, punk-inflected heavy metal power grind of rude, funny, sexy, sad, gross, pretentious, meta and brilliant, and sometimes all of these things at the same time," said Indiewire.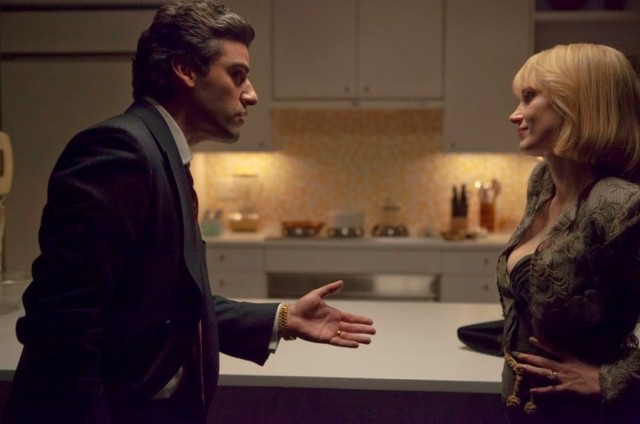 5. A Most Violent Year
Mafia movies often make for very popular films, but J.C. Chandor's critically acclaimed effort A Most Violent Year went under the radar last year despite starring Jessica Chastain. Part of that was probably due to the fact that she also starred in the Christopher Nolan blockbuster Interstellar, which came out around the same time.
A Most Violent Year was also a quieter, independent affair focused more on the nuanced acting performances of Chastain and Oscar Isaac than the actual violence simmering underneath. The movie is about a man running a heating oil business in New York during that city's actual most violent year, 1981. He's trying to stay on the right side of the law, but he faces scrutiny from the feds and pressure to become involved with the mafia, which partially comes from his moll wife, played by Chastain.
Don't come here looking for an action film, but do stay if suspense, politics, and man's struggle with his morals sound like things you don't see enough of in the movies anymore. Not only is this film a period piece, but it's also a throwback to when movies were commonly slow-moving character studies. Indiewire called it "a slow-burn drama about what kinds of compromises you make in order to tell yourself you haven't compromise."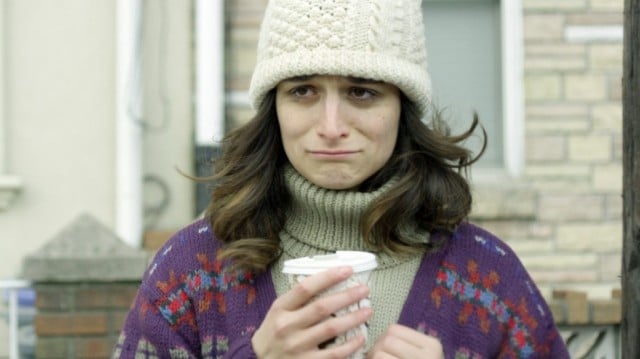 6. Obvious Child
Fans of Parks and Rec will recognize Jenny Slate as the hilarious guest star and sister to Jean Ralphio, the spoiled and depraved Mona Lisa Saperstein. Slate, also an alum of Saturday Night Live, had a breakout turn in last year's indie comedy Obvious Child, playing a Jewish struggling stand-up comedian who has to get an abortion after a one-night stand. Slate has been compared to Amy Schumer and Sarah Silverman, and her stand-up routines about sex and dirty underwear pepper what's otherwise an almost traditional romantic comedy. What makes this not boring like other rom-coms is Slate's pure charm.
The movie received a lot of positive attention from feminists for the way it portrays the main character's decision to get an abortion as a serious one, but not one that would inevitably result in a lifetime of guilt and debt to psychoanalysts. "Through it all, even despite her crankiest, most selfish and adolescent moments, Donna earns the audience's support, thanks largely to the inherent sweetness Slate brings to her screwed-up but lovable character," reads a review from The Washington Post. Fans of shows like Broad City and Girls would probably love writer-director Gillian Robespierre's similar take on millennial feminist ideals.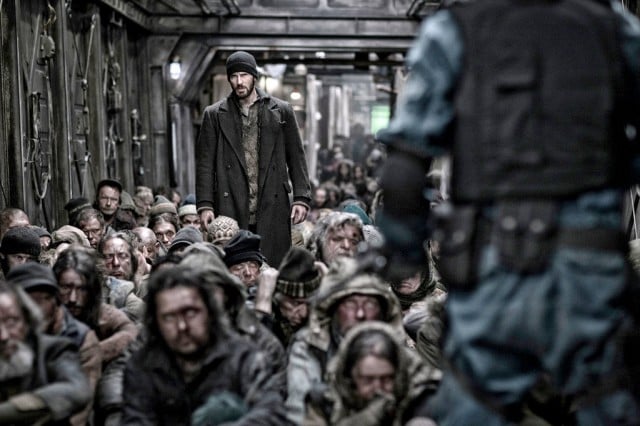 7. Snowpiercer
South Korean filmmaker Bong Joon-ho adapted the French dystopian graphic novel Le Transperceneige. It's set in a future in which everyone lives on a giant train that circles endlessly around the frozen planet and is segmented according to class. The passengers at the back eventually rebel and fight their way to the front of the train, where the wealthy get things like education, natural light, and real food.
Chris Evans plays the leader of the insurgents in what Indiewire called "the most varied and intense work he's ever done," and Tilda Swinton got raves for her almost unrecognizable performance as the crazy, gender-less dictator running the front of the train. The movie has been compared to the best of dystopia sci-fi, including Fritz Lang's Metropolis, Terry Gilliam's Brazil, and Children of Men.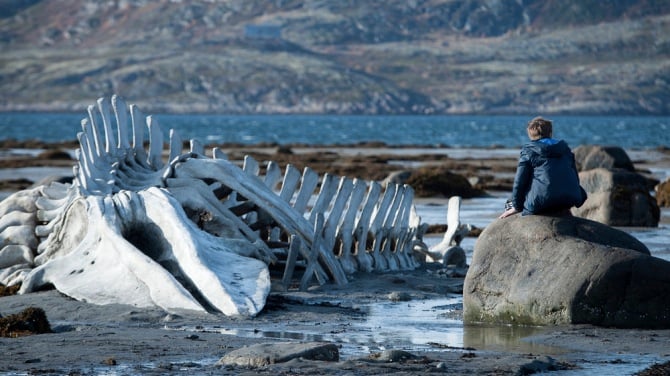 8. Leviathan
This Russian film from director Andrei Zvyagintsev is a doozy, in a good way. The movie tackles themes from the Book of Job, philosopher Thomas Hobbes, and modern-day class struggles set in a northern Russian town on the Black Sea. Critics have been drooling over Leviathan since it premiered at Cannes, and the movie landed an Oscar nod in the foreign film category, but given its weightiness and foreignness the film didn't get a ton of press.
On its surface the movie is about a poor fisherman who tries to fight a corrupt mayor's attempts to take his home, only to lose everything else he has in the process. The film is deeply Russian but also universal and epic in scope. "Here we have the modern artistic sibling to Tolstoy and Dostoevsky, connecting the moral fibers of a nation's political, religious, and familial values, exposing their corrupted knots and soaking them in an ocean of vodka. And it's absolutely brilliant from first frame to last," said Indiewire.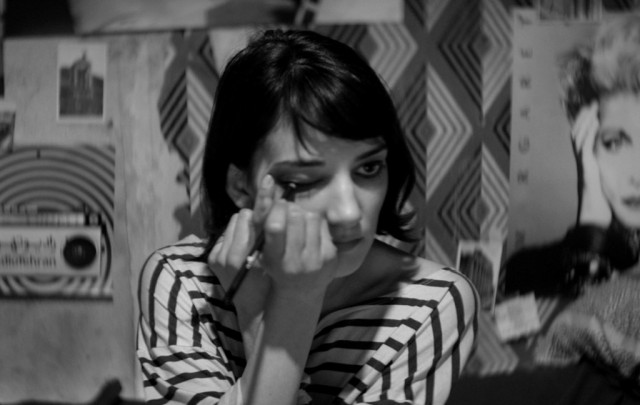 9. A Girl Walks Home Alone At Night
This movie has been widely called an "Iranian vampire Western" and is another great horror (kind of) movie from 2014 coming from a female writer-director. The movie is set in an Iranian ghost town called Bad City, where a lonely vampire girl stalks the hopeless junkies, prostitutes, pimps, and cowboys wondering the nearly empty streets. The Iranian-American Ana Lily Amirpour has garnered comparisons to Jim Jarmusch and David Lynch with a black-and-white film entirely in Farsi in which a young girl's vampire powers are used for feminist good (take that, Twilight).
She also finds the time to help a kind boy whose beloved Thunderbird has been taken by a drug dealer due to a debt owed by the boy's junkie father. Salon called the film and Amirpour "the biggest honest-to-God discovery of 2014."
Indiewire said the movie is "funny, scary, oddly sexy and deeply gorgeous." This isn't the kind of thing one watches for the plot but more to take in the filmmaker's stew of influences, from rock and roll to '50s greasers to spaghetti Westerns to comic books.
Follow Jacqueline on Twitter @Jacqui_WSCS
More from Entertainment Cheat Sheet:
Want more great content like this? Sign up here to receive the best of Cheat Sheet delivered daily. No spam; just tailored content straight to your inbox.