9 Major 'Game of Thrones' Deaths and Where the Actors Go From Here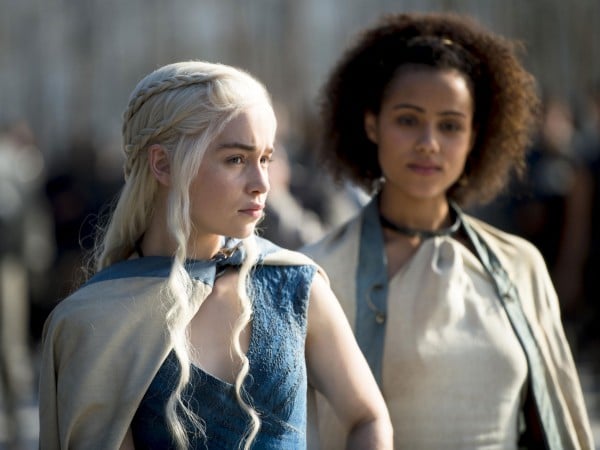 [Spoiler alert: Only proceed if you have finished Season 4 of Game of Thrones.]
The fourth season of Game of Thrones came to a close with a series of hard-hitting episodes that killed off scores of characters who had become central to the series. While shocking character deaths have become a staple of George R.R. Martin's series, which loves to subvert reader and viewer expectations, many of the deaths this season raise interesting questions about where the story will go from here.
But before we get into long discussions about what's in store for next season, now is as good a time as any to talk about the characters, and the actors who played them, who will no longer be returning. Here are nine major Season 4 Game of Thrones deaths and what the actors plan to do now that their work on the popular HBO show is complete.
This is also your last chance to turn around if you haven't finished Season 4.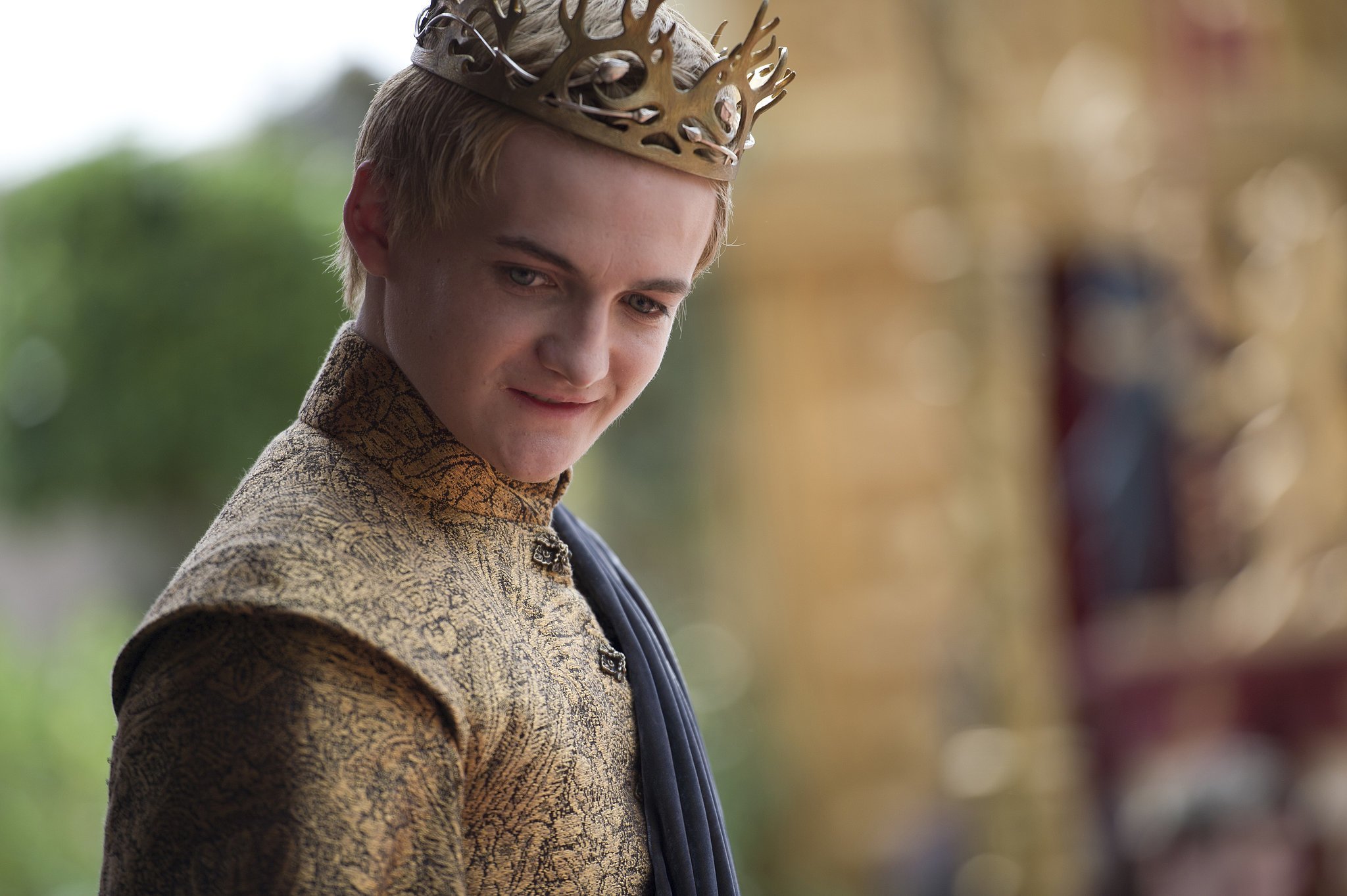 1. King Joffrey (Jack Gleeson)
The psychopath king of Westeros fans of Game of Thrones loved to hate, Joffrey finally met his end during the fourth season in what has been dubbed the "Purple Wedding." But as shocking as the character's death was, Jack Gleeson's post-Game of Thrones plans are equally as surprising for an actor whose portrayal of Joffrey sent him to the forefront of pop culture. According to Gleeson, it's time for a break.
"I've been acting since age 8. I just stopped enjoying it as much as I used to," Gleeson told Entertainment Weekly. "When you make a living from something, it changes your relationship with it. It's not like I hate it, it's just not what I want to do."
The Irish actor is currently a student a Trinity College in Dublin, and although he mentioned pursuing academia in the past, he recently stated that he is no longer drawn to that path. That being said, it still looks like he plans to avoid acting for the time being — that is, until he's forced to come back. Gleeson jokingly told EW, "When I'm destitute in 10 years time, I'll accept any script!"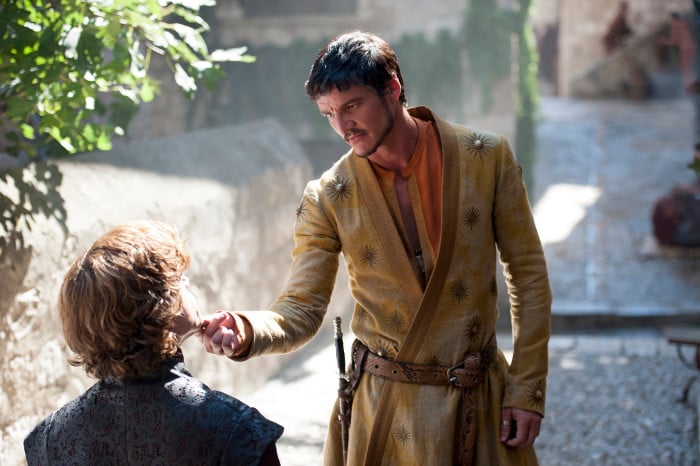 2. Oberyn Martell (Pedro Pascal)
Actor Pedro Pascal managed to make the Red Viper of Dorne, Oberyn Martell, a fan favorite in only seven episodes before exiting the series just as quickly as he had entered. After a spectacularly bloody exit that involved a crushed head and a lot of frustrated viewers, the famous quote from The Good, the Bad, and the Ugly — "When you have to shoot, shoot; don't talk" — has never felt more appropriate.
So what's up next for Pascal? Unlike Gleeson, Pascal doesn't intend to take any hiatus whatsoever, and it looks like his well-received stint on Game of Thrones is already paying dividends for future work. It was recently announced that Pascal had landed one of the lead roles for Netflix's upcoming drama Narcos, a series revolving around Colombian drug kingpin Pablo Escobar (Wagner Moura) and Mexican DEA agent Javier Pena (Pascal), who is sent on a U.S. mission to capture and ultimately kill Escobar. Written by Chris Brancato and directed by Jose Padilha, Narcos is still in the early stages of pre-production, but it is sure to be one of Netflix's most high-profile shows when it arrives in 2015.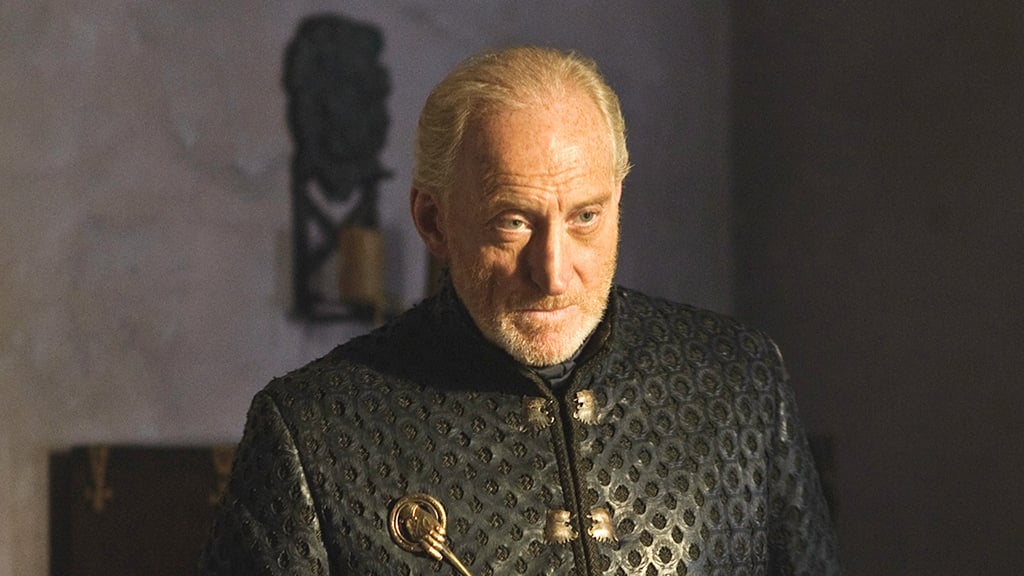 3. Tywin Lannister (Charles Dance)
Charles Dance's steely, calculated portrayal of Tywin Lannister in Game of Thrones will surely be missed for a series that seems strangely lacking for villains at the moment. But there's no disputing that Tywin's death on the toilet at the hands of Tyrion was as fitting as it was satisfying.
If you know anything about Dance's career, you'll know that he's not one to take things slowly. In an acting career that dates back 40 years, Dance isn't showing any signs of slowing down, with roles in the Alan Turing biopic The Imitation Game and the political thriller Despite the Falling Snow already in pre-production. From there, he will have roles in the historical dramas Woman in Gold, Michiel de Ruyter, and Deadline Gallipoli. You can also always work backwards if you want to see some more of Dance – he has performances in everything from Alien 3 to Gosford Park, and was even in Last Action Hero with Arnold Schwarzenegger.
4. Shae (Sibel Kekilli)
Of the two major deaths in the Season 4 finale of Game of Thrones, it might have been Tyrion's murder of Shae, played wonderfully by Sibel Kekilli, that proved the more emotional of the two. That's because, according to George R.R. Martin himself, Kekilli's portrayal of Shae (which underwent some changes under the guidance of showrunners David Benioff and Dan Weiss) added some additional layers to a character that wasn't nearly as multifaceted in the books.
"When I met George R.R. Martin for the first time, he said, 'Oh Sibel, your Shae is better than my Shae,'" Kekilli told TV Line. "It was a really big honor when he told me that."
Up next for the German actress is a return to the long-running German-language TV series Tatort, in which she's played the role of policewoman Sarah Brandt since 2010. But there's no doubt that a return to acting stateside is in the cards for an actress who made Tyrion's popular Game of Thrones arc additionally complex and rewarding.
5. Ygritte (Rose Leslie)
In true George R.R. Martin fashion, the death of Ygritte arrived in a way that managed to satisfy fans of Jon Snow's story arc while subverting viewer exceptions, with an arrow through the heart as a direct result of Samwell Tarly's pep talk to a scared Olly. But now the series must go on without Ygritte's constant reminders of "You know nothing, Jon Snow."
Next up for the 27-year-old Scottish actress is a lead role in the indie horror thriller Honeymoon, which premiered at this year's South by Southwest film festival and will be released later this year by Magnolia Pictures. After that is another lead role in Sticky Notes, which is currently filming and is tentatively set for a 2015 release.
6. Sandor "The Hound" Clegane (Rory McCann)
Arguments aside as to whether Sandor "The Hound" Clegane, who was last seen dying a slow death as Arya Stark abandoned him, is actually dead or not, Game of Thrones fans are bracing themselves for the series to now proceed without the popular character and his odd-couple adventures with Arya. But even if McCann won't be returning to Game of Thrones, there will be many more opportunities to see the talented actor in the near future.
Up next is one of the lead roles in the upcoming western Slow West, which also features Michael Fassbender, Kodi Smit-McPhee, and Ben Mendelsohn. He is also set to be a recurring character in the upcoming U.K. drama Banished, now in pre-production and tentatively set for a 2014 release.
7. Jojen Reed (Thomas Brodie-Sangster)
Bran Stark finally reached the three-eyed raven beyond the wall in the Season 4 finale, but it came at a price. In a thrilling sequence in which the group is attacked by the undead, Jojen Reed, played by Thomas Brodie-Sangster, is killed in the fight just before the group finds safety in a cave under the Heart Tree.
But for the 24-year-old Brodie-Sangster, who you might recognize from his popular role in 2003′s Love Actually as Sam, acting work isn't slowing down now that he's officially done with Game of Thrones. In September, Brodie-Sangster will co-star in the sci-fi action-thriller The Maze Runner, based on the novel of the same name by James Dashner. He is then set to appear in the crime-drama Phantom Halo and is rumored to play one of the leads in Shoplifters of the World.
8. Grenn (Mark Stanley)
In a relatively short amount of screen time, Mark Stanley managed to make Grenn a fan favorite in the lead-up to the battle at the wall. So it was fitting that Grenn went out with a bang by successfully defending the wall passage from a giant named Mag the Mighty, dying in the process.
"He was their king. The last of a bloodline that stretches back before the first men," Mance Rayder tells Jon Snow of the giant Grenn killed. Jon's reply? "Grenn came from a farm." Talk about going out in style.
While Stanley's screen acting career didn't get started until 2012, it looks like his Game of Thrones role is already working out for the actor, who only two years ago was being relegated to bit parts. He is currently cast in the thriller Our Kind of Traitor, acting alongside stars Ewan McGregor, Damian Lewis, and Stellan Skarsgård, and he is sure to continue getting more roles now that his commitment to Game of Thrones is complete.
9. Pypar (Josef Altin)
Like Mark Stanley, Josef Altin managed to use what little screen time was allotted for Pypar in order to craft a compelling character we truly cared for at the battle of Castle Rock. But Pypar's small victory of overcoming his fear of battle was quickly undercut as an arrow was shot through his throat by none other than Ygritte, another casualty of the battle.
Despite not necessarily being a star, Altin has already wracked up more than 63 acting credits at the age of 31, and doesn't look ready to slow down anytime soon. He currently has the lead role in two completed short films set to hit festivals soon, and will also be featured in Child 44, starring Tom Hardy, Noomi Rapace, and Gary Oldman, as well as the U.K. thriller Narcopolis.
More From Wall St. Cheat Sheet:
Want more great content like this? Sign up here to receive the best of Cheat Sheet delivered daily. No spam; just tailored content straight to your inbox.