9 New Albums You Can Get in September
Here's a look at the big albums coming out in September.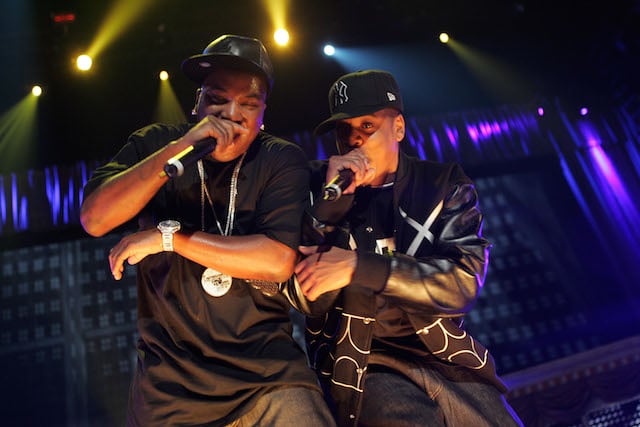 Young Jeezy, Seen It All: The Autobiography, September 2
Rapper Young Jeezy is getting headlines after being arrested for the possession of an illegal weapon in the wake of a deadly shooting at a Wiz Khalifa concert in Irvine, California, on Sunday, August 24, CNN reports. With bail set at $1 million and the police pursuing an active investigation into the homicide, it's uncertain if the incident will push back the release of Jeezy's upcoming record, Seen It All: The Autobiography. This will be the fifth album from the southern rapper and will feature appearances by Jay Z, Rick Ross, Akon, and others.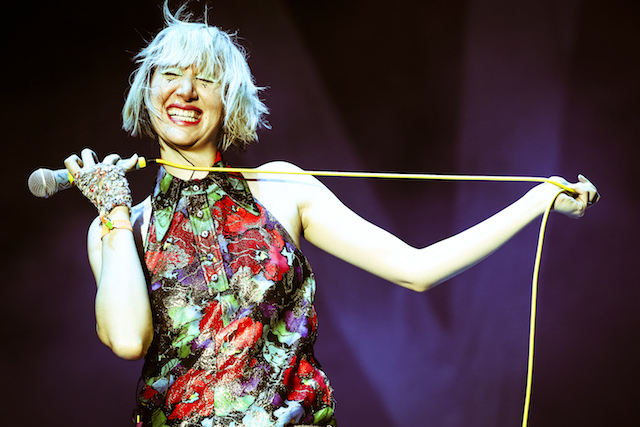 Karen O, Crush Songs, September 9
Yeah Yeah Yeahs frontwoman Karen O is just coming off an Oscar nomination for the song "The Moon Song" used in Spike Jonze's techno love story Her last year and is releasing her first solo album Crush Songs on September 9. The record is being hyped as a more intimate effort than O would do with the Yeah Yeah Yeahs, full of "lo-fi, intimate bedroom recordings" similar to "The Moon Song." The songs were recorded between 2006 and 2007. "When I was 27, I crushed a lot," the 35-year old vocalist said in a statement seen by Rolling Stone when the record was announced. "These songs were written and recorded in private around this time. They are the soundtrack to what was an ever-continuing love crusade." This is the most anticipated indie rock record of the month.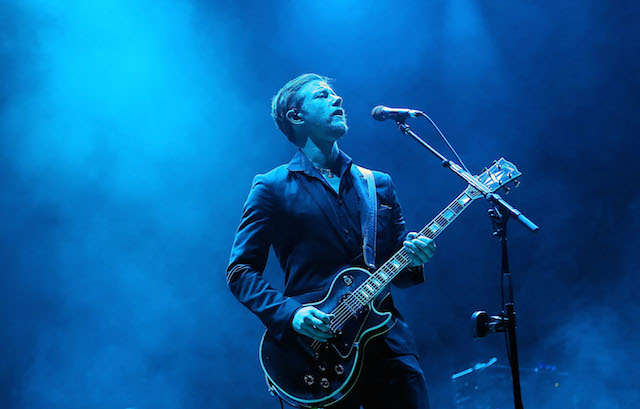 Interpol, El Pintor, September 9
Alternative rock band Interpol are releasing their first album since 2010 and the departure of bassist Carlos Dengler, per Billboard. The group is now a trio, with frontman Paul Banks playing bass on the record. El Pintor means "the painter" in Spanish and is an anagram of the band's name. The New York City-based band recorded their fifth record at Electric Lady Studios in their hometown. Interpol played some of the summer's biggest festivals including Lollapalooza and Glastonbury in advance of the album's release.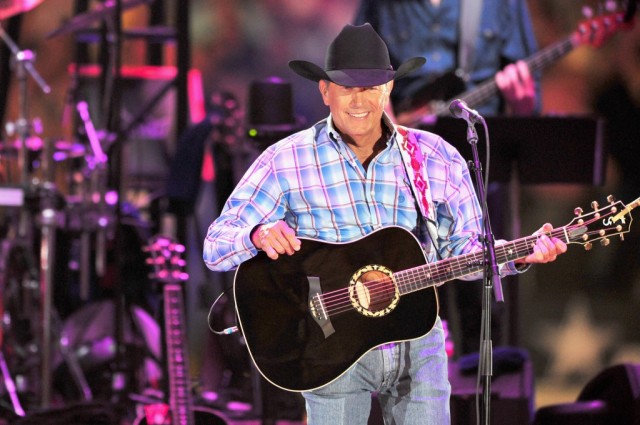 George Strait, The Cowboy Rides Away: Live from AT&T Stadium, September 16
George Strait's very last concert will live on through this album, which will feature twenty songs recorded live during his final stage performance in Texas this past June. Both the show and the CD commemorate the legendary performer's unforgettable musical career and include a mix of his biggest hits, with special appearances by some of country music's biggest names today. Alan Jackson, Faith Hill, Miranda Lambert, Kenny Chesney, Eric Church, Sheryl Crow, Vince Gill, Jason Aldean, and Martina McBride are all featured on the album, as they were in the live concert. Strait's son George "Bubba" Strait, Jr. is also included in a duet with his father.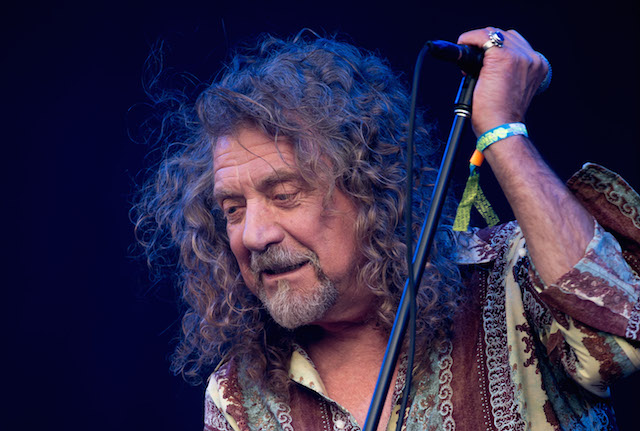 Robert Plant, Lullaby and… The Ceaseless Roar, September 9
Led Zeppelin frontman Robert Plant is releasing his tenth solo album this month, and the first with his new backing band The Sensational Space Shifters. Plant and the band will do a tour in the U.K. later in the year to support the record, and he told NME that working with the Sensational Space Shifters has been invigorating for his creative process."It's really a celebratory record, powerful, gritty, African, Trance meets Zep," Plant told NME. "The whole impetus of my life as a singer has to be driven by a good brotherhood. I am very lucky to work with The Sensational Space Shifters. They come from exciting areas of contemporary music."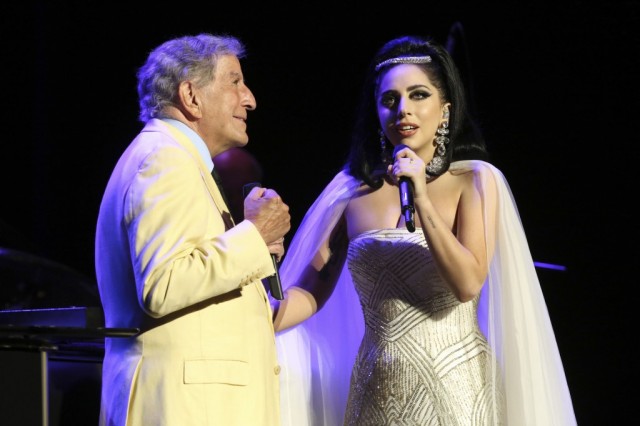 Lady Gaga & Tony Bennett, Cheek to Cheek, September 23
The venerable jazz singer Tony Bennett was so impressed by his collaboration with kooky pop star Lady Gaga on "The Lady Is a Tramp" for his Duets II album that he asked her to do an entire record of jazz standards with him. The result, Cheek to Cheek, is coming out September 23 and is Gaga's chance to prove she can really sing old-school jazz and perform without all her artsy weird bells and whistles. The record is composed entirely of jazz standards and is informed by close to two years' worth of collaborations between the pair since Duets II, including performances at the 2013 Presidential Inaugural Ball, Gaga's television special "A Very Gaga Thanksgiving," and the 2014 Montreal Jazz Festival. Songs on Cheek to Cheek include classic compositions by Duke Ellington, Irving Berlin, George and Ira Gershwin, Cole Porter, and Billy Strayhorn.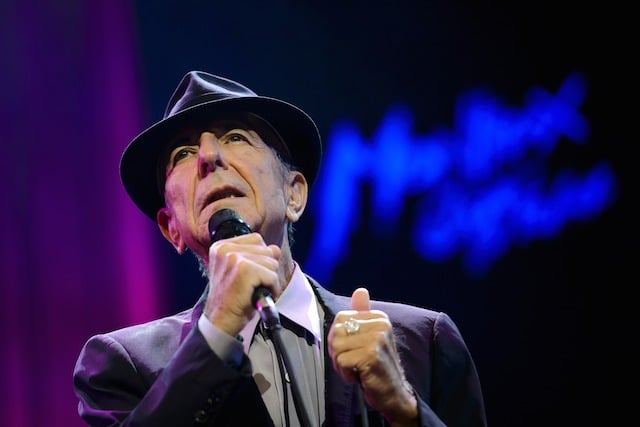 Leonard Cohen, Popular Problems, September 23
Legendary songwriter Leonard Cohen will release his thirteenth album just days after celebrating his 80th birthday. Cohen worked with songwriter and producer Patrick Leonard on the nine songs that compose the record. Patrick Leonard is best known for working with pop star Madonna, so while he might seem like an unlikely choice to work with an iconic songwriter from the 1960s, the pair have worked together in the past and Cohen told Billboard that the songs flowed out of them "very quickly."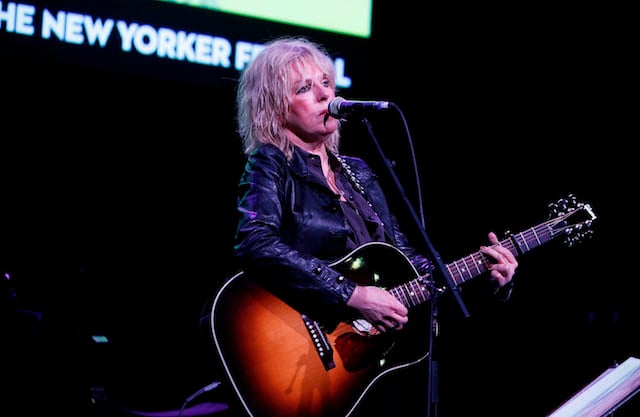 Lucinda Williams, Down Where the Spirit Meets the Bone, September 30
Alternative country singer-songwriter Lucinda Williams is releasing her first double album in the musician's decades-long, highly respected career. Williams wrote eighteen of the twenty songs on Down Where the Spirit Meets the Bone alone and one of the co-writes was penned in collaboration with the 61-year-old's poet father, according to Rolling Stone Country. Williams is known for her gritty authenticity that's sorely lacking in much contemporary country music. The album will also include a duet with Jakob Dylan and a killer backing band.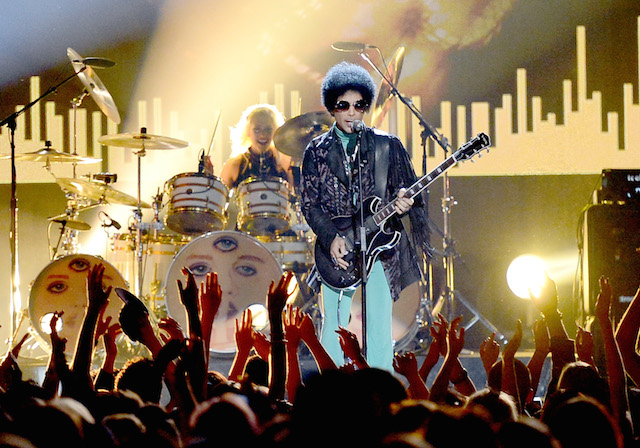 Prince, PlectrumElectrum and Art Official Age, September 30
Prince is releasing not one but two albums on September 30. Art Official Age will be a straight forward solo follow-up to 2010′s 20Ten and PlectrumElectrum is a collaboration with Prince's new all-girl backing band 3rdEyeGirl. Prince has teased a new release throughout the year, but the members of 3rdEyeGirl made the official announcement on Good Morning America at the end of August, and that was the first time Prince fans found out there would be two albums.
This story was co-authored by Michelle Regalado.
More from Entertainment Cheat Sheet:
Follow Jacqueline on Twitter @Jacqui_WSCS
Want more great content like this? Sign up here to receive the best of Cheat Sheet delivered daily. No spam; just tailored content straight to your inbox.