9 of the Richest 'America's Got Talent' Contestants of All Time
Who will win the 13th season of America's Got Talent? Only one lucky contestant will take home the $1 million grand prize and a headlining performance in Las Vegas when the winner is announced on September 19.
While taking home top honors on the popular reality show might win you bragging rights, it's not necessarily a ticket to fame and fortune. For one, that $1 million prize is actually paid out in 40 yearly installments of about $25,000 a year, or in a lump sum of about $300,000 – all before taxes. And as far as post-AGT careers, it's a mixed bag. Some winners (and losers) and done quite well, releasing top-selling albums or headlining Vegas shows, but others are barely footnotes in pop culture history.
Here are some of the most successful – and richest – America's Got Talent contestants of all time.
9. Grace VanderWaal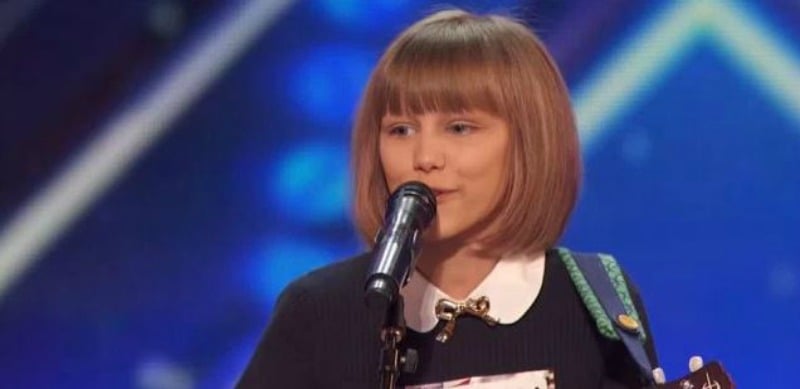 Singer and ukulele player Grace VanderWaal was just 12 years old when she won the 11th season of America's Got Talent in 2016. Since then, she's opened for Imagine Dragons, won a Teen Choice award, and will star in the upcoming Disney film Stargirl.
8. Darci Lynne Farmer
Ventriloquist Darci Lynne Farmer won the 12th season of AGT. Now 13 years old, she has an estimated net worth of $3 million. Since her win, she's toured nationally. She's also set to star in a one-hour holiday special this December on NBC titled Darci Lynne: My Hometown Christmas.
7. Michael Grimm
Fifth-season winner Michael Grimm is worth an estimated $3 million. Since winning, he's released several albums, performed at the Macy's Thanksgiving Day Parade, and toured with Stevie Nicks. But he's stepped away from the spotlight, saying he didn't really want the fame that came with winning the show.
6. Mat Franco
Season 9 winner Mat Franco wowed judges and voters with his magic act. He performs nightly at the Linq Hotel and Casino in Las Vegas, a gig he's had since 2015.
5. Jon Dorenbos
Magician Jon Dorenbos placed third on the 11th season of AGT. He also played 12 seasons with the Philadelphia Eagles until a serious heart condition cut his career short in 2017. These days, he performs as a magician and is also available for speaking engagements. His net worth is an estimated $3 to $4 million, according to The Wealth Record.
4. Jackie Evancho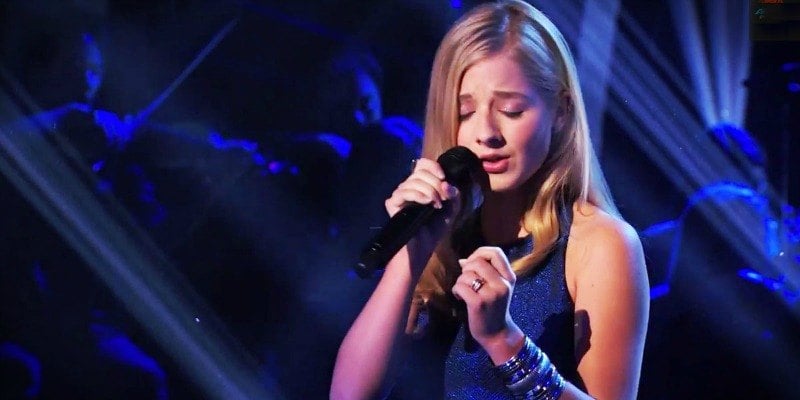 Jackie Evancho finished in second place to Michael Grimm on the fifth season of AGT. The classical crossover singer – who was only 10 years old when she won — has had a successful career since. She's racked up 2.4 million in album sales in the U.S., with her albums consistently reaching No. 1 on the Billboard classical chart.
3. Lindsey Stirling
Violinist, dancer, performance artist Lindsey Sterling only made it to the quarterfinals on America's Got Talent in 2010, but she's done better than many top-place finishers. Her 2014 and 2016 albums Shatter Me and Brave Enough both hit No. 2 on the Billboard 200 and her YouTube channel has more than 11 million subscribers. In 2017, she finished in second place on Dancing with the Stars.
2. Jabbawockeez
Collectively, the eight-member hip-hop dance crew Jabbawockeez are worth an estimated $25 million. They auditioned for America's Got Talent season 2 and made it to the Las Vegas callbacks, but didn't make the final group of performers. Later, they won America's Best Dance Crew. Today, they perform five times a week at the MGM Grand in Las Vegas.
1. Terry Fator
Who would have guessed that the most successful performer to come out of America's Got Talent would be a ventriloquist? Terry Fator was the big winner of season 2, and his career has been on fire since. In 2008, he signed a $100 million deal with the Mirage Las Vegas, which is currently set to last through 2021. In 2017, he earned $18.5 million, according to Forbes.
"Terry Fator became famous because of America's Got Talent, and he's one of the few who played his cards right and parlayed his fame into a residency," Adam Steck, the founder and CEO of SPI Entertainment, told Forbes.
All net worth estimates from Celebrity Net Worth unless otherwise noted.