9 Kate Winslet Movie Performances You Will Never Forget
Throughout her exceptional career, Kate Winslet has held a wide array of critically acclaimed roles. With multiple Academy Award nominations under her belt (and one win), Winslet has proven herself to be one of the most formidable and skilled actors currently in the industry. Here are nine of her most standout roles.
1. Titanic
Regardless of whether you believe Winslet's performance in the beloved 1997 James Cameron film is her finest, it's by far one of the best-known and highly recognized roles of her career. Her turn as Rose DeWitt Bukater in the fictionalized account of the sinking of the British passenger liner in 1912 earned critical acclaim, as did co-star Leonardo DiCaprio and the film overall. The movie, now considered one of the most classic love stories of all time, became the first film to ever gross more than $1 billion. In addition to being a commercial success, it also earned 14 Oscar nominations, including one for Winslet. Winslet didn't win an award, but the movie went on to win Best Picture.
2. The Reader
Winslet won both the Golden Globe for Best Supporting Actress and the Academy Award for Best Actress for her role in this 2008 romantic drama, based on the novel of the same name. Her gutsy performance as Hanna Schmitz, a 36-year-old woman who has an affair with a 15-year-old in 1958 Germany, earned glowing reviews from critics. The film itself also earned several Academy Award nominations, including for Best Picture and Best Director.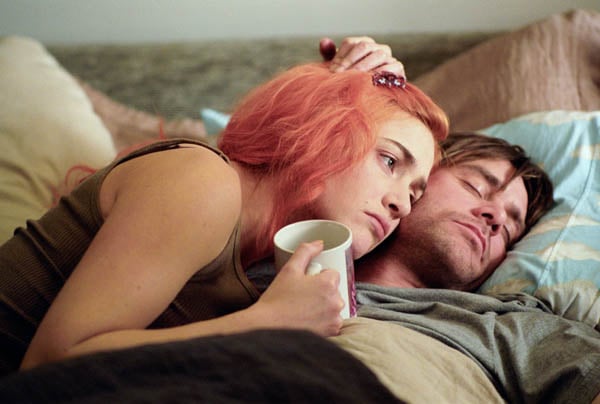 3. Eternal Sunshine of the Spotless Mind
Michel Gondry's sci-flick about a pair who seeks to rid themselves of the memories of their romance stars Winslet opposite Jim Carrey. Winslet plays Clementine, a sexy and sometimes dangerous free spirit. Her irresistible but complex performance earned widely positive reviews and another Oscar nomination for Best Actress. The film overall was also extremely well received, with a 93 percent fresh rating on Rotten Tomatoes.
4. Heavenly Creatures
Winslet proved that she's a force to be reckoned with at only 17 years old in this Peter Jackson-directed drama. The movie follows Winslet in her first major film role as Juliet Hulme, an outspoken, aristocratic, and slightly unstable teenager who ends up committing murder with her best friend, a 14-year-old girl from a working-class family. Both the film and the previously unknown Winslet garnered critical praise, marking the first of many standout roles in the actress's career.
5. Sense and Sensibility
Winslet plays Marianne Dashwood in Ang Lee's 1995 take on the classic Jane Austen novel. The film, which also features Emma Thompson, Alan Rickman, and Hugh Grant, received overwhelmingly positive reviews, with high praise for the performance of the entire ensemble cast. Winslet received an Academy Award nomination for Best Actress in a Supporting role, one of 12 overall Oscar nominations the film earned.
6. Little Children
The 2006 drama based on Tom Perotta's novel of the same name stars Winslet as Sarah Pierce, a 30-year-old stay-at-home Massachusetts mom stuck in an unhappy marriage. Directed by Todd Field, the film adaptation was well received by critics, earning an Oscar nomination for Best Screenplay. Winslet's performance in particular was also critically acclaimed, earning her both a Golden Globe nod and an Academy Award nomination for Best Actress.
7. Revolutionary Road
The 2008 drama, based on the 1961 novel of the same name, marks the second collaboration between former Titanic costars DiCaprio and Winslet. The film follows the two as a couple stuck in rocky and tumultuous marriage. Both actors received high praise for their moving performances, with Winslet earning a Screen Actors Guild nomination for Outstanding Performance by a Female Actor and a Golden Globe win for Best Actress.
8. Mildred Pierce
The 2011 five-part HBO miniseries, adapted from James M. Cain's 1941 novel of the same name, stars Winslet as an overprotective mother during the Great Depression who opens her own restaurant and finds new love after separating from her husband. The miniseries marked the second adaptation of the novel, following the 1945 version starring Joan Crawford. In addition to the slew of nominations the series earned overall, Winslet's individual standout turn in the role earned her an Emmy for Outstanding Lead Actress in a Miniseries, a Golden Globe for Best Actress, and a Screen Actors Guild award for Outstanding Performance by a Female Actor.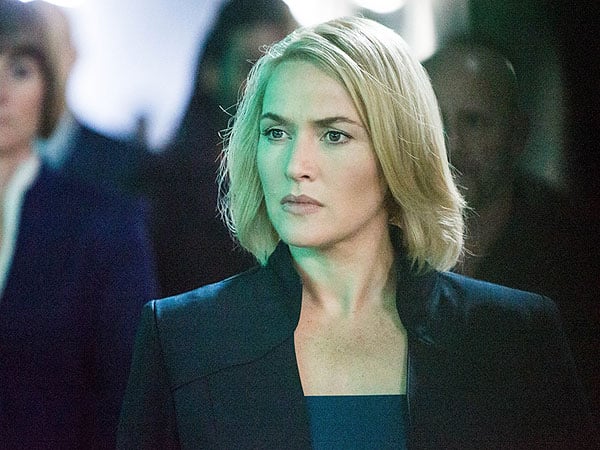 9. Divergent
Winslet took a departure from her usual type of film fare with a villainous role in one of her few blockbusters. In the adaptation of the YA film trilogy, Winslet plays the cold and calculating Jeanine Matthews, a leader of Erudite determined to keep the faction system in place and hunt down all Divergents along the way. The film earned $56 million in its opening weekend and though Winslet admits the movie varies widely from her past performances, she told the Los Angeles Times she was thrilled to be "in a film that was just completely different to everything that I've done." Winslet will reprise her role in the second installment in the series, Insurgent.
More from Entertainment Cheat Sheet:
Want more great content like this? Sign up here to receive the best of Cheat Sheet delivered daily. No spam; just tailored content straight to your inbox.