9 Singers Who Came to Fame Online
Before they hit it big, many artists first try to gain exposure on the web. In the days of MySpace, singers like Colbie Caillat, Sean Kingston, and Adele, among others, used the site to get their songs out there. Since then, other social media outlets like YouTube and Vine have had an increasingly powerful impact on the industry. Case in point: Artists like Justin Bieber, PSY, and Carly Rae Jepsen initially garnered public attention through their online videos — and they're far from the only ones to do so. Here are 9 other singers who were discovered through the Internet.
1. Arnel Pineda
The singer-songwriter first came to prominence in the Philippines during the late 1980s and 1990s as the member of various bands, but it wasn't until 2007 that he began making a name for himself internationally. Pineda and his then-band, The Zoo, began posting covers of songs by groups like Journey, Aerosmith, and The Eagles on YouTube. The videos began gaining attention and in June 2007, Neal Schon of Journey invited him to audition to become part of the band. After a two-day audition, Pineda got the gig and was officially announced as the new lead singer of Journey in December 2007.
Since joining the band, he has released three albums with Journey and joined the coinciding world tours. In April, it was announced he is also working on a solo album.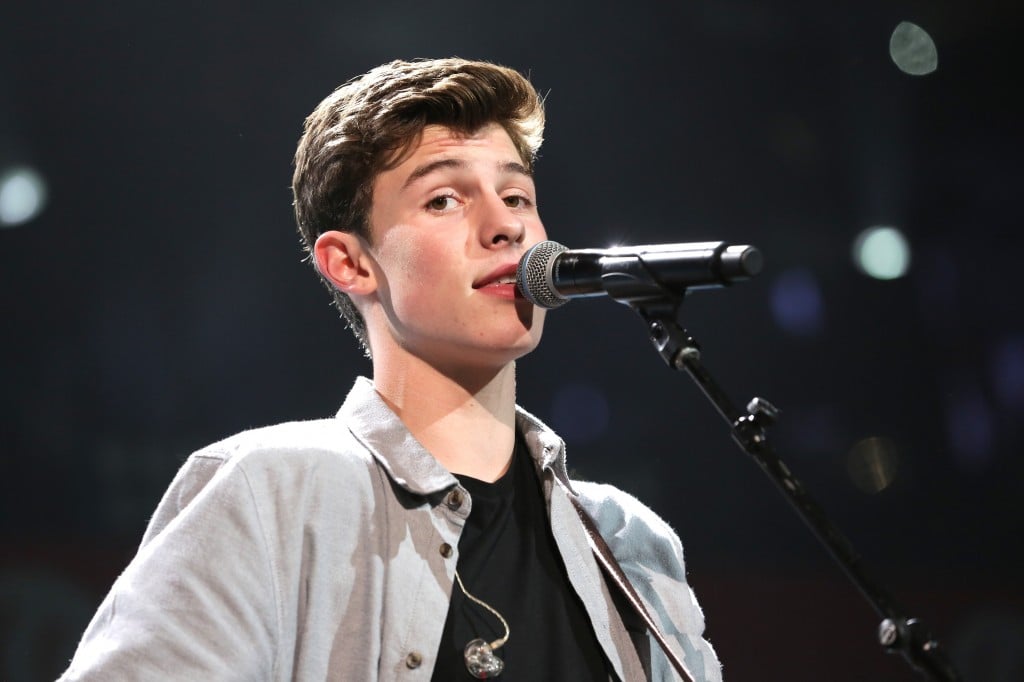 2. Shawn Mendes
Six seconds doesn't seem like long enough to do much of anything, but that's all it took for this 16-year-old singer to grab the attention a lot of people, including record label execs. After posting a Vine video of himself singing a cover of Justin Bieber's "As Long as You Love Me," it quickly went viral, garnering thousands of likes and earning the young artist hundreds of thousands of followers. Record labels caught wind of his strong social media presence, with Mendes getting contacted by many of the heavy hitters (like Island Records, Republic Records, Atlantic Records, Sony Records and Warner Bros.) all at once.
He ultimately decided to sign with Island Records in June 2014. The next month, his four-track debut EP, The Shawn Mendes EP, reached No. 1 on iTunes in less than an hour. Now scheduled to open for Taylor Swift on 22 of her North American shows on her 1989 tour, it's clear the singer — who now has a whopping 3.5 million followers on Vine, 2.4 million on Twitter, and more than a million on Facebook — is set to make even more of a splash.
3. Us The Duo
Husband-and-wife folk-pop duo Michael and Carissa Rae Alvarado amassed a sizeable following on YouTube and even released a debut album No Matter Where You Are, but felt they needed another way to establish their presence. Enter Vine. In late November 2013, they began experimenting on Vine by recording 6-second covers of songs, in clips that only showed half their faces. By mid-December, they caught the attention of media outlets like BuzzFeed and a month later, the duo had garnered 1.5 million followers and a Good Morning America appearance.
Flash forward to March of last year, and Us The Duo had scored a record deal with Republic Records, becoming Vine's first major label signing. They now has 4.4 million followers on Vine and recently performed a medley of the top hits of 2014 on The Today Show, which has more than 7 million YouTube views.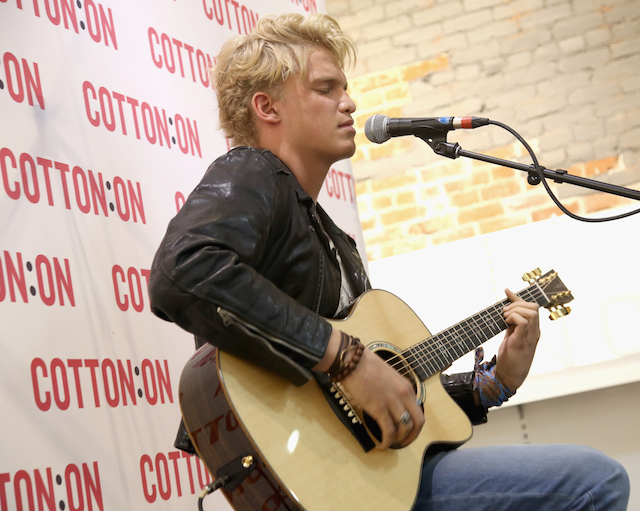 4. Cody Simpson
The 18-year-old pop star got an early start on his music career, thanks to his popularity on YouTube. The native Australian got millions of hits for his covers of artists like Jason Mraz, Justin Timberlake and The Jackson 5, plus his own original songs, all of which he began posting in 2009. Eventually, he caught the attention of Grammy-nominated record producer Shawn Campbell, who helped him score a record deal with Atlantic Records in 2010.
Since then, he has released two EPs and two full-length albums and appeared on ABC's Dancing With the Stars. In August, he left Atlantic Records due to creative differences and is now delving into acting, with a guest starring role on the current and final season of Cougar Town.
5. The Weeknd
Abel Tesfaye, better known as The Weeknd, started posting YouTube videos under the stage name in 2010. The songs went viral and drew attention online through word of mouth, gaining even more fans after rapper Drake posted some of them to his blog. In 2011, he released three mixtapes, which were collectively known as the Balloons Trilogy. Each of the tapes were critically acclaimed and helped grow his fanbase.
In September 2012, The Weeknd signed with Republic Records in a joint venture with his own imprint label XO. Shortly after, he released the compilation album Trilogy, which reached No. 4 on the Billboard 200. Since then, he's also released the studio LP Kiss Land, which debuted at No. 2. Last year, he appeared on the Hunger Games: Mockingjay soundtrack and had a track with Ariana Grande.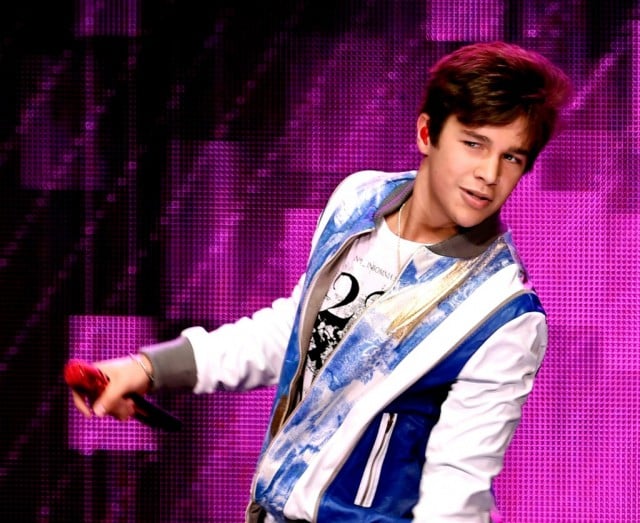 6. Austin Mahone
The singer began his career by posting videos on YouTube with his friend, beginning in 2010. And in 2011, he self-released a single on iTunes. As his following grew, he grabbed the attention of record labels, eventually signing to Chase/Universal Republic Records.
In 2013, he opened for several dates on Taylor Swift's Red tour. Last year, he released his first internationally released EP (his second overall), The Secret. The record debuted at No. 5 on the Billboard 200. He also kicked off his second headlining tour, Austin Mahone: Live on Tour.
7. Greyson Chance
Chance first caught the public eye when his April 2010 performance of Lady Gaga's "Paparazzi" at a sixth-grade music festival went viral on YouTube. The video nabbed the attention of Ellen DeGeneres, who invited him to appear on her show. Soon after, the TV host made him the first artist on her record label, eleveneleven.
His debut album, Hold On 'til the Night, was released in 2011 and reached No. 29 on the Billboard 200. An EP entitled Truth be Told, Part 1 followed in 2012. Chance is set to release his second studio album, Planet X, in 2015.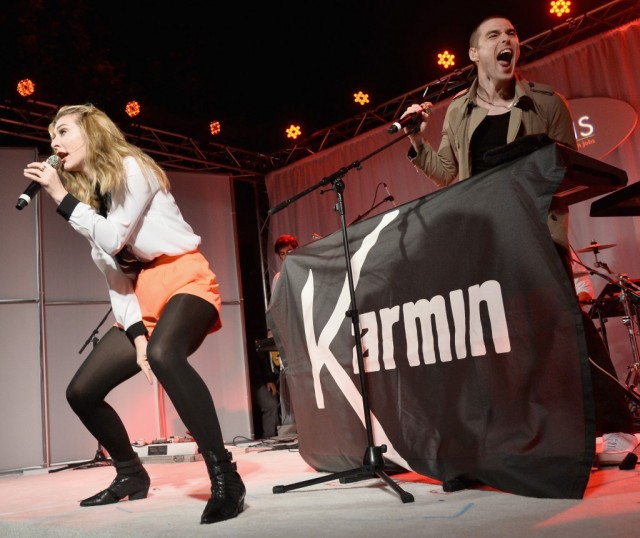 8. Karmin
The hip hop duo first started gaining a following on YouTube, achieving millions of viewers with their covers of Chris Brown's "Look at Me Now" and Nicki Minaj's "Super Bass." Their fanbase grew after the former video was posted to Ryan Seacrest's website. They also became a popular topic of discussion on reddit, and the attention didn't go unnoticed. In June 2011, they signed to Epic Records.
Their first EP under their record label, entitled Hello, was released in 2012 and reached No. 18 on the Billboard 200. Last year, they released their debut studio album, which peaked at No. 32 on the chart.
9. 5 Seconds of Summer
Taking a cue from fellow Australian singer Cody Simpson, the group gained public attention in December 2011 after posting videos of themselves performing covers of popular songs together on YouTube. One cover of Chris Brown's "Next to You" received over 600,000 hits. The group also earned significant support from One Direction, who posted links to their videos and initial EPs. In February 2013, 5SOS supported One Direction on their worldwide Take Me Home Tour. Shortly after, they signed with Capitol Records.
In July of last year, the group released their self-titled debut studio album. The record debuted at No. 1 on the Billboard 200, with first-week sales of 259,000 copies.
More from Entertainment Cheat Sheet:
Want more great content like this? Sign up here to receive the best of Cheat Sheet delivered daily. No spam; just tailored content straight to your inbox.