9 Penélope Cruz Movies That Made Her a Sex Symbol
Spanish actress Penélope Cruz is known for her exotic beauty and strong presence that has made her a muse for two acclaimed filmmakers — Pedro Almodóvar and Woody Allen — and the first Spanish actress ever to receive an Academy Award. Cruz is also the first Spanish actress to have been honored with a star on the Hollywood Walk of Fame. In 2014, the 40-year-old mother of two also earned the slightly less prestigious honor of being named Esquire's "Sexiest Woman Alive."
Cruz was born in a working class town called Alcobendas outside Madrid, and made her film debut at age 18 in the racy Spanish comedy Jamón Jamón, which received critical acclaim and turned Cruz into a sex symbol. She's since proved herself to be much more than just a doe-eyed beauty, and these nine movies show how Cruz's career has grown from a teenage Spanish sex symbol into an internationally acclaimed actress.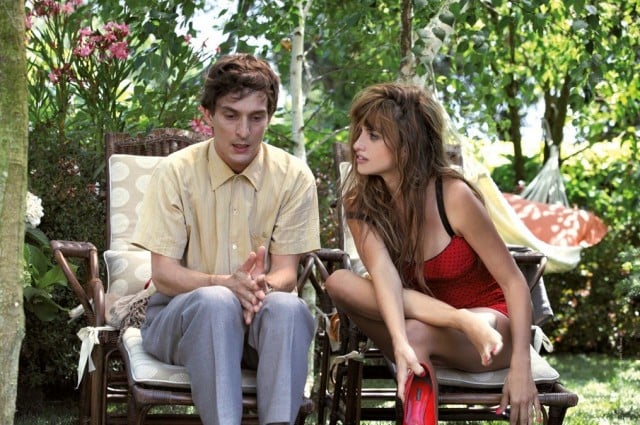 1. To Rome With Love
Cruz is a native Spaniard, and she speaks Italian and French in addition to English and Spanish. In Woody Allen's tribute to Rome, Cruz gets to show off her Italian playing the prostitute in one of the film's four vignettes. Her story is about the sexually inexperienced newlyweds Antonio and Milly. Through a series of zany events, the prostitute Anna ends up having to spend a day posing as Antonio's wife Milly after a mix-up sends her to his hotel room rather than her client's. Anna takes the opportunity to teach Antonio a few things about love — physically and otherwise.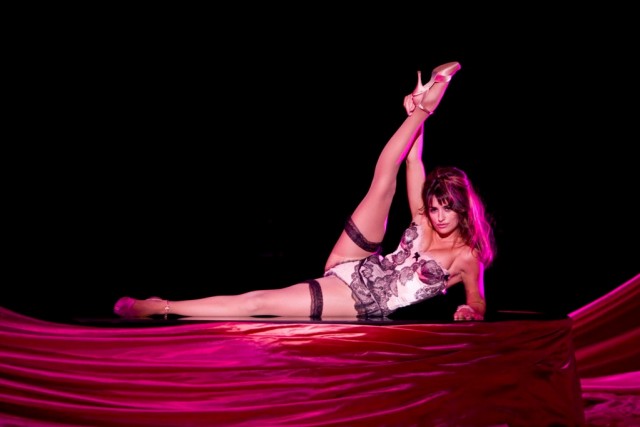 2. Nine
The musical rendition of Fellini's iconic film 8½ has a hugely star-studded cast including Nicole Kidman, Marion Cotillard, and Daniel Day-Lewis. The musical was written by Maury Yeston and is meant to tell the stories of the women in 8½ in greater detail. The film adaptation of the musical was not well-received by critics, but Cruz's portrayal of the main character's mistress Carla is the most vivacious and funny part of the film. Cruz was able to return to her roots in dance for a striptease sequence and trained hard to sing her own parts as well.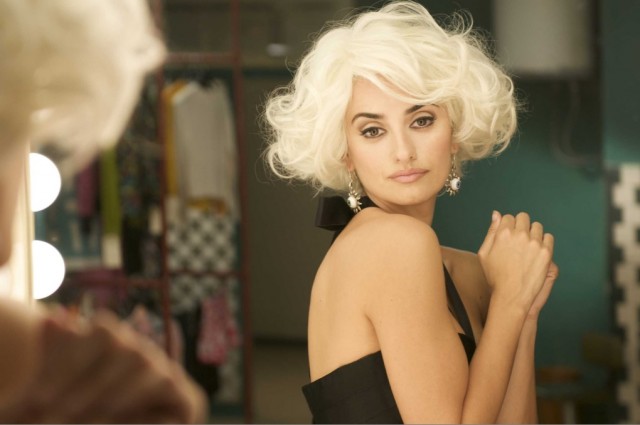 3. Broken Embraces (Los Abrazos Rotos)

This 2009 homage to film noir is Cruz's fourth film with Spanish director Pedro Almodóvar. In the movie she plays Lena Rivas, a doomed actress the director protagonist is obsessed with. The movie has an ensemble cast of Almodóvar's regular favorites and explores themes of loss and the nature of film, as there is a film within a film and numerous instances of the characters secretly filming each other. Cruz's character is an impulsive aspiring actress who has a passionate affair with her director all the while getting her older financier boyfriend to foot the bill for the movie they're making.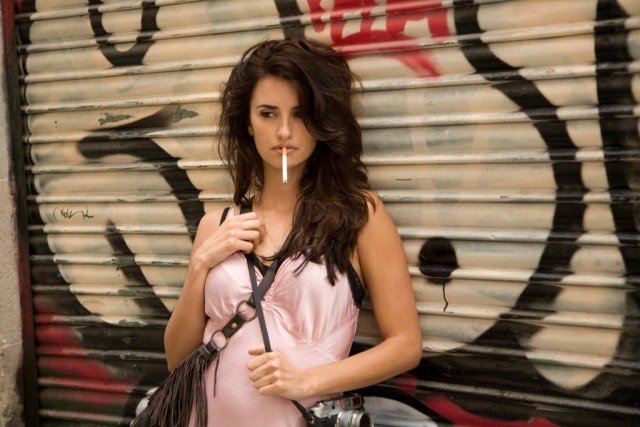 4. Vicky Cristina Barcelona
Cruz's role as the tortured artistic genius María Elena in Woody Allen's 2007 film earned her an Academy Award for best actress and reintroduced her to future husband Javier Bardem, the Spanish actor who she'd co-starred with at the very beginning of her career. María Elena is a talented painter and pianist who struggles with mental illness and is unable to fully reach her artistic potential, which in turn haunts her even more. One of her suicide attempts interrupts the budding relationship between American tourist Cristina (Scarlett Johansson) and her ex-husband Juan Antonio, himself an acclaimed painter. Cruz's performance in the film is magnetic, hilarious, and heartbreaking; she's so charismatic you can't take your eyes off her even when she's sharing the screen with some of the world's most beautiful and talented actors.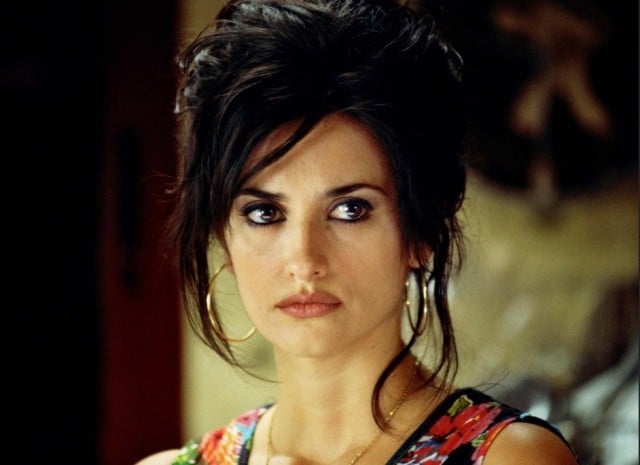 5. Volver
Pedro Almodóvar's Volver was Cruz's first starring role in one of the iconic Spanish director's films, and it earned the actress her first Oscar nomination. In the movie Cruz plays a working-class woman living south of Madrid who must protect her daughter from her husband while dealing with the sudden appearance of her mother's ghost. The film examines the unique way the people of the La Mancha region of Spain, where Almodóvar grew up, conceptualize death. The film swings between hilarity and drama, and Cruz pulls off those transitions gracefully.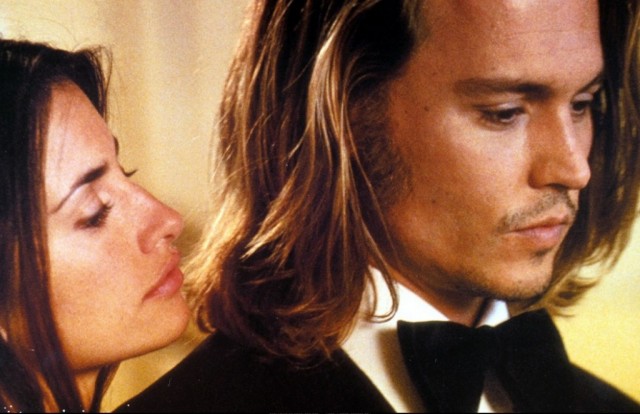 6. Blow
Cruz plays the sexy Columbian wife of Johnny Depp's American drug kingpin in this 2001 drama, based on the true story of cocaine smuggler George Jung. Cruz goes from sultry Latin seductress to cocaine-fueled nightmare as her addiction to the substance that supports her family worsens. Blow didn't do spectacularly with critics, but between this film and the next on the list, Cruz had her first major starring vehicles alongside two of America's biggest actors, which helped introduce her to a much wider U.S. audience.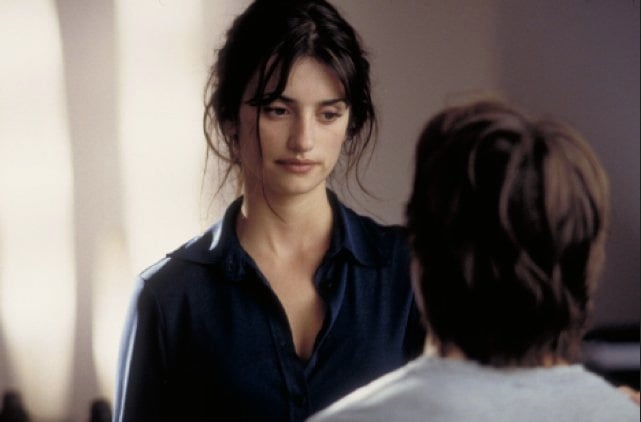 7. Vanilla Sky
Cameron Crowe's Vanilla Sky was a commercial breakthrough for Cruz in the U.S., and also gained her more fame as her work with star Tom Cruise led to a brief romantic relationship between the two. Vanilla Sky is a remake of the Spanish science fiction film Open Your Eyes and Crowe decided to cast Cruz in the same part she played in Open Your Eyes. Vanilla Sky was not well-received by critics, and Cruz's performance even earned her a worst actress Razzie nomination, but the film was an important one in her career as it introduced her to a broad American audience.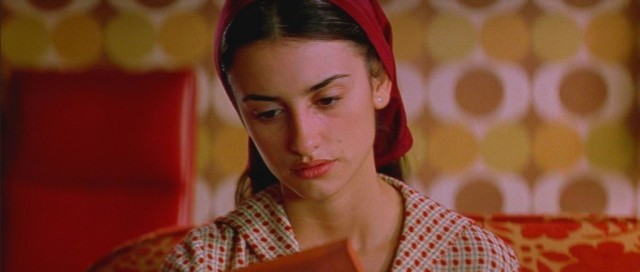 8. All About My Mother (Todo Sobre Mi Madre)
While Cruz had briefly worked with her hero Pedro Almodóvar on the 1997 film Live Flesh, All About My Mother was her first major role in one of his films and it started a creative partnership that has been mutually rewarding for the two. All About My Mother follows the story of a woman whose son is accidentally killed when struck by a car while trying to get an autograph from an actress portraying Blanche DuBois. The mother then goes on a journey to Barcelona to find the transvestite who fathered the son. There she meets a young nun, played by Cruz, who is pregnant by the same transvestite and HIV positive. The movie received raves from critics and is considered one of Almodóvar's best.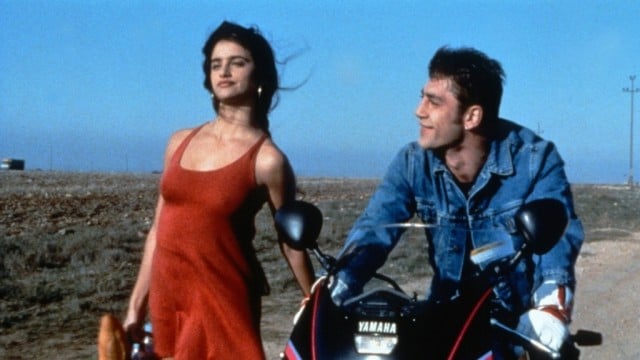 9. Jamón Jamón
This film was Cruz's first ever movie, and sees her acting alongside the Spanish actor who is now her husband, Javier Bardem. The dramedy explores the identity of Spain through various metaphors involving sexual desire and food (Jamón is the Spanish word for ham.) Cruz was only 18 when she made the film and her topless scenes turned her into a major sex symbol in the country. In addition to her beauty, she received compliments from critics on her performance and was nominated for a Goya award (the Spanish equivalent of an Oscar.)
Follow Jacqueline on Twitter @Jacqui_WSCS
More From Entertainment Cheat Sheet:
Want more great content like this? Sign up here to receive the best of Cheat Sheet delivered daily. No spam; just tailored content straight to your inbox.