9 Things You Missed at Bonnaroo 2014
Here's a list of the biggest shows and musical moments that happened at this year's Bonnaroo Music and Arts Festival in Manchester, Tennessee.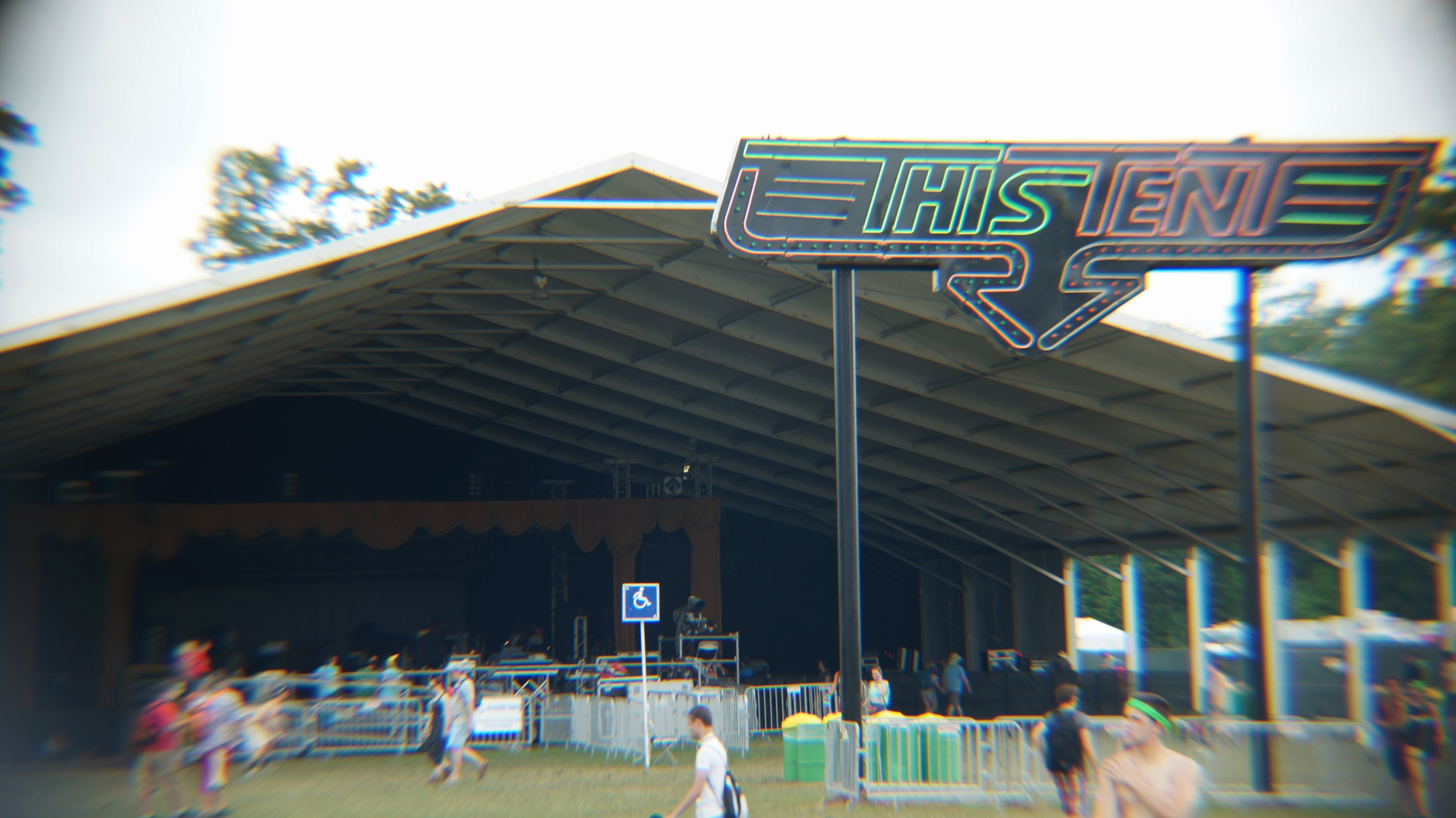 Neutral Milk Hotel reunion
In the spring of last year, fans of the eclectic indie rock band fronted by the reclusive Jeff Mangum got a wish that most had stopped hoping for a long time ago: a Neutral Milk Hotel reunion tour featuring the original lineup on the 1998 cult classic and second of the band's two records, In the Aeroplane Over the Sea. After that record was released, Mangum had a nervous breakdown and quit music entirely, leaving fans of the beautiful and acclaimed concept album with no new music from the genius behind Aeroplane for almost 15 years. The reunited band took the stage at This Tent on Friday and played much of Aeroplane. Mangum's face was hidden by a green baseball cap and giant beard, but that voice was unmistakable, leading to the most emotional show of the festival for fans who thought they'd never get the chance to see NMH live.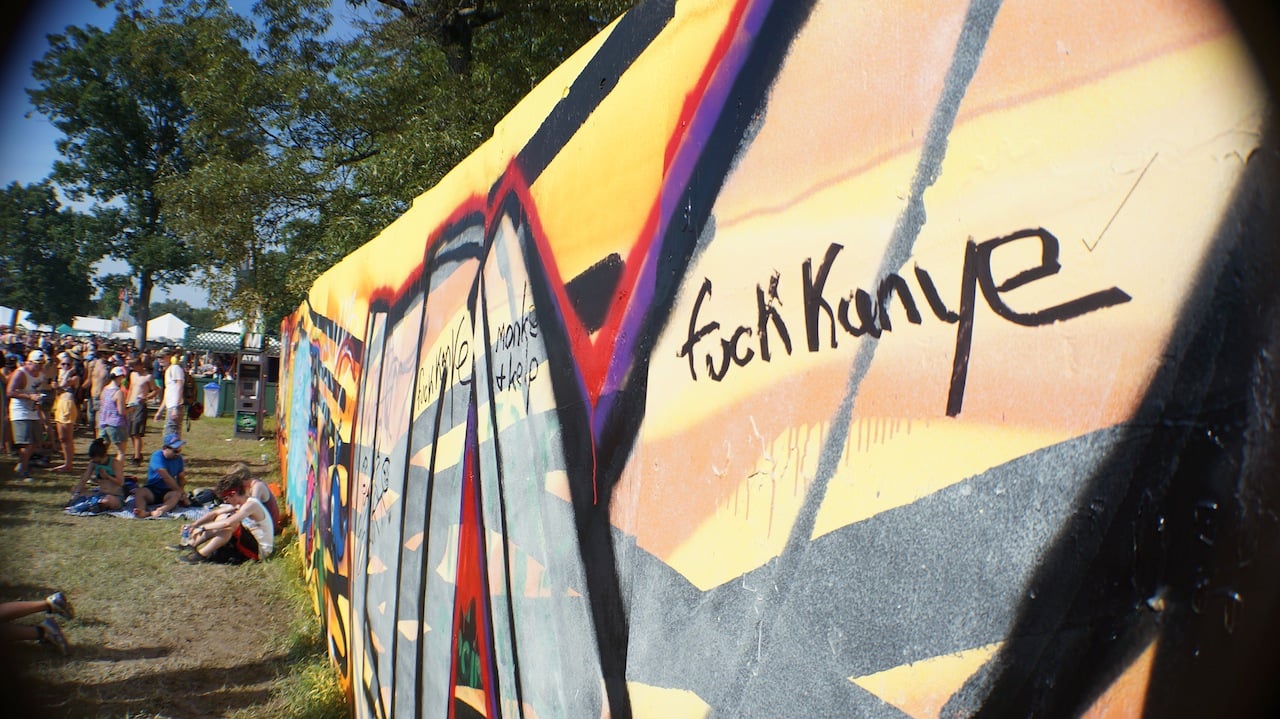 Kanye West's meltdown
Kanye West's headlining set at the What Stage on Friday evening was a complete disaster of self-indulgence that even fans were left feeling unsure how to respond to. Close to half of the critically acclaimed rapper's set was spent in a bizarre rant that targeted the media and praised Kanye. The longer Yeezy talked about himself, the more people vacated the main stage area, even though there were no other performers scheduled during his headlining slot. When he was rapping — including during Yeezus tracks "New Slaves," "Bound 2," and "Blood on the Leaves" — Kanye was great. When he wasn't, his comparisons of himself to Shakespeare, Henry Ford, and Walt Disney, as well as a long half-apology for the debacle when he headlined Bonnaroo back in 2008, were too much for many Bonnnaroovians to handle. It takes a lot to get those hippies to boo, but Kanye managed it.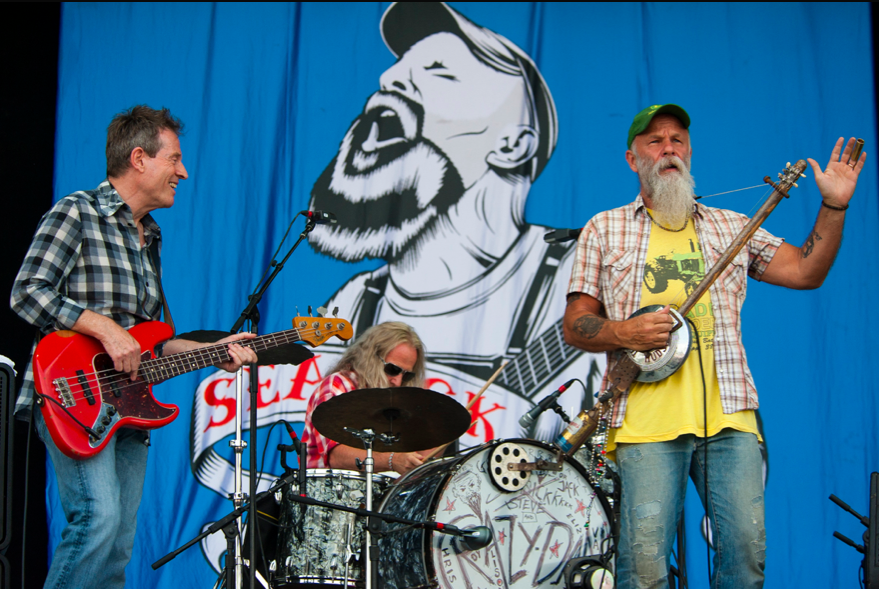 Seasick Steve gets the Led out
Blues slide guitarist Seasick Steve played the main What Stage early on Saturday and surprised the crowd that had gathered early (for Bonnaroo time, anyway) to catch his set by bringing out Led Zeppelin bassist John Paul Jones on bass while Steve played a variety of strange stringed instruments with a slide, including one made from a hub cap given to him by Saturday night headliner Jack White — Steve's 2011 album, You Can't Teach an Old Dog New Tricks, was released on White's Third Man Records and produced by White. Seasick Steve's set provided the most authentic blues tunes to be found on the Farm this year, plus the rare chance to see a member of Led Zeppelin perform.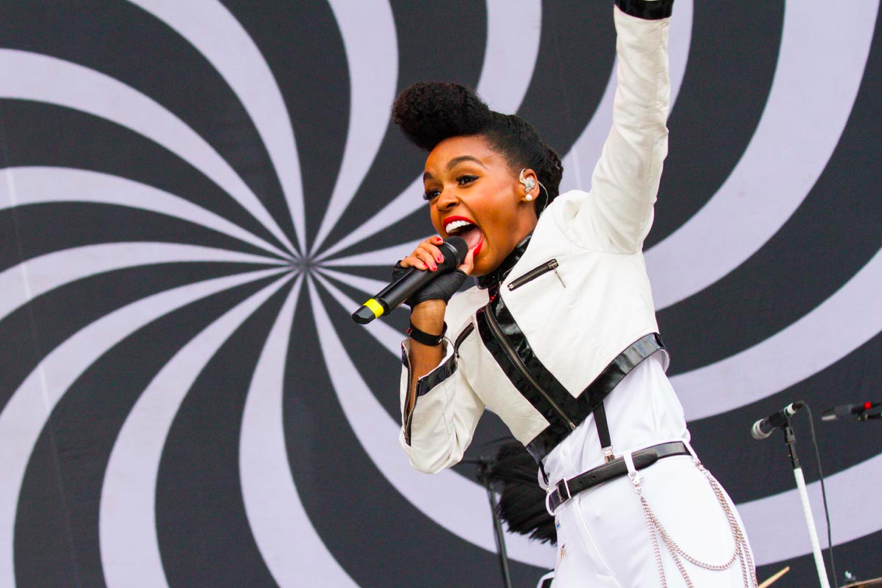 Janelle Monae as a psychotic android
R&B singer and sci-fi nerd Janelle Monae made a big entrance on Friday to "Also sprach Zarathustra," wheeled out on a gurney dressed in a straitjacket. She went on to use her hourlong set on the main stage to prove that is exactly where she and her band, decked out in signature black and white, deserve to perform. She played hits like "Electric Lady" and "Q.U.E.E.N." and ended her performance by jumping over the barricades and running through the crowd, chased by fans and a security guard, before jumping on the back of one of her roadies, who carried her piggyback-style offstage.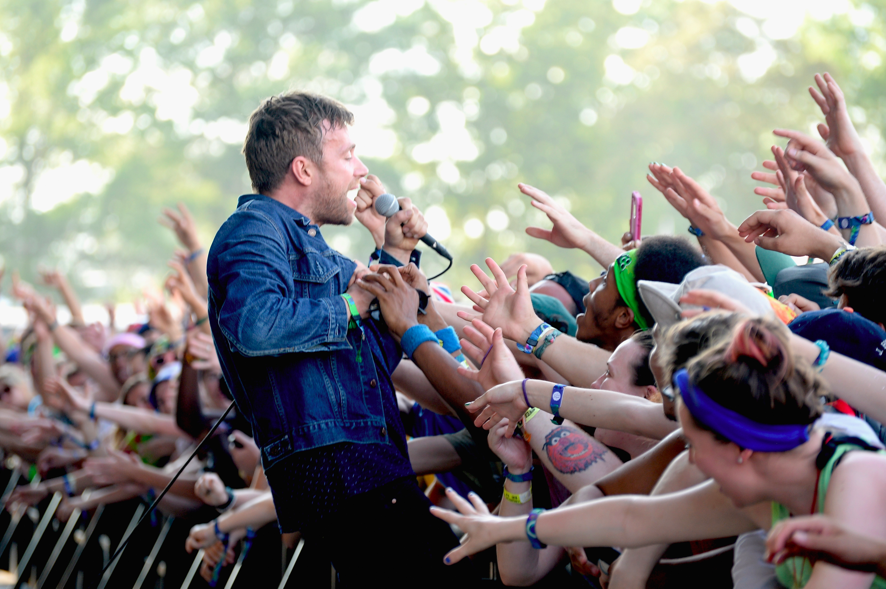 Almost a Gorillaz show
Damon Albarn, best known as the frontman of both the Gorillaz and Blur, played his first U.S. festival as a solo act in a midday set at the main stage on Saturday, using the opportunity to explore much of his catalog with those two bands as well as his debut solo album, Everyday Robots, which was released this spring. "I've never played a gig like this in America, and it's a dream come true," Albarn said during his set.
He also brought out rapper De La Soul for the Gorillaz's "Feel Good Inc.," and Del the Funky Homosapien for that group's "Clint Eastwood," both of which were met with great enthusiasm by the crowd. The Gorillaz are famously reclusive, with the project's revolving door of contributors not revealing themselves and instead releasing videos with animated monkeys as the band's members. The Gorillaz have only done one world tour during their decade-long career before an indefinite hiatus was announced in 2012, so Albarn's Bonnaroo set was the closest one can really get to seeing a Gorillaz show.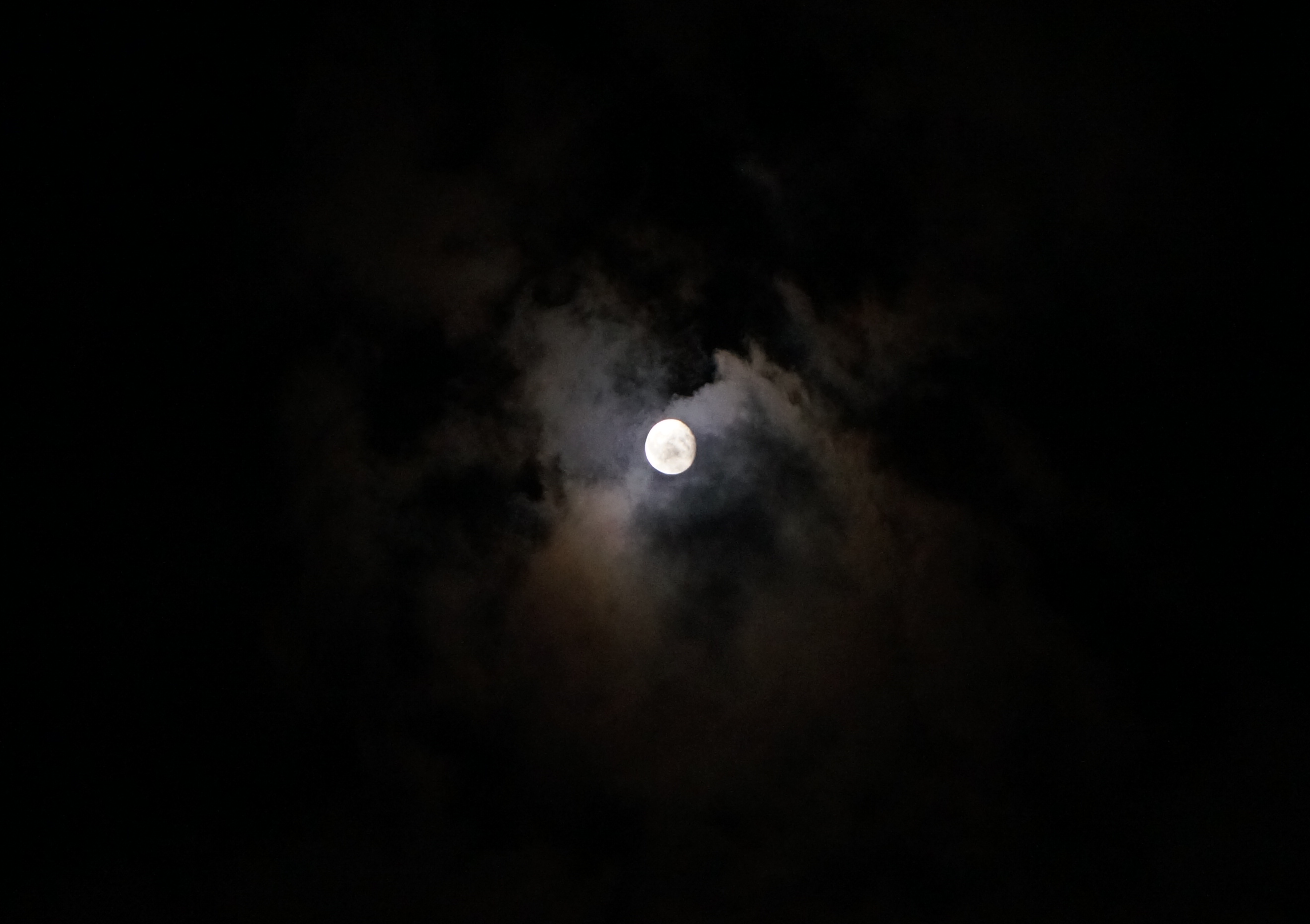 Nick Cave's gangster "Stagger Lee"
Nick Cave & the Bad Seeds were fittingly scheduled for a creepy midnight set on Saturday night. The critically acclaimed and impossible-to-categorize band played to a sparser crowd than a musician of Cave's caliber deserves, in part because Jack White played for almost three hours, cutting into Cave's set, and in part because the Bad Seeds aren't exactly a party band for a young crowd looking to take various illicit drugs and space out to Skrillex, who was also orchestrating a Superjam at midnight on Saturday. White encouraged the audience to check out both Cave and the Arctic Monkeys the next day. Those who showed up for Cave were in for a scary goth treat, as the singer swayed and leaned on the audiences' hands during the band's profanity-laced version of the traditional folk song about a bad-ass pimp, "Stagger Lee."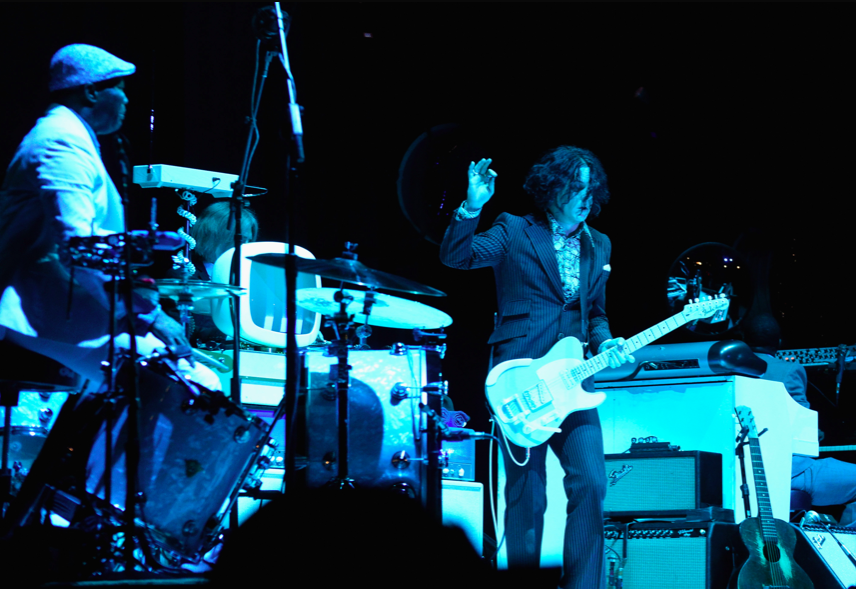 Jack White's "Seven Nation Army" singalong
Jack White used his headlining set at Bonnaroo to rock the faces off the kind-of hometown crowd (White lives in Nashville) for three hours on Saturday night, playing songs from across his expansive catalog, including material from the Raconteurs and the White Stripes, as well as songs from his first two solo records, 2012′s Blunderbuss and the just-released Lazaretto.
White's touring for Blunderbuss saw him utilizing two separate bands, the all-female Peacocks and all-male Buzzards, but with Lazaretto he combined members from both groups into a mind-blowing and genre-bending group that can do hard rock as well as they can do traditional country. As she is on the record, fiddle player Lillie Mae Rische was front and center during the show, singing during "Temporary Ground" and "Love Interruption," as well as performing a mean fiddle duel with multi-instrumentalist Fats Kaplin on "Lazaretto." White ended the evening with a massive singalong of the White Stripes' "Seven Nation Army" that was so loud it almost drowned out the band.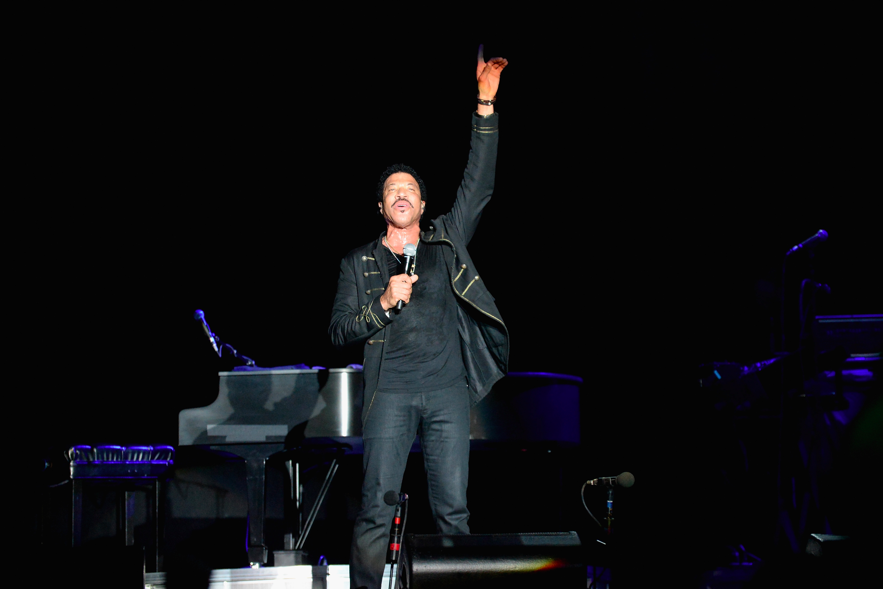 Lionel Richie's surprisingly funny jokes
Lionel Richie brought his All the Hits All Night Long tour to the Bonnaroo stage before Jack White on Saturday evening in a move that left some scratching their heads when the lineup was announced months ago, but the soft-rock king charmed his way into the audience's heart by poking fun at himself and letting his band, the Commodores, do its thing. Everyone at the festival older than 30 was there for his show, but he won over the younger crowd as well, with hits like "Brick House" and "Dancing on the Ceiling."
He pointed out a lookalike in the crowd who'd put on an afro wig and a fake mustache, and joked that he hadn't expected to find his long-lost son when he agreed to play the festival. He poked fun about the "Bonnaroo juice" being served to him in wine glasses — "This stuff is terrible" — and walked the audience through the best way to deal with heartbreak. "So you go home. You grab your album. You grab your cassette. You grab your 8-track … and you call on … Lionel … Richie!" was the hilarious prescription he gave for the heartbroken.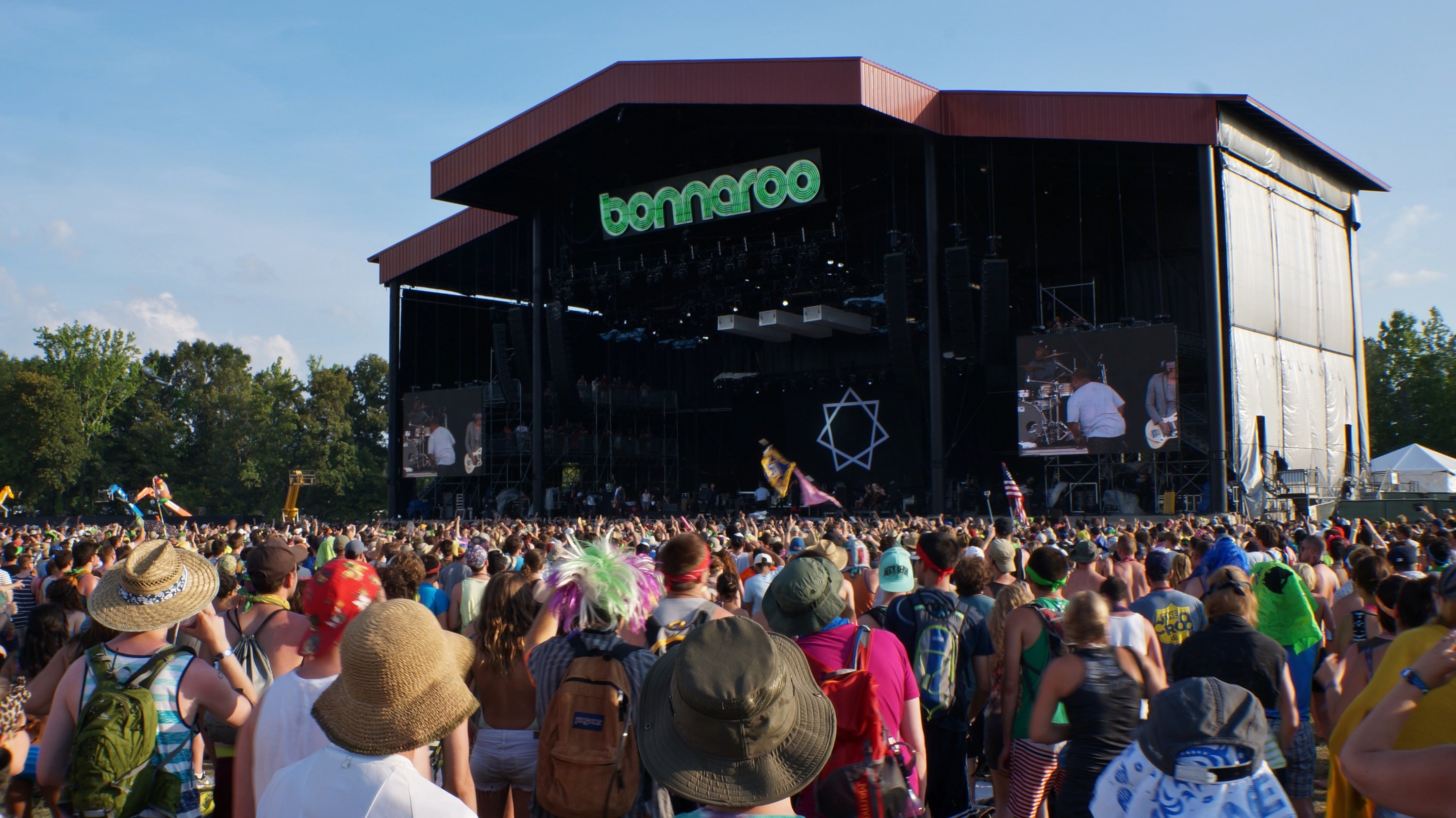 Elton John's duet with Ben Folds
Elton John used his headlining slot to play much of his iconic album Goodbye Yellow Brick Road, which reached its 40th anniversary this year. Whenever an older artist like John headlines Bonnaroo, some inevitably question how the young audience will respond, but the crowd sang along enthusiastically to hits like "Rocketman" and "Hold Me Closer, Tiny Dancer." One of the best things that Bonnaroo manages to do almost every year is bring artists from different generations together, and John's set exemplified this when singer-songwriter Ben Folds — who hadn't played his own set but was on the Farm for Friday night's Superjam — joined John on "Grey Seal."
More From Wall St. Cheat Sheet:
Follow Jacqueline on Twitter @Jacqui_WSCS