9 TV Cop Dramas That Took a Bite Out of Crime
Steven Bochco's seminal cop drama Hill Street Blues has been out of print and hard to find for years. Its first two seasons were released on DVD in 2006, but the final five seasons (many would argue the show got better as it went) have been highly valued collector's items, circulating on poor-quality VHS scans. Now, the fine folks at Shout! Factory have released a massive collector's edition box set of the entire series. We look back at some of the finest television cop dramas, a genre Hill Street Blues reinvented.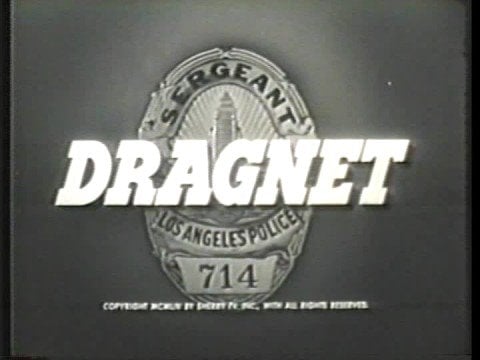 1. Dragnet
Baritone-voiced actor/writer/producer Jack Webb transcribed his popular radio program into a popular television program in 1952. Webb plays Joe Friday, a "just the facts," straight-shooting detective who stands in stark contrast to the current wave of television anti-heroes. Known for its verisimilitude and ripped-from-the-headlines stories, Dragnet is the proper progenitor of cop dramas, inspiring everything from Lee Marvin's M Squad to the satirical Police Squad! to Law & Order.
2. Police Squad
Leslie Nielsen was a straight-faced dramatist in classic cop dramas like M Squad before the film Airplane! turned him into a comedic icon overnight. In Police Squad! (the TV series was turned into the successful film series The Naked Gun after the short-lived show was canceled), Neilson and co. turn the tropes of M Squad and Felony Squad on their head, coating somber clichés with a fresh coat of slapstick. Nielsen plays bumbling detective Frank Drebin, a sort of Americanized Inspector Clouseau who catches the bad guys through sheer dumb luck.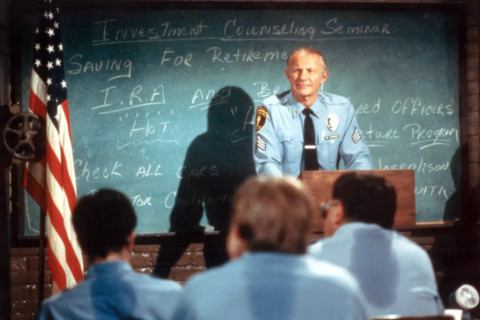 3. Hill Street Blues
Steven Bochco synthesized wavering, shaking handheld cameras with Robert Altman-esque overlapped dialog to create a gritty, sordid show set in a gritty, sordid city. Ranked first on TV Guide's 2013 list of the Best Television Dramas, Hill Street Blues changed cop dramas forever, eschewing the black-and-white good-guys, bad-guys dichotomy of such painful popularist stuff like CHiPs, in which the bad guys college students hitchhiking in more than one episode. The large ensemble cast of HSB was impermanent, as cops could actually die in this show, so every episode had a sense of immediacy.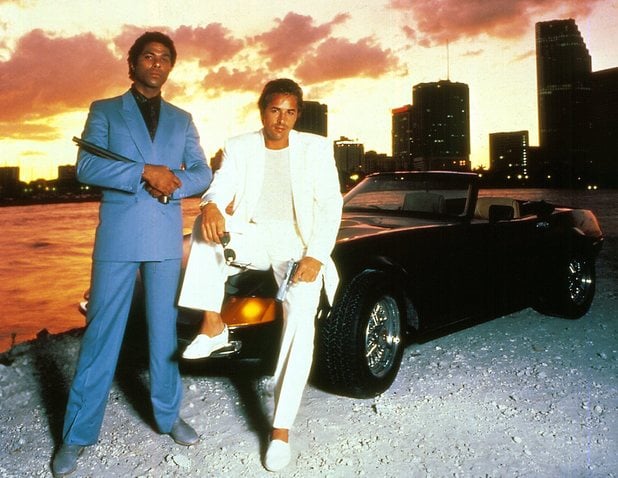 4. Miami Vice
Michael Mann was not the creator of Miami Vice, contrary to popular perception. He was integral to the show's blue-pink color scheme and cool tone, but he only wrote one episode. The show, which depicts the adventures of Miami hot-shot cops Crockett (Don Johnson, sans socks and adorned with designer stubble) and Tubbs (Philip Michsael Thomas), was created by Hill Street Blues alum Anthony Yerkovich. Dubbed "MTV Cops" for its pitch, the show was responsible for the number of cable subscribers doubling in one year. Being broadcast in stereo was to the '80s what DVR was to the mid-aughts.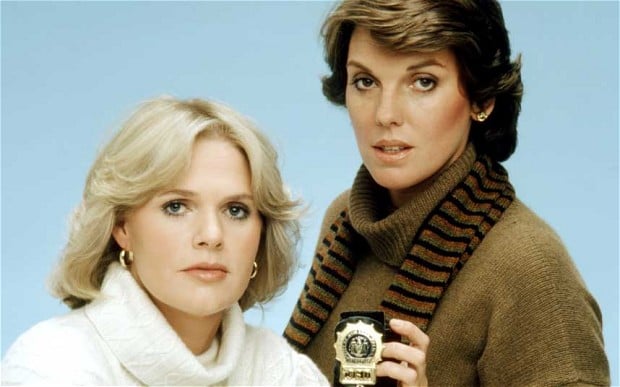 5. Cagney & Lacey
Though it was on network TV, this proto-feminist cop drama depicted drug addiction, abortion, civil rights issues, religious arguments, and other taboo topics. The two leads Tyne Daly and Sharon Gles (known to young'uns as the mom on Burn Notice) combined to win the Best Actress Emmy six years in a row, a winning streak that has yet to be surpassed by any show. One was a career-minded woman, the other a married mother. Their philosophical and political debates was the soul of the show, but the was no shortage of action or suspense.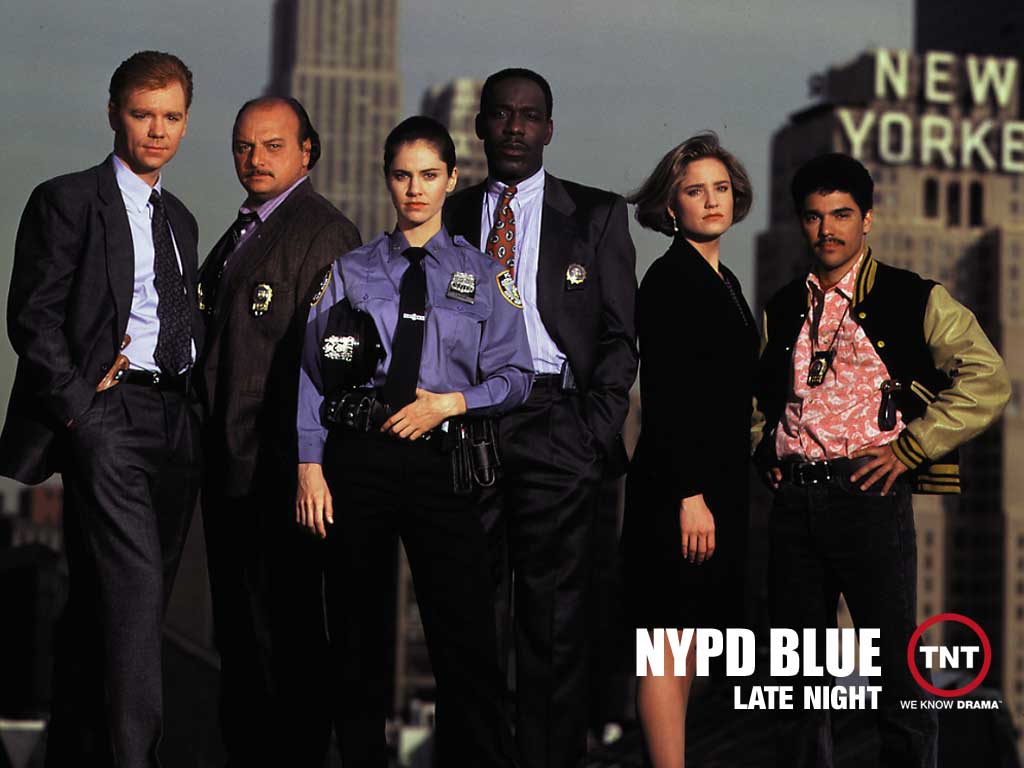 6. NYPD Blue
Steven Bochco's return to cop dramas was profound in its portrayal of squalor, violence, sex (there are butts on the show!) and drug use. The first season stars David Caruso as tough cop John Kelly, who has myriad problems in his personal life and three different facial expressions. His partner Andy Sipowicz (Dennis Franz, brilliant as the first great television anti-hero) begins the show as a bigoted drunk, but after Caruso left during season two for an ill-fated career in the movies, Sipowicz became the face of the show, and it was all the better for it. NYPD Blue is a spiritual predecessor to The Wire.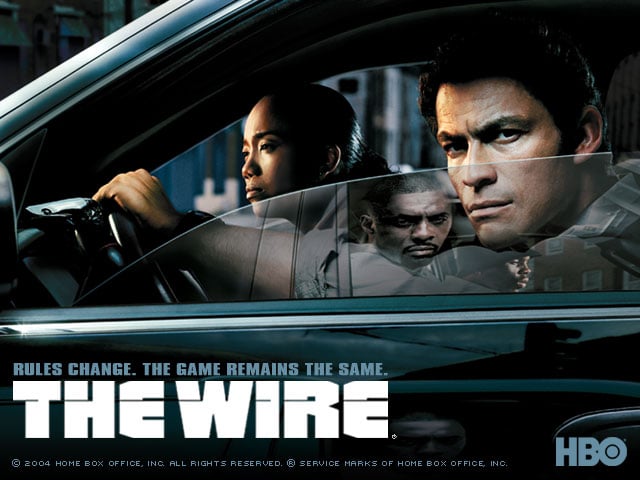 7. The Wire
What's left to say about David Simon's highly lauded show? It's been studied almost as much as Buffy, almost to the point where writing think-pieces about The Wire has become a cliché in online journalism. As is now television lore, the show was barely watched while it was on TV, but DVD sales and online streaming saw the Baltimore-based drama ascend to the top of the pantheon. It's the only show that rivals The Sopranos for the title of Best Television Show.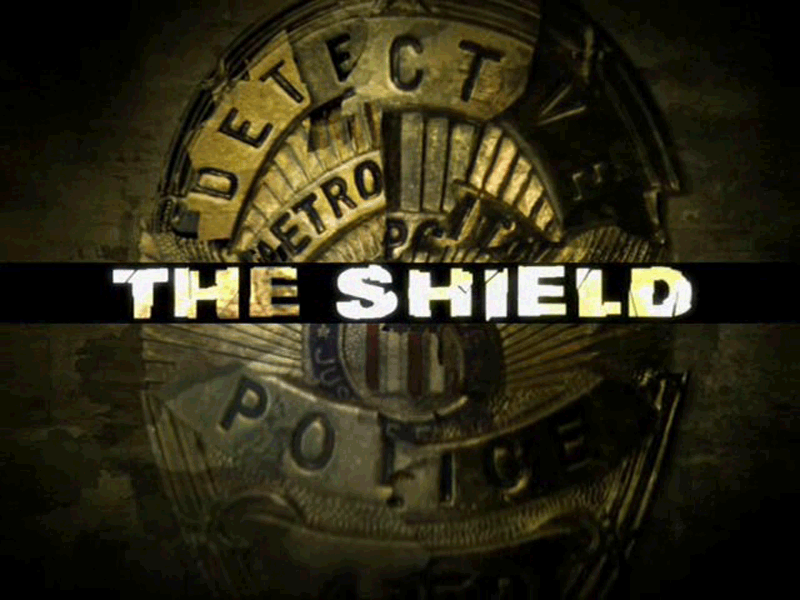 8. The Shield
Michael Chiklis leads a stellar coterie of actors. As Vic Mackey, a corrupt cop who doesn't so much straddle the line between good and bad, but rather obliterates the line, raising ethical questions with virtually every sentence he utters. Glenn Close and Forest Whitaker appeared in later seasons, but the supporting cast was great from the start: Walton Goggins has become an iconic face on television; even if you can't remember his name, you always know him as that guy.
9. True Detective
Yes, there's only been one (short) season so far, but who wasn't enthralled in the enigmatic story of Rust (Matthew McConaughey, stupendous and subtle in equal measure) and Marty (Woody Harrelson, also great)? The show spawned countless Internet theories and inspired TV geeks to freeze-frame every shot of the show, vivisecting tiny details for clues. The show even broke HBOGO. And even though Nic Pizzolatto's show didn't quite deliver the climatic ending we'd all wanted, Rust's monologues on time being a flat circle and the darkness and the light became instant classics. In a world of Internet hyperbole and instant gratification, True Detective offered a fleeting breath of fresh air — decrepit, grotesque, existentialist fresh air.
More From Wall St. Cheat Sheet: