9 TV Dramas You Do Not Want to Miss in 2015
With so many great shows on television these days, it's harder than ever to keep up. 2015 has been a great season for TV so far, with the introduction of several amazing new shows, as well as the latest seasons of returning favorites. While there are plenty of great dramas to tune into, there are several out there that you definitely won't want to miss. Here's a look at 9 must-watch, guy-friendly dramas. These selections range widely in theme – from political to fantasy – so you're guaranteed to find something that suits your taste. (Note: this list only includes shows that are currently on air.)
1. The Americans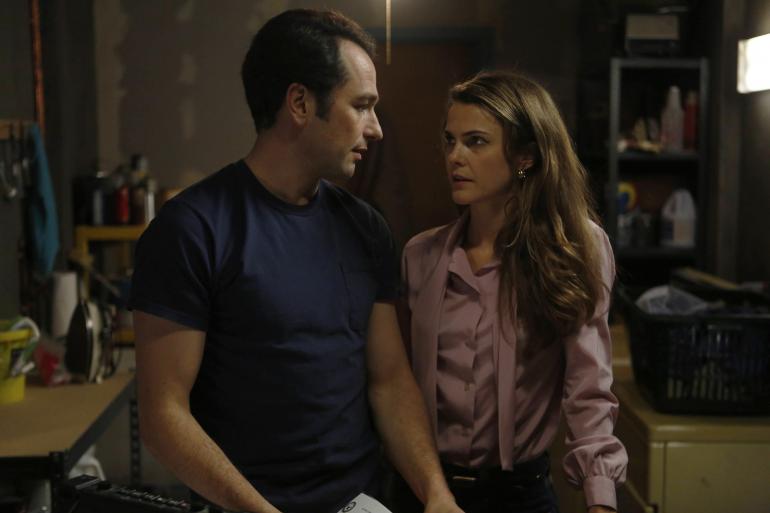 The FX series, which centers on Philip (Matthew Rhys) and Elizabeth (Keri Russell), two Soviet spies in 1982 who pose as ordinary American parents, is hands down one of the best dramas currently on TV. Incredibly acted and well-written, the show has managed to keep the bar high with suspenseful and twisty action over its three-season run. In fact, season three, which wrapped in April, featured some of the most jaw-dropping reveals yet. And there's plenty more revelations to come. The show has already been renewed for a fourth season, which kicks off in 2016.
2. Better Call Saul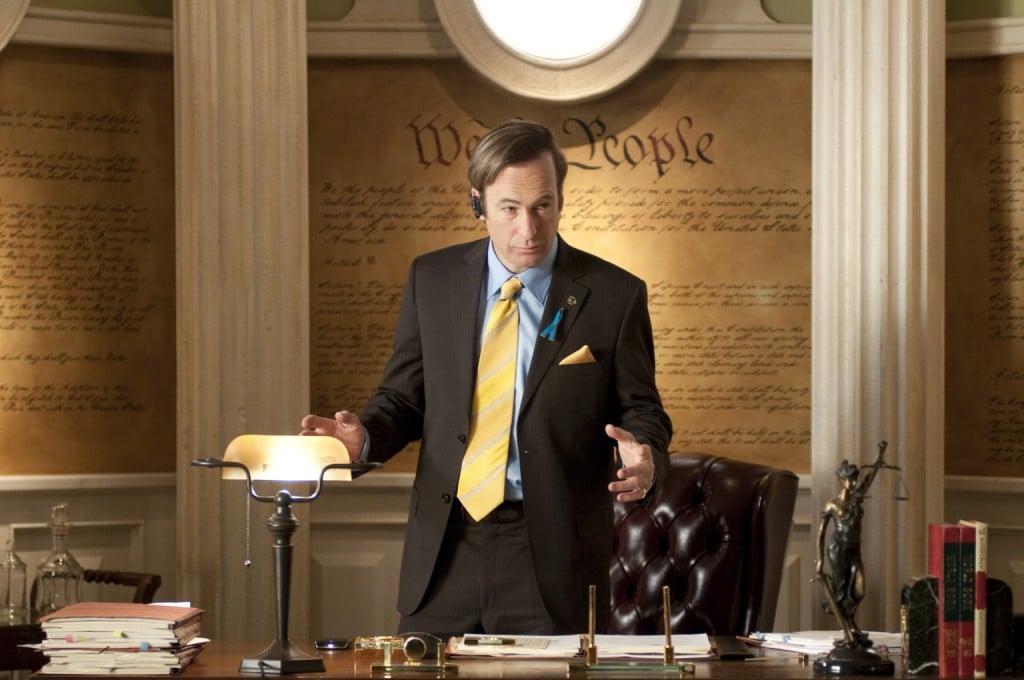 To say the Breaking Bad spin-off had near-impossible expectations to meet would be putting it mildly. Faced with the all-too-tricky job of using characters from what is widely considered one of the best TV shows of all time, the series managed to not only meet these expectations, but surpass them. The show managed to be so much better than many expected, with a darkly comedic tone that avoids all the tropes of your typical spin-off drama. Combined with a stellar lead performance from Bob Odenkirk, Saul's smart voice differentiated it not only from its predecessor, but also from everything else on TV.
3. Game of Thrones
Though its latest season may have had its iffy moments, you can still count HBO's sprawling fantasy drama as a sure thing. Headed into a sixth season, the show still manages to consistently shock, horrify and, at times, anger its audiences. The series has remained a steady hit (even after receiving backlash for a controversial rape scene in its most recent season) and continues to go full-throttle, never pulling back on the bloody action and unexpected thrills. With a sixth season currently in the works and a possible prequel in development, fans can expect Game of Thrones to have a lasting impact on both television and all of pop culture.
4. The Walking Dead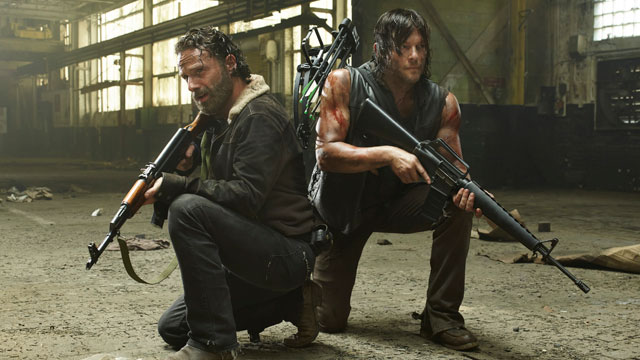 AMC's zombie drama has the highest total viewership of any series in cable television history, with even its fourth and fifth seasons averaging the most viewer in the key 18-49 key demo of all cable or broadcast television show. That's quite a feat, but not a surprise, given the sterling reputation the series has established over its five-season run. Upon premiering in 2010, the show earned high praise for putting a new, intelligent spin on the overloaded zombie genre. It's only continued to excel since then, thanks to consistently thrilling action, compelling characters, and (obviously) plenty of gore. In addition to an upcoming sixth season, the show has also inspired a companion series Fear the Walking Dead.
5. Daredevil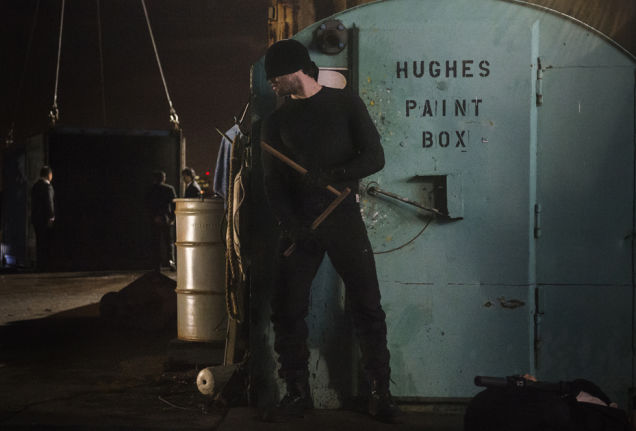 One of Marvel's grittiest superheroes finally got the adaptation he deserved earlier this year with this acclaimed Netflix series. Featuring a dark, no-nonsense dramatic flair while still staying faithful to the original comics, the show was more edgy crime drama than your typical superhero story and that definitely worked in its favor. Aside from being arguably Marvel's most mature title to date, the series was also boosted by spot-on performances from star Charlie Cox and an awesomely terrifying Vincent D'Onofrio. With such an overwhelmingly positive response from critics and audiences alike, it's no wonder Netflix is working on season two for 2016.
6. Orange is the New Black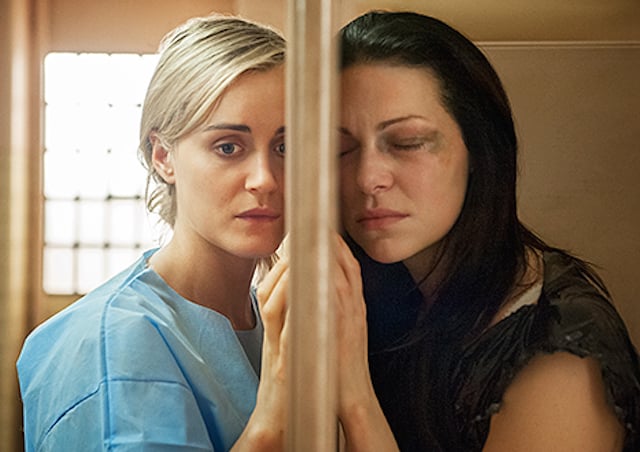 Three seasons in, OITNB remains a triumph. With so many background stories to tell, the show could easily get overcomplicated. Yet, it remains as compelling and watchable as ever, in large to the truly stellar actresses that make up the cast. The third season in particular was better than ever, balancing weighty topics like faith and motherhood with lots of lighthearted and genuinely funny moments. The best part about this show? Regardless of which characters you love or hate, you end up feeling like you know all of them and you want to hear their stories. In the end, that's what makes this series so appealing to such an all-encompassing audience.
7. Empire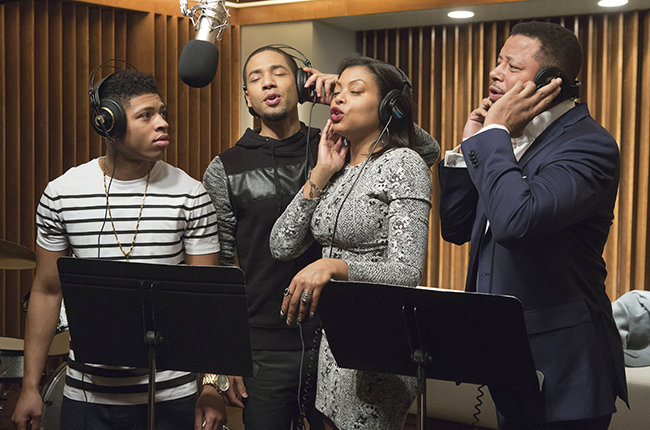 The hip-hop music-themed drama was one of the biggest freshman hits of the season and for good reason. Between the stellar cast (including Terrence Howard and the too-good-to-be-true Taraji P. Henson), the catchy music (Empire's season one soundtrack beat Madonna's new album to top the Billboard 200 chart) and the plethora of celebrity cameos (Naomi Campbell, Jennifer Hudson, Patti LaBelle), it's hard not to be addicted to this series, co-created by Lee Daniels and Danny Strong. Season two, which is hitting Fox this fall, will get even bigger, with Chris Rock, Alicia Keys, and Lenny Kravitz set to appear on the show.
8. Bloodline
Netflix's first family drama centers on the Rayburns, who own and run a hotel in the Florida Keys and are thrown into turmoil when the black sheep of the clan shows up. The show starts off slowly and the suspense takes time to build, but those willing to stick around past the first few episodes will see not only a considerable uptick in momentum, but also a story that manages to successfully confront the complexity of familial dynamics. Plus, with an A-list ensemble cast including Kyle Chandler, Ben Mendelsohn, and Sissy Spacek, you can't really lose. If you get hooked, a second season has already been ordered for 2016.
9. The Flash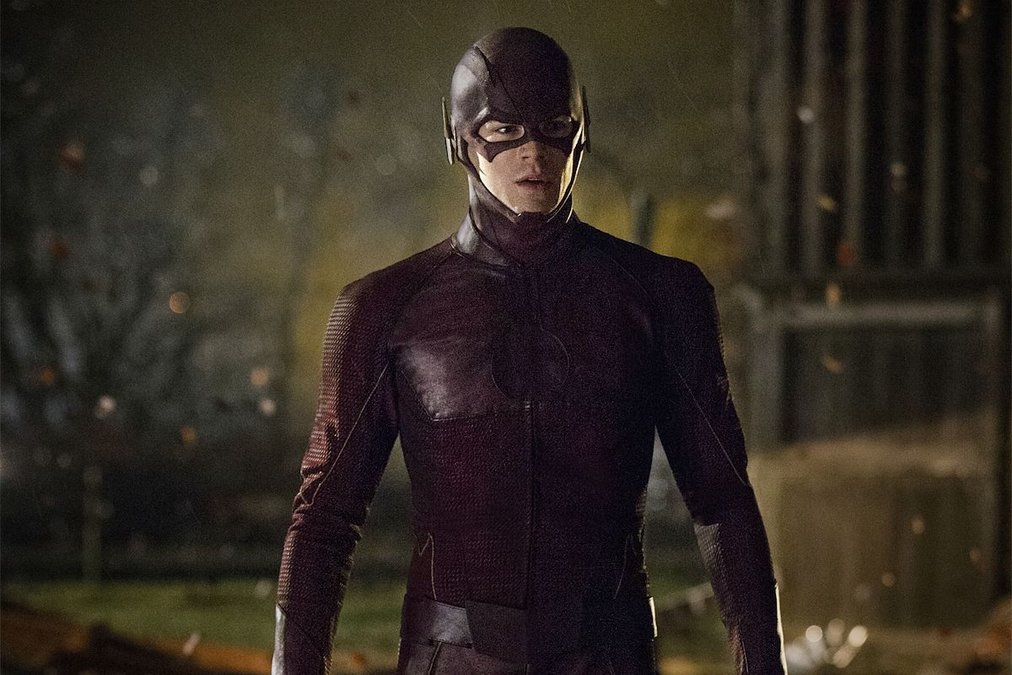 Starring Grant Gustin as the titular speedster, The Flash is arguably the best superhero show on network TV right now. In it's freshman season, the hero battled all kinds of awesomely strange villains, including a super-intelligent evil gorilla named Grodd. Thanks its charismatic lead and likable supporting characters, the series started off strong. But the latter half of the season stepped up its game even more, introducing elements of time travel and several surprising twists. The show is compelling, lighthearted, and most importantly, really fun to watch.
More from Entertainment Cheat Sheet:
Want more great content like this? Sign up here to receive the best of Cheat Sheet delivered daily. No spam; just tailored content straight to your inbox.