'90 Day Fiancé': Angela Deem Jokes During the Tell All That She Wishes She Had Met Elizabeth Potthast's Father Before Marrying Michael Ilesanmi
On the first part of the Tell All for season 5 of 90 Day Fiancé: Happily Ever After, the drama is heating up. But just because it's a virtual Tell All doesn't mean it's any less entertaining. On the contrary, it seems to be even more full of drama watching the cast members go at each other.
Andrei Castravet and Elizabeth Potthast Castravet had a large portion of the first episode dedicated to them and their family drama. And at one point, Angela Deem makes a hilarious joke about Elizabeth's father, Chuck.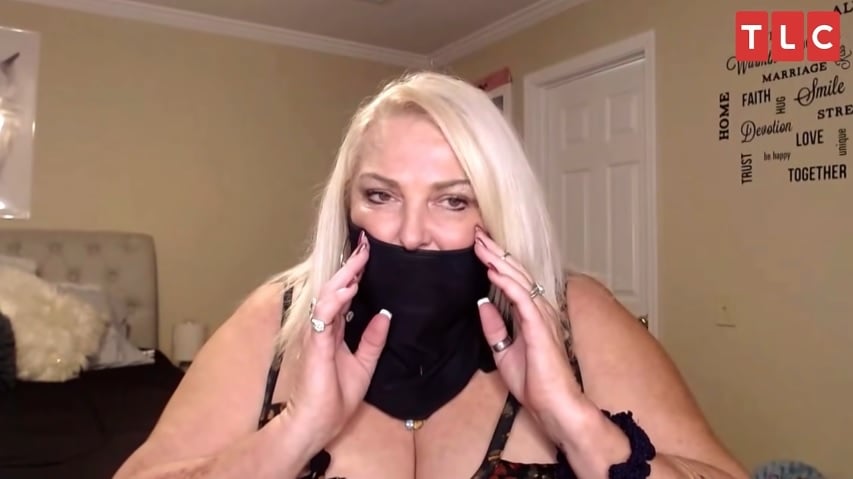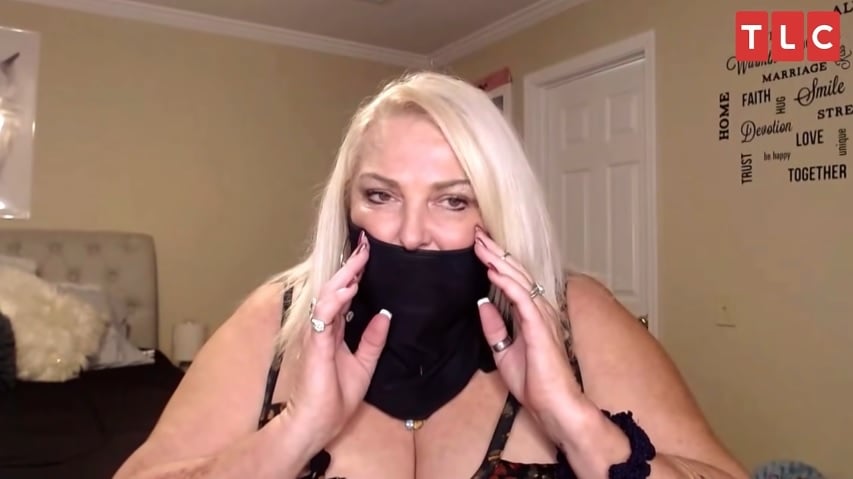 Andrei Castravet and Elizabeth Potthast Castravet's relationship takes up a significant portion of the first part of the Tell All
Shaun Robinson, the host of the Tell All, takes the time to speak with Elizabeth and Andrei about all the problems they've faced recently, especially in regards to the drama that went down in Moldova during their second wedding. Plus, everyone is there to put their 2 cents in, including Elizabeth's father, Chuck, her brother, Charlie, and her sister, Jenn.
Chuck is asked if he thinks Andrei is using him and his family. "I would hope not," Chuck says. "Because what I do for my family is out of love. You know? And I want to see them be successful in life. Any parent wants that for their kids. I just, I don't want to believe that, because that would really crush me."
Jenn questions that, and says he saw Andrei "telling" Elizabeth to ask their father to pay for the wedding. Andrei says it's a "tradition" because Chuck paid for other kids' weddings.
RELATED: '90 Day Fiancé': Fans React to Angela Getting Into an Argument With Tammy During the Tell All
Shaun asks Chuck how many weddings he's paid for, and he starts counting and comes to the conclusion that he's paid for four weddings. Jenn corrects him, and says he didn't pay for her wedding. Jenn asks Charlie if their dad paid for his, and he says he didn't either.
Shaun then asks Chuck if he feels like he is being "taken advantage of," and if he's just being seen as a "wallet."
"Yeah, I do," Chuck admits. Elizabeth says she works for her father, and he isn't just giving her money.
Angela jokes that she wishes she had met Chuck before marrying Michael
Angela gets involved next, and chimes in with her 2 cents. "I'm just sitting here thinking, I wish I had met Elizabeth's daddy before I married Michael," Angela jokes. She laughs hysterically, and everyone else does as well.
Elizabeth holds her mouth with her hands, and says, "You're going to make Michael jealous."
Angela continues weighing in on the situation with more of her thoughts. "I really think Dad and him in the long run are going to be partners," Angela says.
How will the rest of the Tell All play out? We'll find out soon enough with the next two parts left to go. Hopefully, there won't be too much drama.