'90 Day Fiancé': Angela Deem Says She and Michael Are 'Probably Done' if This 1 Thing Doesn't Happen
Angela Deem and Michael Ilesanmi are gracing our screens yet again on Season 7 of TLC's 90 Day Fiancé. 53-year-old Angela, a mom of two and grandmother of six who hails from Georgia, and Michael, a 31-year-old from the country of Nigeria, have been together for three years.
In previous seasons, the couple struggled with infidelity on Michael's part, argued about infertility, and worked their way through Angela's possessiveness. Still, on the Dec. 8 episode of 90 Day Fiancé, "Premature Departure," Angela said the couple was still very much in love as they awaited Michael's upcoming K-1 visa interview.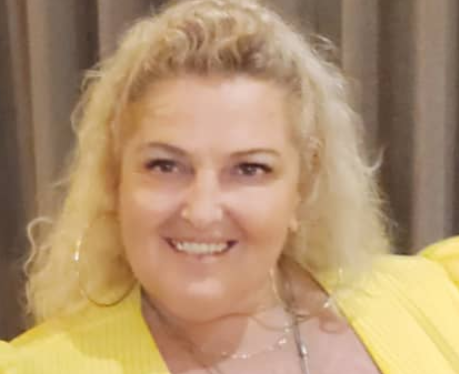 Angela told '90 Day Fiancé' viewers she still has 'trust issues with Michael'
Angela Deem's big return to 90 Day Fiancé Season 7 began with a little bit of Botox. "I want to look as fresh as I can and maybe a little younger. Okay, maybe a lot younger," Angela told TLC producers. She added, "I'm getting Botox to impress my fiancé Michael."
Angela admitted that others had sometimes told her her much younger fiancé was "out for a visa and he's scamming me. I frankly don't like that, but we've had our fights." She said that some of her friends and family didn't believe their relationship was the real deal, but she and Michael always managed to work things out in the end.
The 90 Day Fiancé star also admitted, "So I still have trust issues with Michael. But despite the arguments Michael and I have, we always come back together. We still love each other." She even declared that her Nigerian fiancé was her soulmate, gushing, "I finally found the one. I just felt it with the first kiss."
Michael will be expected to help out with Angela's grandkids in the U.S.
Angela's family also featured prominently in the episode, especially because Michael would be expected to help out with Angela's six grandchildren and other family members if he passed his upcoming K-1 visa interview.
In addition to her six grandchildren, the 90 Day Fiancé star explained that she also helped to take care of and financially support her 78-year-old mother and her adult daughter Skyla. Angela's daughter Scottie Deem is currently behind bars serving a 20-year sentence for child molestation charges, so her children live with Skyla and Angela for the time being.
The 53-year-old made it clear that her younger man couldn't expect to become another one of her dependents when he made it to Georgia. "Michael is going to be Mr. Mom," Angela told producers. "It's not going to be kick back, lay back playing Playstation and watching television."
The '90 Day Fiance' couple argued about Michael's upcoming K-1 visa interview
Angela and Michael also butted heads over video chat about Michael's visa application. "He has to show the government officials that our relationship is 100% real," Angela explained.
The grandmother told her fiancé over the phone, "I'm sweating to death worrying about this visa now."
But Michael couldn't have seemed more confident, insisting that their love would win out in the end. "Don't worry. I got this," he reassured his fiancée.
Angela explained that the involved interview process would include providing proof of their in-person visits and ongoing relationship, questions about her family, and even proof of their video calls and online chats. "If he doesn't take this seriously, the government officials will not take it seriously, and his a** gonna be denied," she worried. And because of her family, she said in no uncertain terms that she wouldn't ever be moving to Nigeria.
"If you screw up, we'll be done," Angela warned Michael. "This is our time," he insisted in response.
To 90 Day Fiancé producers, Angela reiterated that she wouldn't be chasing after him anymore if the interview was a bust. "If Michael fails this interview, I told him, we're probably done. What else is there to do?…I don't have the strength. I'm not getting younger. It's either the K-1 or k-done," she quipped.