'90 Day Fiancé': Angela Says 'Voodoo' Is Responsible For Her Bad Luck With Michael
53-year-old Angela Deem of Hazlehurst, Georgia, and 31-year-old Michael Ilesanmi of Lagos, Nigeria, have struggled on Season 7 of TLC's 90 Day Fiancé to find a way to be together. The couple has been together for several years after meeting online, but their road to commitment and love has been rocky. 
Most recently, on the Dec. 29 episode of 90 Day Fiancé, "I Don't Have a Choice," Angela and Michael wrestled with the aftermath of Michael's failed K-1 visa interview. While Angela hit the ground guns blazing, ready to fight for her man to marry her in the U.S., Michael had a new plan in mind for the couple to finally come together in the same country.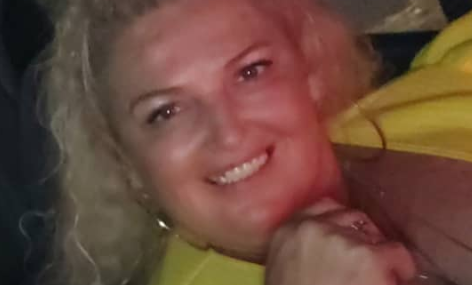 Angela said she was ready to 'fight like hell' for Michael
As Angela and Michael's segment of "I Don't Have a Choice" opened, Angela reflected on the devastation and heartbreak she felt after finding out Michael failed his K-1 visa interview. "I'm losing my mind right now. I've never seen Michael so upset," she told 90 Day Fiancé producers.
The grandmother of six looked back at all the time, money, and effort they'd put into staying together. "We've been working so hard on this. It's devastating to think this is the end of the road," she lamented. 
She added that it was her "taxpaying right" to bring Michael to the U.S. if she could afford him. "Quit protecting people that don't want to be protected. I protect myself," she said.
However, the TLC star said she wasn't going down without a fight. "I'm getting ready to fight like hell," the 90 Day Fiancé star declared. 
The '90 Day Fiancé' star's lawyer advised her to appeal
Angela headed to a visit with her lawyer, Lew Tippett, to find out more about the next steps in the K-1 visa process…or if the couple had any hope at all to be together on American soil. 
Lew told his client that Angela and Michael didn't have to give up just yet. He explained that the American embassy in Nigeria had recommended a denial, but the deal wasn't sealed. "We haven't gotten an official denial yet," he explained. "The denial is probably coming."
Angela's attorney told her they could appeal after an official denial with more evidence of their genuine relationship. Their lengthy telephone conversations, for example, could potentially be of interest in the application process. However, no matter what, Lew told the 90 Day Fiancé star that a denial would likely add a minimum of six months to the process of bringing Michael to the U.S.
Angela was devastated because she already had an engagement party in Nigeria for Michael's mom. Now, she wanted her own mom to be involved in the wedding in the United States. But if Michael's visa was denied, they might have to have the wedding in Nigeria before he could legally come to the U.S. "We can't do the marriage in Nigeria because my mom's sick," she explained to TLC producers, heartbroken.
Michael's lawyer had a different idea to bring the couple together
Michael also visited with his own attorney in Nigeria. She had an altogether different idea of the situation. In particular, she didn't believe an appeal from the 90 Day Fiancé couple would be of much use. 
"The chance of appealing his kind of application," she explained, was very low, "because they hold the decision of the consulate officer in very high regard."
Instead, Michael's attorney suggested that Michael and Angela file for the K-3 visa. Under the K-3 visa, Michael and Angela would marry in Nigeria and use their legal marriage in Nigeria as "proof" that they were in a legitimate relationship. Then, they could head to the U.S. together. 
"Then they have a stronger legal position," Michael's lawyer explained.
Angela said bad luck was keeping them apart
Later in the episode, as she hastily packed for a long flight to Nigeria to visit Michael, Angela desperately searched for her lost passport. Her kids and grandkids hunted for the documents, too, before Angela found her passport in her suitcase. 
"I had already looked there. See, that's the voodoo I'm talking about," the 90 Day Fiancé star declared, holding up her passport. "I know y'all don't believe me." 
Angela's family wasn't so sure, but Angela explained to producers that she was convinced "bad luck" or a curse was working to keep her away from her fiance. "I believe there's voodoo working against me and Michael," she confessed as her family looked on, skeptical, just before she headed out to the airport for another international flight.