'90 Day Fiancé': Annie and David Put Out Some Hilarious '90 Day Fiancé' Themed Christmas Greetings
Annie Suwan Toborowsky and David Toborowsky struggled mightily at first to make their relationship work on TLC's 90 Day Fiancé. The pair met while David was visiting Annie's home country of Thailand, quickly hit it off, and decided to apply for a K-1 visa so Annie could join her fiance in the United States. 
But things didn't go smoothly in the beginning. Annie and David's major age difference, as well as David's heavy drinking and the couple's financial struggles and difficulty in finding adequate housing, caused conflicts early on in their engagement. 
Since then, David and Annie have become unlikely fan favorites. The couple is hilarious on the spinoff 90 Day Fiancé: Pillow Talk, and they frequently offer paid fan shoutouts through Cameo. Over the holidays, they cemented their place as one of the most beloved couples in the 90 Day Fiancé franchise with some satirical TLC-themed seasonal greetings.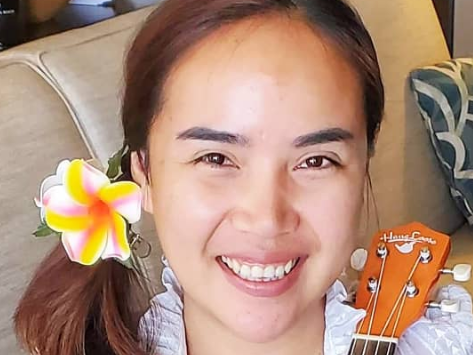 Annie poked gentle fun at other '90 Day Fiancé' castmates in her holiday message
Annie and David each shared a romantic photo of themselves on Instagram just before the holidays. Annie added a cute caption that referenced a few of her 90 Day Fiancé stars and their most memorable moments on the show. 
"Merry Christmas to my dear friends, fans and [family]. 2020 may ET and all the Aliens plus Uncle Bo bless all of us," she wrote in reference to 90 Day Fiancé Season 7's Mike Youngquist, who believes in ancient aliens instead of deities and lives in rural Washington state with his quirky Uncle Bo. 
Annie continued, "This year has gone by [too] fast. Leave all negative feelings behind in 2019 and may 2020 bring everyone health, happiness and prosperity."
"May Santa bring everyone a Jihoon Family Toilet so we can have a Good Clean Anal in 2020," the 90 Day Fiancé star ended, this time referencing Deavan Clegg's husband Jihoon Lee from 90 Day Fiancé: The Other Way and his description of a bidet.
Fans couldn't get enough of Annie's signature humor
Annie has become one of the breakout stars on TLC's 90 Day Fiancé and its many spinoffs. Fans love her for her openness, her off-the-wall, raunchy sense of humor, her self-deprecating jokes, and her willingness to laugh at herself. Some 90 Day Fiancé viewers have even suggested that Annie and David get their own spinoff or miniseries.
"It's so true…you guys are fantastic on pillow talk," wrote one fan under Annie's Instagram holidays greetings. "When Annie laughs…that alone makes me crack up." 
Another Instagram user declared, "Best. wishes. ever. Happy holidays to you and @toborowsky_david. Looking forward to your hilarious commentary on TLC this year!" "You should be a comedian you're really funny," another commenter agreed. 
David made his own good-natured jokes at '90 Day Fiancé' cast members' expense
David and Annie also recently made an appearance in a holiday greetings video with some of the other 90 Day Fiancé: Pillow Talk cast members, like Loren and Alexei Brovarnik, Dean Hashim and Tarik Myers, and Colt and Mother Debbie Johnson. 
David, who frequently interacts with other 90 Day Fiancé cast members on social media, added his own funny caption. "We wish everyone a Happy Hannukah and A Merry Christmas to all," he wrote on Instagram. "We hope everyone has fun and gets all the gifts they want such as a Steak Dinner, but do make sure it is cut on the bias."
He tagged 90 Day Fiancé frequent-flyer Darcey Silva, who had that infamous blowout fight about cutting steak on the bias with her Dutch ex Jesse Meester on an episode of 90 Day Fiancé: Before the 90 Days.