'90 Day Fiancé': Annie Suwan is Making Masks for Coronavirus and Fans Love It
90 Day Fiancé fans may be disappointed to hear that the show's tell-all episode is delayed by coronavirus (COVID-19), but they're thrilled with how one of the cast members is addressing the situation. Annie Suwan, who married David Toborowsky on their season of 90 Day Fiancé, has pledged to help sew masks in an effort to assist with the PPE shortage during the ongoing coronavirus crisis.
Annie Suwan pledges to sew masks for coronavirus
David Toborowsky took to Instagram recently to reveal that his wife and fellow 90 Day Fiancé star, Annie Suwan is working hard to help relieve those without PPE during the coronavirus outbreak. 
Toborowsky posted a picture of Suwan with a sewing machine and plenty of supplies. Suwan is looking cheerful and throwing a peace sign for the camera. He captioned the photo, "Annie's Kitchen is temporarily closed because The Annie Factory is open until the end of Covid 19. She will be making as many masks as she can. Stand by for more info. Be safe, be happy and we will Kick Covids A**. We love you all and if we all stick together nothing bad can happen."
Fans of Toborowsky and Suwan will know that Suwan "closing" her kitchen is a big deal for the dynamic duo. Suwan is famous among fans for her outstanding and frequently utilized cooking skills. 
Just a day prior, Toborowsky posted a photo of two cute custom masks made by Annie Suwan for themselves, and for their family and friends as well. It's clear that Suwan is putting her crafting skills to good use.
'90 Day Fiancé' fans are loving Annie Suwan's efforts
Annie Suwan and David Toborowsky can be polarizing for some fans of 90 Day Fiancé, but regardless of their usual feelings, they all seem happy to see Annie Suwan working hard to help others in need. 
One Redditor shared Toborowsky's post on Reddit, and wrote, "Annie doing her part! I think she has such a good heart."
"During their season I couldn't stand Annie and David. Now they are one of my favorites ! I just LOVE them!" added another user. 
Another commented wrote, "When i first saw them on the show, i always thought she was using him. But seeing her on Pillow Talk, I can see that she is a genuine person, and that she loves David. Good on her, and good on them. They are my favourite couple tied with Loren and Alexei."
One fan suggested that Annie Suwan puts the rest of us to shame. They wrote, "She is far too wholesome and respectable for the 90 day franchise. The horrid things people were saying about her for a while, just plain bullying and ugliness, still rankles with me. Hers is a nobler soul than mine."
David Toborowsky pushes back against trolls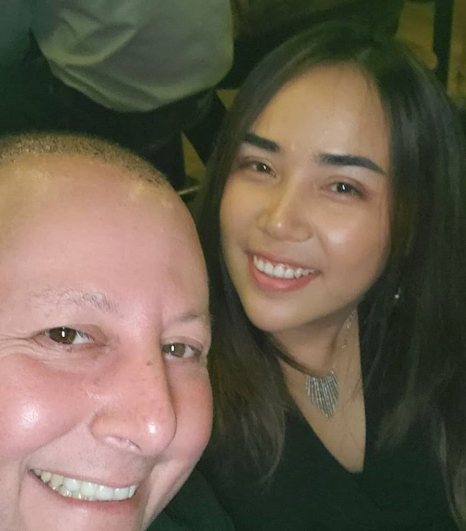 Unfortunately, fans aren't always on Annie Suwan's side. Recently, some viewers have expressed distaste for Annie Suwan's behavior on Pillow Talk, suggesting that she's been overacting a bit. 
At one point, David Toborowsky spotted someone complaining about Suwan on Facebook, and felt the need to stick up for her. A Facebook user wrote of Suwan, "I have had enough of Annie on Pillow Talk." 
Toborowsky commented, "If you don't like Annie that is your choice. She is the salt of the earth and most people wish they had an Annie in their life. The rest just hate because she lives her best life."