'90 Day Fiancé': Anny Says Robert Doesn't Give Her Enough Sex
Robert and Anny quickly became known as one of the most shocking couples on Season 7 of TLC's 90 Day Fiancé.
Not only did they meet in person for only eight hours while Robert was on a cruise before getting engaged, but the couple has been at each other's throats all season over Robert's penny-pinching, his broken promises to buy Anny a two-bedroom apartment and a luxury wedding, and his five children by four different mothers.
The 41-year-old single dad of five-year-old Bryson from Winter Park, Florida, and the 31-year-old from the Dominican Republic clashed once again on the Dec. 29 episode of 90 Day Fiancé, "I Don't Have a Choice." A visit from Robert's sister Robin resulted in one of the most awkward sexual conversations all season.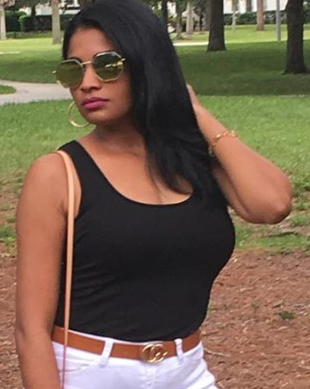 Robert's sister said Anny's expectations were 'too high'
Robert's sister Robin arrived in town and immediately asked how Robert and Anny were doing as a couple. Anny wasted no time telling Robin that her fiance had not held to many of his promises for designer clothes, a new apartment, and fancy dinners out. 
"Do you know he's, like, poor?" Robin asked Anny, only half-joking. Anny confessed that Robert hadn't been honest with her before she left her home country to be with him. Frustrated, she confessed, "He tell me other stuff in Dominican."
Robin warned her brother's fiancee that she had to be patient to get everything she wanted. "Anny, it might take time," she told the 90 Day Fiancé star, adding that Robert would have to save up for the lifestyle she desired. 
Robin told TLC producers she thought Anny might be expecting a little too much of a working-class single dad in terms of finances. "I think Anny's expectations are a little too high. He's a regular worker and he's a single father," she said. "He has a lot of obligations outside of her."
Robert couldn't keep up with Anny in the bedroom
As it turns out, Robert and Anny aren't just incompatible in terms of their bank accounts. Anny told Robert's sister there were problems in the bedroom, too. In last week's episode, Anny admitted she'd been with a woman before, loved going to strip clubs, and would be open to a threesome, all of which disturbed Robert.
"He has to give me more sex," the 90 Day Fiancé star told Robin. Horrified, Robert asked his fiancee why she was talking to her future sister-in-law about sex. "Your sister is my friend," Anny pushed back. 
"I want sex every day. Sometimes three times a day," the 90 Day Fiancé star told producers with no shame in her game. 
The awkward conversation didn't faze Robert's sister
Luckily, Robin was good-natured about the awkward conversation. "Robbie, you need to sex your girl, bro," she ribbed him playfully as he looked mortified. 
Robert's sister laughed, explaining to 90 Day Fiancé producers, "Anny's kind of like a little rabbit. She's horny all the time. That's very important to her." She didn't seem shocked or horrified by the topic at all.
Meanwhile, Robert defended himself, explaining that he was a single dad without much leftover energy for sex during the work week. But Anny wasn't buying any excuses. "You have to give me what I want," she said unapologetically. 
Her fiance admitted he didn't know how to keep up with her immense sex drive except on the weekends. "Anny is demanding when it comes to sex," Robert said. "Abby want it like three, four times a day." While he hoped he could up his game, he wasn't about to make any promises.