'90 Day Fiancé': Anny Says This 1 Thing is Preventing Her From Getting 'Naked With Her Man'
Robert and Anny, stars of TLC's 90 Day Fiancé Season 7, have had problems ever since Anny arrived in Winter Park, Florida, from the Dominican Republic.
Anny wasn't thrilled with Robert's apartment or his wedding plans, as they didn't match the high life he promised her. Anny and Bryson's grandma, an adult film actress, didn't get along. What's more, Robert revealed he was a father to five children by four different mothers and still had photos of his exes on social media.
To top it off, on the Dec. 15 episode of 90 Day Fiancé, "The Truth Shall Set You Free," Anny revealed that Robert's five-year-old son Bryson sleeps between them every night. The couple's tensions boiled over as they searched for a bigger apartment that would allow them more privacy in the bedroom.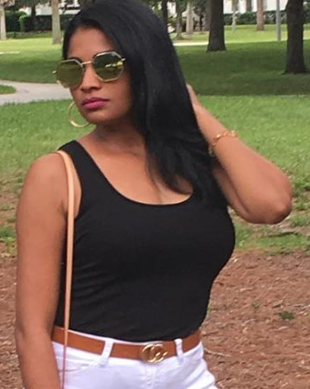 Anny wanted more alone time with Robert
At the beginning of "The Truth Shall Set You Free," Anny shared her frustrations about sharing a bed every night with Robert's son.
"Sleeping with Bryson is a little difficult," Anny admitted. "It's not easy. It's not comfort."
But Robert said it was normal for him. "I've been sleeping with Bryson pretty much his whole entire life," the 90 Day Fiancé star explained. "So I'm used to it, the kicks, the punches."
It wasn't just the lack of comfort bothering Anny, though. She told 90 Day Fiancé producers she wanted more "privacy" with her fiance. "I can't be naked with my man in that room," she exclaimed. "I don't have sex with him for more than seven days!"
The '90 Day Fiancé' couple fought in front of a realtor as they went house hunting
Robert and Anny tried to find a more spacious apartment where they could be alone more often. Anny told TLC producers her fiance promised her he'd have her living in a two-bedroom apartment as soon as she arrived.
But as the couple's realtor took them on a tour of a much roomier Florida apartment with a view, Robert revealed he hadn't exactly planned to fulfill his promise right away. "I recently renewed my lease for a year," the 90 Day Fiancé star told the realtor, leaving Anny shocked and dismayed.
Both accused the other of being selfish and dishonest
The house tour quickly turned explosive as Anny accused Robert of lying. "Everything you say is not how you blah blah blah on the phone," the 90 Day Fiancé star declared. "You always surprise me with something crazy."
The 30-year-old said she was especially offended that her 41-year-old fiance had allowed her to get excited about the two-bedroom apartment before telling her it wasn't an option. "Why you bring me here at all?" she demanded to know as the realtor looked on awkwardly.
Robert and Anny continued their argument outside, both accusing each other of being selfish. "You are so selfish and inconsiderate, you want to sit there and argue with me in front of someone you don't even know," Robert snapped at Anny.
He even went so far as to ask Anny if she loved him or the idea of an apartment more. With nothing resolved, the 90 Day Fiancé couple headed home, still angry and dissatisfied with one another.