'90 Day Fiance': Are Darcey Silva's Exes, Tom Brooks and Jesse Meester, Friends Now?
Are there worse things that can happen than your exes becoming friends? When Darcey Silva signed up to go on 90 Day Fiance: Before the 90 Days for a third time, she probably thought she was done with her ex, Jesse Meester.
But when she tried to move on to Tom Brooks, Meester just popped up at the Tell-All special as a reminder that your past always comes back to haunt you.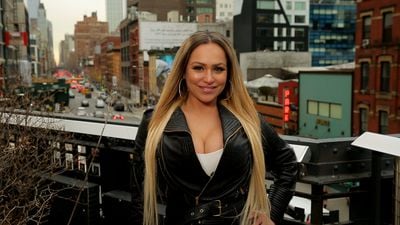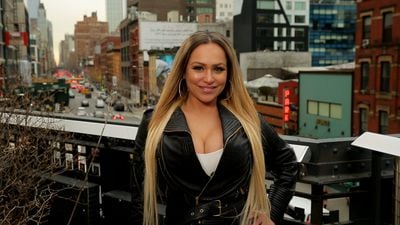 Though Brooks and Meester didn't quite get along at the reunion special, their feelings towards one another seem to have changed.
Darcey Silva and Tom Brooks' relationship
After her failed relationship with Meester, Silva was hoping to turn her love life around and have a happy ending with Brooks. Unfortunately, as soon as she arrived in the UK, it was pretty clear that that wasn't going to happen.
Brooks never seemed quite as interested in Silva as she was in him and instead of giving her an engagement ring, he gave her a key to his home, which was nothing more than an empty gesture as Silva doesn't live in the country.
When they met up again for the reunion special, it was clear that things hadn't been going smoothly since the cameras stopped rolling.
"Maybe I'm in a different mindset," Silva said at the reunion. "I mean, if you love somebody, you'll do whatever it takes to be with that one person. I mean, I would like to have more time with you, more communication. I feel like you don't."
But Brooks was annoyed by Silva's constant need for attention.
"I feel when I say to you, 'I'm in a business meeting, I'll call you later,' and I get 1500 text messages, that's not you respecting me," he said. "You ring me at 4 o'clock in the morning then send me 50 messages saying, 'What are you doing?' Are you that girl? You can't ring people at 5 a.m."
The pair have since gone their separate ways.
Are Tom Brooks and Jesse Meester friends now?
Though no one is sure why Meester showed up at the reunion special, he and Brooks didn't quite get along when they met there.
When Meester came out on the stage, he called Brooks out for living a fake lifestyle.
"Why don't you stand up and be a man rather than sit behind a computer, screencasting dispersions," Brooks countered. "Let's stop the talk and fight in the ring for charity. I like to judge a man by his minerals, to which you have none Jesse."
But it appears that Brooks is ready to put their feud behind him. In a number of comments on Meester's Instagram photos, Brooks said that he wanted to apologize to the Dutch fitness instructor.
"I haven't spoken to him but would like to," he wrote of Meester. "I owe him an apology."
He also called Meester a "good guy."
"First impressions are not always lasting," Brooks said.
So, maybe the two aren't exactly best friends just yet, but they are nowhere near the enemies that they once were.