'90 Day Fiancé': Are Paul Staehle and Karine Martins Really Divorcing?
Paul Staehle and Karine Martins of TLC's 90 Day Fiancé: The Other Way have had a rocky relationship, to say the least.
After they married in 2017, they both struggled to be able to live in each other's countries, and they fought over Staehle's criminal history. 90 Day Fiancé fans watched the two threaten to divorce one another many times both onscreen and off. The couple also suffered through two painful miscarriages together before Karine gave birth to their son, Pierre, in March 2019.
Most recently, the pair reportedly endured a robbery and home invasion in Brazil. Nearly all of their belongings were stolen from their home while they were away, as the couple reported on social media. To add to the stress, Paul recently posted on Instagram that Martins had initiated divorce proceedings.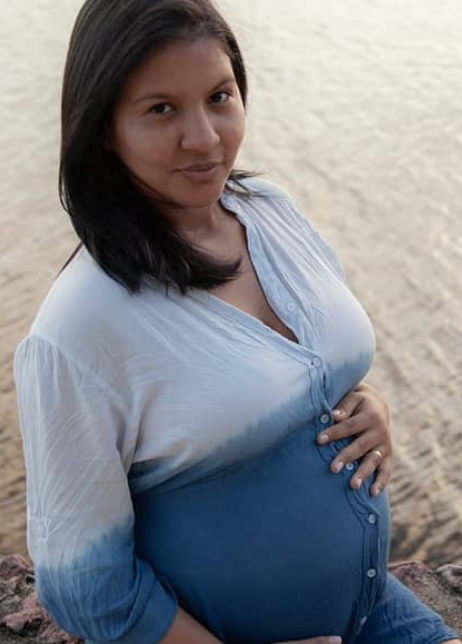 Paul Staehle took to Instagram to claim that Karine was divorcing him
On Nov. 11, Paul Staehle posted an Instagram story that read (translated loosely from Portuguese), "Karine started divorce proceedings in Manaus." The post was accompanied by Paul's Bitmoji sobbing.
Karine's Instagram story doesn't mention a divorce or any conflict with her 90 Day Fiancé husband. Instead, it features pictures of the couple's infant son Pierre in Brazil with his uncle. Neither Karine nor Paul has removed any photos of each other from their accounts.
This isn't the first time the couple has threatened to divorce
This is far from the first time that Paul or Karine has threatened divorce. Staehle's patchy work history and financial problems led them to fight while they sought housing in Brazil. Martins threatened Staehle with a divorce if he couldn't become more financially and emotionally stable and find lucrative work.
And an old arson charge showed up on Staehle's criminal record as "terrorism" at first, causing his application for the K-1 visa to be denied. What's more, Staehle accused Martins of being unfaithful to him while he was in the U.S.
Both Karine and Paul admitted on their season of 90 Day Fiancé that their relationship was always up and down.
Most recently, Staehle wrote a post (which has since been deleted) on Facebook in October, claiming that Martins had gotten a divorce lawyer. "Karine asked me to remove our photos. And let everyone know that she doesn't want me in her life…Guess I need a lawyer," he wrote at the time.
Staehle and Martins recently claimed they were working on their marriage
However, most recently, the 90 Day Fiancé couple said they were working on things and have posted happy photos on Instagram. Staehle also told Cosmopolitan that the couple's tragic miscarriages brought them closer together as they worked through the pain.
And after the recent burglary, Staehle wrote that they were "devastated" but working through the struggle. Martins, too, wrote in her Instagram stories at the time that the couple would make it through together with hard work.
'90 Day Fiancé' fans are doubtful about the couple's future
Ever since their time on 90 Day Fiancé: The Other Way, fans have noticed how unstable Paul and Karine's relationship seemed. In addition to Staehle's former criminal convictions and the couple's struggles with trust and money, they had a language and communication barrier that often got in their way.
Still, fans aren't sure if the couple is really divorcing this time, or if they'll reconcile yet again. "It's time for the monthly divorce post from Paul," one Twitter user wrote of their tumultuous relationship.
"They go [through] this it seems every week…enough of Paul and Karine already!" agreed another commenter.