'90 Day Fiancé' Alum Ashley Smith Calls 'Vanderpump Rules' Star Jax Taylor Out for Racist Comments Against Her Husband
Reality tv stars are on shaky ground as more and more networks are realizing that it's better to drop stars with racist pasts than to keep them on their shows and face public backlash. This new development is causing a lot of old tweets and stories to resurface. Vanderpump Rules has been shaken up by the recent firing of stars Stassi Schroeder and Kristen Doute after their former castmate Faith Stowers, who was the only black person on the show at the time, revealed that the two called the cops on her. Now, the show might lose another of its main cast members as former 90 Day Fiancé star Ashley Smith recently called out Jax Taylor for his past remarks.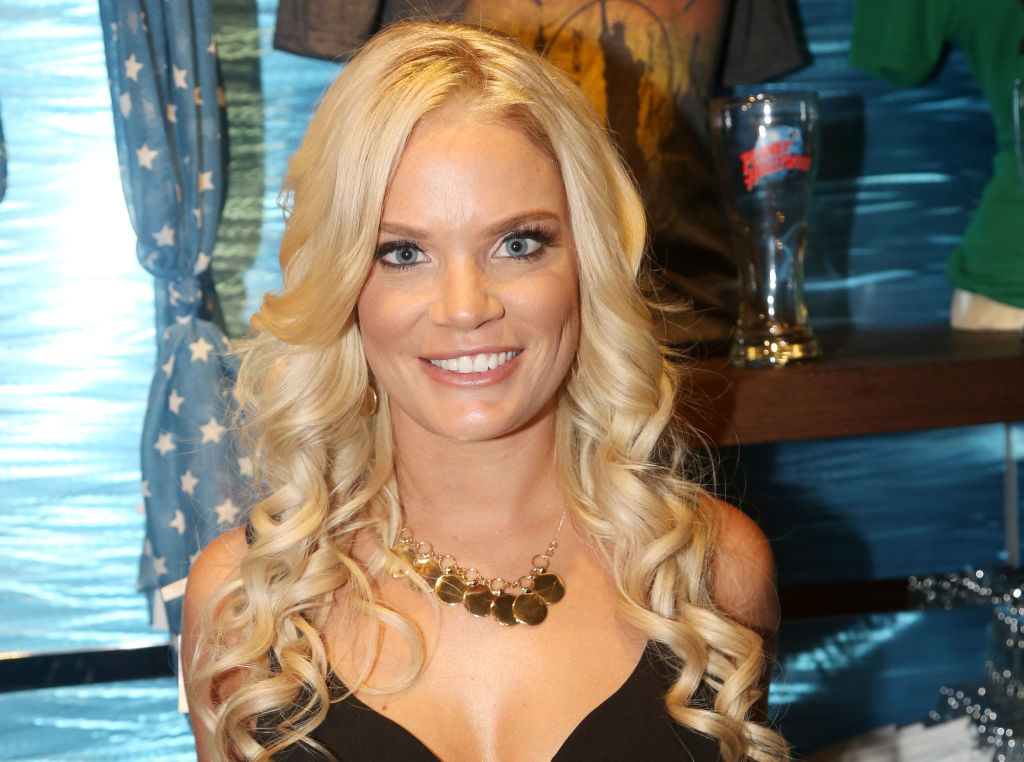 Why did Stassi and Kristen get fired?
During an Instagram Live conversation with Candace Rice of Floribama Shore, Stowers recalled an incident between her and the two Vanderpump Rules stars.
"There was this article on Daily Mail where there was an African American lady," Stowers said. "They showcased her, and I guess this woman was robbing people. And they called the cops and said it was me. This is like, a true story. I heard this from actually Stassi during an interview. It was just funny, because they thought it was me because it was a black woman with a weave. So they just assumed it would be me, and they called the cops on me."
With riots popping up all around the world protesting police brutality after the horrific murder of George Floyd, stories like this can no longer be ignored by networks. So, Bravo cut ties with Schroeder, Doute, and two other castmembers with racist pasts.
RELATED: 'Vanderpump Rules': Lisa Vanderpump Slams Racist Tweets by Cast Members
"Bravo and Evolution Media confirmed today that Stassi Schroeder, Kristen Doute, Max Boyens and Brett Caprioni will not be returning to Vanderpump Rules," the network released in a statement.
Boyens and Caprioni's firings stem from a number of racist tweets resurfacing where they both used the n-word. When the tweets first resurfaced, the boys apologized and were still allowed to be on the show.
What did Jax Taylor do?
Taylor is known for his crazy antics on the show. He is often the one who causes the drama season after season, which is probably why he is one of the highest-paid cast members on the show. Despite his bad behavior, he has returned for every season.
But a recent tweet from Smith could mean the end of Taylor's reign.
"Did y'all see Bravo fired two girls for racist comments?" she captioned a screenshot on Instagram. "Well @bravotv don't leave out old Jax Taylor who harassed us when our show first aired. If you don't understand why I find this racist please watch my story. Education is key."
RELATED: Faith Stowers Recalls Lisa Vanderpump 'Attack,' Wanted Her to Act Like Nene Leakes on 'Vanderpump Rules'
In the screenshot, Smith was celebrating her husband Jay getting his visa approved.
"Your man's nose is the size of his head …," Taylor wrote in the comments section of the post.
Smith also posted her claims to her Instagram stories.
"Come on @bravotv take them all out if this is what you're doing," she wrote.
Bravo has not commented on whether Taylor will be returning to the show or not.