'90 Day Fiancé': Babygirl Lisa Hamme Blames Usman Umar For Marriage Registry Mixup In Sneak Peek of New Episode
'Babygirl' Lisa Hamme and her much younger Nigerian fiancé, Usman Umar (also known by his stage name, Sojaboy), became one of the most popular couples on this season of TLC's 90 Day Fiancé: Before the 90 Days almost instantly.
Lisa, a 52-year-old single mom from York, Pennsylvania, and Usman, a 30-year-old rapper, met online before beginning a rocky relationship. The troubled couple has hurled cheating accusations at one another on social media and appears to be estranged, according to The Blast.
In TLC GO's sneak peek of the upcoming May 17 episode of 90 Day Fiancé, "The Pleasure Principle," Lisa and Usman prepared to get married in Nigeria in a matter of days. But the marriage registry wasn't about to let them go through with it unless Lisa was able to find her divorce decree—resulting in a bitter fight between the two.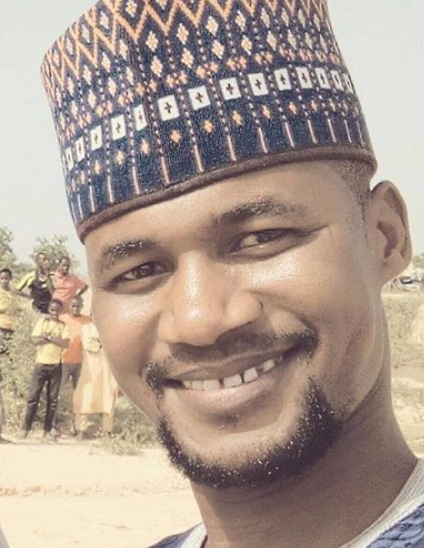 Usman and Lisa were told they couldn't get married in Nigeria without a divorce decree
When Lisa and Usman headed to the Nigerian marriage registry, they were warned that their marriage wouldn't be recognized unless Lisa could prove that she was in fact divorced from her previous husband. Lisa claimed she had no idea that she needed that document, so she didn't bring it when she flew to Usman's home country.
And the 90 Day Fiancé stars felt a sense of urgency, Lisa explained, because their marriage in Nigeria would hopefully allow the K-1 visa process to go much more smoothly. "We want to get married before I leave, because my plan is to get back to the U.S. and apply for the K-1 visa," Lisa said.
Without a legal marriage under their belt, the application process might take a lot longer. "I have no clue at this time what's going to happen," Lisa lamented.
Lisa blamed Usman for the confusion about her divorce
Without a certificate from her divorce, the 90 Day Fiancé couple wouldn't be allowed to go through with their marriage. And Lisa placed the blame for the confusion squarely on Usman's shoulders. As the one who actually lived in Nigeria, she suggested, he should have known what Lisa needed to bring from the U.S.
"Well, guess what, I don't have it, because my fiancé did not check to see what I needed before I arrived," she snapped.
The hospice care worker accused Usman of being irresponsible and lazy. "I'm getting pissed off, because this was a completely avoidable situation if he just did what I told him he needed to do," she complained. "If I don't have that divorce decree, there is no wedding."
The '90 Day Fiancé' stars were eventually able to get Lisa's divorce decree
Lisa spent hours on the phone with the local courthouse back in the U.S. where she was divorced. At first, the court representative claimed Lisa would have to send in a written request. But with Usman's family arriving the following day to prepare for the couple's upcoming wedding, that wasn't about to fly.
Finally, after an agonizing wait, the courthouse employee told Lisa she could email her a scanned copy of the decree. "You just made my night and his night," Lisa gushed as Usman showered her with kisses. "You're a life-saver."
Usman, too, was relieved to hear the news. He said it would allow them to marry during Lisa's trip and would make the process of his move to the U.S. that much faster. "I am so relieved that Lisa was able to get the divorce decree," the 90 Day Fiancé star told TLC producers. "This means that now we can get married."