'90 Day Fiancé': Babygirl Lisa Hamme Calls Usman Umar Out For 'Messaging A Wh*re' In Sneak Peek Of New Episode
Babygirl Lisa Hamme and her younger Nigerian fiancé, Usman Umar (also known as "Sojaboy"), haven't exactly had the smoothest of relationships on TLC's 90 Day Fiancé: Before the 90 Days.
Lisa, 52, who hails from Pennsylvania, met 30-year-old Usman online. From the very beginning, their relationship was plagued with insecurities, cheating accusations, and power struggles.
In TLC GO's sneak peek for the upcoming May 17 episode of 90 Day Fiancé: Before the 90 Days, "The Pleasure Principle," Lisa and Usman fought bitterly yet again over Usman's social media history. Lisa refused to marry Usman in Nigeria if he didn't own up to his online flirtations with other women.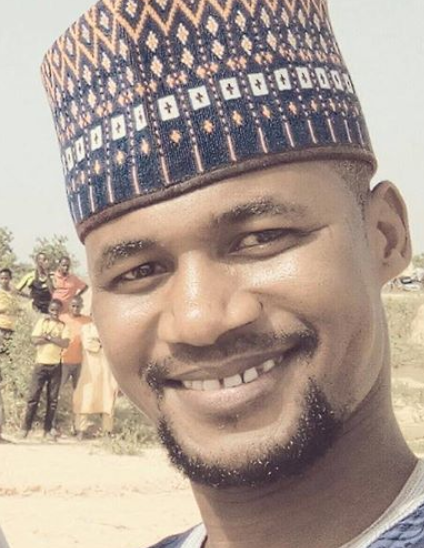 Lisa confronted Usman on their last date night before their wedding
Usman and Lisa headed out for a dinner date the night before Usman's family was expected to arrive. TV Shows Ace reports that the 90 Day Fiancé couple was expected to get married in just a few days, before Lisa returned to the U.S. and applied for the K-1 visa as a newlywed. But first, Lisa told Usman, there were some other issues to sort out.
"If we don't straighten this out, there will be no marriage," she warned him over dinner.
"Why are you telling me there will be no marriage?" Usman wondered, immediately suspicious.
"Because of what I saw," Lisa snapped back. "Your wh*re on your instant messenger. Don't play stupid."
The '90 Day Fiancé' star told Usman she'd had enough
Usman stayed stone-faced as Lisa began to drill into him. Whipping out a smartphone and showing Usman the incriminating messages she'd discovered between him and a younger Nigerian woman, Lisa began to lecture him.
"You think you're a wannabe player," she declared, according to Screen Rant. "Let me tell you something. I've been watching her for months on Facebook. This is a stupid b*tch that put a sad emoji when you posted something to me."
Lisa revealed that some of the messages were downright romantic, with both of them professing their love to one another. They also called each other "baby" and "love."
Slamming down the phone, Lisa demanded an explanation from a still poker-faced Usman. "Who in the f*** do you think you are?" the 90 Day Fiancé star asked.
Lisa threatened not to marry Usman if he didn't take accountability
Lisa claimed that she'd discovered the messages by accident. "Earlier this evening, I tried to activate my Wi-Fi off his phone," she told TLC producers amid her fight with Usman. "I saw this one woman saying 'I love you.' He was like, baby this, baby that. No. Who in the f*** do you think you're playing with, Usman?"
The 90 Day Fiancé star implored Usman to have some sympathy for her, but his expression didn't change. "Do you have no clue how bad you've hurt me when I seen this?" she asked him.
To TLC producers, Lisa was a little less vulnerable and a little more riled up. "I am so f***ing mad right now, fire is going through me," she exclaimed. "I will not be humiliated by this Nigerian wh*re."
She added, "I need to make sure he has been faithful to me. Otherwise, there will be no Usman and I."
Usman denied any romantic involvement with the mystery woman
For his part, Usman adamantly denied any romantic involvement whatsoever with the woman in question.
"That lady is just a friend," he told Lisa after a long silence. He even promised his American fiancée that he had been entirely faithful to her. "She was talking to me that I was not giving attention to her. That I was avoiding her. That alone should tell you that I'm sticking to you."
But Lisa wasn't buying it. "No, you're sticking to me and using me while you're f***ing some b*tch in Nigeria while I'm miles away," she yelled.
Usman told 90 Day Fiancé producers that he'd never been unfaithful to Lisa or sought out anyone but her during their relationship. "The relationship I have between me and that lady, she's just a friend," he insisted. "The only girlfriend I have is Lisa."
As for the terms of endearment, Usman claimed that he called many of his female friends terms like "baby" and "love." "It does not mean that they are your real love," he explained.