'90 Day Fiancé': Babygirl Lisa Hamme Shares Her Side to Calling Usman the N-Word
There's frankly no excuse for calling someone the N-word, but we were all curious to hear what Lisa Hamme had to say for herself after learning she'd hurled it at her partner, Usmar Umar. The 90 Day Fiancé star finally offered up an explanation on May 22, saying in an interview that it was a low moment and that she typically doesn't use that kind of language in their relationship.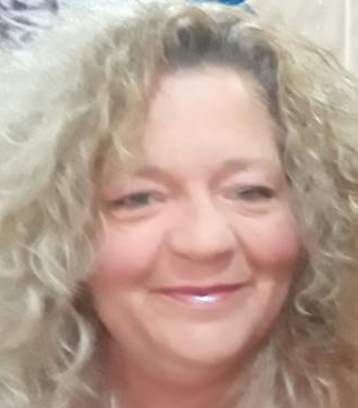 A quick recap of Lisa Hamme and Usman Umar's relationship
Hamme said in an April interview with Without a Crystal Ball that she met Umar through a mutual friend who helped them connect online. "We met through a mutual friend out of the UK. I knew her, she knew him, and he was looking for a female companion. And I just knew her reputation, I'm like, uh, I don't know about this…but send him through my filtered messaging, and I'll see what it's about," she explained.
The pair wound up hitting it off and later met when Hamme flew from America to Umar's native Nigeria. But as their relationship played out on the show, it became clear that they had some serious issues.
Viewers felt Hamme had a bad attitude and often came off as controlling while also questioning Umar's true motives as an aspiring pop star. But despite that, the pair went on to get married.
RELATED: '90 Day Fiance': Usman Says He Only Married Babygirl Lisa Because She Threatened to Kill Herself
The N-word drama
Umar made the claim in a heated confrontation with Hamme while shooting the 90 Day Fiancé: Before the 90 Days' Season 4 Tell-All. In one clip, he said: "Is that how an American lady behaves?… If you love me, why would you be calling me [that]?"
After she told him not to go there and to keep his mouth shut, he continued and revealed exactly what she'd called him.
"Lisa, last week you called me n*gger which I know is totally inappropriate in America," he claimed. "You called me n*gger, I don't even get angry about it because I am used to how you are behaving."
Once the clip got out, Hamme faced immediate and widespread criticism. Amid the backlash, she took to Instagram and offered up an apology for her words.
RELATED: '90 Day Fiance': Babygirl Lisa Hamme Cries on Instagram Live Over 'Abuse' From Saying the N-Word
Lisa Hamme's latest comments on the N-word controversy
Hamme went on The Domenick Nati Show on May 22 and spoke on the backlash she continues to face over her remarks.
"I've been receiving a lot of death threats and hate due to fans who completely obsess over the show. They constantly watch it over and over. I'm 53-year-old married to a 31-year-old man. There's a lot of hate there. Because my husband is very good looking," she said.
When asked directly about her use of the N-word and whether it's something she calls Umar often, Hamme said no and that it simply "slipped out" in the heat of the moment. "That word was used out of context and out of stupidity. My husband accepted my apology, but haters don't and they want to ride it out to no end," she continued.
While she seemed steadfast in her remarks, fans showed in the comment section that they weren't really feeling what she had to say.
Read more: '90 Day Fiancé': Laura Jallali Expresses Concern Over New Boyfriend She Met Online