'90 Day Fiancé': Big Ed Dropped a Mukbang Video With a Side of Dating Advice
Perhaps no other 90 Day Fiancé cast member is as reviled as Ed Brown, a.k.a. Big Ed, but someone out there likes him. People watch his TikTok channel, keep an on his Instagram account, and check him out on YouTube, even during his off-season.
He knows it, and that's why he capitalizes off his notoriety — or popularity in some circles — with merchandise and content. Recently, Brown hopped on an internet food trend and decided to sprinkle in something about his choices in the love department.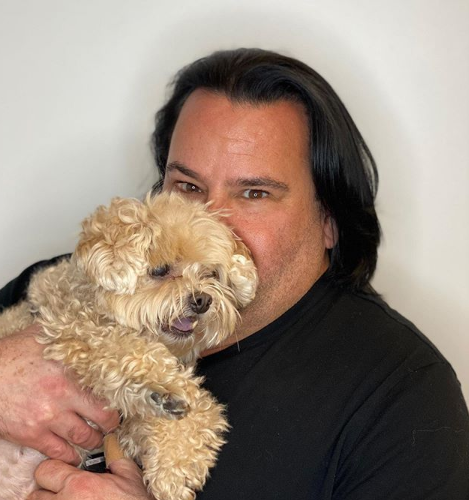 Big Ed joined the mukbang craze
If you think beauty influencers are the biggest thing popping on YouTube, think again. There is another popular (and lucrative) community on the video platform with a large fan base, and that's mukbang.
The trend blew up on YouTube and Brown decided to record his own mukbang session with an emphasis on the ASMR aspect of it.
Are you in the know about ASMR and mukbang? If not, know that the mukbang part entails watching people feast on huge amounts of food and the ASMR part stresses the sounds of chewing, slurping, swallowing, crunching, and yes, smacking. Some folks find comfort in the ASMR of eating.
More than 300,000 people clicked to see and HEAR Brown binge eat a spread of Korean noodles and fried chicken, all while waxing poetic about Asian women. Of course, he had a glass of Malbec.
Big Ed's dating opinions made some people cringe
In his mukbang video, Brown revealed that he's dating again, following the demise of his relationship with Rose. He kept talking about the type of women he prefers and gave some dating tips.
His comments turned some fans off. Brown stated, "When I ask a girl to go out — when we go to a restaurant — I will see how she treats the waiter. And if she's rude to the waiter, she's out. That means she's mean."
This prompted one commenter to say, "I doubt Asian women like him now. His advice 'If she is rude to the waiter'.. says the man who bitched about a 20 cent tip when he bought pajamas for Rose." Others were amused that he gave dating advice at all, citing his age, relationship status, and treatment of Rose.
Numerous YouTube viewers were creeped out by Brown's constant mentions about Asian women. One person wrote, "It's kind of creepy seeing a man in his 50s talking about Asian women."
Another said, "This guy talking about Asian people is just weird like it just gives off a bizarre vibe." Check out the comment section in the video and you'll be hard-pressed to find any kind words.
RELATED: '90 Day Fiance': How Big Ed Really Feels After His Breakup with Rose Vega
Big Ed is actually busy on YouTube
Besides his foray into the mukbang world on the platform, Brown posts regularly on his "It's Big Ed" channel. Some videos are about his merch, others feature him and his dog, Teddy.
Most of them are super short, including one of him doing a belly flop that was shared days ago. In case you missed it, we'll leave that here for you.
By far, his mukbang video has the most hits on YouTube, so it will be interesting to see if he tries to morph into a money-making mukbang star like Stephanie Soo or Erik the Electric. After all, the internet loves Big Ed.
RELATED: '90 Day Fiancé': Geoffrey Paschel Says Big Ed Is a 'Pervert'–'He's Manipulating Her'