'90 Day Fiancé': Could Colt Johnson and Larissa Dos Santos Lima Get Back Together?
Colt Johnson and Larissa Dos Santos Lima had a notoriously rocky relationship on TLC's 90 Day Fiancé. From the Brazil native's disagreements with Colt's "Mother Debbie" to arguments over money and three arrests for domestic violence, the pair clashed more often than they seemed to get along.
But now that Dos Santos Lima has broken it off with boyfriend Eric Nichols, fans wonder if the on-again, off-again 90 Day Fiancé couple might reconcile. Read on to learn the clues that make some fans think there could potentially be a reunion in the works.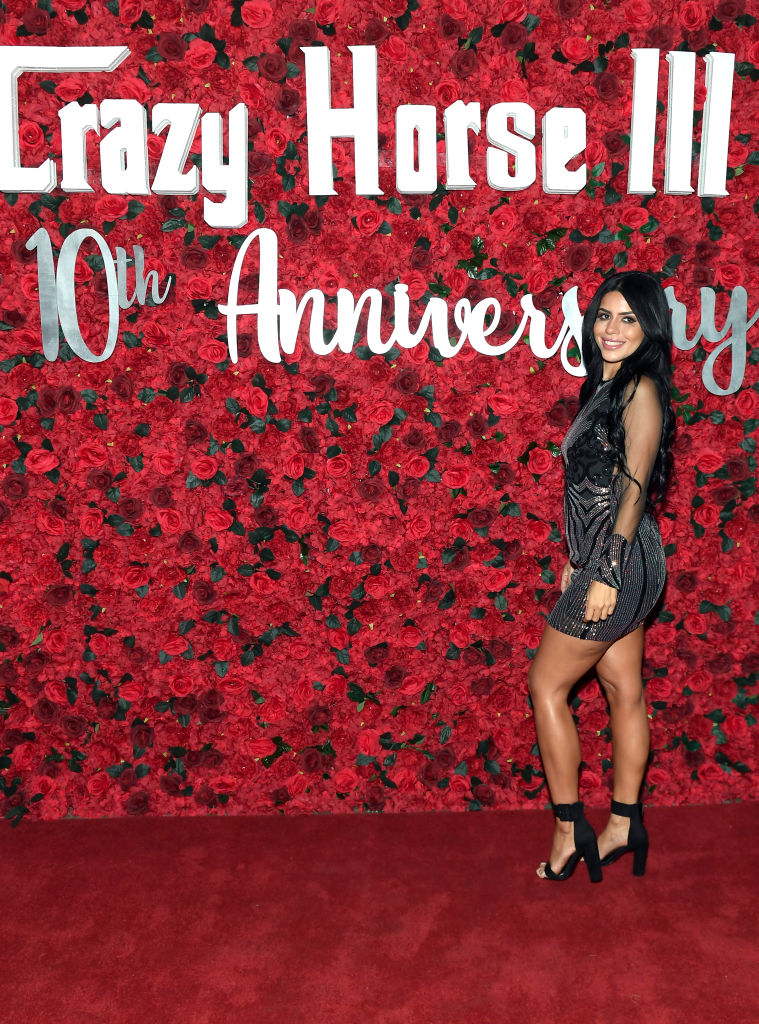 Dos Santos Lima had a nasty breakup with ex-boyfriend Eric Nichols
Larissa Dos Santos Lima had only been dating her new man, Eric Nichols, after her divorce from Johnson for a few months when the two had a nasty public breakup. In September, Dos Santos Lima reportedly broke up with Nichols via an Instagram post, fought with him on social media, and even filed a police report against him for alleged harassment. (Nichols denied his ex's claims.)
She later admitted that Nichols had been a rebound and that she hadn't spent enough time healing from her divorce from Johnson.
The '90 Day Fiancé' star had a controversial hangout with another cast member in Vegas
32-year-old Dos Santos Lima later became embroiled in even more 90 Day Fiancé drama when she claimed to have been on a date with Corey Rathgeber of 90 Day Fiancé: The Other Way when he was visiting Las Vegas on Oct. 3. His on-again, off-again girlfriend, Evelin Villegas, accused Rathgeber of cheating on her, while he insisted the two were just friends.
Dos Santos Lima told Us Weekly that Rathgeber had "used" her for attention and took to Instagram Live to proclaim that she wasn't interested in him anyway, as she still wasn't over Johnson.
According to In Touch Weekly, Dos Santos Lima said on Instagram Live, "I have one thousand men that want [to] date me but I don't want [to] because I love Colt. I love Coltee, and that's it…I cannot date anymore because I think too much about my marriage…I feel so sad that when I remember Coltee and everything."
The '90 Day Fiancé' star claimed Colt Johnson reached out to her post-breakup
Dos Santos Lima claimed that Johnson reached out to her via text shortly after her breakup with Nichols, but that she wasn't interested in getting back together.
Still, both of their feelings have appeared to waver since their hasty marriage and equally hasty divorce.
Johnson admitted in July at the 90 Day Fiancé Tell-All that he still loved his ex-wife. Dos Santos Lima was already dating Nichols at the time, but has since confessed to the same thing, leading some fans to suspect the two might reconnect.
Both Colt and Larissa have admitted they're not over one another
Fans recently flocked to a throwback post of Johnson's initial 90 Day Fiancé interview that she shared on Instagram. An Instagram user asked, "Are the rumors true you two are friendly towards each other now? Would you get back together?" Johnson joked in response, "I mean America and Soviets eventually found peace… anything is possible ✌️."
Earlier this week, Dos Santos Lima reportedly lamented on her Instagram stories, "Nobody gonna date me after 3 arrests this is the truth. Sad today." According to well-known 90 Day Fiancé blogger John Yates, Johnson himself replied with "I'd date you still" on his own Instagram stories.