'90 Day Fiancé': Darcey Silva Just Made This Life-Changing Announcement
Darcey Silva, a two-time alum of TLC's 90 Day Fiancé, seems to have had a rocky few years in terms of love.
First, the 45-year-old mom of two broke it off with Jesse Meester, her Dutch fiancé. And on this past season of 90 Day Fiancé: Before the 90 Days, she struggled in her relationship with British boyfriend Tom Brooks. Ultimately, after an ill-fated trip to Albania and several accusations of infidelity, the pair seems to have decided to split up.
But now, things are looking up for the 90 Day Fiancé star. Darcey Silva took to Instagram on Nov. 9 to announce a big change in her life that she thinks will be for the better.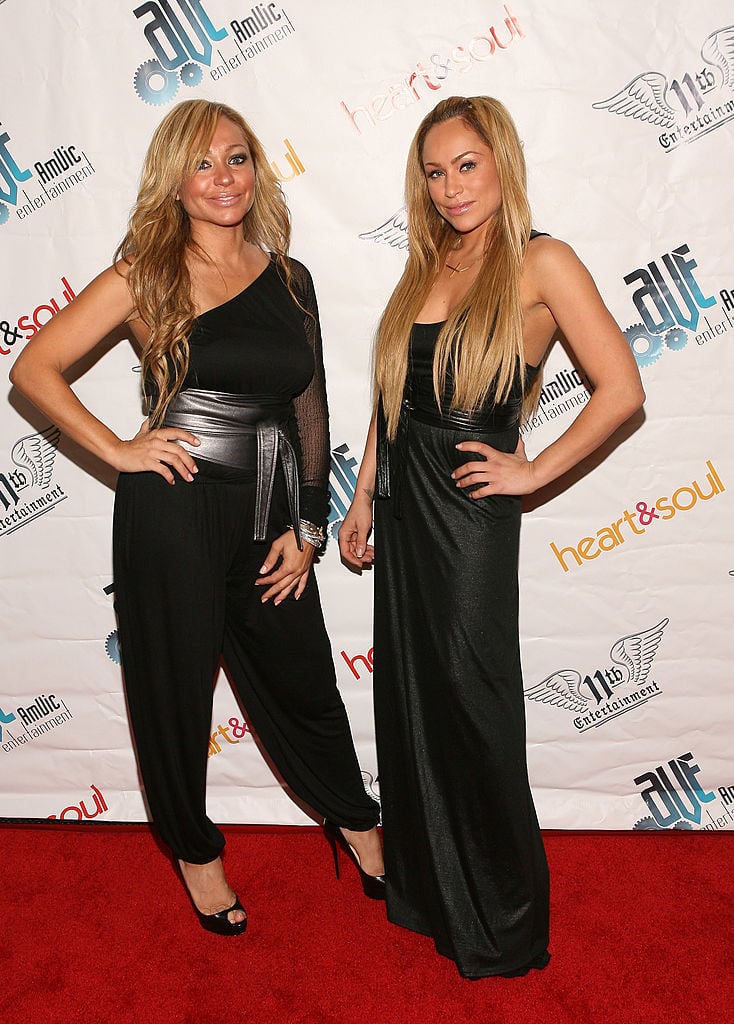 Silva is moving to Los Angeles
Silva, who currently lives in her hometown of Middletown, Connecticut, announced on Instagram that she will be moving to Los Angeles. Silva just recently made her Instagram public again after keeping it private during ongoing drama with Tom Brooks.
Next to a short video of herself posing, Silva shared a message of hope and positivity, as well as breaking the news that she'd soon be moving from the East Coast to the West. "I know my heart! I will always keep shining! Bigger and better is coming!" she wrote. "I know and own my truth and heart! No one can use me anymore! Moving on up….LA baby! I deserve the best! Never settle for less! Rid the haters and users. Get out of my life and leave me alone!"
She added the hashtags #getoutofmylife and #leavemealone, seemingly pushing back against both Meester and Brooks, as well as 90 Day Fiancé fans and critics who don't support her. This isn't the first time Silva has spoken out against negativity, as she hinted at her Hollywood plans a week prior, writing on Instagram: "Silva strong and ready for everything! See you in Hollywood baby!"
Silva didn't elaborate on whether her two daughters from a previous marriage will be going with her.
'90 Day Fiancé' fans expressed their support
Many 90 Day Fiancé fans flocked to Silva's post to express their support after her two heartbreaks with Meester and Brooks.
One supportive commenter wrote, "Darcey I love to see how strong of a woman you are. Would love to meet you one day. No need to prove anything to anyone the ones that follow you know [your] kind heart. Keep shining babe the best is yet to come."
Another supporter wrote in an Instagram comment: "DARCEY! I love you so much!! I hope God continues to bless and push you to be the best you possible. You're beautiful from the inside out. NEVER SETTLE, BECAUSE YOU'RE A QUEEN!!"
The Silva twins have lived and worked in Hollywood before
Stacey Silva, who appears with Darcey on 90 Day Fiancé: Pillow Talk, clashed with her twin sister during her visit to Albania with Brooks. (Stacey seems to have recently gone through a breakup of her own, from Albanian beau Florian Sukaj.)
But it looks like the sisters have reconciled, because Stacey shared only kind words with her recently heartbroken twin. She referenced her breakups in her supportive message and honored their brother, who tragically passed away.
"Yes!!! amen sister!!! Live, love and keep on being you the beautiful soul you are!!!" wrote Stacey in a comment under Darcey's Instagram announcement. "You are true, kind and full of love. The evil ones who use and manipulate can't take from you anymore…. You are always protected by the love of God 🙏🏻 truth always prevails… God bless you always and forever I love you my twin."
It's not clear whether Stacey will be moving with Darcey, as the twins have lived together off and on with their children and ex-husbands throughout their lives.
Even though it ultimately became their claim to fame, the sisters didn't begin their work in the entertainment industry with 90 Day Fiancé.
The Silva twins also co-founded the production company Eleventh Entertainment, co-producing two movies alongside their father Michael Silva. They also own House of Eleven, a fashion brand that has been worn by celebs like Nicki Minaj, Demi Lovato, and Jessica Alba.