'90 Day Fiancé': Darcey Silva Returns to '90 Day Fiancé: Before the 90 Days'
Darcey Silva has become a mainstay of TLC's 90 Day Fiancé: Before the 90 Days. First, she dated her much younger Dutch beau Jesse Meester, followed by her allegedly womanizing British boyfriend Tom Brooks. Both relationships ultimately fell through.
But the divorced mom of two and clothing designer from Connecticut recently moved to Los Angeles, sparking rumors that she might be filming for a new season. A new sneak peek of 90 Day Fiancé: Before the 90 Days Season 4, which will premiere on Feb. 23, confirmed the rumors. It looks like Darcey and Tom will be back to hash out their drama.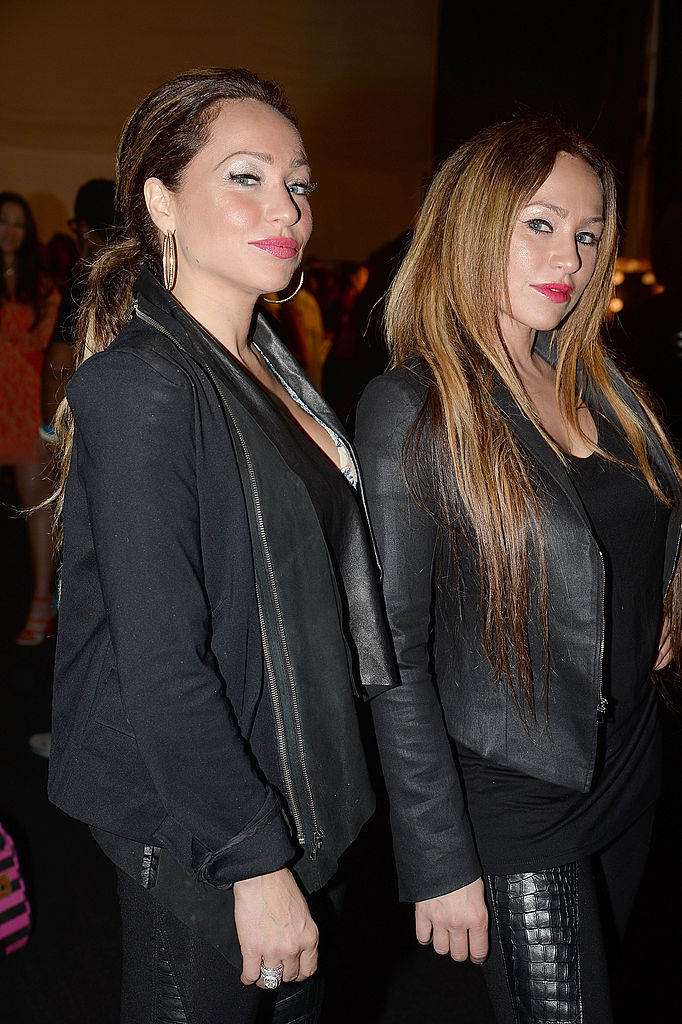 Darcey and Tom return to the show in a sneak peek
In a newly-released first look at the upcoming season of 90 Day Fiancé: Before the 90 Days, Darcey and Tom got together at a restaurant for an awkward meeting. Darcey avoided Tom's hug as the former couple met up, saying, "No, that's okay. I don't feel comfortable."
"I don't trust Tom. I feel like he's hiding something," Darcey told 90 Day Fiancé producers.
As the 90 Day Fiancé star sat down with her ex-boyfriend, things only got more uncomfortable. "Isn't there something you have to tell me?" Darcey asked Tom, as he looked at her seriously.
Tom answered '90 Day Fiancé' fan questions on Instagram
Tom and Darcey both took to Instagram to announce their return to 90 Day Fiancé: Before the 90 Days in 2020. "Before the 90 Days is back get ready for not sure I'm not the only one hiding something. But at least I'm honest about it!" Tom wrote alongside his clip from the first look trailer.
Tom, who now travels the U.S. doing meet and greet events and promoting various brands, even took the time to reply to many of his followers about the new season.
"Mr. Brooks I like you very much," wrote one Instagram user. "However I think you need a therapist if you go back to Darcey… she's got some serious issues." Tom seemed to agree about his 90 Day Fiancé ex, writing "100" in response.
He also wasn't afraid to fight back when commenters got a little feisty. "Women should support each other enough negative comments about the lady!" one 90 Day Fiancé fan wrote. "Really you should support something even if you know that person is incorrect or wrong based on gender?" Tom clapped back.
Darcey's ex even might have let a few spoilers slip, claiming he didn't have anything to hide as Darcey claimed. In response to one follower who asked what he was "hiding," Tom wrote, "Nothing I tell her straight."
Tom repeated the sentiment to other fans, writing that he "wasn't hiding anything, just better for her to appear that way" and that he "[told] her straight as I always do."
'90 Day Fiance' viewers had mixed reactions to Darcey's return
Fans had mixed reactions to Darcey's fourth appearance on the 90 Day Fiancé spinoff. Some were frustrated, as we already know that Darcey and Tom didn't end up together as of now.
"Can we not? Season 4 looked so good and then we see Darcey, Tom, and their nonexistent relationship. I'm OVER it," one Twitter user wrote.
Another agreed, writing, "New season starts Feb 23rd and yes Darcey and Tom are back…why, I don't freaking know!"
But under Darcey's announcement about her return to 90 Day Fiancé, many fans said they couldn't wait to see the reality star in action again. "Hell yeaaaah I knew you were coming back girl! so excited for the new season!!" one excited viewer wrote.
Others encouraged her to find her soulmate and forget the drama. As one wrote, "You deserve someone to treat you like a queen."