'90 Day Fiancé': Did Darcey Silva Cheat on Tom Brooks?
Darcey Silva and Tom Brooks of TLC's 90 Day Fiancé: Before the 90 Days have not had an easy go of it. First, the Englishman's misrepresentations of his luxury lifestyle on social media were exposed. 
Then, the pair finally met in person on the show after five years of talking online and had an awkward meetup in Albania with Darcey's sister, Stacey Silva, and her foreign partner Florian Sukaj. Darcey always appeared to be jealous of her sister's relationship with her Albanian man, with whom she appears to have since split up.
Next came plenty of conflict around commitment and marriage. Darcey seemed to hear wedding bells and appeared ready to jump into an exclusive relationship, while Brooks wanted to take his time. 
Now, both 90 Day Fiancé stars have allegedly been seen getting cozy with other partners. And Emma Jayne Brooks, Tom's sister, issued a shocking accusation on Instagram about Darcey's faithfulness to her brother.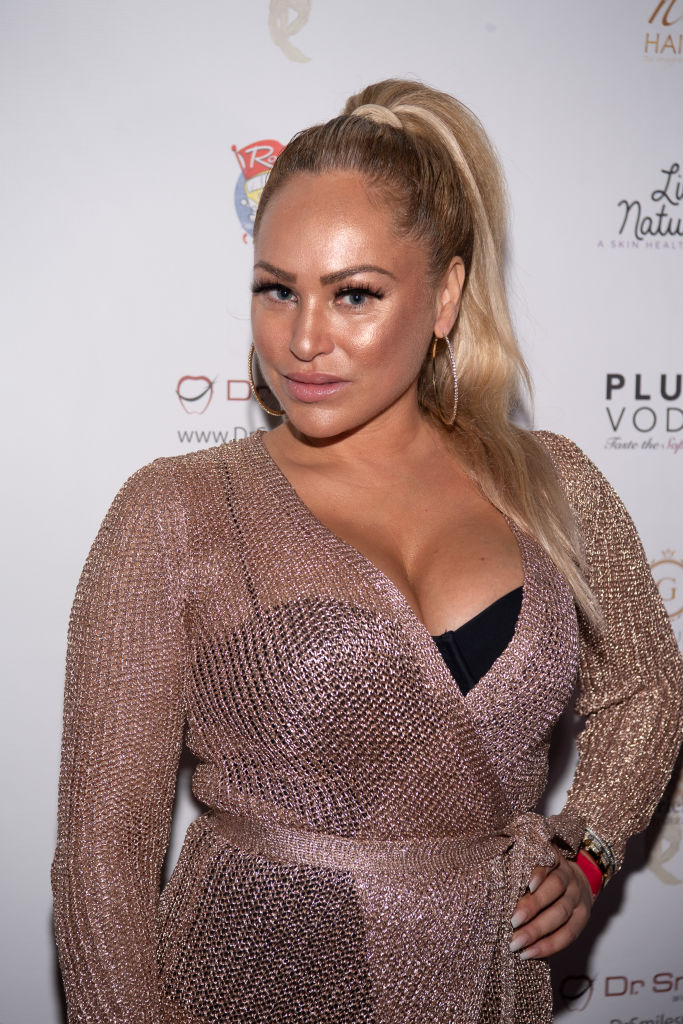 Silva and Brooks seem to have moved on
At the recent 90 Day Fiancé: Before the 90 Days Tell-All in October, Brooks and Silva were still trying to work things out. The couple admitted that the distance wasn't working for them and that their expectations around daily communication were mismatched. 
Silva, who lives in Connecticut, wanted her UK boyfriend to make the effort to speak to her frequently despite the time zone difference. Meanwhile, Brooks said he felt pressured by Silva's obsession with marriage and her desire for constant communication, even asking her at one point, "Are you that girl? You can't ring someone at 5 a.m." 
Darcey, for her part, admitted that she wanted more than what Tom seemed he could give and wore her heart on her sleeve. "I just want to love on him," she shared on the show of her desire to be more openly affectionate.
The couple left things off at the reunion with their relationship status as a "maybe." 
Rumors have swirled about both '90 Day Fiancé' stars finding new love
Since the last season wrapped, rumors have surrounded the on-again, off-again 90 Day Fiancé: Before the 90 Days couple finding new partners. 
According to the 90 Day Fiancé Instagram gossip account @fraudedbytlc, Brooks was spotted posing with a Darcey Silva lookalike at an event. He was allegedly seen on an intimate date with the same woman in Milan, although these reports haven't been verified.
Meanwhile, a Reddit user claimed to see Darcey at a Williamsburg, Brookyln rooftop bar with her arms wrapped around someone who looked a lot like her British ex. And with Silva filming in New York with TLC without Brooks (or any other man) around, there's more than a little confusion among 90 Day Fiancé viewers about where the relationship currently stands. 
Tom Brooks' sister took to Instagram to claim that Silva was unfaithful
Tom Brooks' sister, Emma Jayne Brooks, appeared on the most recent season of 90 Day Fiancé: Before the 90 Days alongside her brother. She was critical of Brooks' relationship with Silva, warning her that Tom "was not a kept man" and couldn't be tamed. 
Emma stuck up for her brother even when some of his social media photos of high-end meals, luxury collectors' items, and elite vacations were discovered to have been stolen from other accounts. Most recently, Emma spoke up for Tom again, claiming that Darcey had recently been unfaithful to him. 
On Instagram, according to 90 Day Fiancé blogger John Yates and Soap Dirt, Emma allegedly posted a screenshot from a video of someone who appeared to be Darcey Silva. She claimed the video contained sexual advances from the 90 Day Fiancé star to another man from the UK. Emma used the hashtags #liar and #notgenuine and captioned the screenshot, "sorry Tom."
Stacey Silva stood up for her sister and clapped back with, "Leave our family alone," while Emma responded simply, "truth hurts."
She commented further, "All I can say is what I've been told. Just really upset about it." In response to criticism about sharing Darcey's private life, Emma said, "I've not posted the video, I'm not that heartless. She has kids."