'90 Day Fiance': Did Tania Just Throw Shade at Syngin About His Recent Arrest?
Syngin Colchester has had a pretty rough time since he arrived in the U.S. On 90 Day Fiance, we watched him come over to America to marry his fiance, Tania Maduro. Since the start of the show, the two have had a number of pretty big disagreements. But his troubles don't stop there. Colchester was recently charged with possession after he was found with marijuana.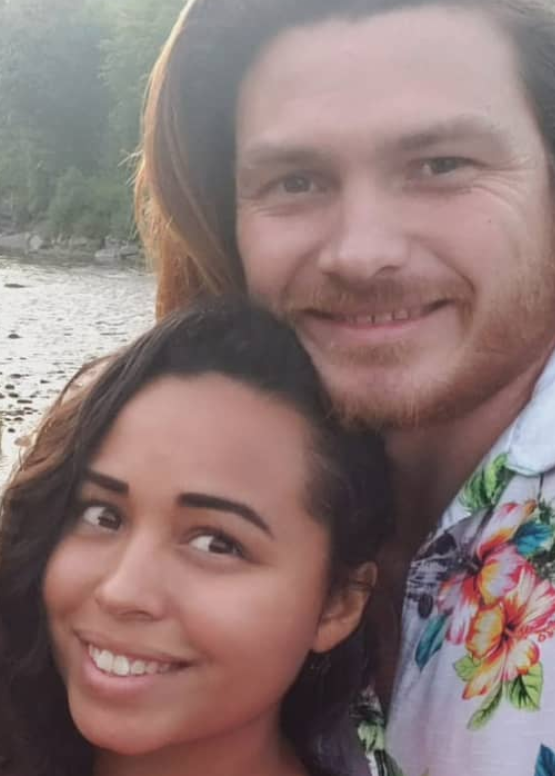 Recently, Maduro shared a video on Instagram that has fans wondering if she is shading Colchester for his charges.
Tania and Syngin's relationship
Unlike many other couples on 90 Day Fiance, Maduro and Colchester had actually spent a significant amount of time together before they decided to get married. The two met after Maduro traveled to South Africa to meet a man she had connected with on a dating app. When that didn't work out, Maduro decided to stay in South Africa and enjoy the rest of her trip. While there, she met Colchester. The two dated for months in South Africa before Colchester decided to move to America with Maduro.
Syngin's arrests
Unfortunately for Colchester and his visa application, the reality star was pulled over on July 26th for not wearing a seatbelt. While he was pulled over, the officer found marijuana in his possession. He was given a $150 fine and then told to appear in court on Nov. 27. Some fans have wondered if these charges will have a negative effect on Colchester's visa application.
Did Tania throw shade at Syngin?
If your partner gets arrested, you would probably want to be supportive of them and not do anything that would harm their case, right? Well, that's apparently not how Maduro felt.
She recently posted a video to her Instagram stories with the song, "Because I Got High," playing in the background. In the video, Maduro appeared to be holding a bag of marijuana.
Was it really marijuana in Tania's video?
Once Maduro posted the video, fans immediately began to ask her if she was really posting marijuana to her page. She, then, posted a follow-up video showing that it wasn't marijuana at all, but in fact legal CBD.
So, what was the purpose of Maduro posting the CBD anyway? Was she shading Colchester or was she trying to promote herbal remedies as she seems to be very into them and has been trying to go to an herbal intensive retreat in Costa Rica?
Are Syngin and Tania still together?
Colchester and Maduro have had a number of issues. Throughout their time on the show, it has become clear that they are two totally different people. They can't even agree on important topics such as when they should have kids.
Maduro wants to have children as soon as possible, while Colchester isn't even sure that he ever wants them.
The issues may have become too much for the couple to handle as a friend of the pair recently told SoapDirt that the two are no longer together.
Neither Colchester or Maduro has commented on the status of their relationship and probably won't until this season of 90 Day Fiance is done airing as to not break their contracts with the show.