'90 Day Fiancé': Emily Is Afraid She'll Be Sasha's 'Third Divorce'
Emily Larina and Sasha Larin, stars of TLC's 90 Day Fiancé Season 7, have faced an uphill battle to a successful relationship from the start. Emily, originally from Portland, Oregon, was teaching in Russia when she met Sasha, a personal trainer. And while their love blossomed quickly, Emily was surprised to find out that Sasha had two ex-wives, each of whom he had a child with. 
Since they got engaged and Emily gave birth to their baby boy, David, she worried that her marriage might end in divorce just like Sasha's two previous ones. On the Dec. 15 episode, "The Truth Shall Set You Free," Emily voiced her concerns as she and Sasha arrived in the U.S. and her husband-to-be finally met her sister and mom.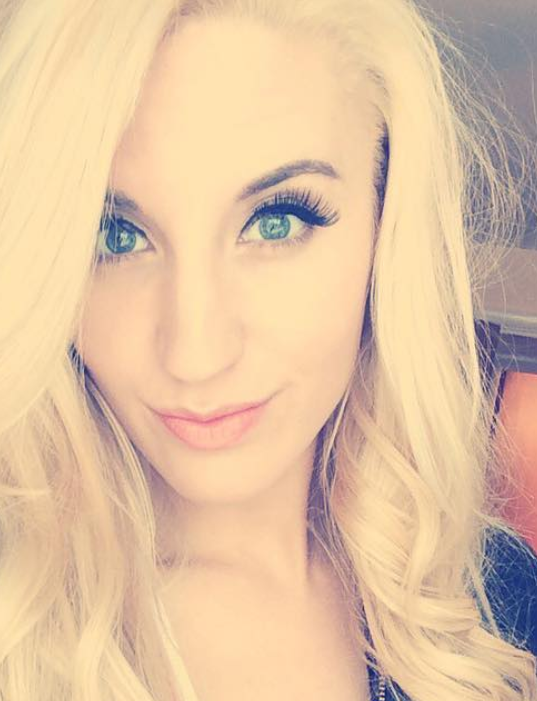 Sasha and Emily arrived in the U.S. after a long flight
Between their visas and passports, Emily and Sasha were forced to wait several months in Russia before they could fly to the U.S. to begin their first 90 days together before marrying. The 90 Day Fiancé couple said they were relieved to finally be heading home.
Emily explained that they were flying into Chicago to visit her sister Betsy in South Bend, Indiana, where they would be staying until they figured out where they would live in the future. Emily's mom Karen and sister Betsy had a joyful reunion with Emily, cooing affectionately over little David. 
"Sorry we're not more excited about you," Betsy quipped to Sasha, as they focused mainly on the new addition. 
"They all just pay attention to the baby and I understand this," Emily's fiance told producers. He is the main person, not me. So I am fine." 
"Now everything starts," said Emily. "The 90 days begins…and real life."
Sasha said he was ready to begin his new life, and new career, in the U.S. "I really believe America is a land of opportunity," he gushed. "If I work hard, I'll make my career as a personal trainer and fitness model. So I will buy a house, I will buy cars, and we will live a happy life together."
Emily's family didn't seem thrilled with her fiance's comments about their diet
But despite the initial excitement, Emily admitted her family wasn't too sure about Sasha. "Betsy is skeptical of Sasha because of his past, but I hope she gives him a chance," the 90 Day Fiancé star worried.
But things didn't start out that way. On their first morning in the U.S., Sasha pointedly asked Karen and Betsy if they ever ate healthier foods for breakfast. When he tried Betsy's cereal, he complained, "I can feel a lot of sugar." 
"Actually, it's crappy food," he told producers. "I have no idea how they are eating this."
Things didn't get better from there, as Sasha said he wanted to train at the gym rather than sightsee.
"I'm not his client," Betsy complained. "This is my house. Part of being my guest is being polite. We need to have a talk about how things are gonna be." 
Emily worried Sasha would find someone new in the U.S.
Tensions rose further when Betsy dropped Emily and Sasha off at the gym. "This will help us. It's time, baby," Sasha pushed Emily. But Emily insisted she wanted to go, as she was "40 pounds skinnier" when she met Sasha. "I want to look good for him," she explained. 
The 90 Day Fiancé star's insecurities and distrust of Sasha bubbled up as the couple worked out together. "I don't want to be a third divorce because you see someone better," she told her fiance.
Sasha tried to be reassuring, saying, "You are a pretty girl, and I love you." Still, Emily didn't look convinced.
"Emily's worrying but usually I am not looking at girls a lot. Most of the time they are looking to me," Sasha bragged to TLC producers.
The couple also clashed on Sasha's time at the gym
While Sasha also said he was "addicted to the gym" and liked his body to be "perfect," Emily warned him that he might have to spend more time parenting than at the gym in the U.S.
Sasha wondered if her family could take on some of the childcare, but his fiancee told him that was his responsibility now. "He's not used to bringing up a child," she explained to producers, because his former wives did most of the childcare. 
The 90 Day Fiancé star added that she believed her future husband would get a rude awakening when he discovered just how time-consuming parenting was. "Sasha is going to have to step up. He's going to have to be a good dad," she insisted.