'90 Day Fiancé': Emily Larina Calls Out TLC for Editing Choices
90 Day Fiancé has faced a variety of complaints from both fans and cast members this season. Many fans have expressed boredom with the current season, feeling as if the show is lacking a particularly bombastic storyline. Meanwhile, several cast members, including Emily Larina, have called out TLC for their editing choices on the show. In fact, Emily Larina recently took to Instagram to defend her husband, Sasha Larin, and she's not the first cast member to get frustrated with 90 Day Fiancé and its edits.
Sarah Jessen called out TLC for her '90 Day Fiancé' edit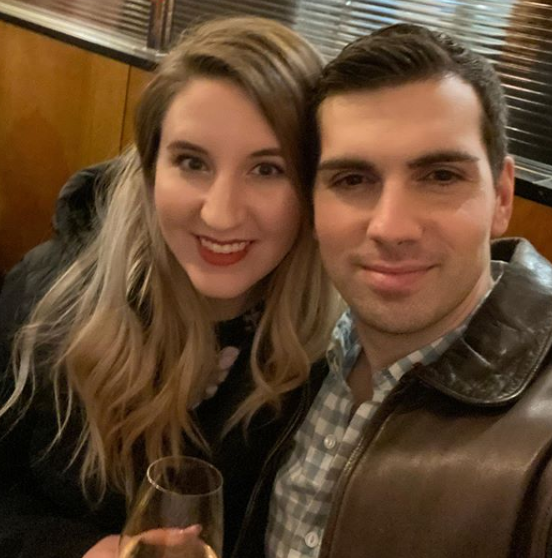 Early on in the current season of 90 Day Fiancé, Sarah Jessen, Michael Jessen's ex-wife, called out TLC for editing their scenes to make her look bad. 
During a discussion about co-parenting with Michael Jessen and Juliana Custodio, Sarah Jessen said, "The kids have great parents. Michael is a great father and I'm a great mom. And what I want from you is to not parent, at all."
The way it was presented had Sarah Jessen cast in a bad light. Jessen was frustrated by this, and took to Facebook to explain the reality of their family dynamic. 
She wrote, "[T]he 'I don't want you to parent' comment was cut mid-sentence. What they edited out was the reason I have her which was 'you're adjusting to a new home, a new country and have a new relationship. I don't want you to feel the added stress of feeling the responsibility of trying to parent Max and Cece.'"
"Juliana and I are EXTREMELY close and I hope the producers will end up showing how our relationship has evolved and you will stay tuned with an open mind and heart," added Jessen.
Emily Larina isn't happy either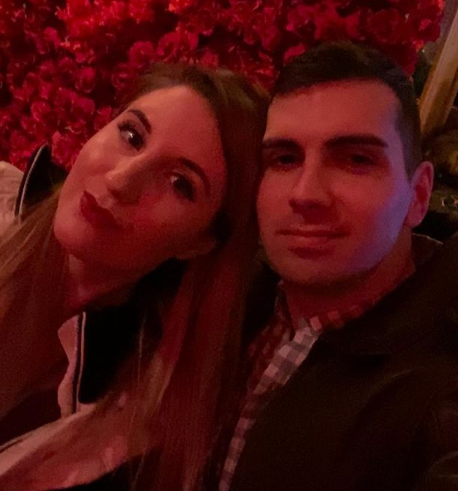 Now, Emily Larina is expressing frustration with how 90 Day Fiancé presented her husband, Sasha Larina. She took to Instagram to voice her displeasure. 
She posted several photos of herself and Sasha Larin, and captioned it, "For a while, I was disappointed that the world didn't get to meet the Sasha I know. The man I know is always thinking about how he can be a better provider for his family. The man who sees something in the store and says, 'I want to send this to my father, son, brother, etc.' The man who doesn't have a lot of possessions because he's so giving." 
Emily Larina continued, "I remember asking why he was always giving his clothes away to his brother, and he'd say, 'Because it's better that he has them than me.' He would work split shifts but still come home on a long metro ride to check on me. He's the kind of man who will help others and expect nothing in return. He's never afraid to chase his dreams. When his family calls, he answers. I love you, and I'll forever appreciate you for all you've done. I've come to terms with everything. I'll keep the real you to myself."
It seems as if Emily Larina is feeling upset by how fans have seen her husband portrayed on the show. Jasmin Lahtinen has also called 90 Day Fiancé fake in a recent Instagram comment, so it seems as if the cast members are starting to band together somewhat.
Fans react to Emily Larina's Instagram post
Most comments on Emily Larina's Instagram post seemed to support her caption regarding Sasha Larin. 
Another commenter added, "You don't own anyone explanation…live your life offline…I like both you and your husband…and I am glad to know that he is more than what people judge though."
One user wrote, "Only you know the real Sasha and only Sasha knows the real Emily at the end of the day it doesn't matter what anyone thinks about you both as long as the love and respect is there. Alot of us know that the show is heavily edited just for the dramatic wow factor and ratings. Much respect to your adorable family."
Not everyone agreed, however. One user wrote, "I think we have seen enough to see that he is arrogant-controlling and just full of himself — don't need no TLC script to see that! Betsy knows!!"
"Well, to be fair to the network, even if they left out a lot of good things about him, the things they showed that were bad were of his own doing and still not acceptable behavior," opined another fan.