'90 Day Fiancé': Fans React to Colt Johnson Asking Jess Caroline's Father If He Can Marry His Daughter
Colt Johnson and his mother Debbie have had a very eventful trip to Brazil so far. On 90 Day Fiancé: Happily Ever After, Colt is finally able to meet Jess Caroline's family. Although things are a little rocky involving his mother, Colt manages to impress Jess' father enough to ask him if he can marry his daughter in the future.
Colt Johnson and his mother Debbie meet Jess Caroline's family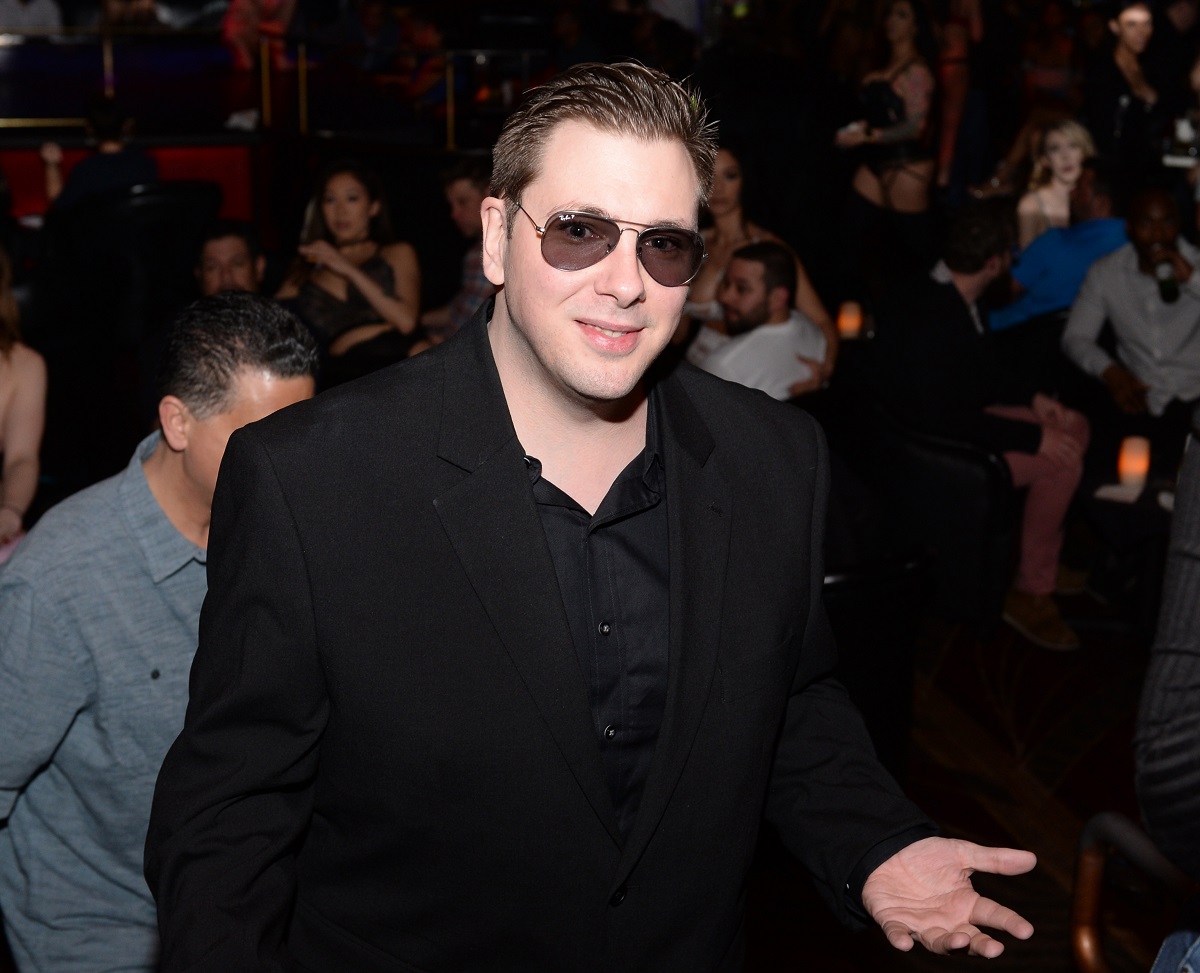 The trip to Brazil has already been eventful with some tension between Debbie and Jess to start things off. Jess asks Colt what he wants with her in front of everyone at the table, and Colt says he wants a family with her.
"I want a family with you," Colt tells Jess. "I want a family with your daughter," Colt relays to Jess' father, Silvio, directly. "I didn't plan on meeting her, but I did. And I fell in love with her immediately. I wasn't looking for a relationship. I think your daughter is the best person I've ever met."
It's very important for Jess' father to like Colt, and Silvio seems to like what he hears. "I hope he is being a sincere man," Jess' father responds. "I do accept."
When the talk of marriage comes up, Debbie voices her concerns. However, Jess isn't having any of it, and the two of them argue at the dinner table. Things are only dropped when Debbie goes back to the hotel alone.
Colt asks Jess' father if he can marry his daughter
RELATED: '90 Day Fiancé': Why Colt Johnson Feels 'Nervous' About Meeting Jess Caroline's Father
Colt and his mother go with Jess to say goodbye to her family on another occasion, and Colt has a question to ask Silvio. Jess' family brings out gifts, and despite the issues between Debbie and Jess, they all seem happy to see them. Debbie is honestly surprised by the whole thing.
Colt goes off to speak with Silvio alone, and it's kind of obvious what he wants to ask him. "It's really important to me that Jess' father like me. I want him to be confident and sure that I'm the right man for his daughter," Colt tells the cameras. "And just in case I can't return to Brazil anytime soon, I really want to ask him something."
Colt shows Silvio his phone in order to translate the message he is trying to relay. It can be assumed that Colt asks if he can marry Silvio's daughter, since Silvio replies by saying: "I do give you her hand for you because you make her very happy." Colt thanks him and they hug.
Fans react to Colt asking Jess' father if he can marry his daughter
Although Colt couldn't come right out and ask Silvio in English because of the language barrier, it's obvious to fans what Colt asked him. Debbie is already suspicious about the whole thing, and she seems to know what's up.
"Colt flat out lied to Debbie in the car," a Reddit user said. "She knows he was talking to the dad about marrying his daughter… Two months is just not long enough to know somebody to marry them."
One fan thinks Colt didn't tell his mother the truth about what they were talking about because Jess was sitting right there. "I assumed he lied in the car because Jess was right there and he didn't want to go into detail, he probably wanted whatever proposal to be a surprise," another Reddit user said.
A fan posted a video of Colt asking Silvio for Jess' hand in marriage, and they used a hilarious title for it. "Someone get this man a copy of all Colt's past episodes ASAP," a fan wrote on Reddit.
Could he be planning to propose soon? That's what Debbie is worried about. When she asks him what they were talking about, Colt says it involved "guy stuff" and "football."
One fan thinks it's funny that Colt said he was talking to Silvio about football when they can't even speak the same language. "They were just talking about football ya know. 😂🤣," a fan wrote.
Will Colt Johnson propose to Jess Caroline? Only time will tell, but it sounds like he's considering it.