'90 Day Fiancé': Fans React to Tania's Shocking Comments to Syngin
Tania Maduro and Syngin Colchester have sent ripples throughout the 90 Day Fiancé community on Season 7 of the TLC show. 29-year-old Tania is an activist and herbal medicine advocate from Connecticut, while Syngin is a laidback traveler and bartender from South Africa. 
After the two met in Syngin's home country (after Tania gave up on another guy she'd flown out to meet, no less), sparks flew right away. But Tania's immediate desire for a baby, her dishonesty about the unfinished she-shed the couple would be living in in the U.S., and her sudden departure for a 30-day class in a different country put a strain on their relationship. 
On the Dec. 29 episode, "I Don't Have a Choice," 90 Day Fiancé fans came out in full force against Tania's behavior. While Tania enjoyed her time in Costa Rica at a monthlong herbal medicine intensive, Syngin stayed with her mom in Connecticut, feeling abandoned and out of place. 
Viewers thought Tania was overly flirty during her trip and dismissive of Syngin's feelings. Tania, for her part, headed to social media to defend herself and call out the show for making her into a villain.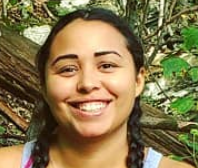 Many '90 Day Fiancé' fans called Tania out for 'abandoning' Syngin
Many 90 Day Fiancé viewers couldn't comprehend the fact that Tania decided to take off to Costa Rica for a full month in the middle of her first 90 days in the U.S. with Syngin. Syngin, for his part, said he felt "abandoned" at times by Tania and simply wished she would call him each day. 
Most fans seemed to agree that Tania owed him more time and communication after he made the effort to travel to the United States for her. In particular, they thought she should at least honor Syngin's wishes and let him know she was home safe after partying with her new friends in Costa Rica. "Tania wants Syngin to commit to a baby but she can't commit to a 'I'm home' text," argued one Twitter user.
Others thought the trip seemed to be more about partying than about a workshop. "So did Tania go to Costa Rica for educational/humanitarian purposes? Because all we've seen is clips of her partying and hanging around a hut with other girls," wrote one critic on Twitter. 
Many fans said they'd simply head back home in Syngin's position. One social media user wrote, for example, "If I was Syngin I would have already gone home. No one has time for the living conditions or bull**** that Tania and her family are putting him through."
Viewers also criticized Tania for flirting in Costa Rica
On the most recent episode, Syngin and Tania also argued about potential flirting and infidelity. Tania admitted she liked to "flirt with guys" occasionally away from Syngin and that she danced and drank with other men she found attractive at bars in Costa Rica. Syngin was so worried, he even asked her sister whether she'd been unfaithful to other men in the past. 
In one particularly memorable moment, Tania and Syngin FaceTimed alongside the guy Tania was dancing with at a club. "Tania really had the nerve to put the man she was flirting with on FaceTime with her fiancé! Lmao," wrote one incredulous Twitter user. 
Other 90 Day Fiancé fans thought Syngin was right to be concerned about Tania's faithfulness. "Syngin has every right to be worried about Tania's fidelity. She's even flirting with the cameras around," one viewer wrote on Twitter.
Tania defended herself on Instagram
On Instagram, Tania seemed to imply that she was being portrayed as the villain on purpose by 90 Day Fiancé producers and editing. One fan asked her how realistic her characterization on the show really was. 
"In an earlier comment you said that you're being portrayed as the villain in this season…How much stuff is actually not shown to us?" a viewer asked Tania on her personal Instagram. 
Tania replied, "Would love to have this conversation. But can't!" In a second comment, she added, "We sign contracts," seeming to imply that her contract with TLC didn't allow her to reveal details or perhaps disparage the production crew, show, or editing. "You just think a multimillion dollar production company just out here filming us for days at a time and only airs 5 mins of each will let us share more details about filming?" Tania challenged the critic. 
Some 90 Day Fiancé fans were skeptical of Tania's claims, while others seemed to believe her. Other cast members, like Michael Jessen and Juliana Custodio, have revealed what they think of TLC's editing. Still, everyone on the show seems to have a different contract, indicating Tania might be telling the truth.